John's sister and brother in law are currently residing in Abu Dhabi. John and I had the wonderful privilege to spend last year's Christmas in Abu Dhabi. It was my first time spending Christmas with just the McDougalls and what a fantastic time I had with my in-laws! :) What an amazing experience it was for us to expose ourselves to whole new culture we weren't too familiar with and be touched by the warmth and depth of muslim culture.

John's parents pampered all of us by taking us to the Liwa desert where we got to try dune bashing, sandboarding, and camel back riding! The view alone was quite breathtaking. It looked like as if we were in a film set. Absolutely stunning!

Back in the city, we got to visit Sheikh Zayed Grand Mosque twice. Once during the day and once in the night. It is a stunning and immaculate landmark! I highly recommend seeing it both times, during the day and also during the night if you are ever in the area. It is definitely worth it!

We then visited Dubai to meet up with one of my cousins who happened to be in the area on a business trip. Thanks to my cousin, we dined at a North Korean restaurant, run by the North Korean government. The employees are all from North Korea as well and I've been informed by the staff that they rotate the employees every 3 years. What a bizarre experience that was! They speak the same language as South Koreans but just different intonations and different phrases. My first time interacting with a North Korean! The food was fantastic despite the weird overall restaurant vibe with ferocious tiger painting in the background, a TV playing a loop of propaganda karaoke in the background with dated music videos to go along, and a line up of waitress standing behind us to wait on us. Afterwards, we went to check out Burj Khalifa and Souk (traditional market). We also got to visit the world's biggest mall but the real reason of visiting this place was to go try indoor snowboarding!

Heather and David then took us on awesome trip to Oman to go canyoning. What a memorable trip that was! We checked out Jebel Shams where we saw bunch of local goats greeting us and a whole new landscape full of sharp stoney mountains. The goats were so daring! They were eating these prickly/thorny looking plants, dangerously balancing on the tree branch that was shooting off of cliff, with nothing to catch them underneath if they make one mistake.... We then headed towards Misfat, one of the oldest villages in Oman. It looked like one those sets that History channel's would do reenactment of Jesus and his disciples in middle eastern villages haha... We then braced ourselves for off-roading adventure of one lane twisty dirt road to find Balad Sayt, where we would be canyoning. Our local trekking guide was Badr. We got to eat home cooked Omani meal under the stars, dates and arabic coffee. So many fond and surreal memories!

We spent New Year's eve back in Heather and David's fancy high tower apartment, watching fireworks :)

I still think back to the moments I had in Abu Dhabi and smile. Especially, when I remember the hip Abu Dhabi's younger crowds in their traditional gear, white robe but expressing their personal flare by choosing to wear a fedora hat or a cap with western sports team logo on it instead of the traditional head gear. I wish I could have captured photos of those moments but it was considered rude to take photos of the people without their permission.
I opened the window from my seat on plane to discover a breath-taking aerial view!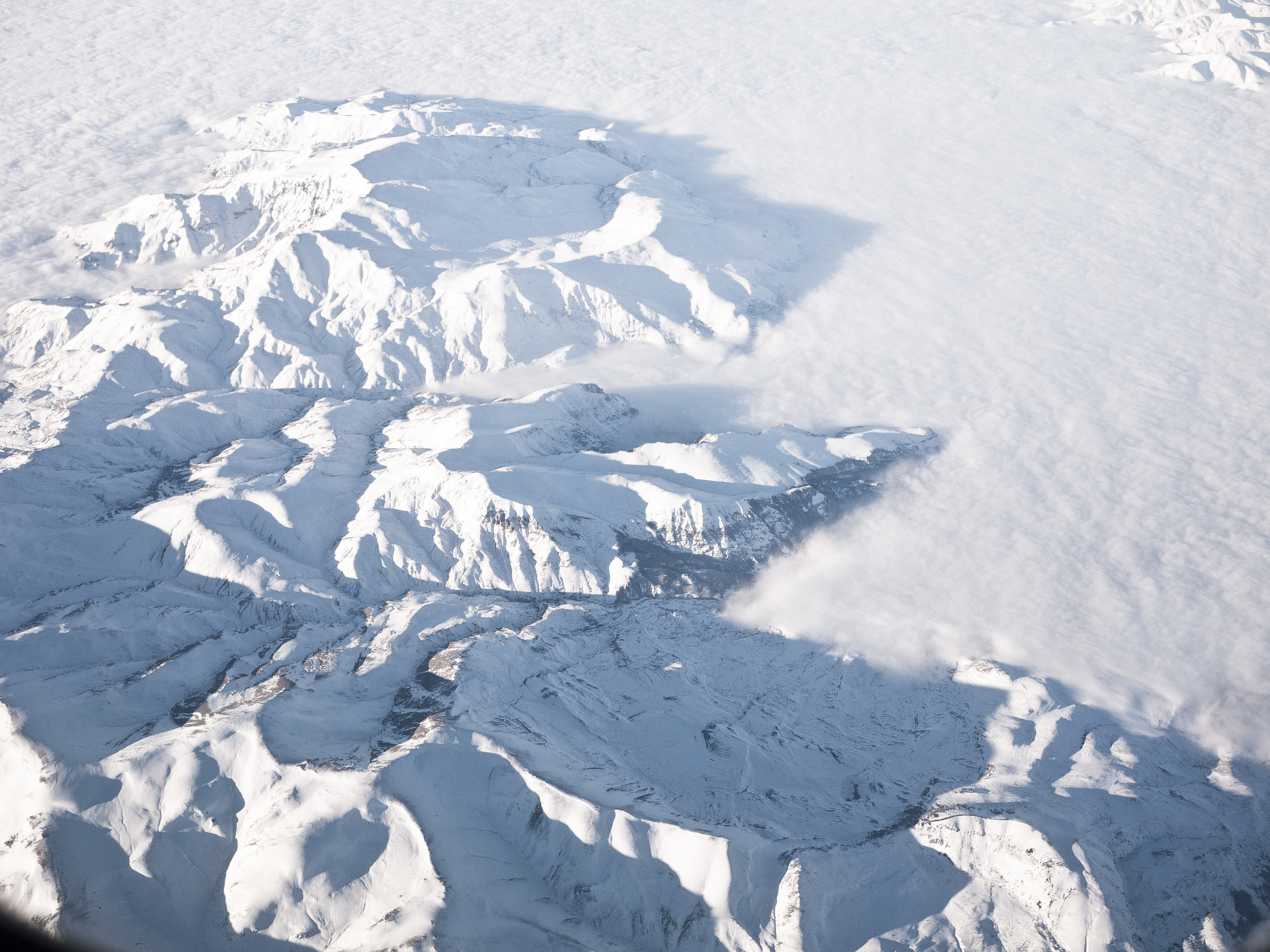 Morning view from my sissy-in-law's apt
Emirates National Auto Museum This guy has such hilarious collections of cars and big gaint cars.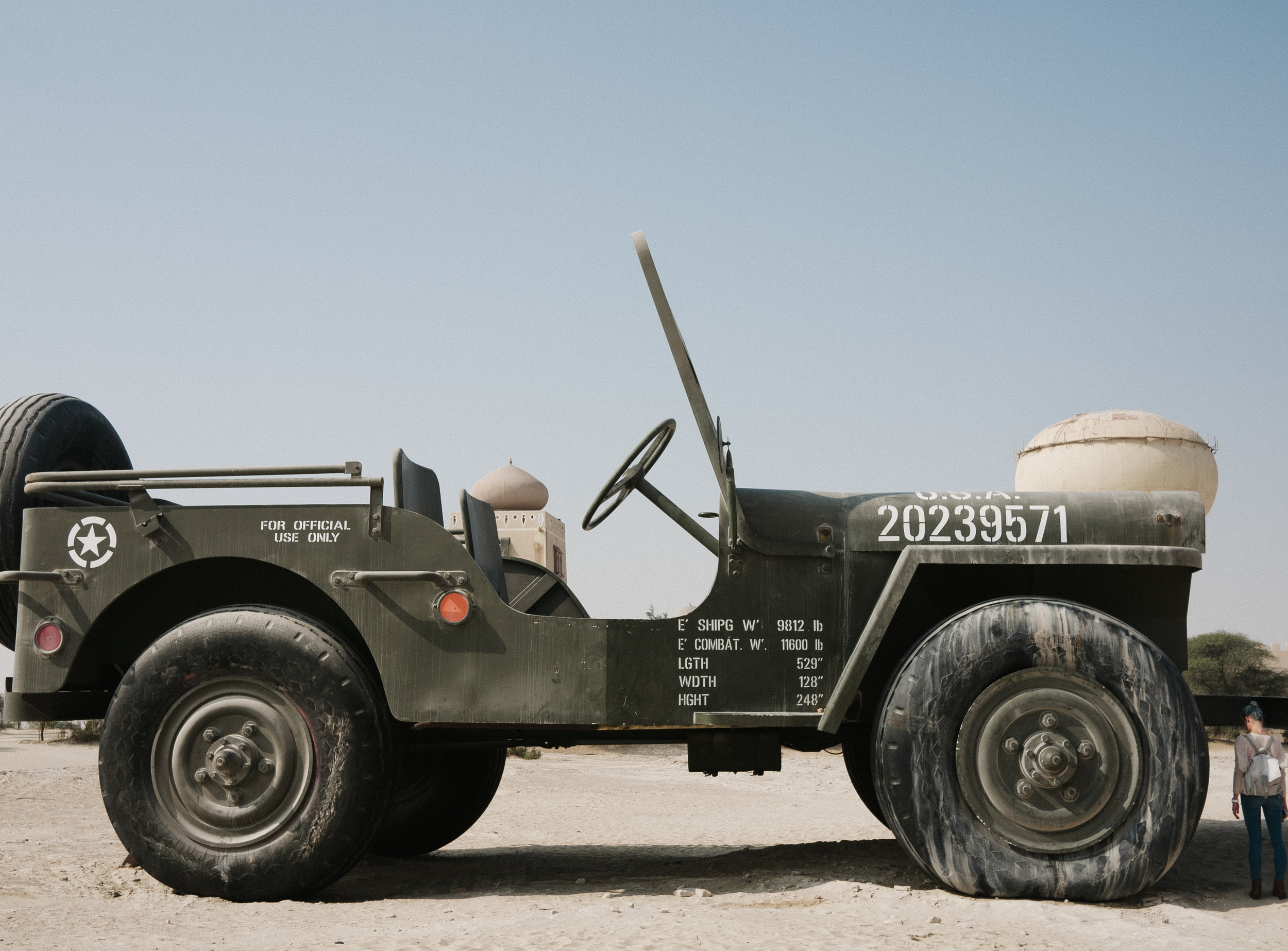 Notice how tiny Heather looks next to this monster.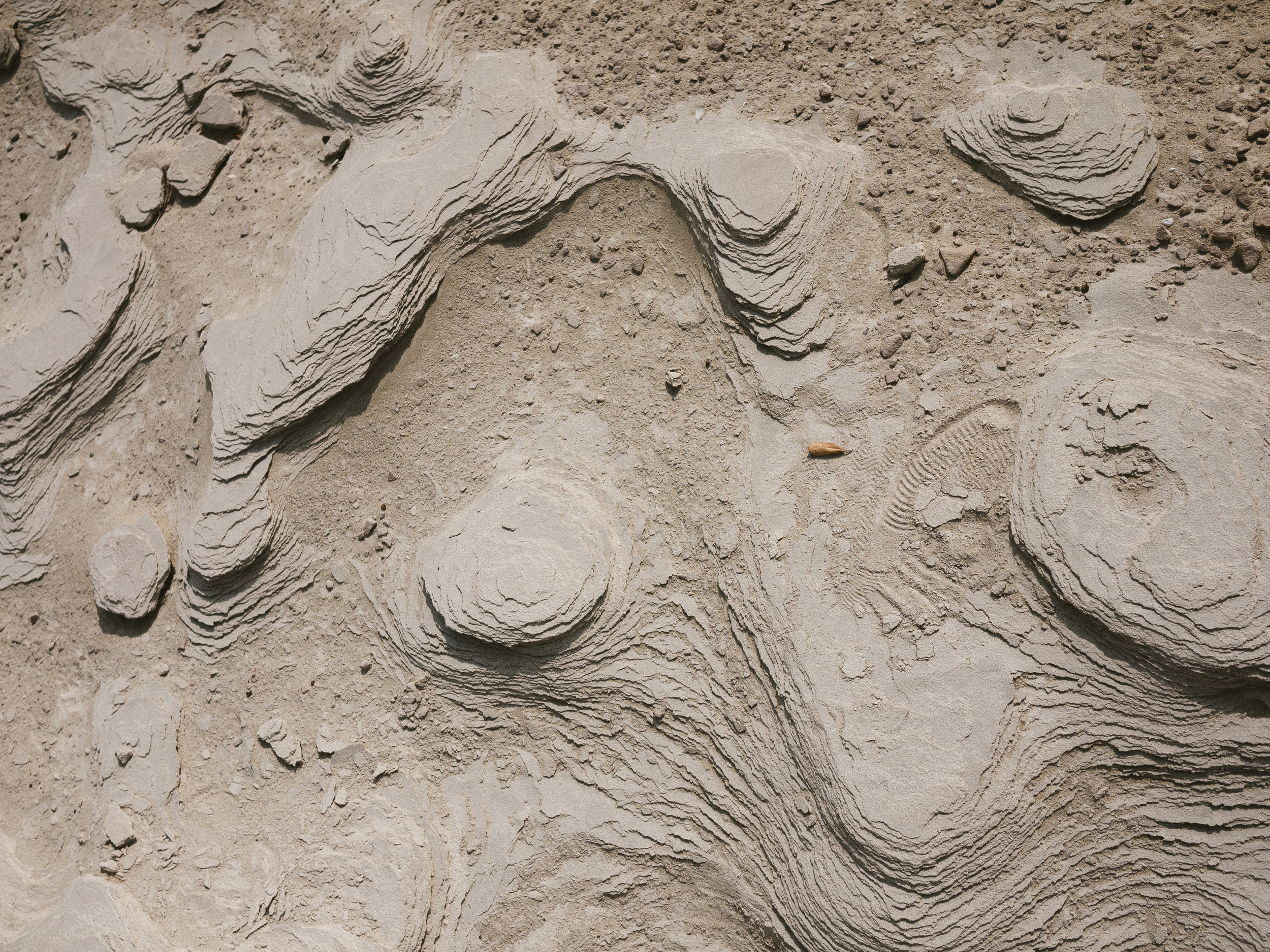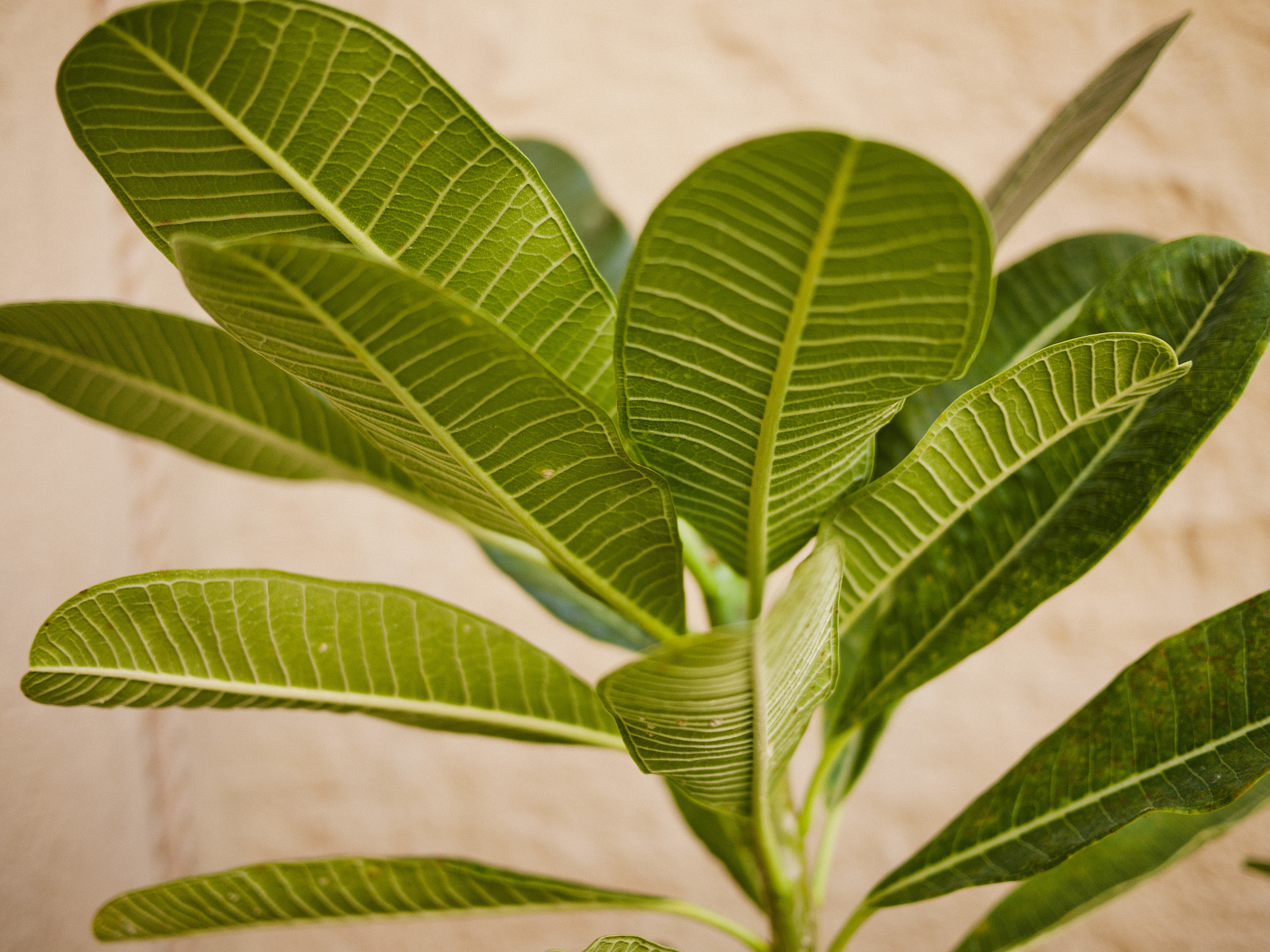 Frangipani Plumeria without the flowers
Liwa Desert Straight out of movie scene!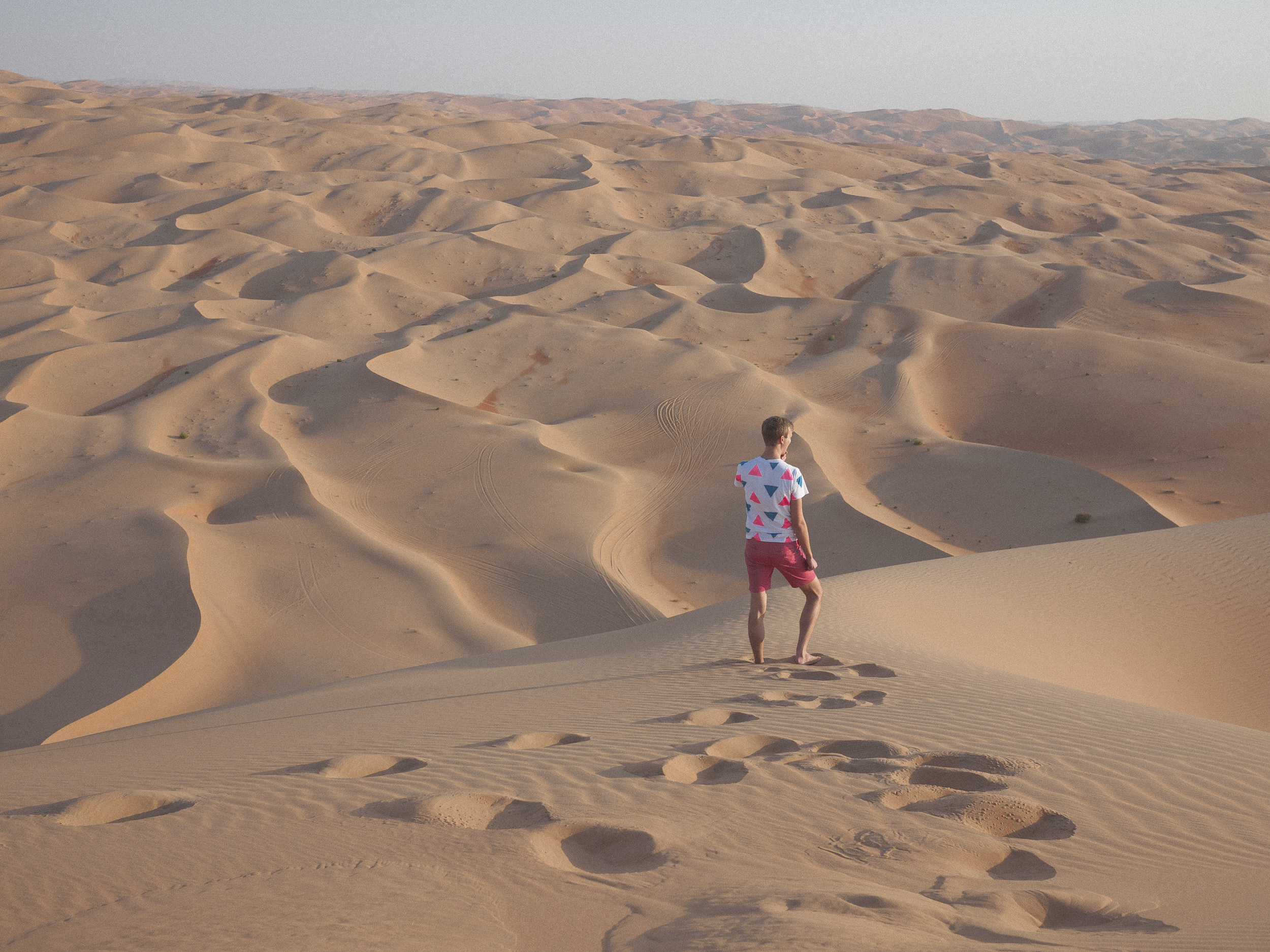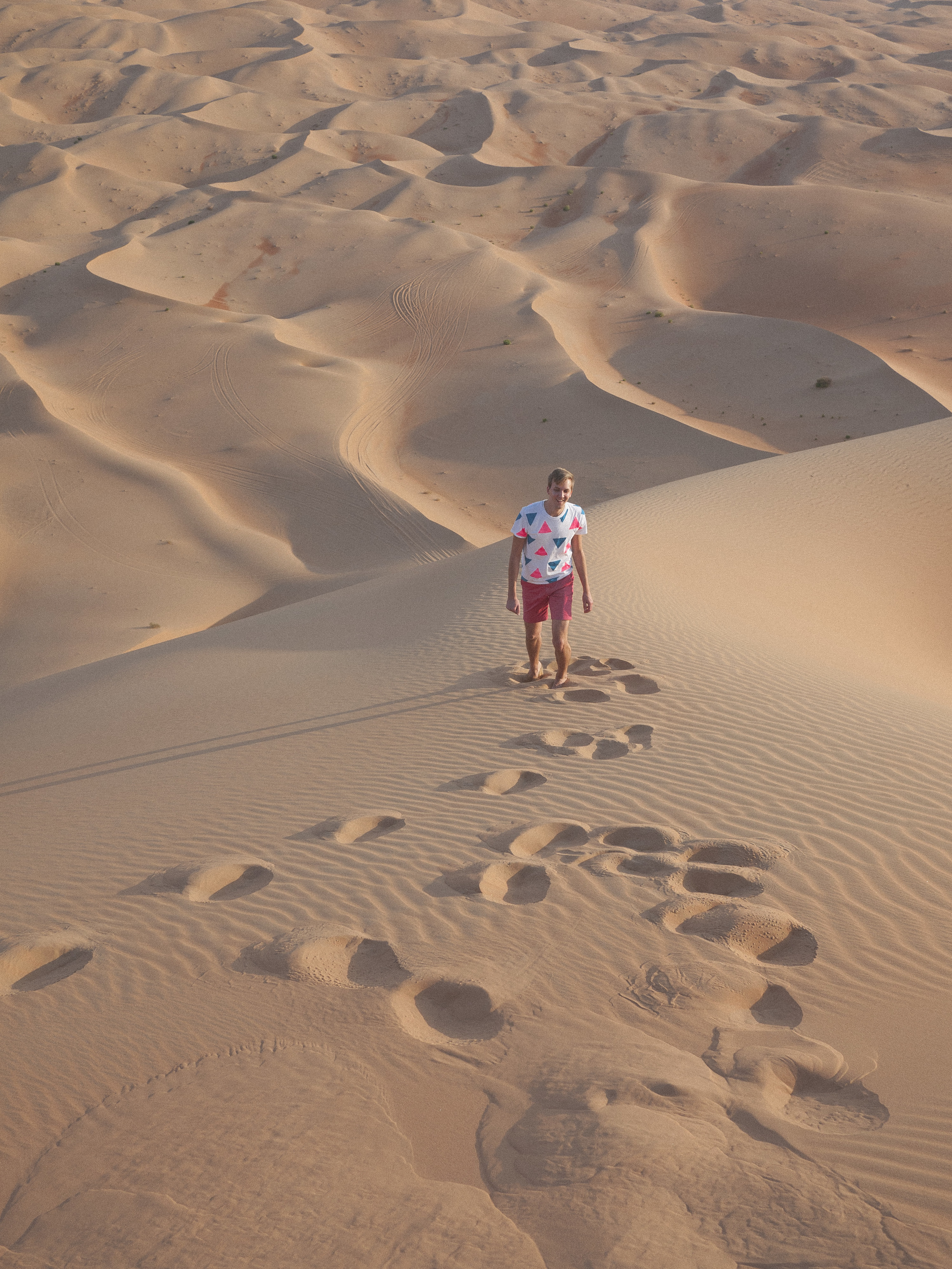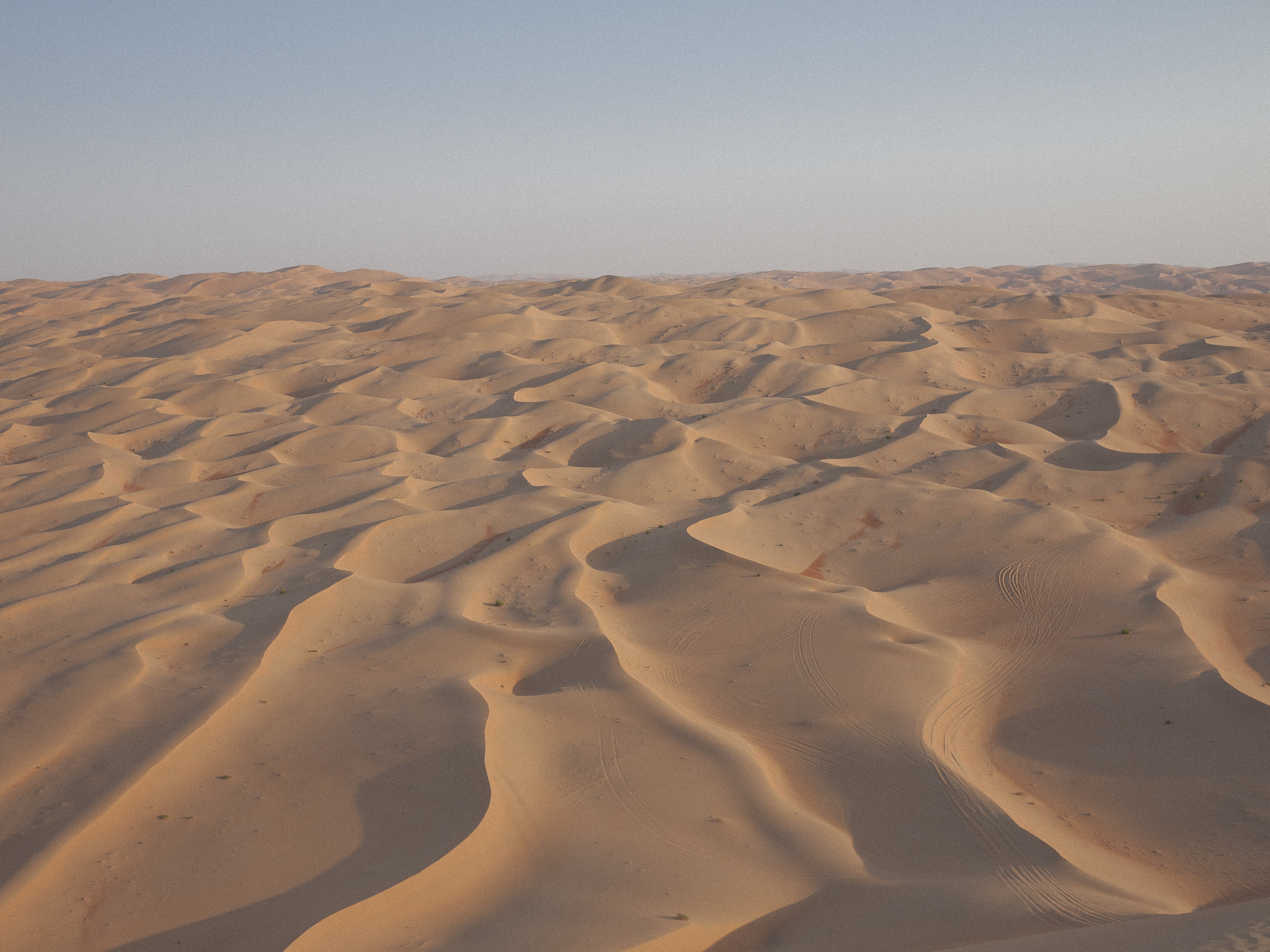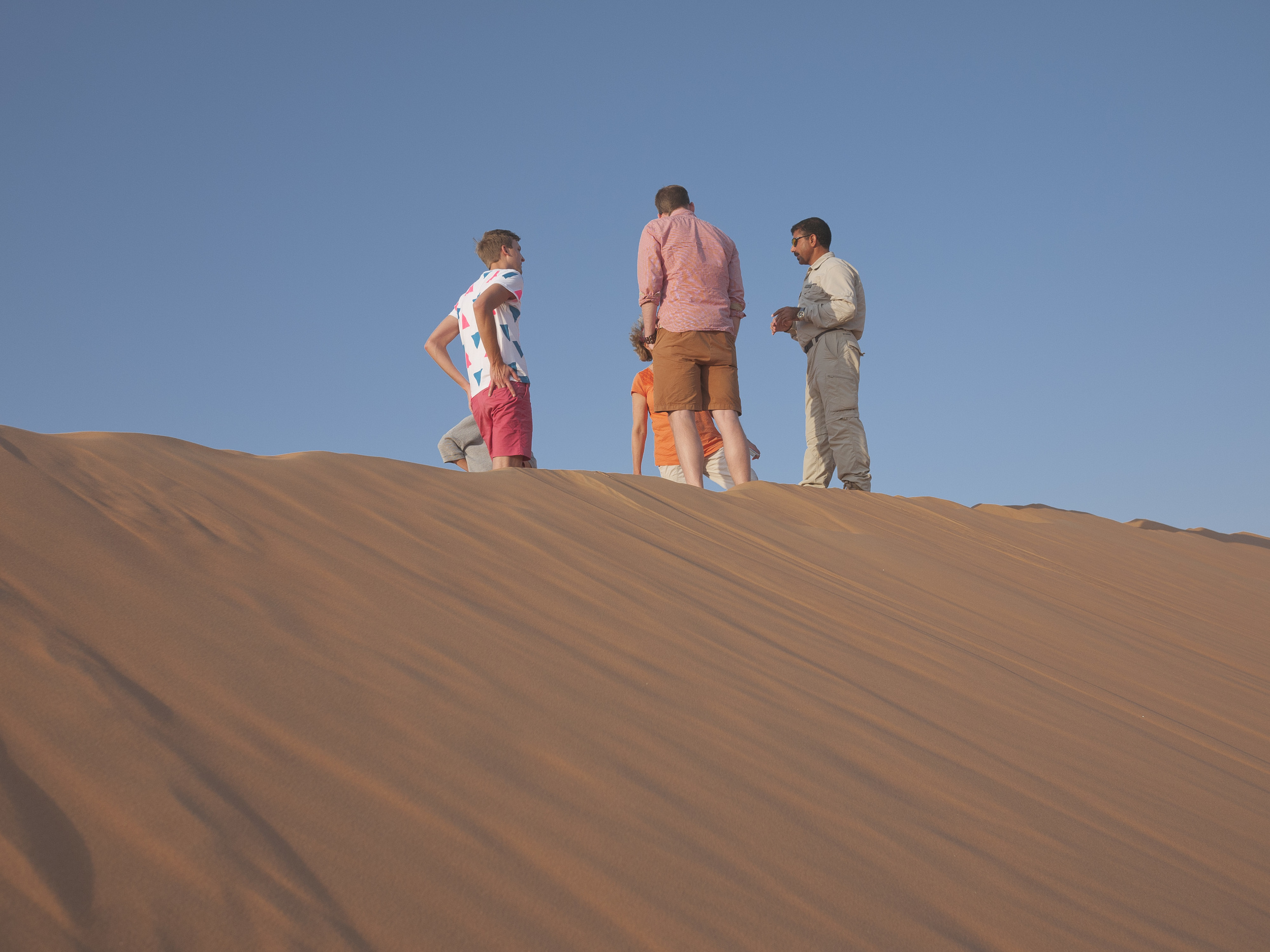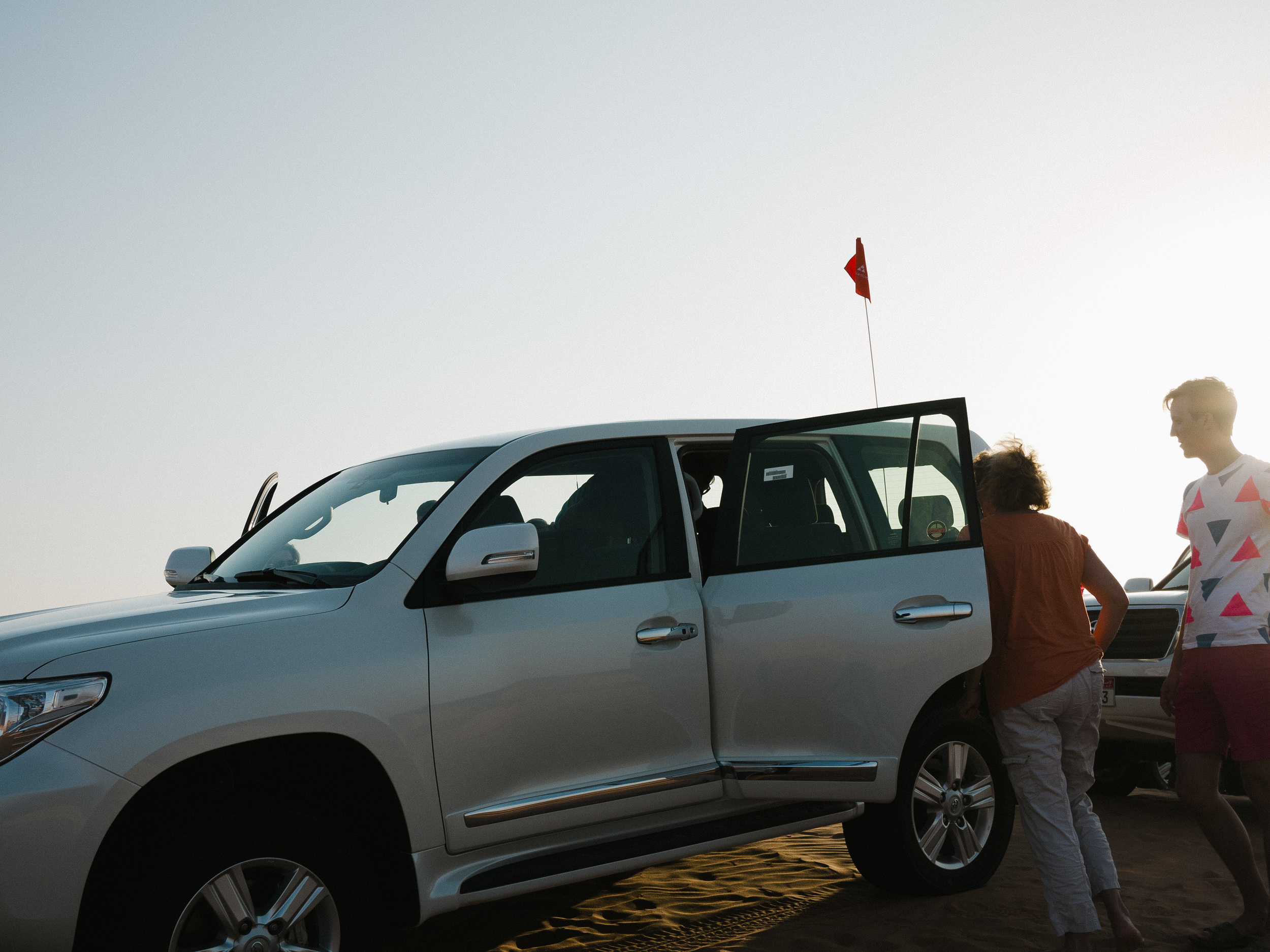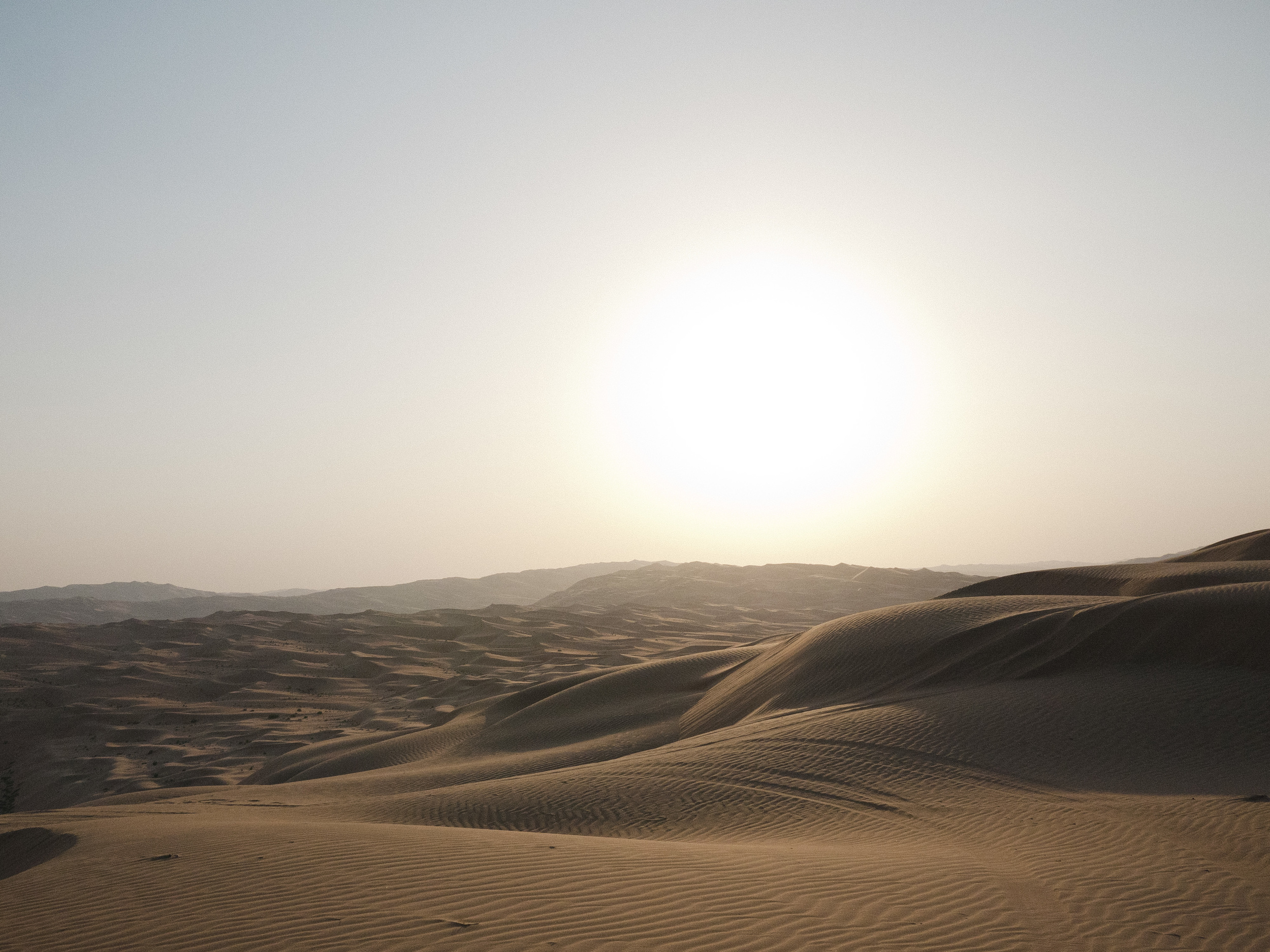 This looks like Toyota advertising photoshoots. hahahah!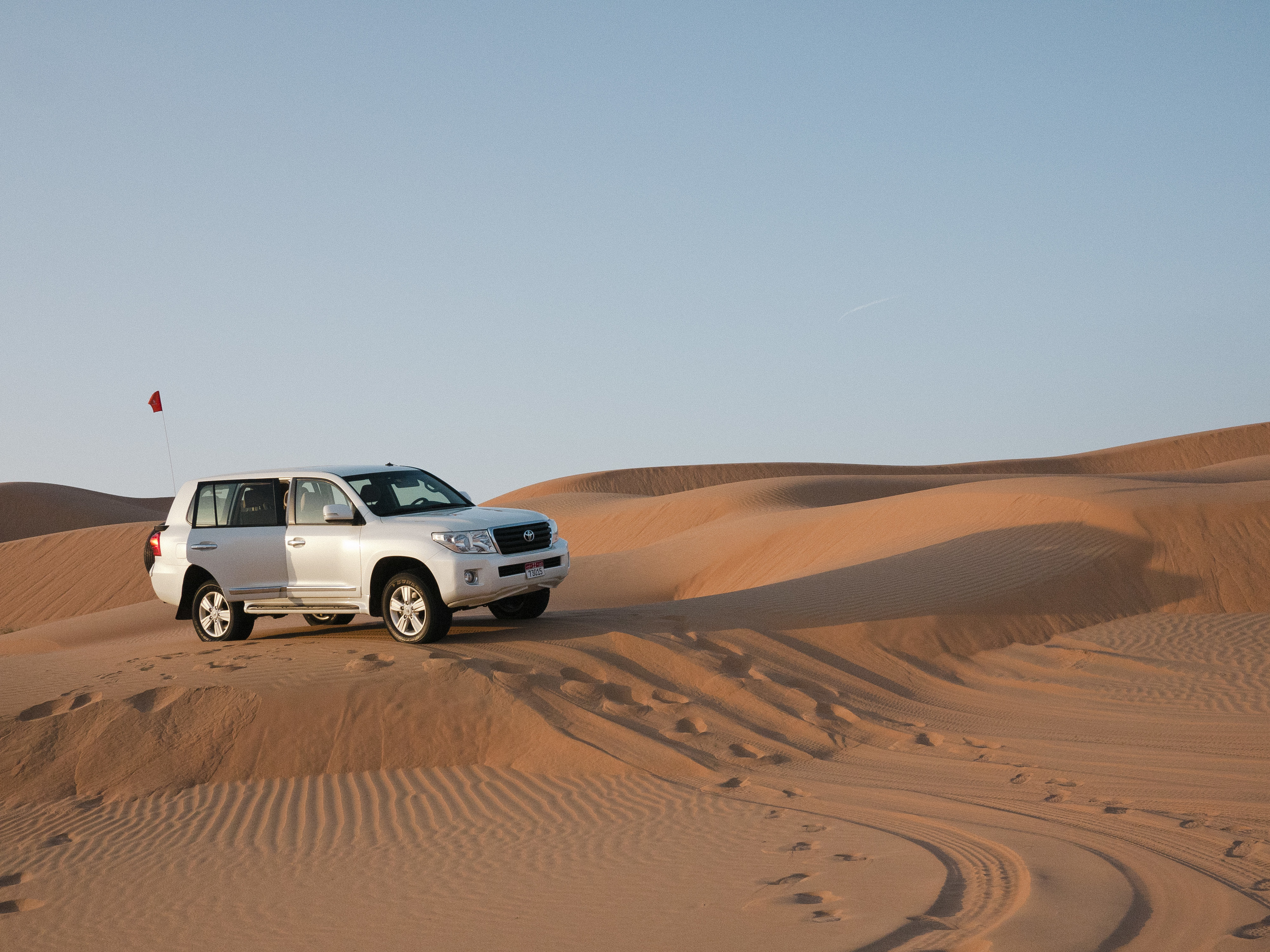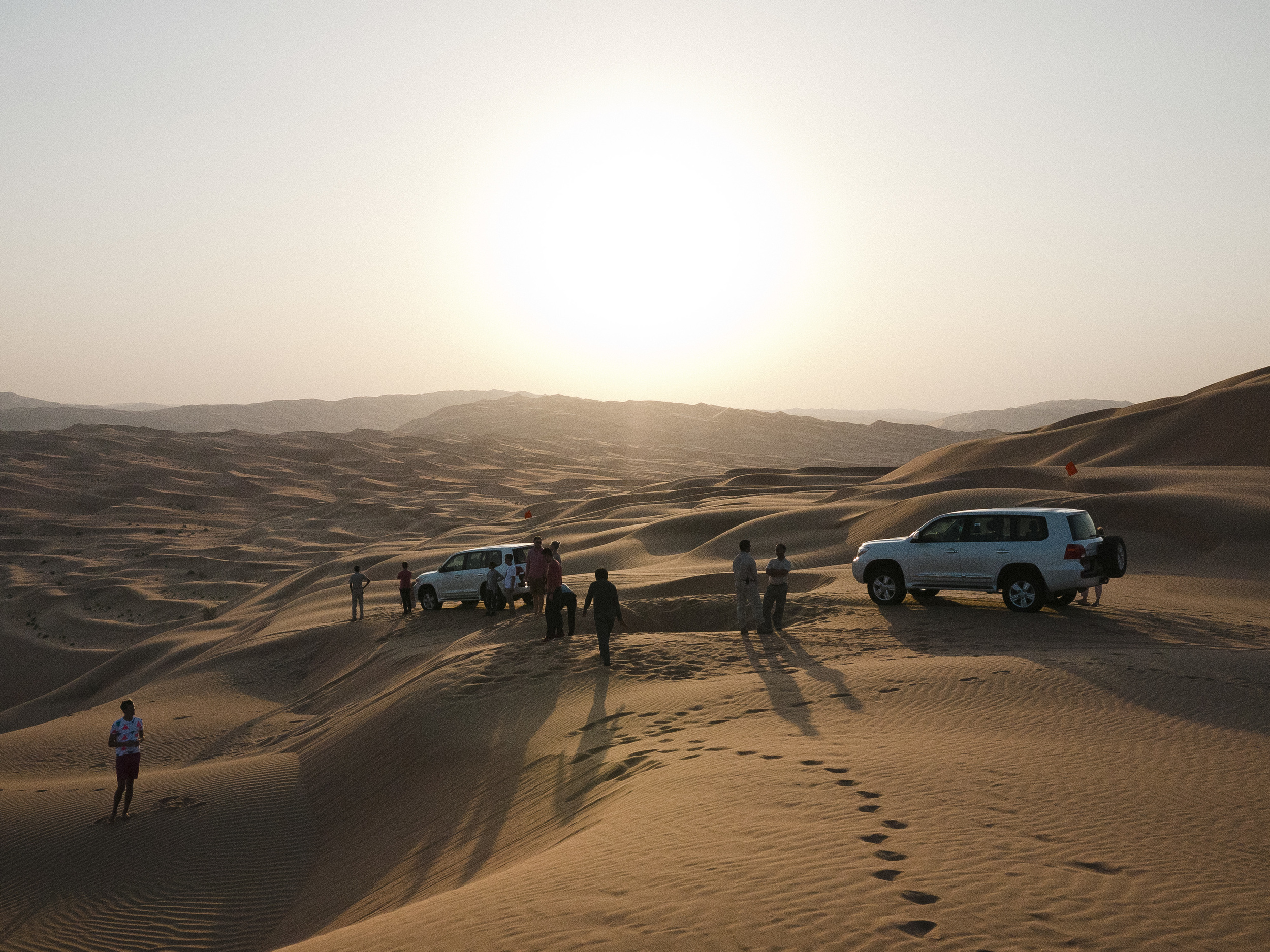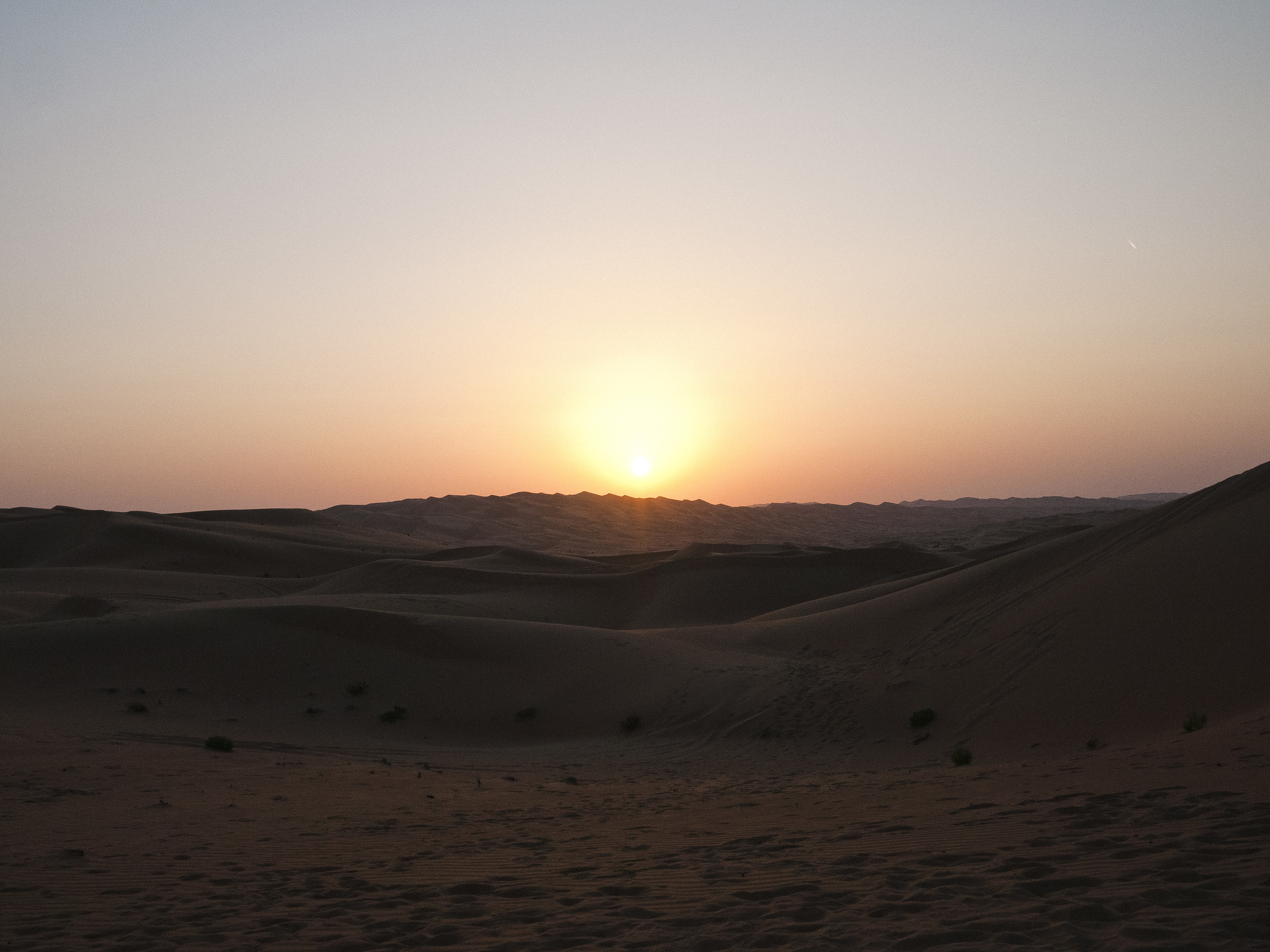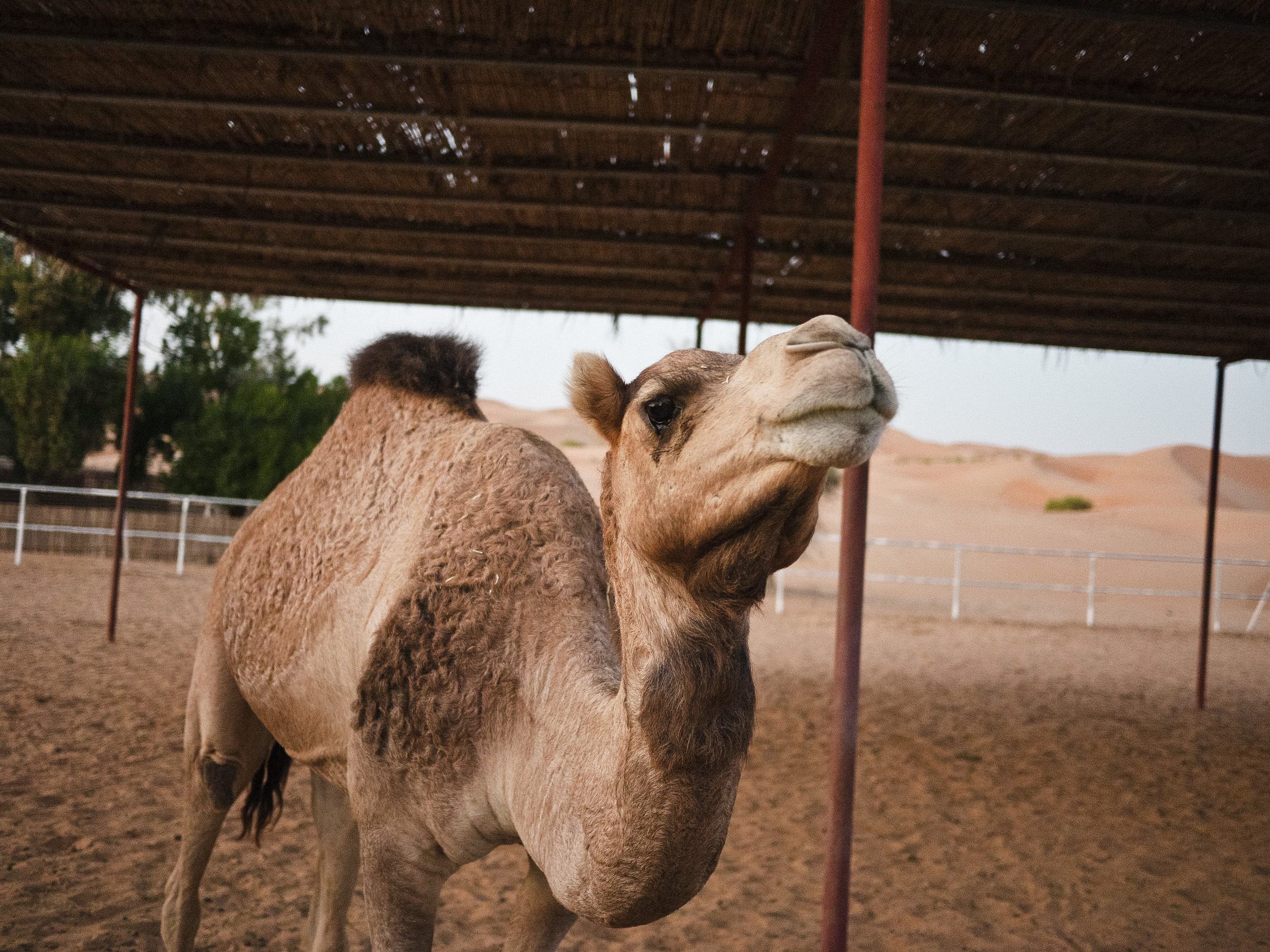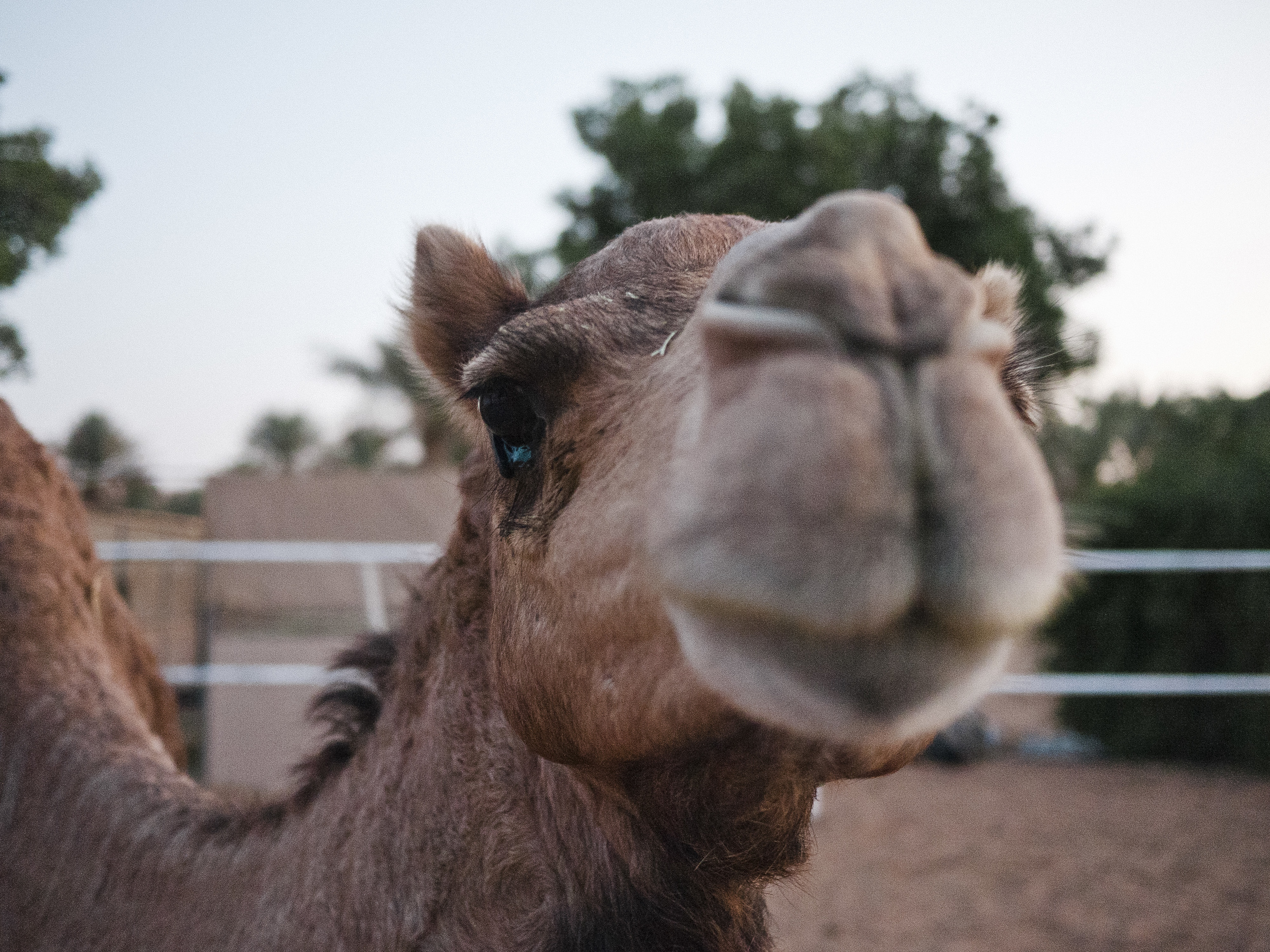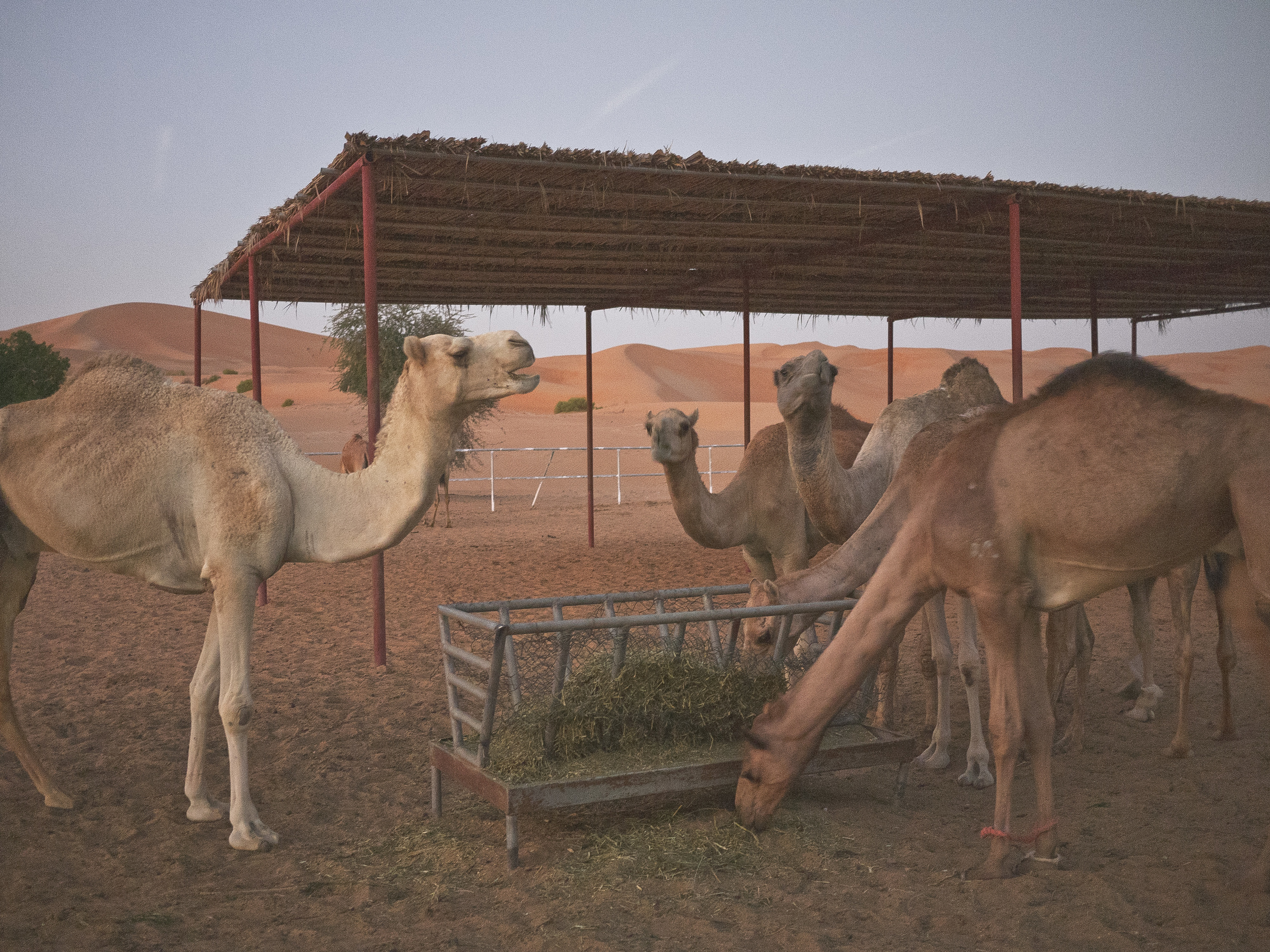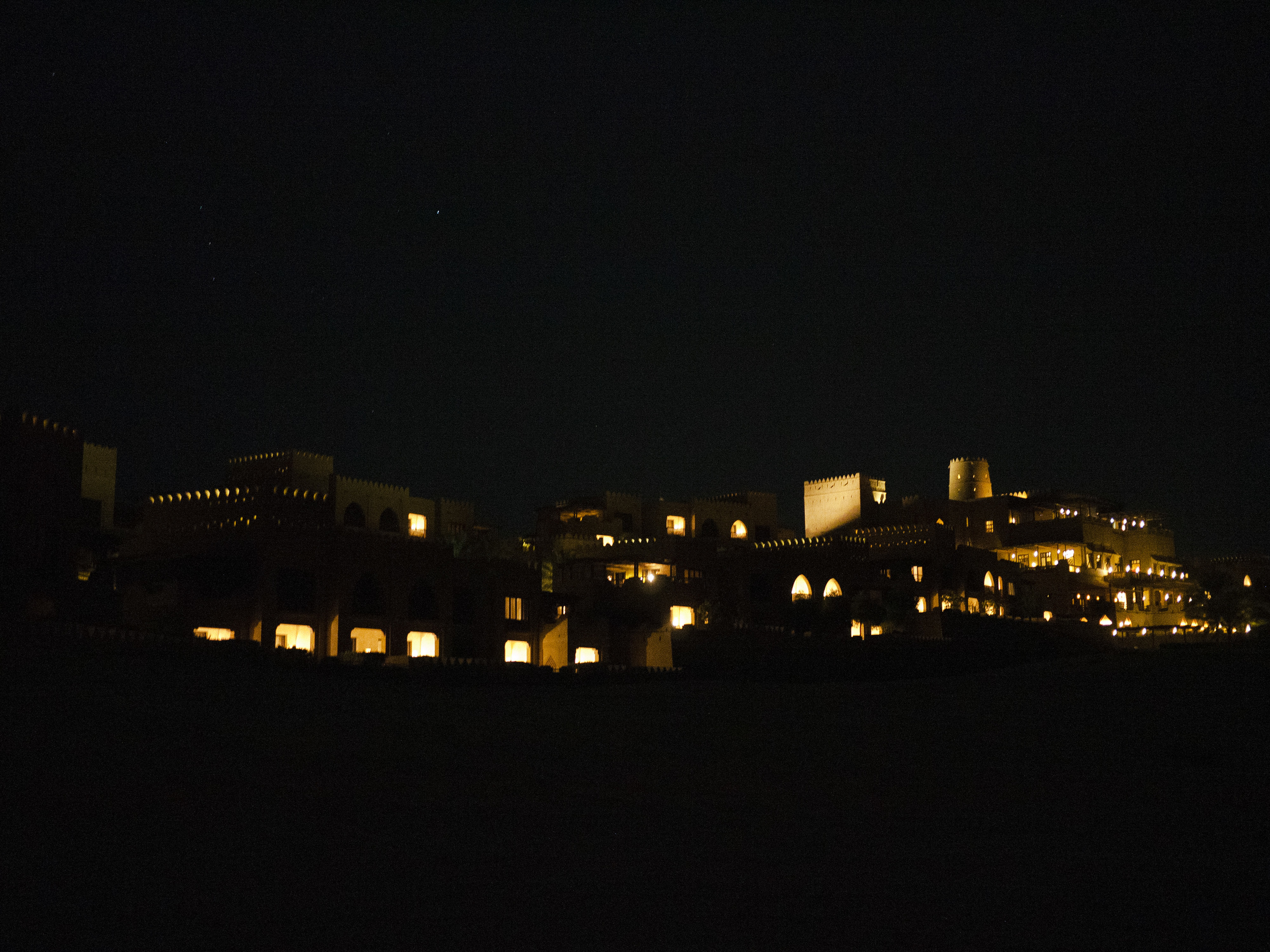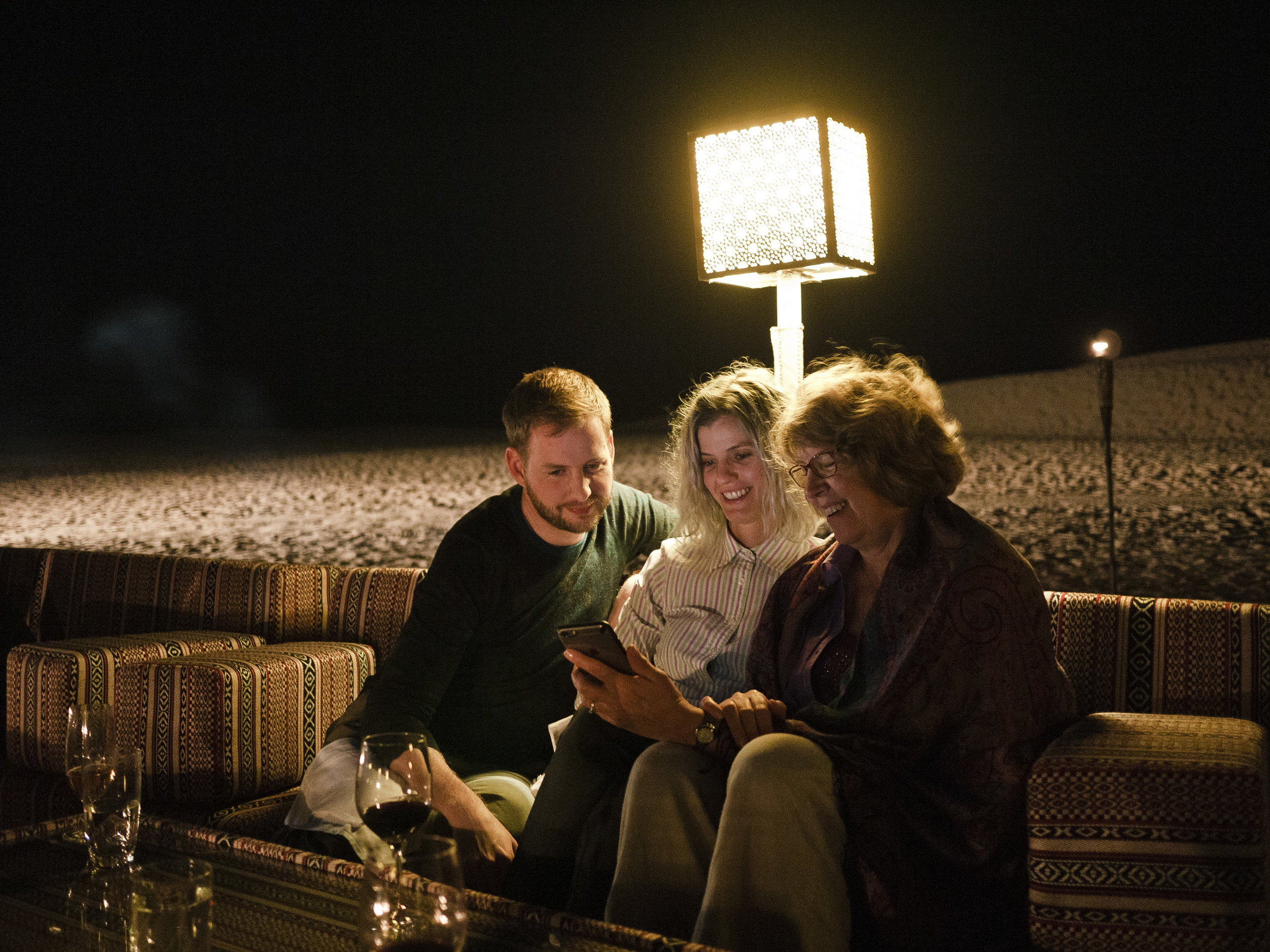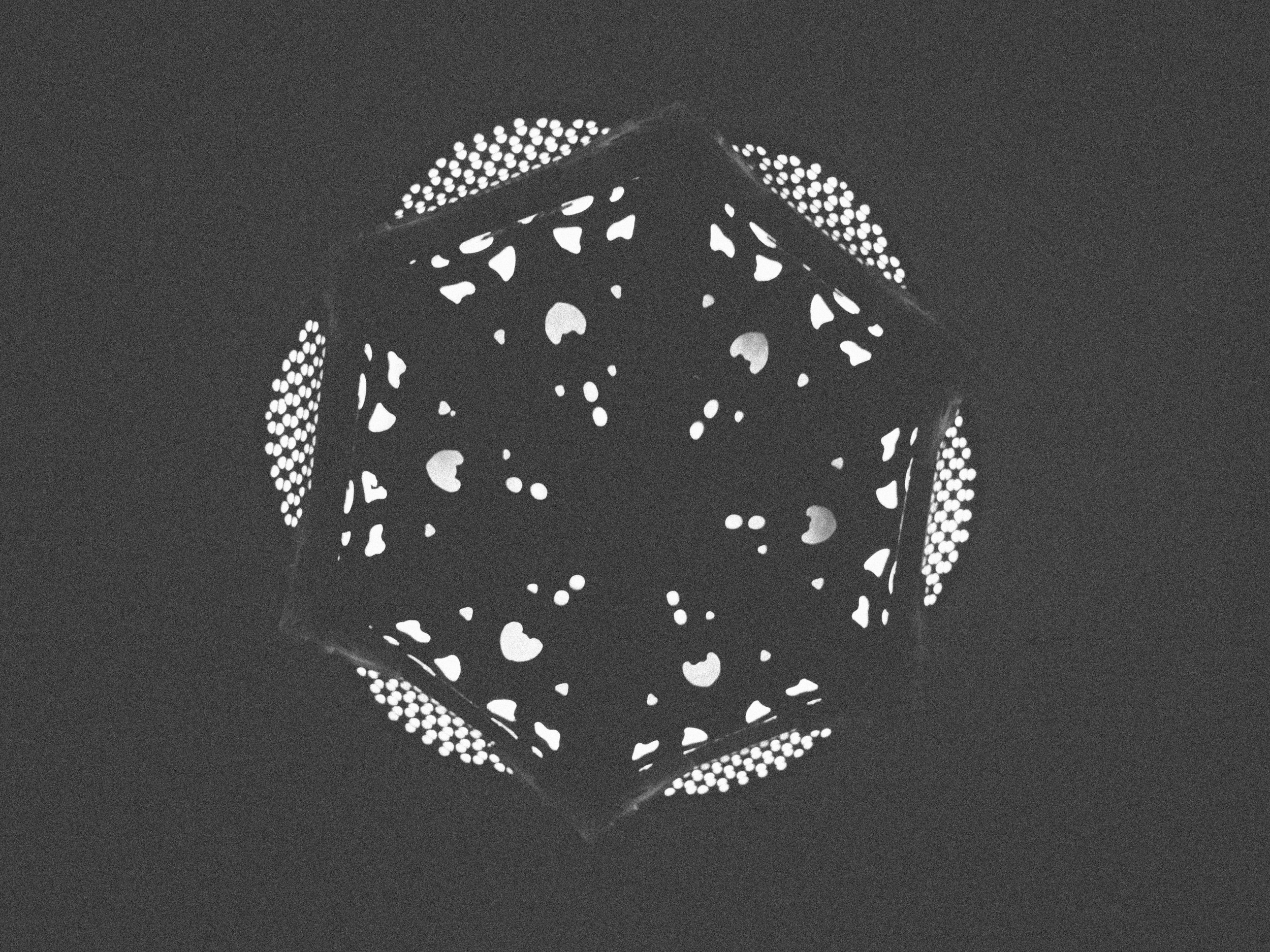 Sheikh Zayed Grand Mosque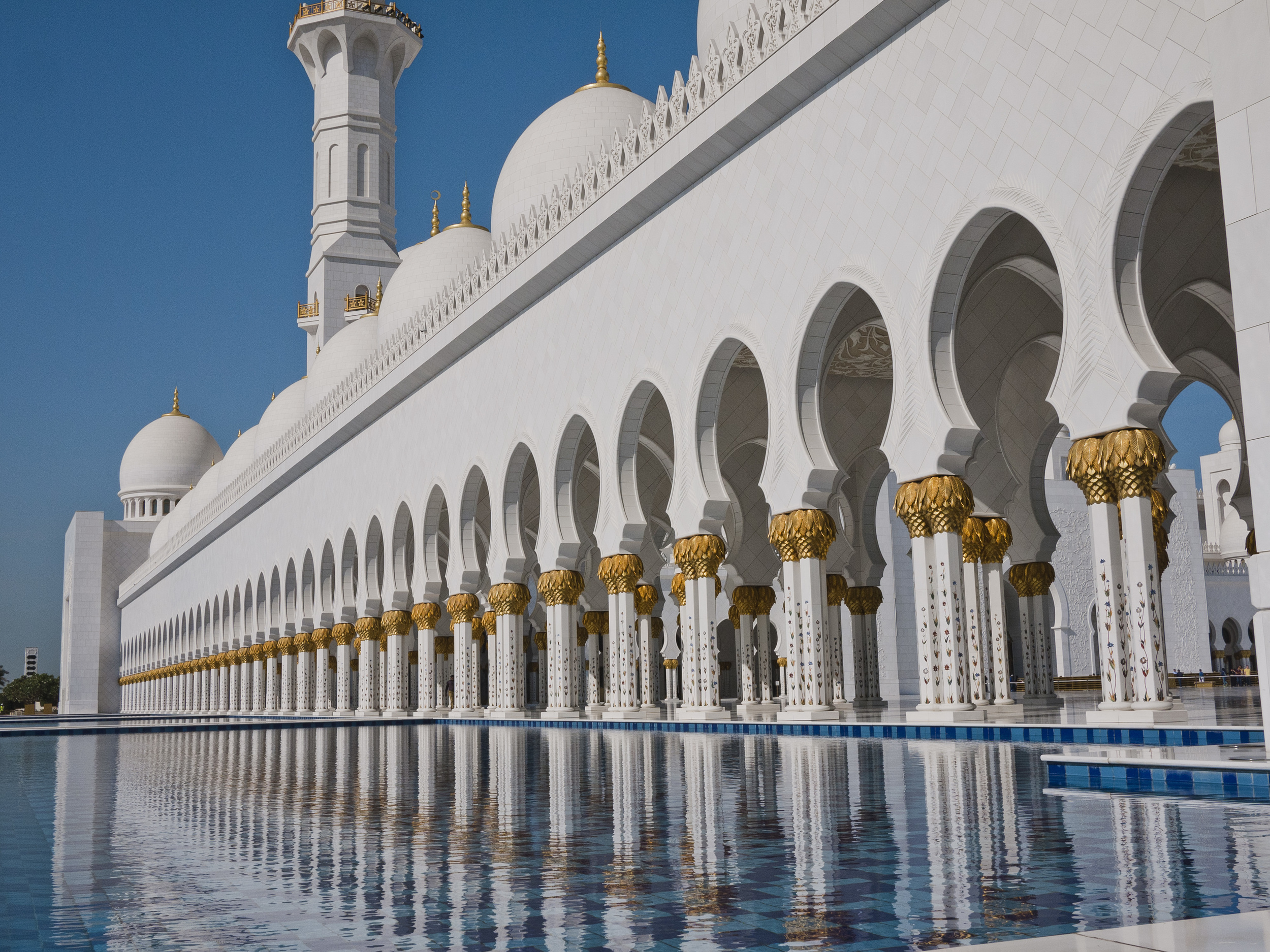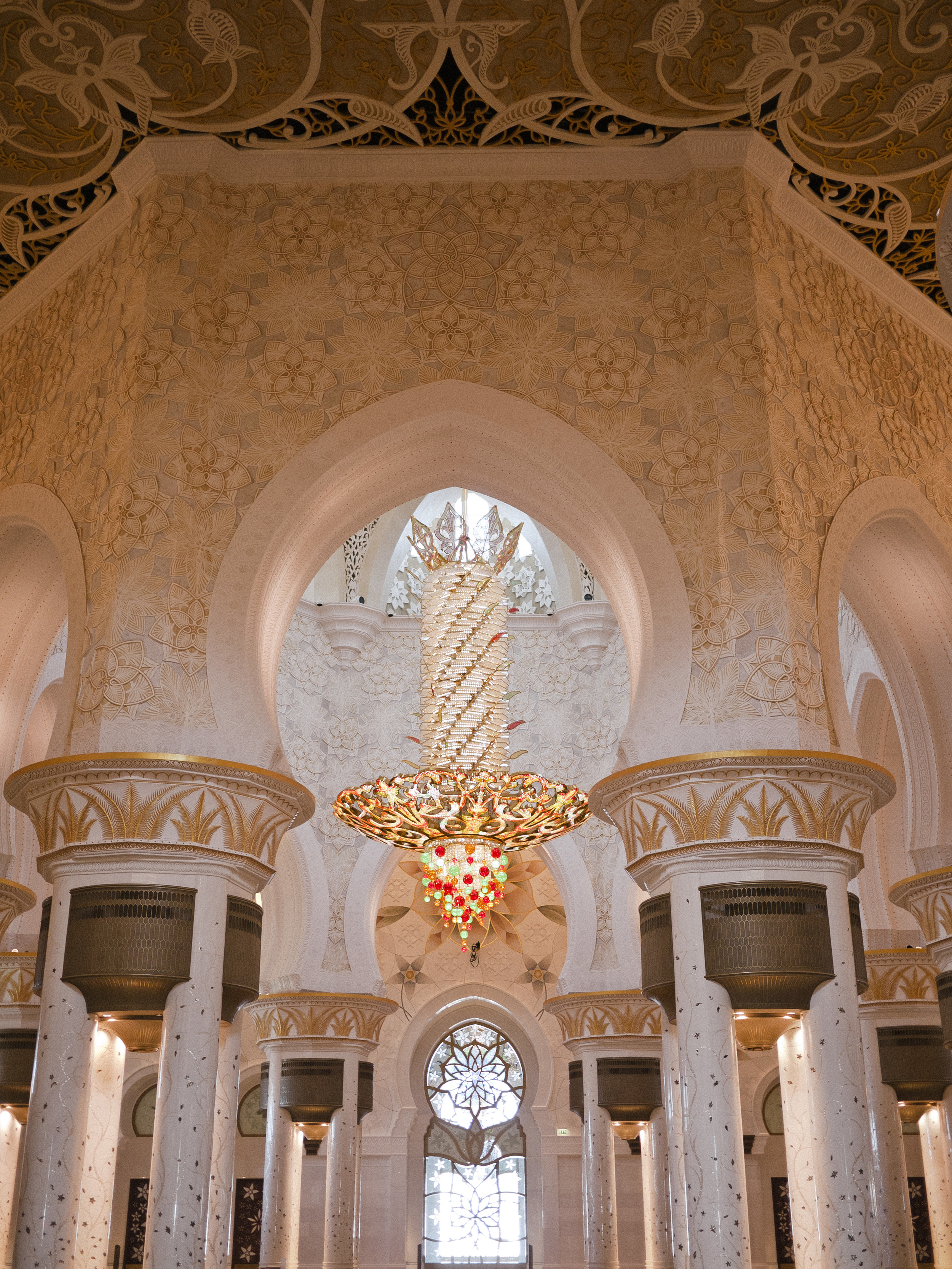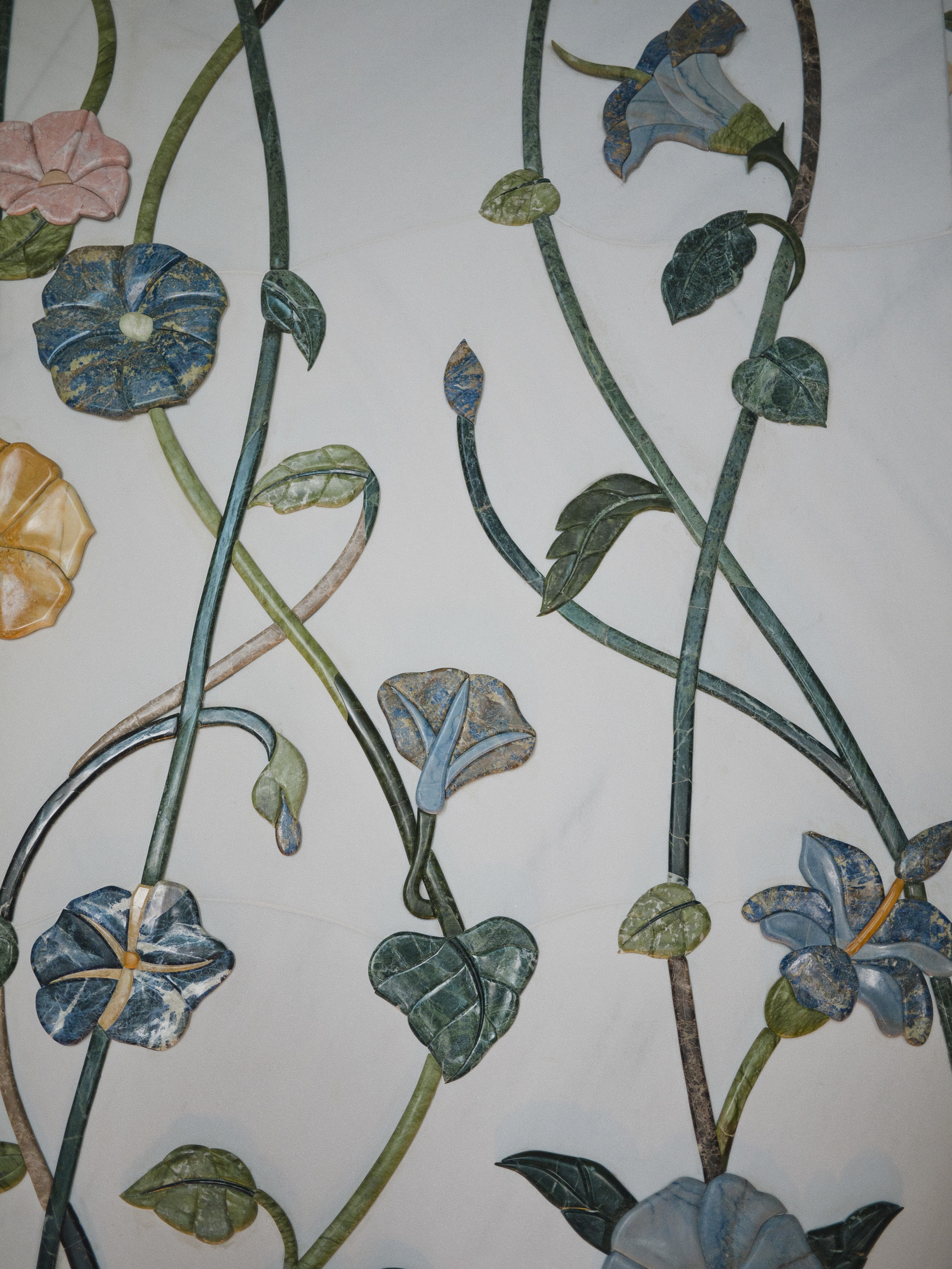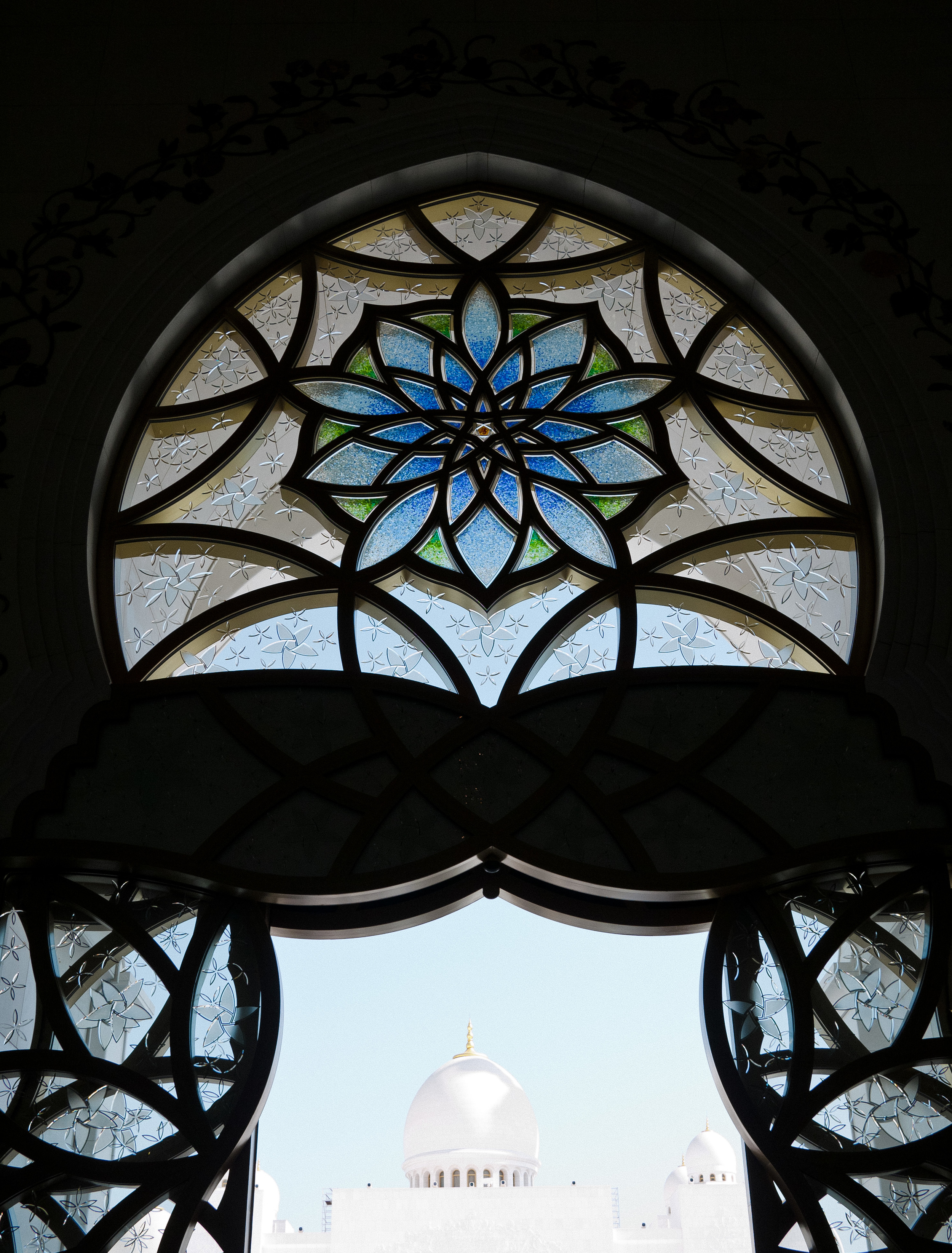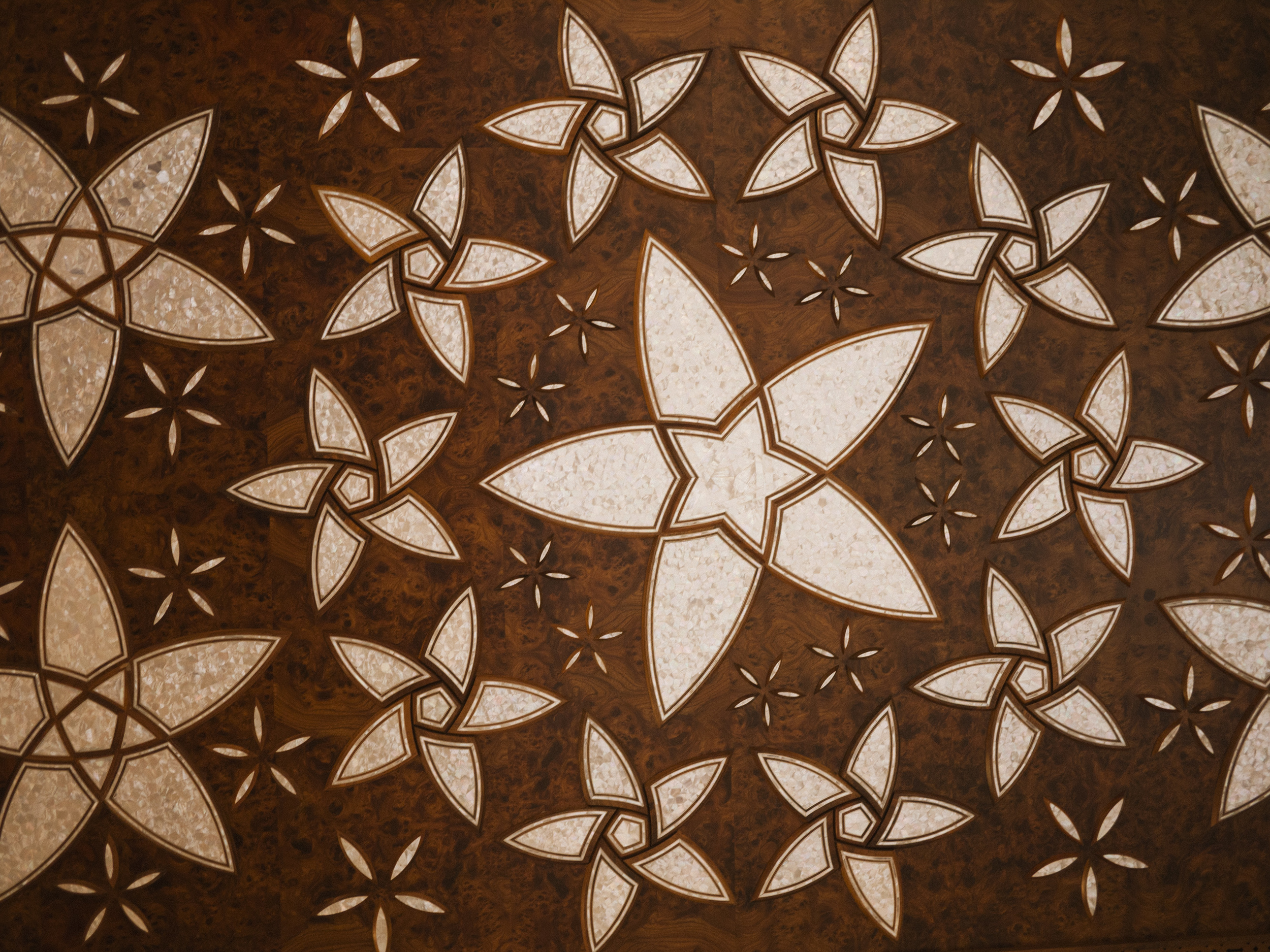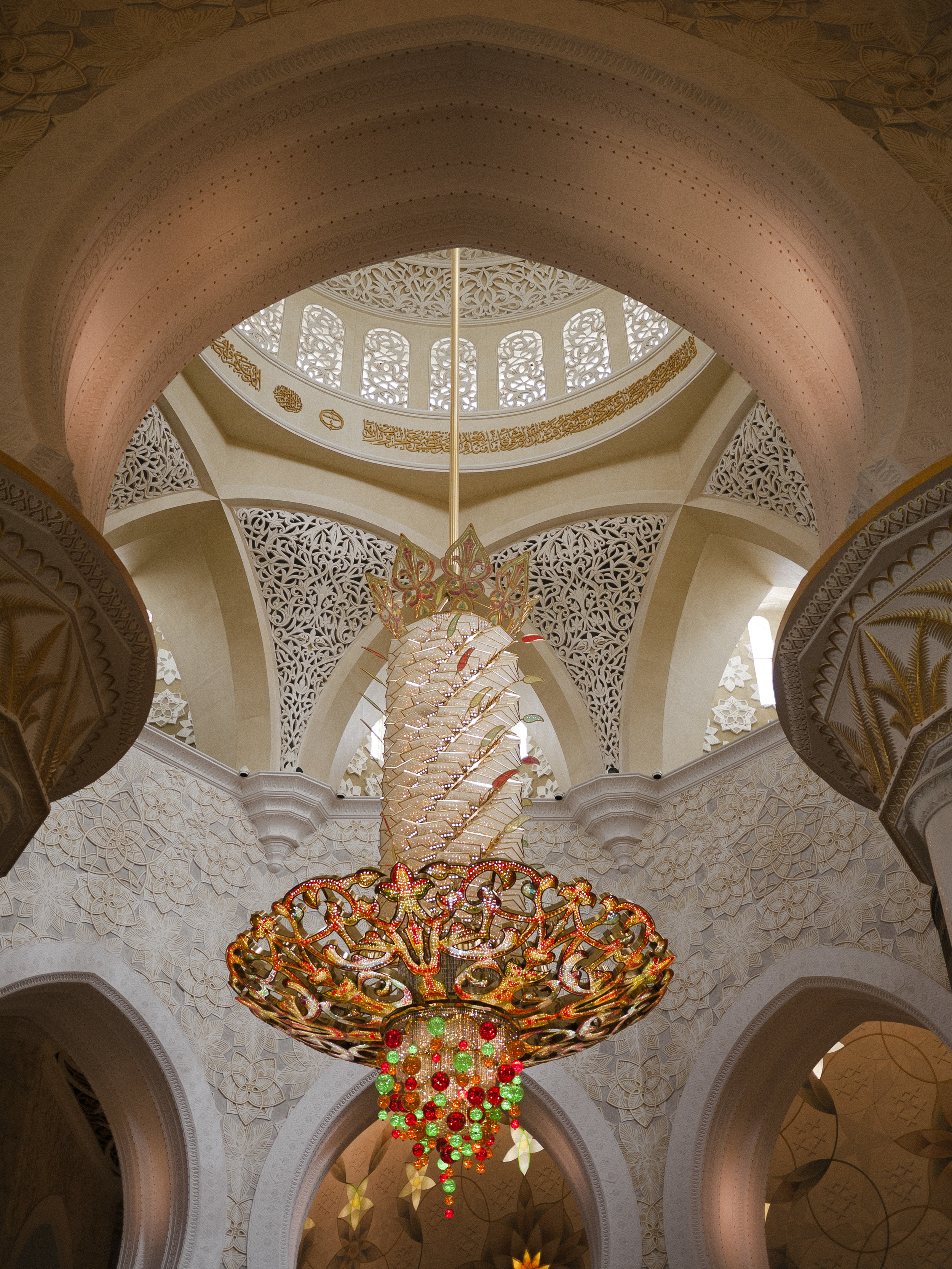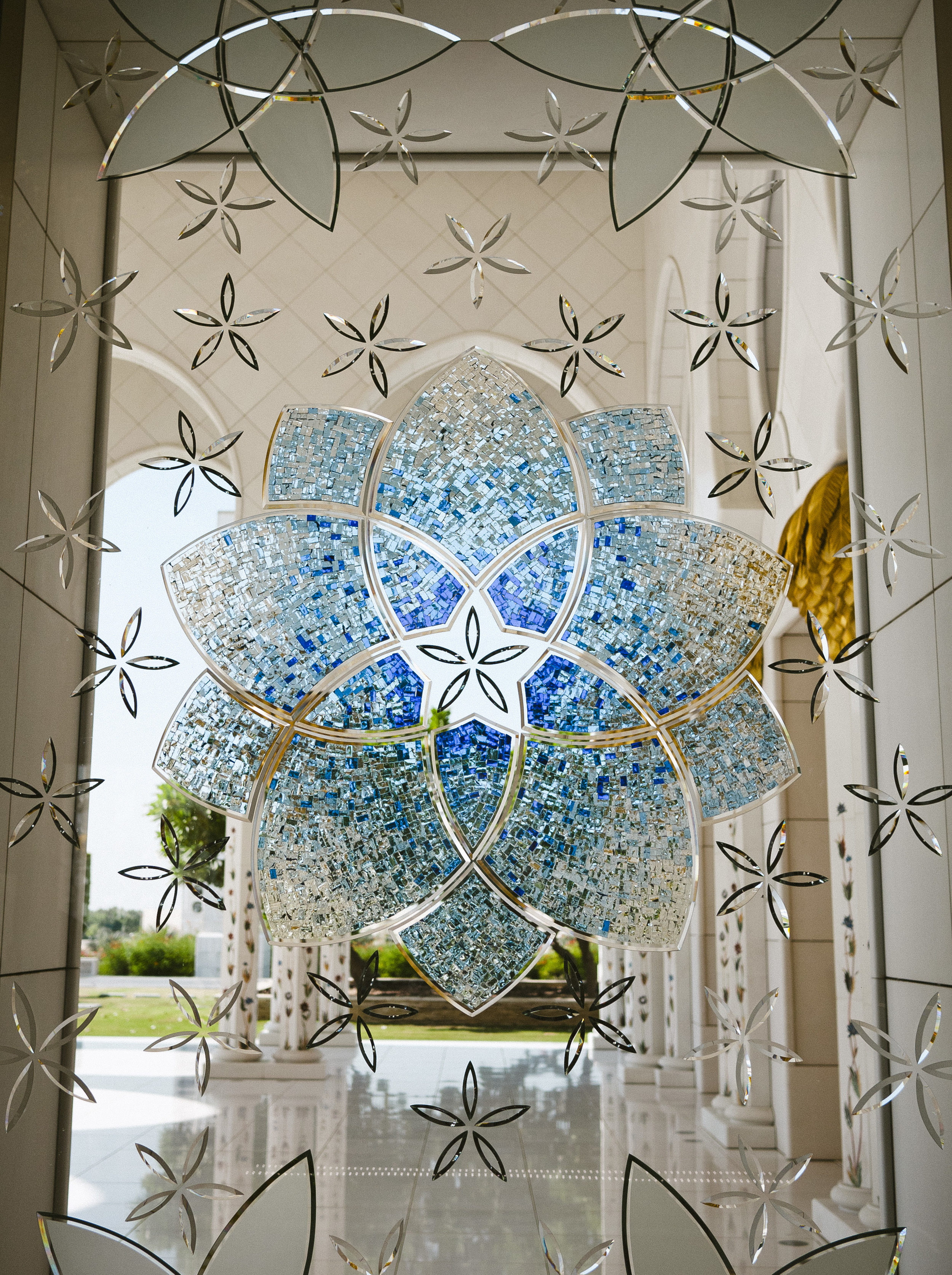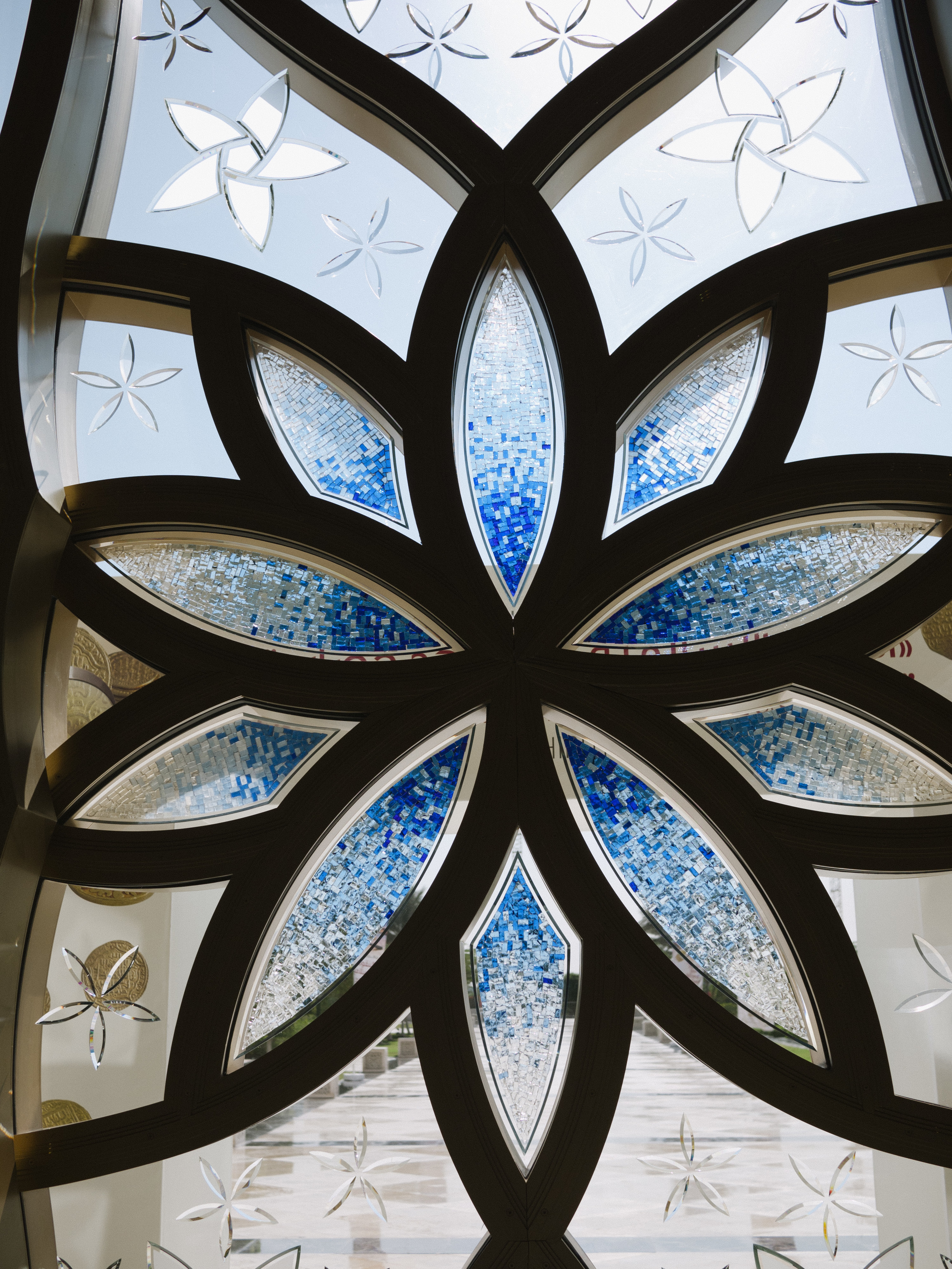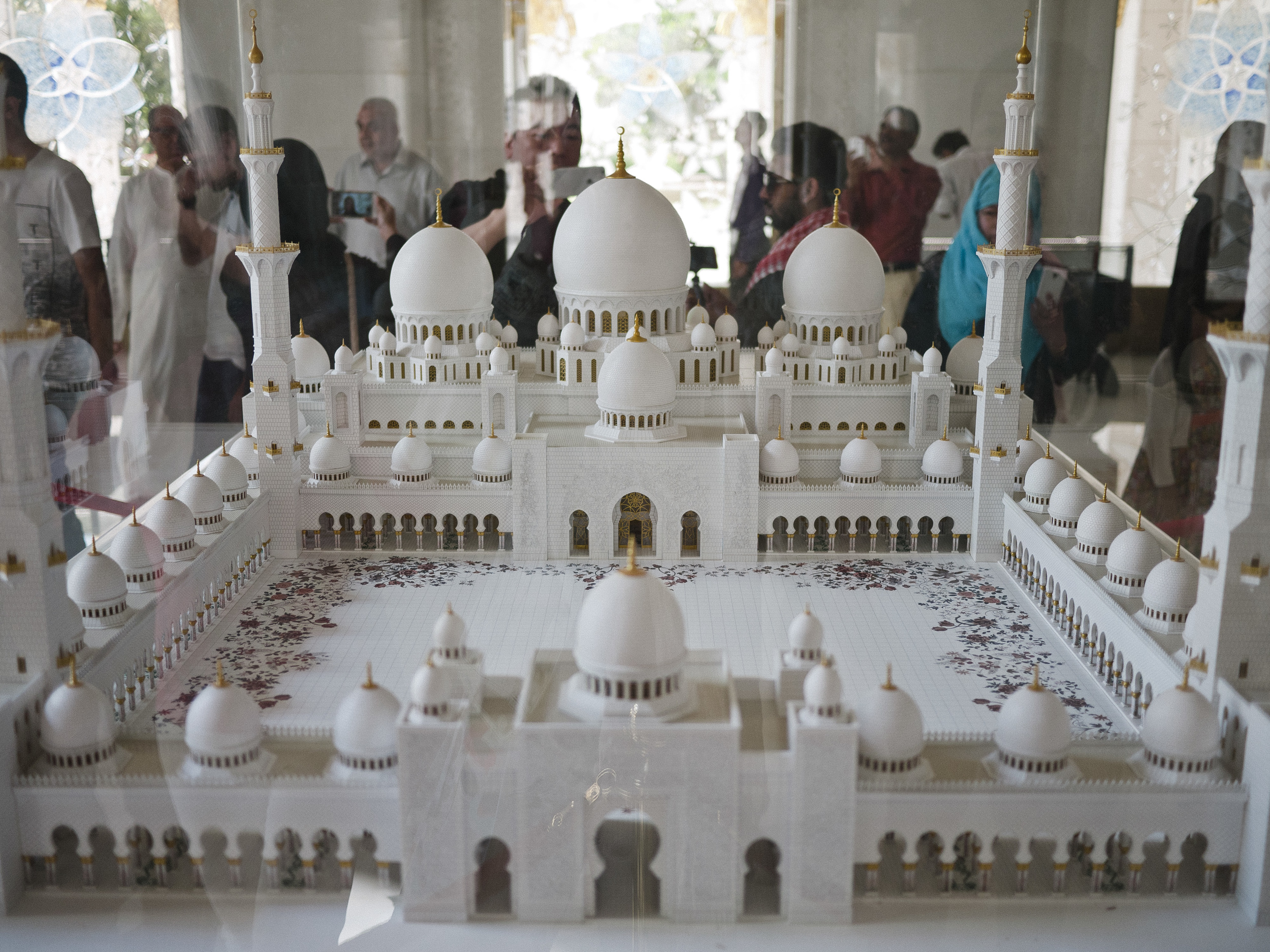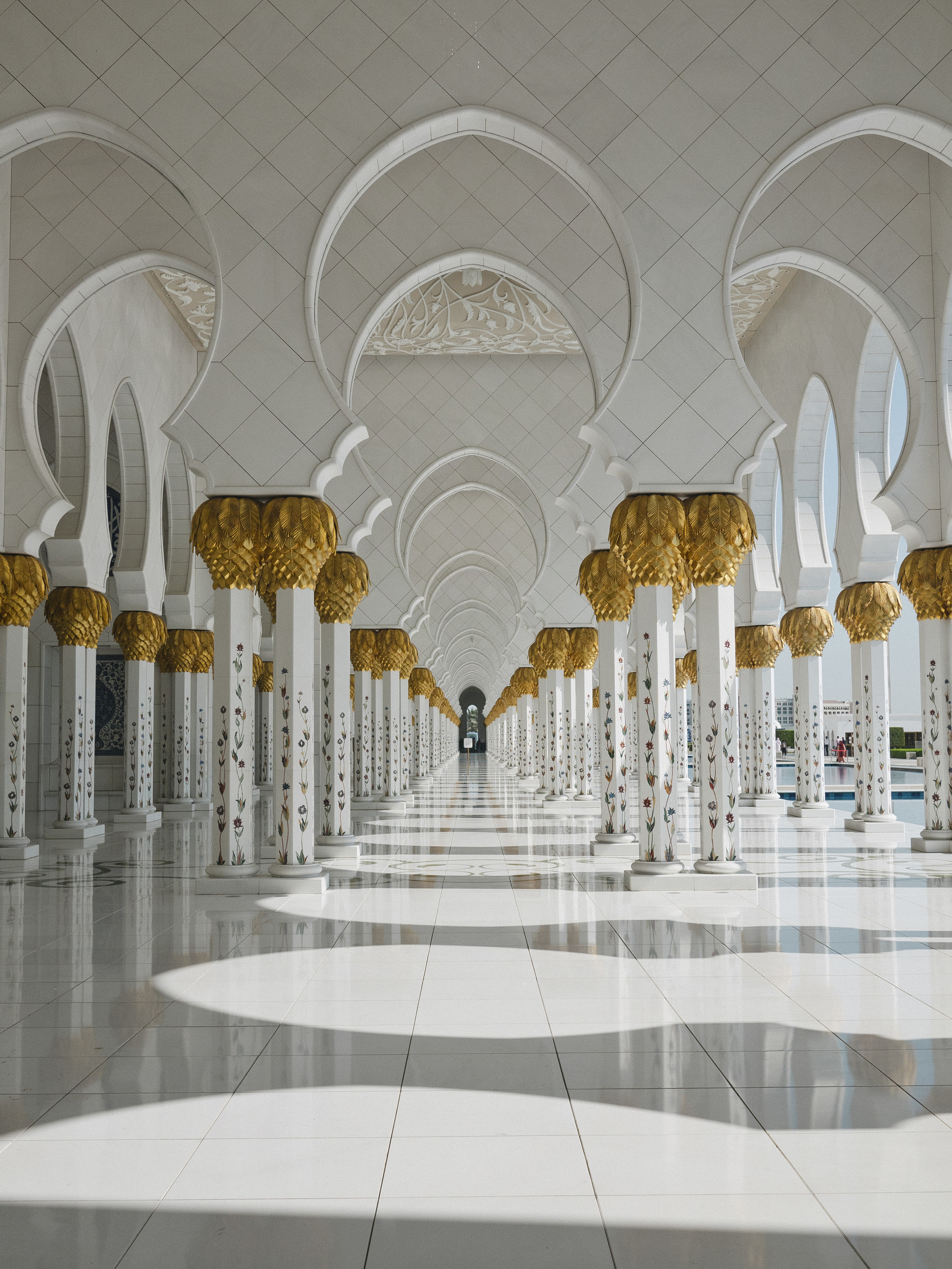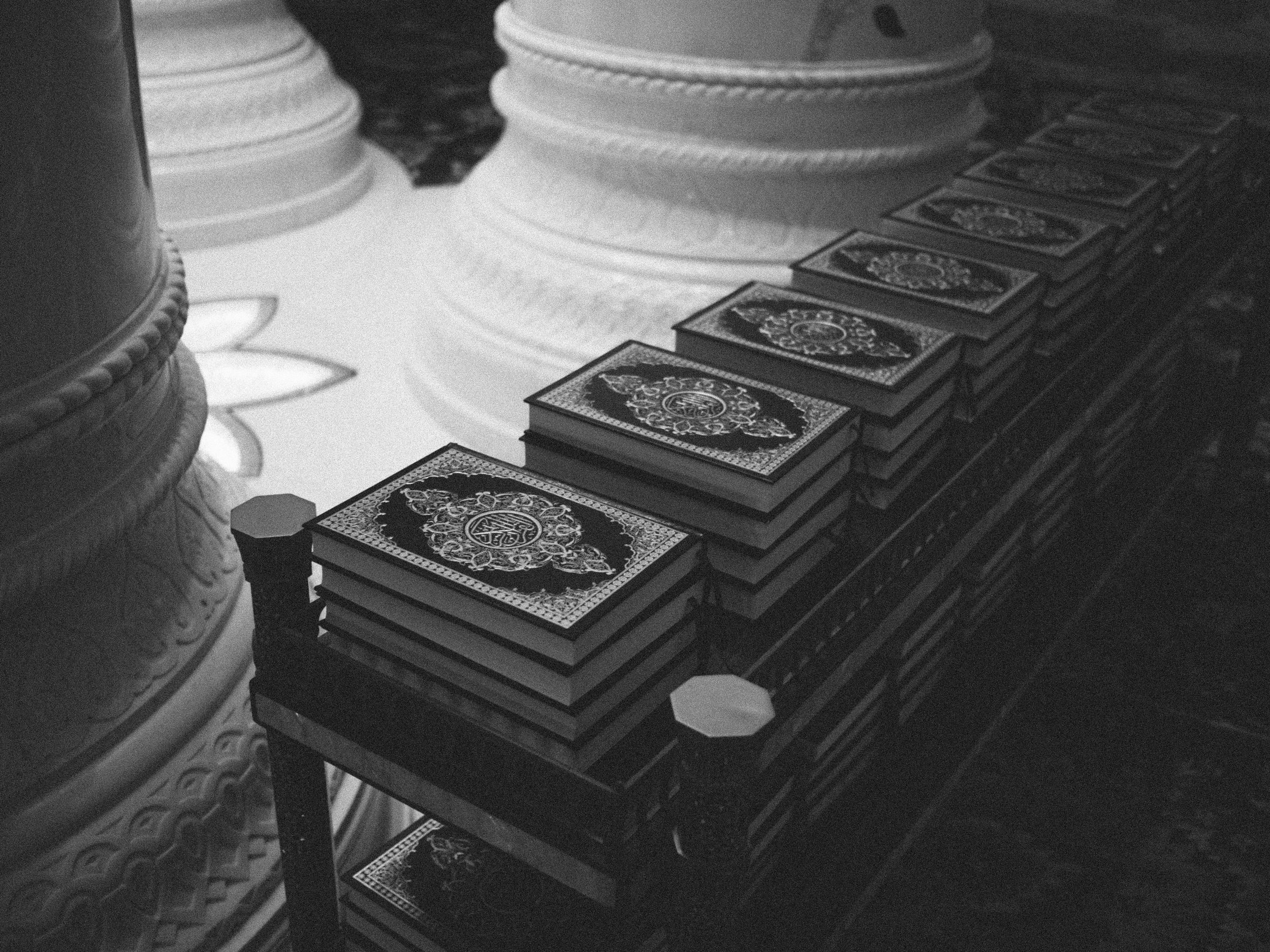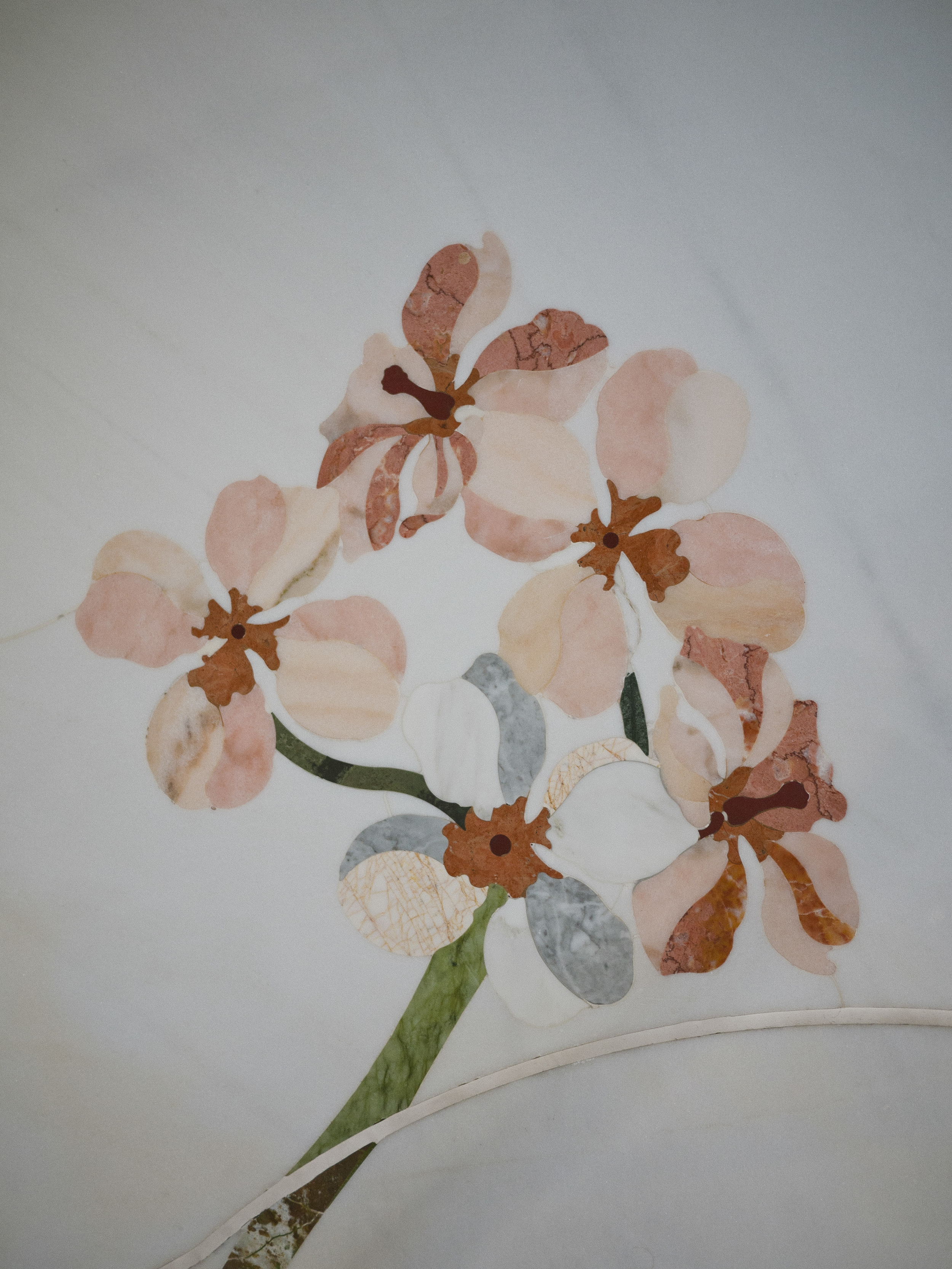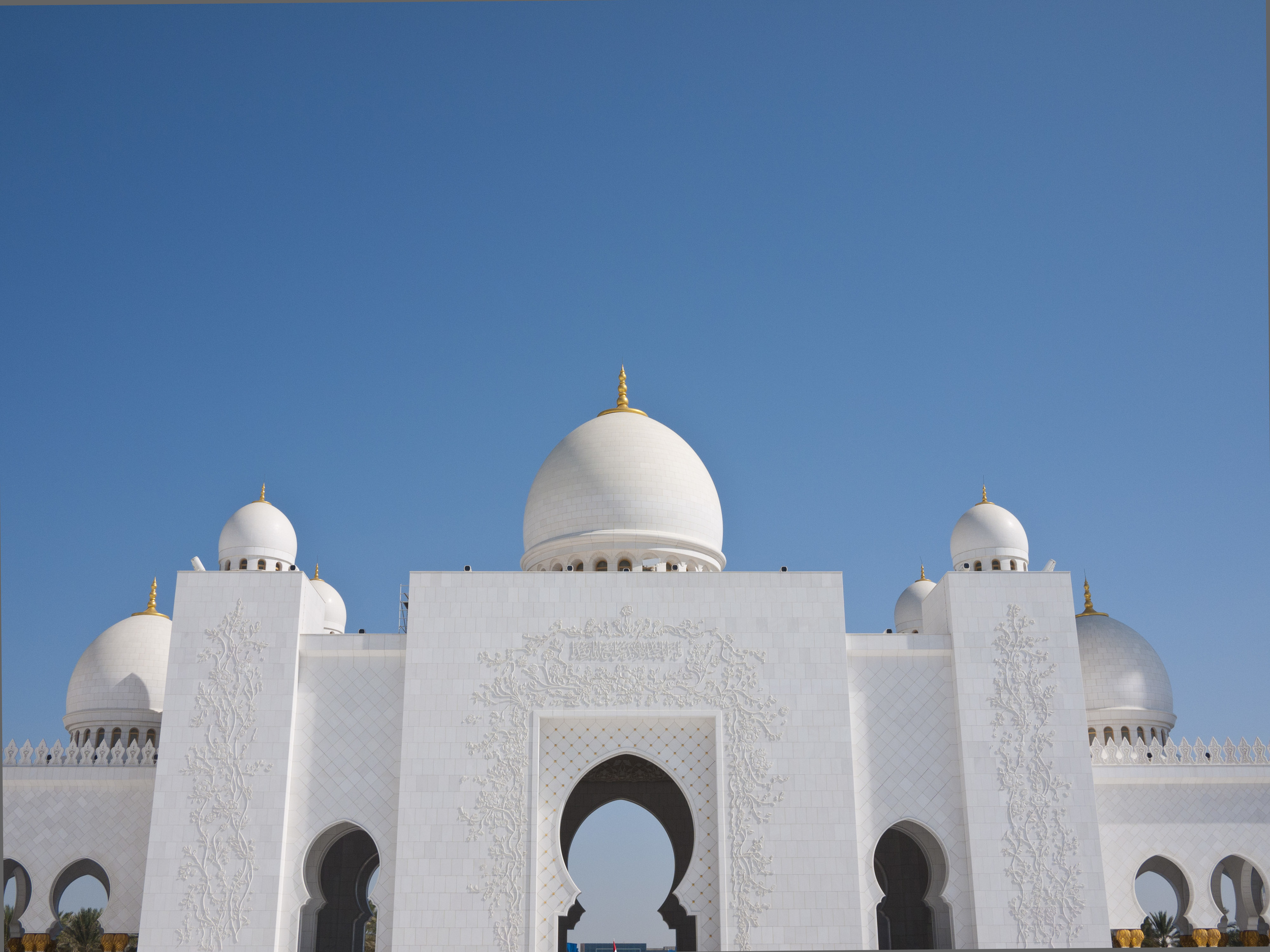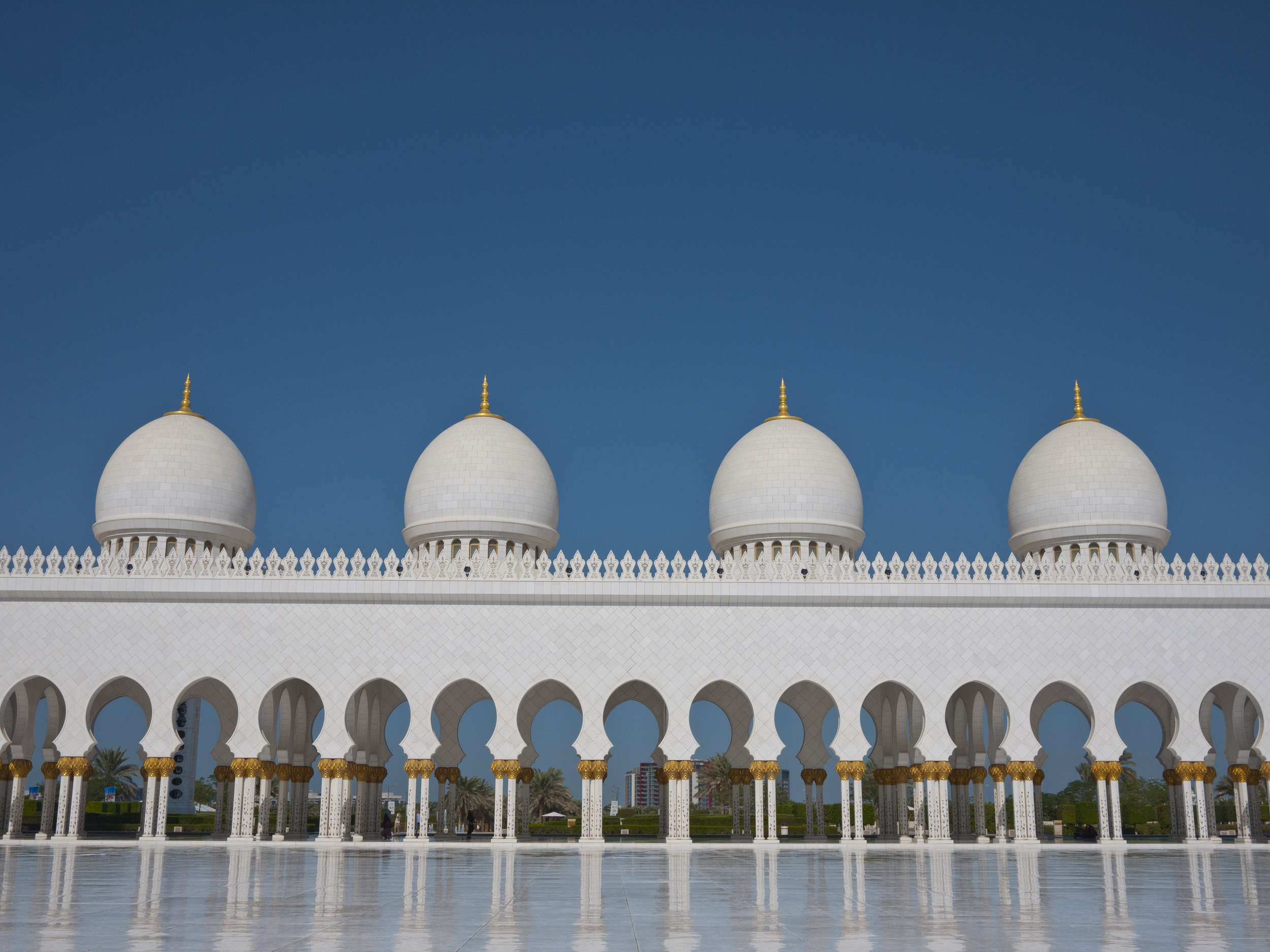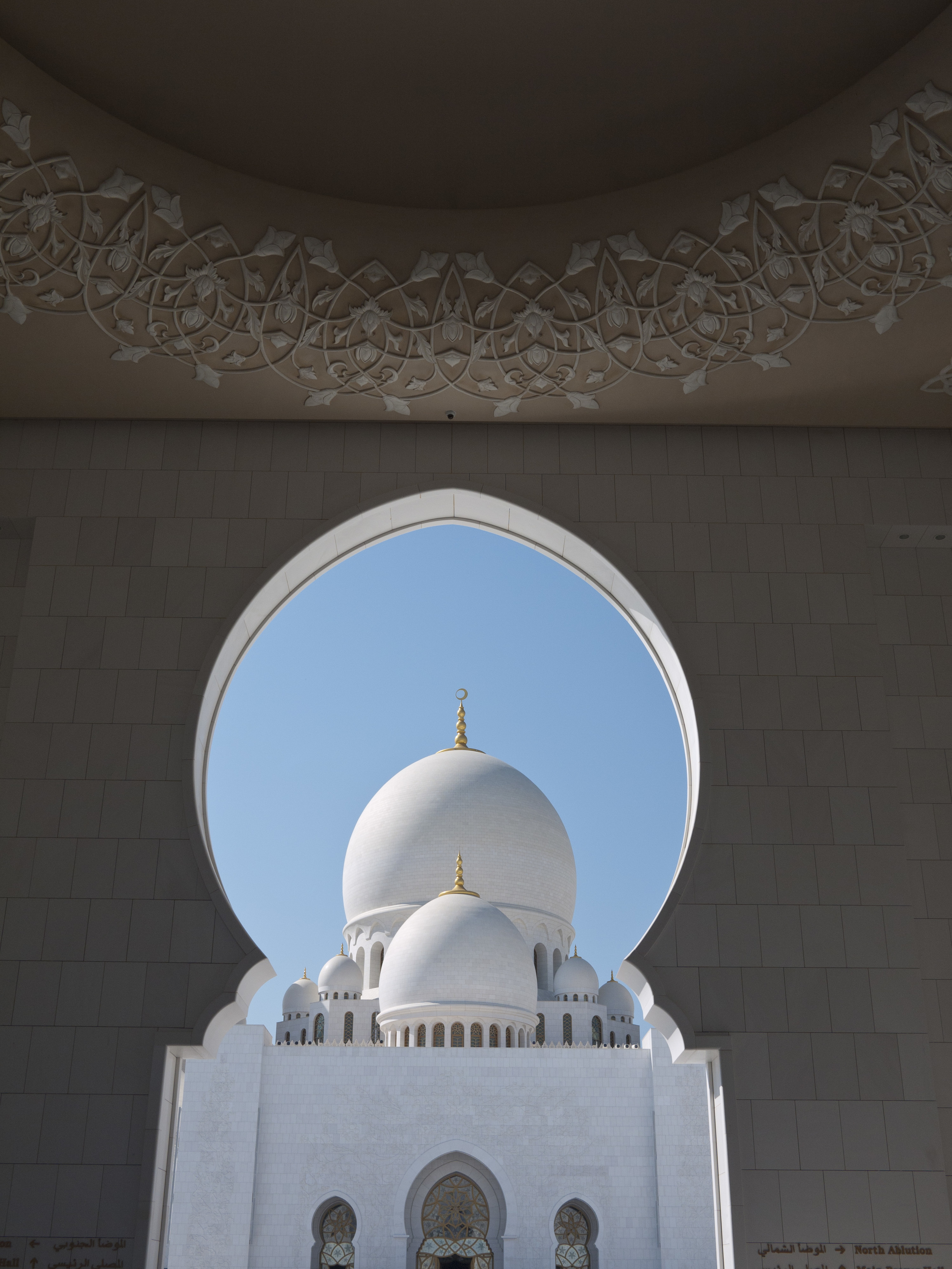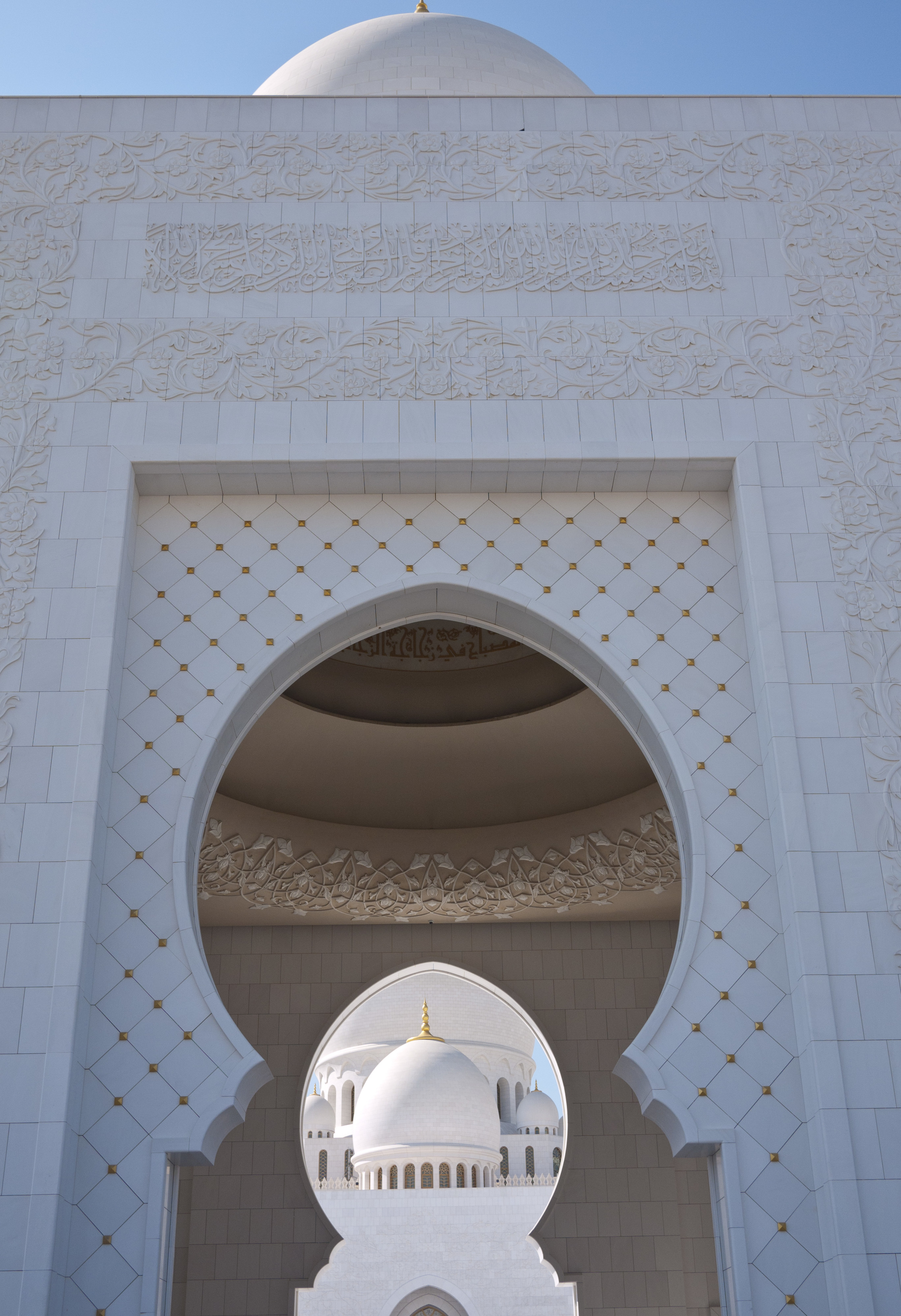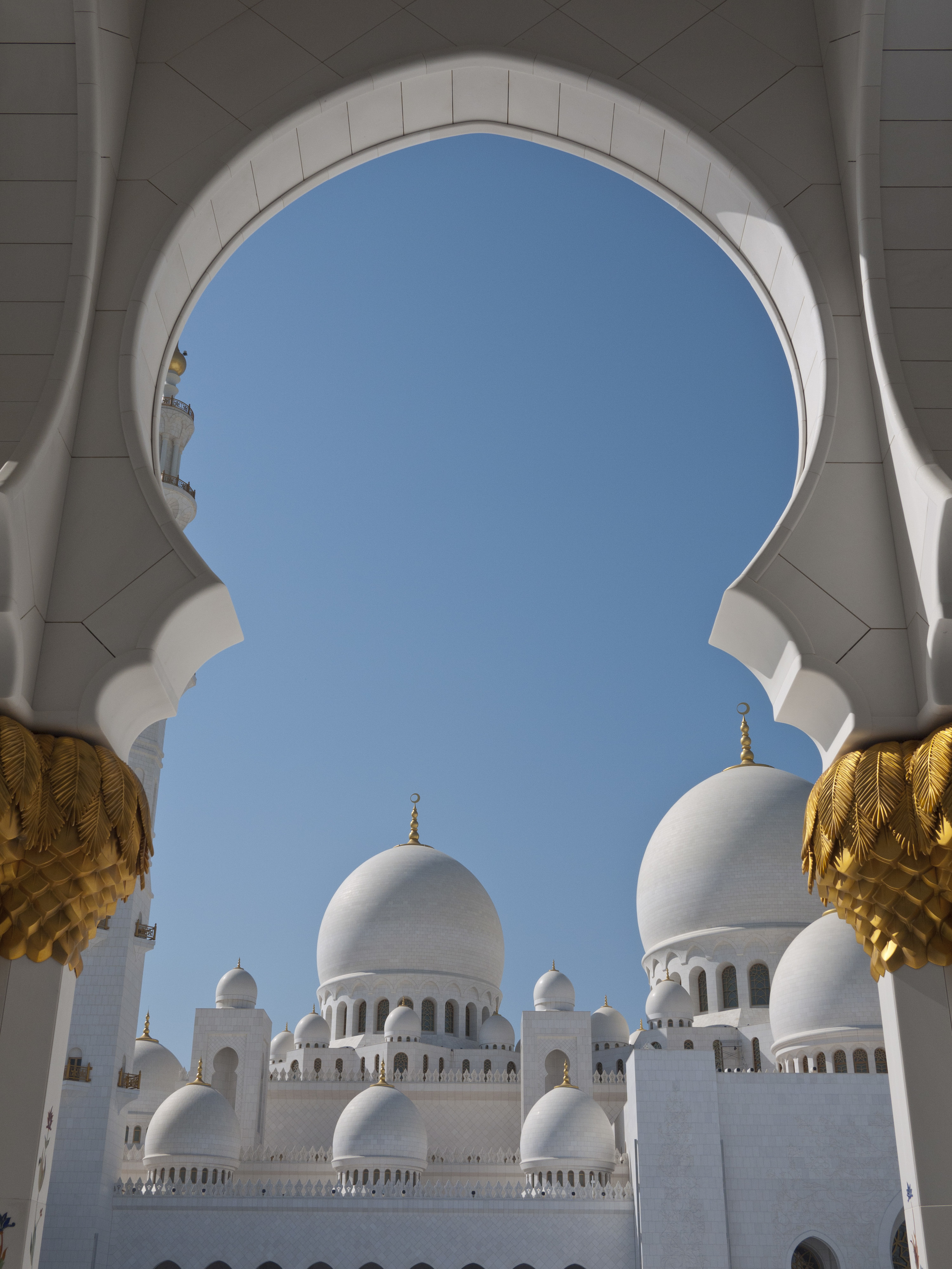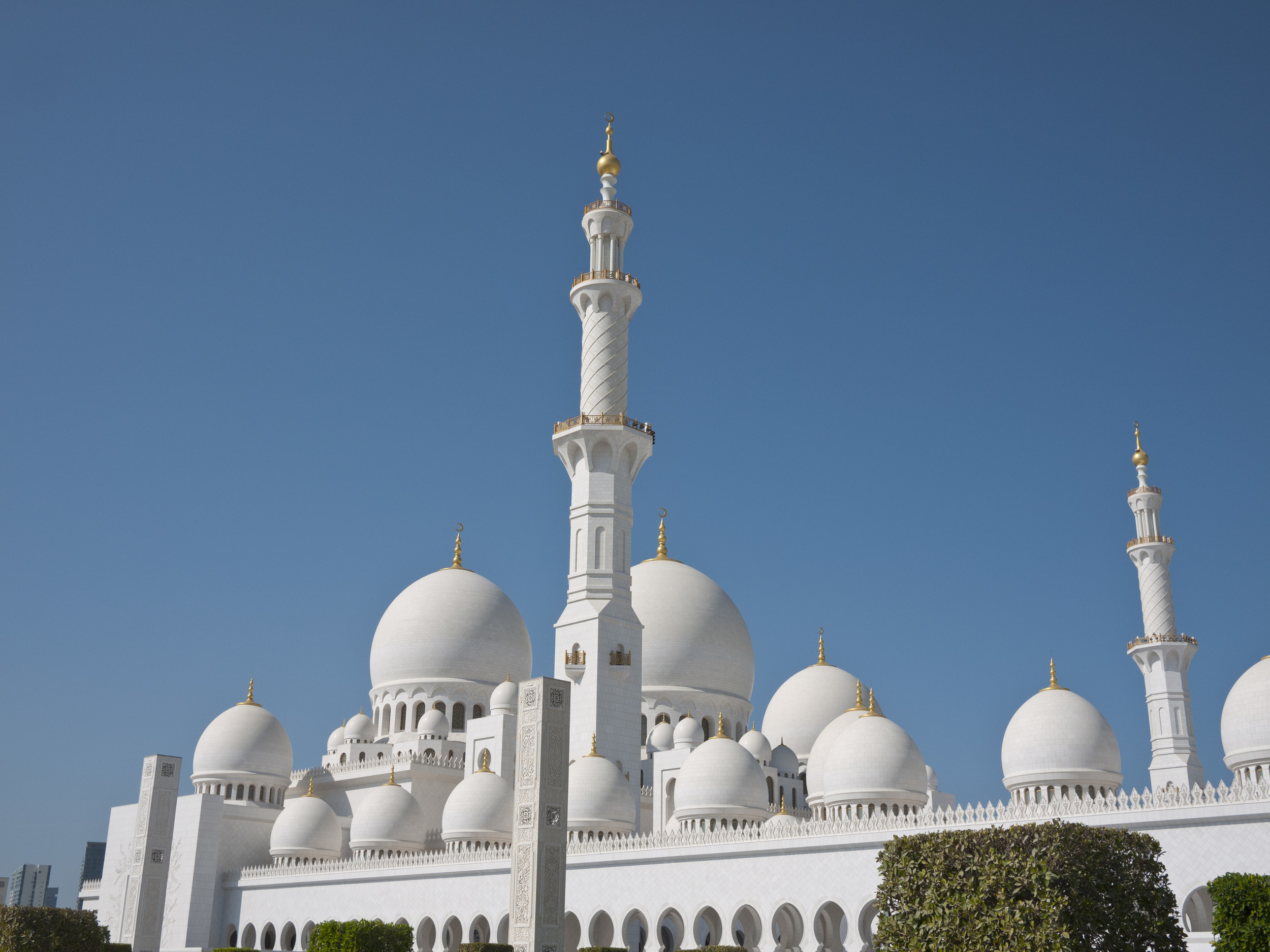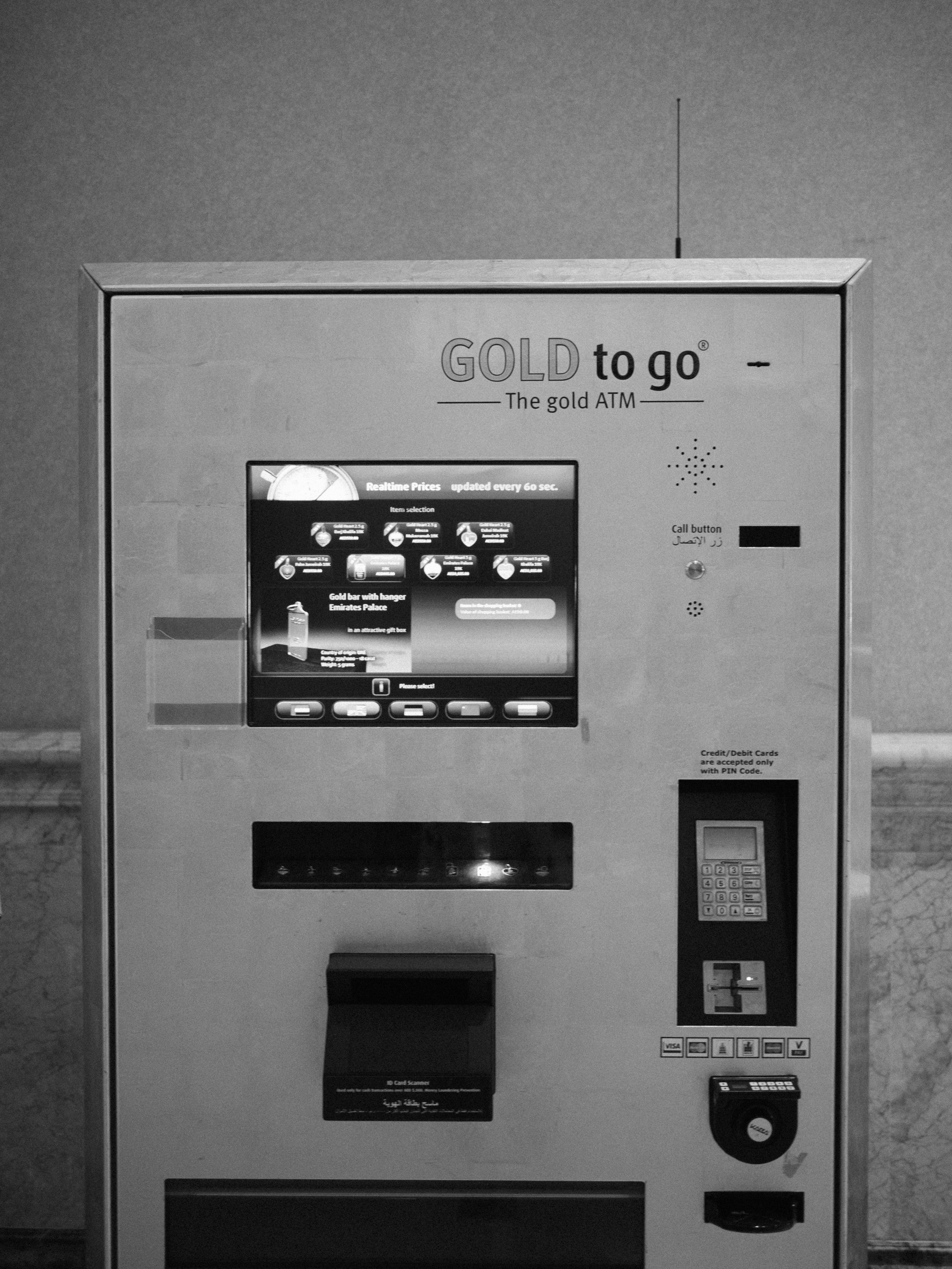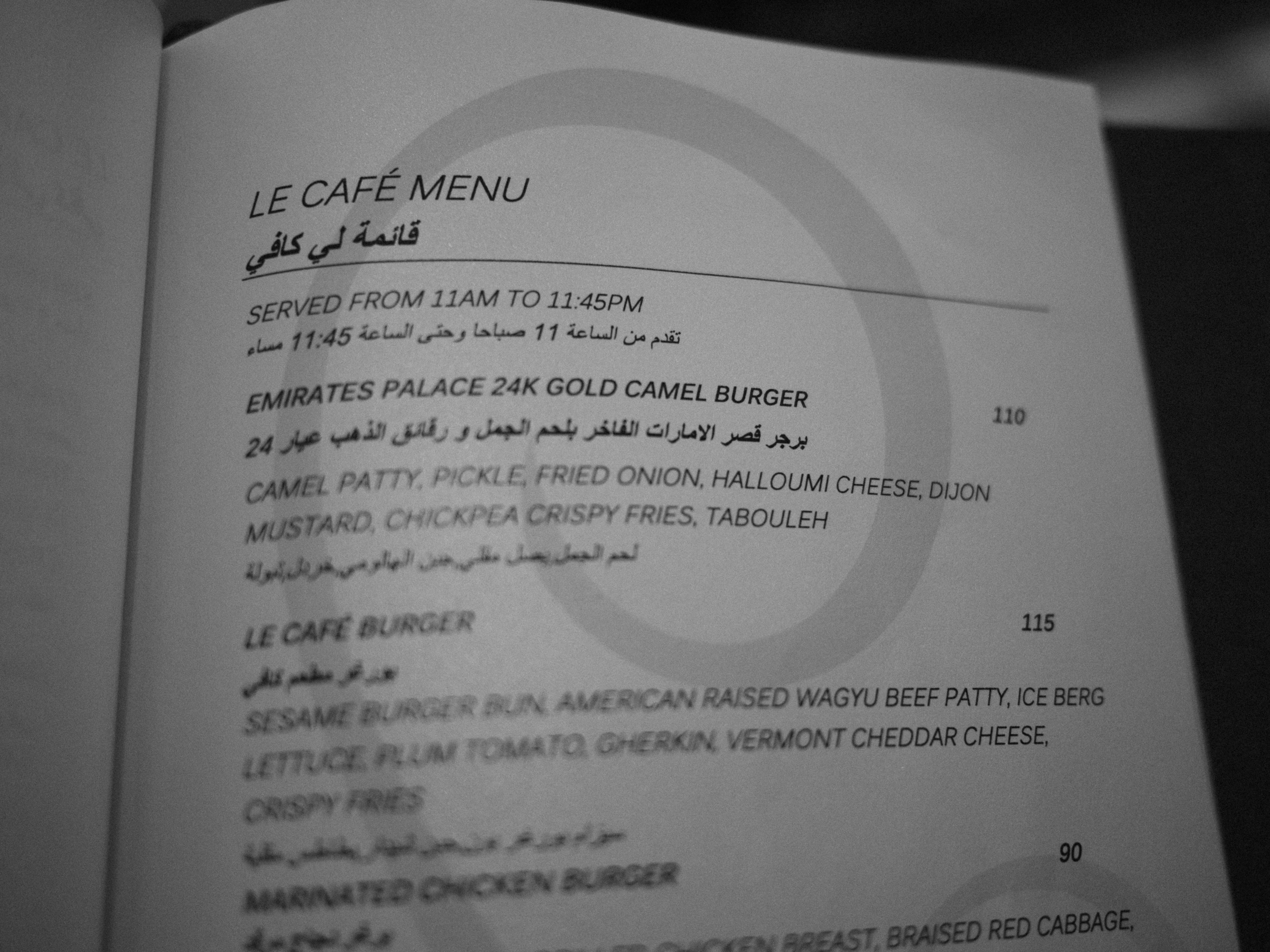 We didn't get the gold camel burger but we did try sweet potato fries with gold flakes on top :)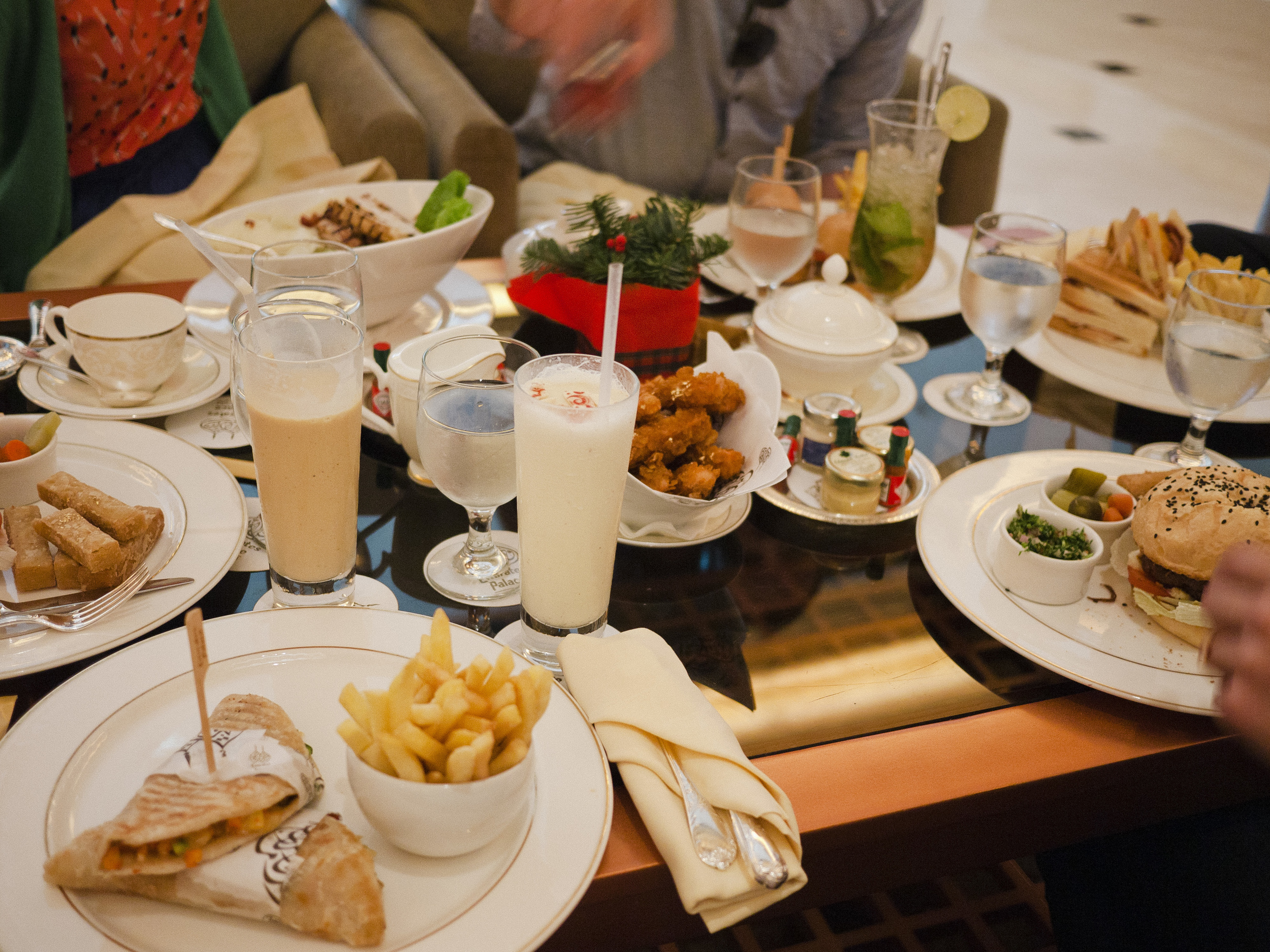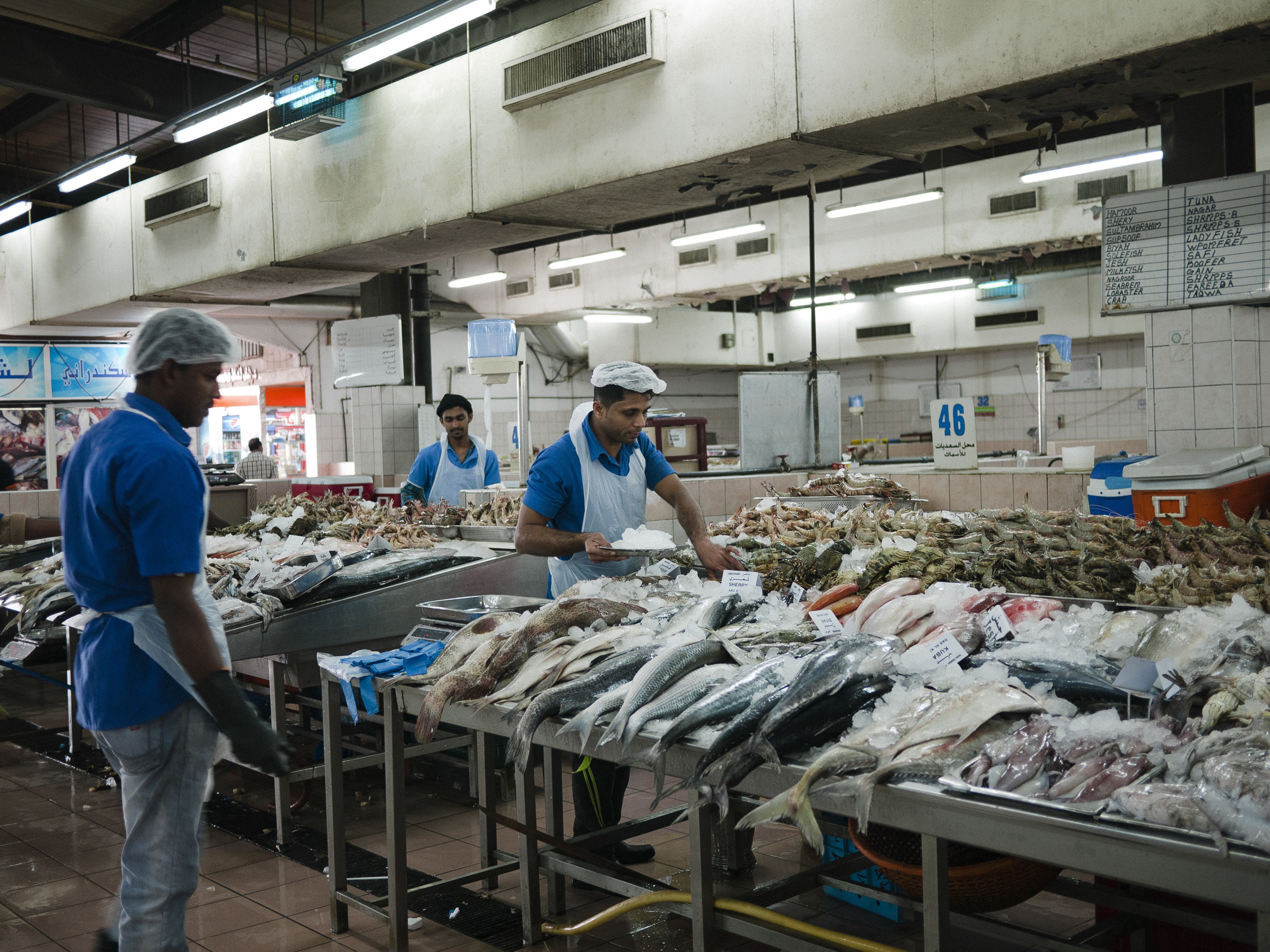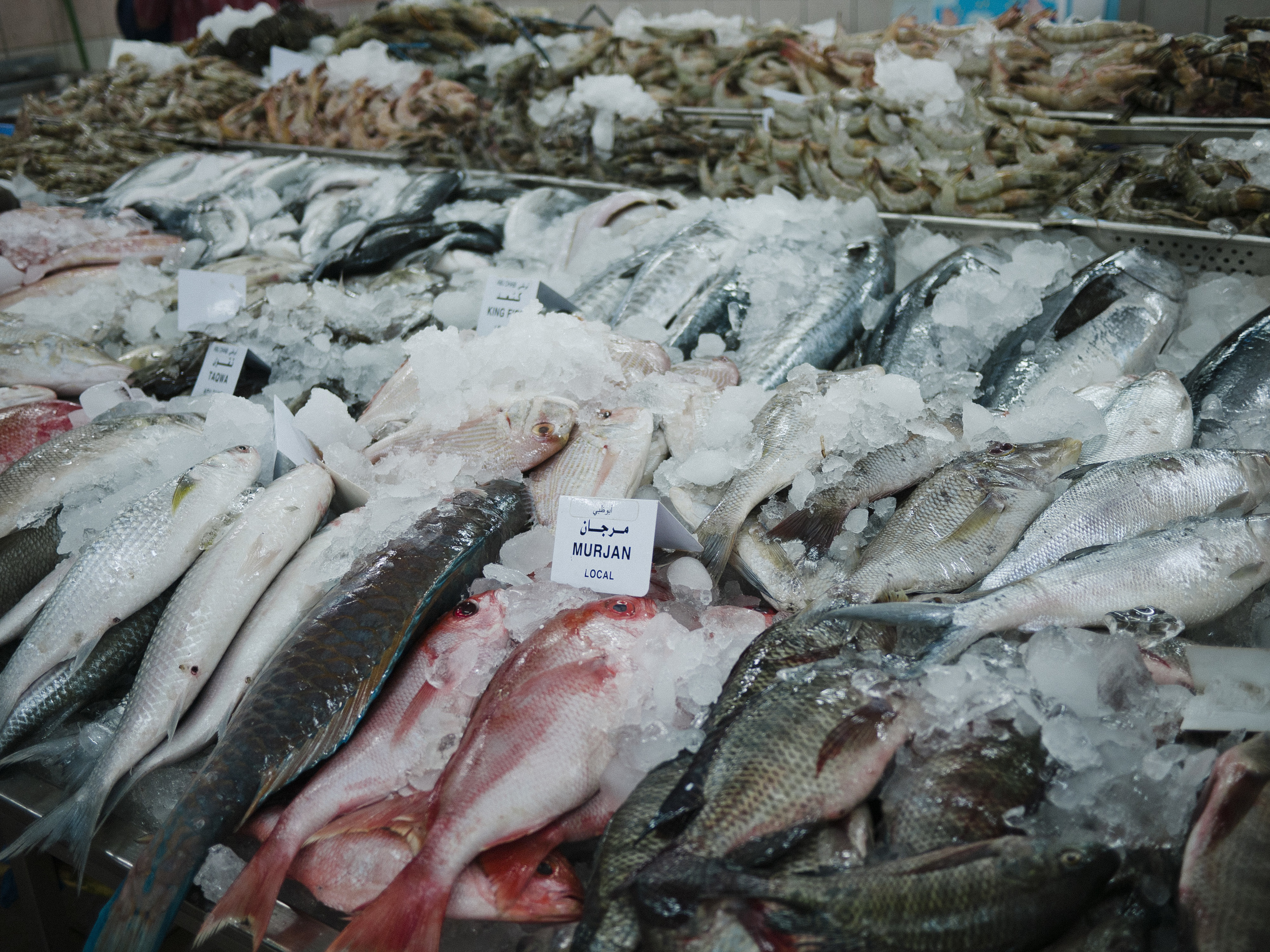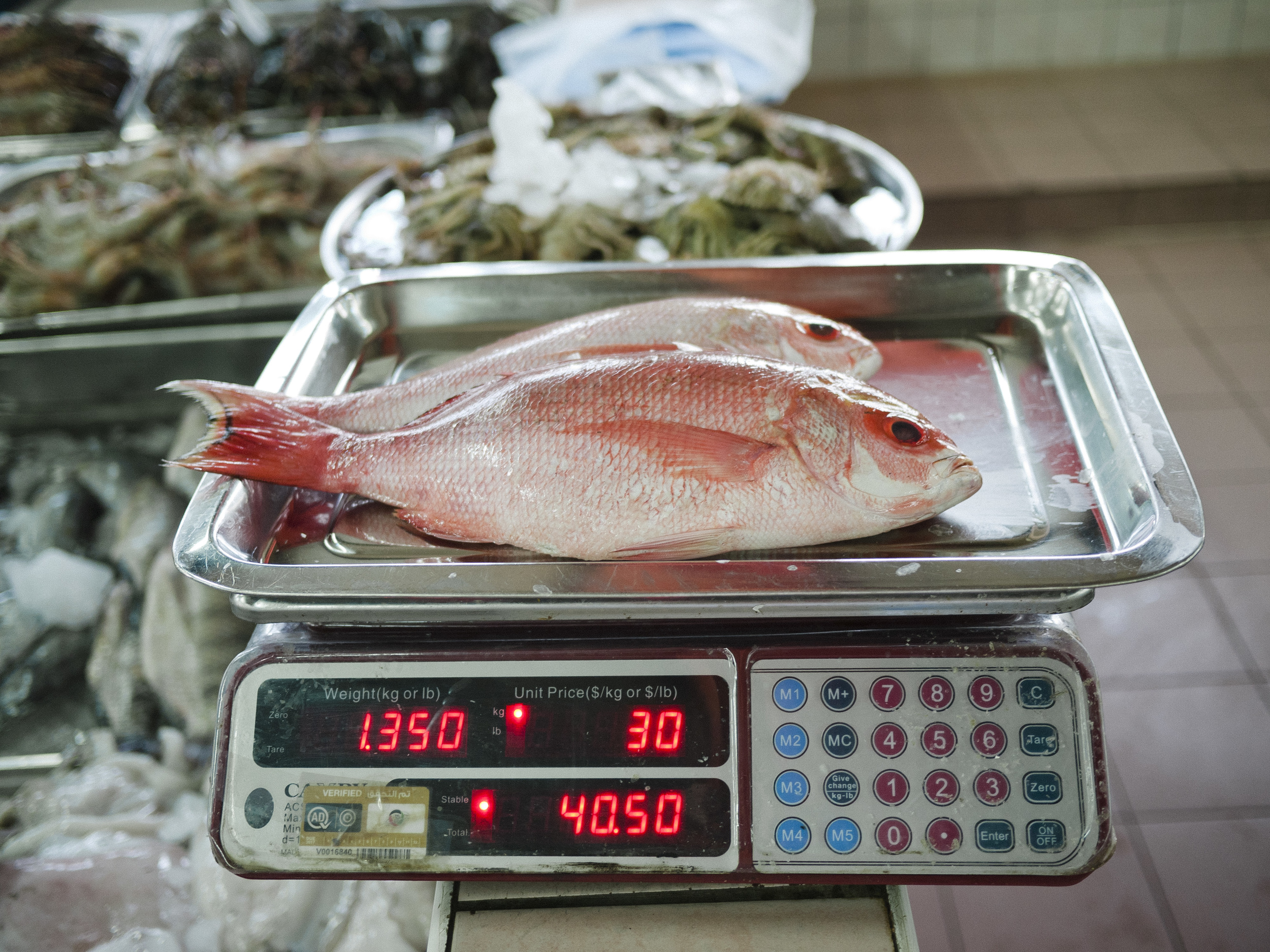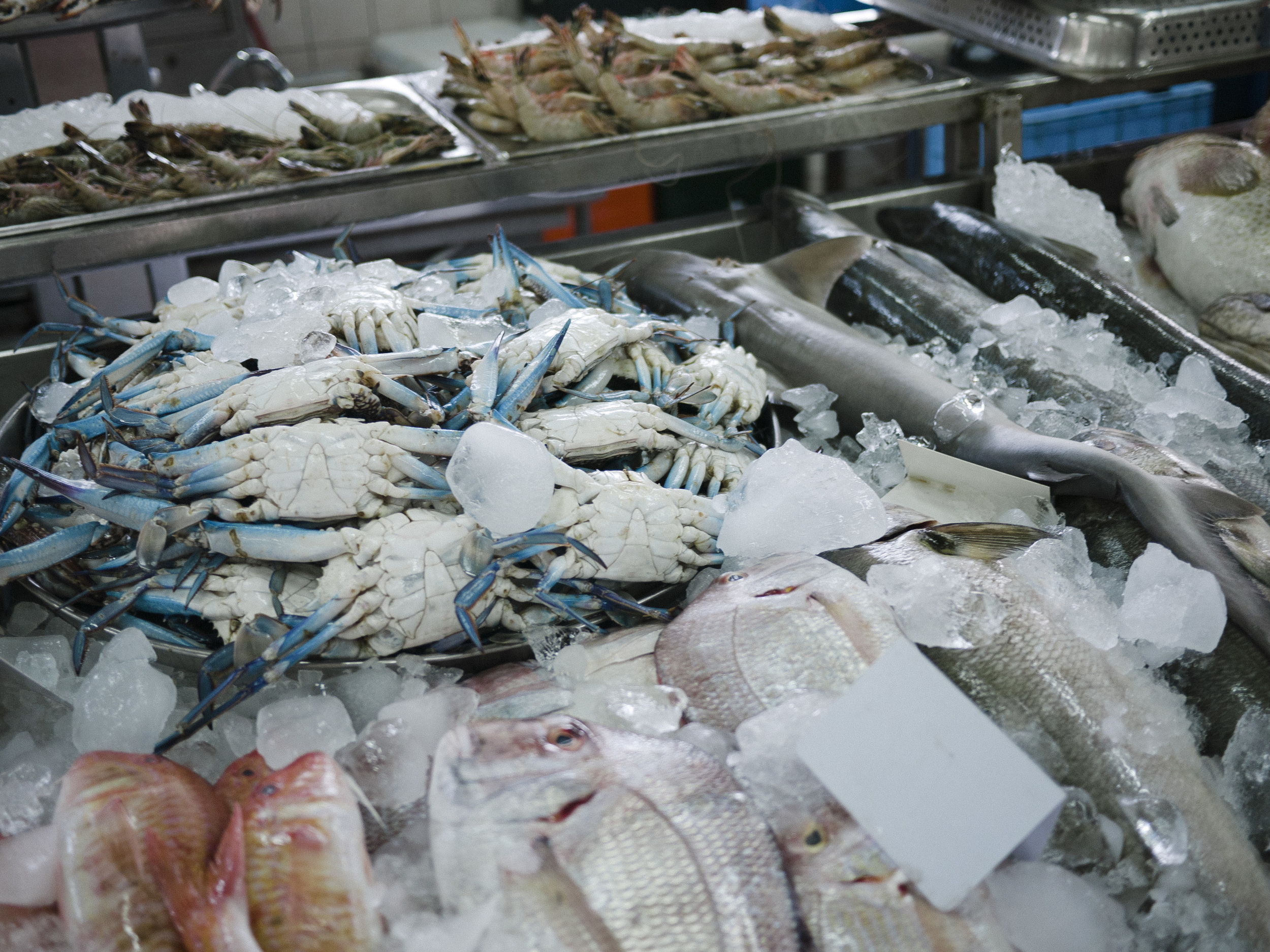 Coconut time! Got to hydrate yourself when it's hot out!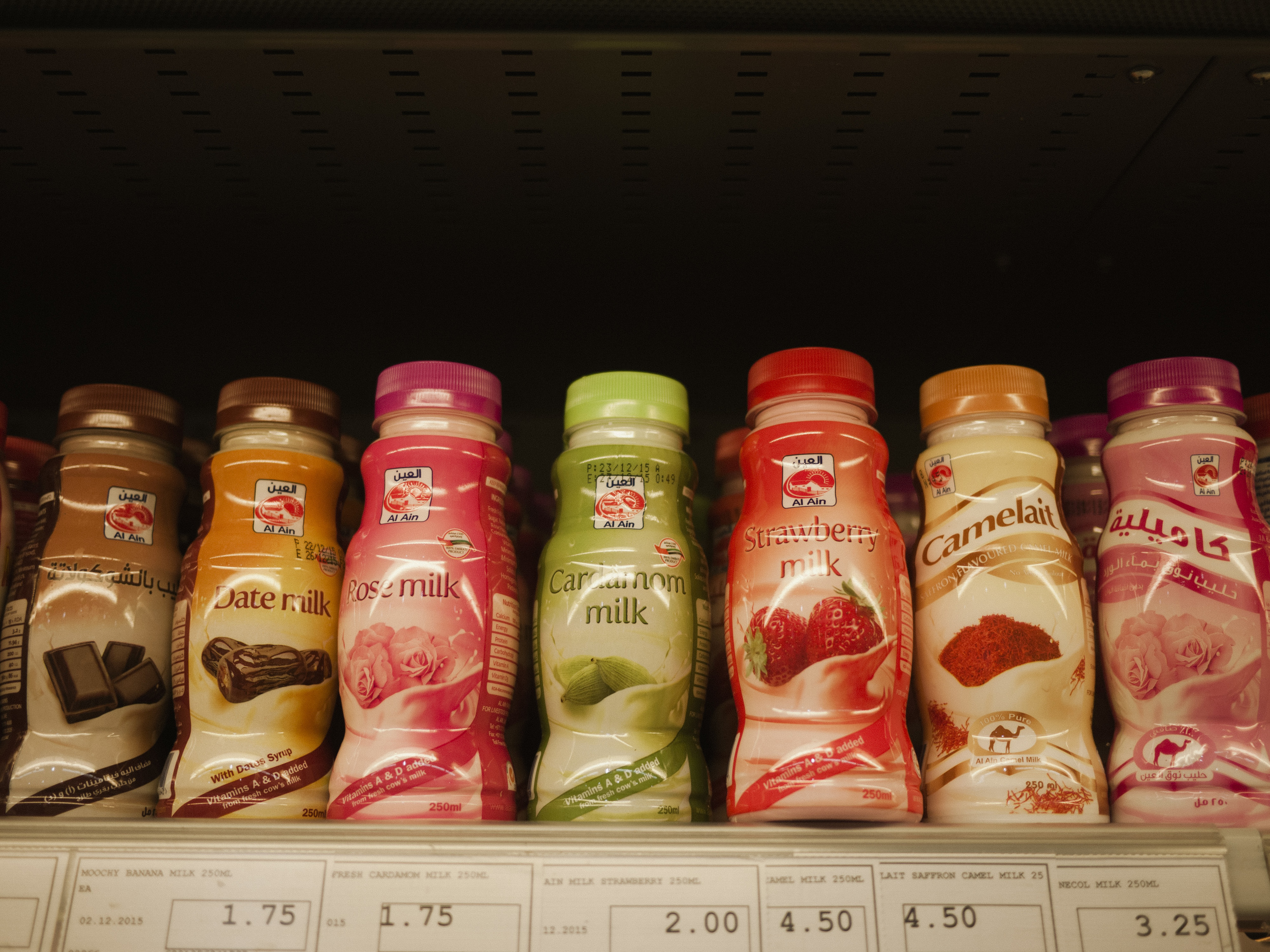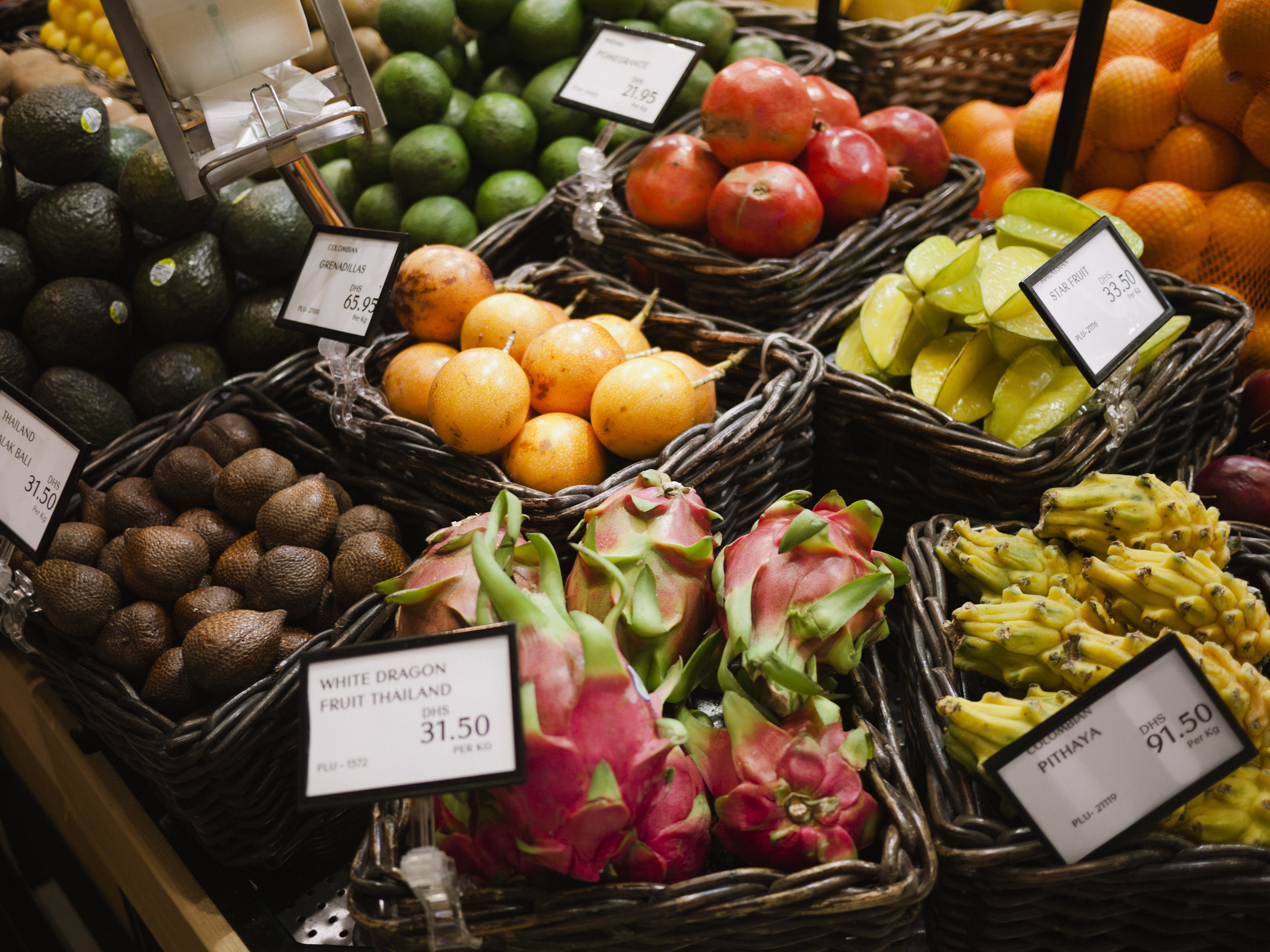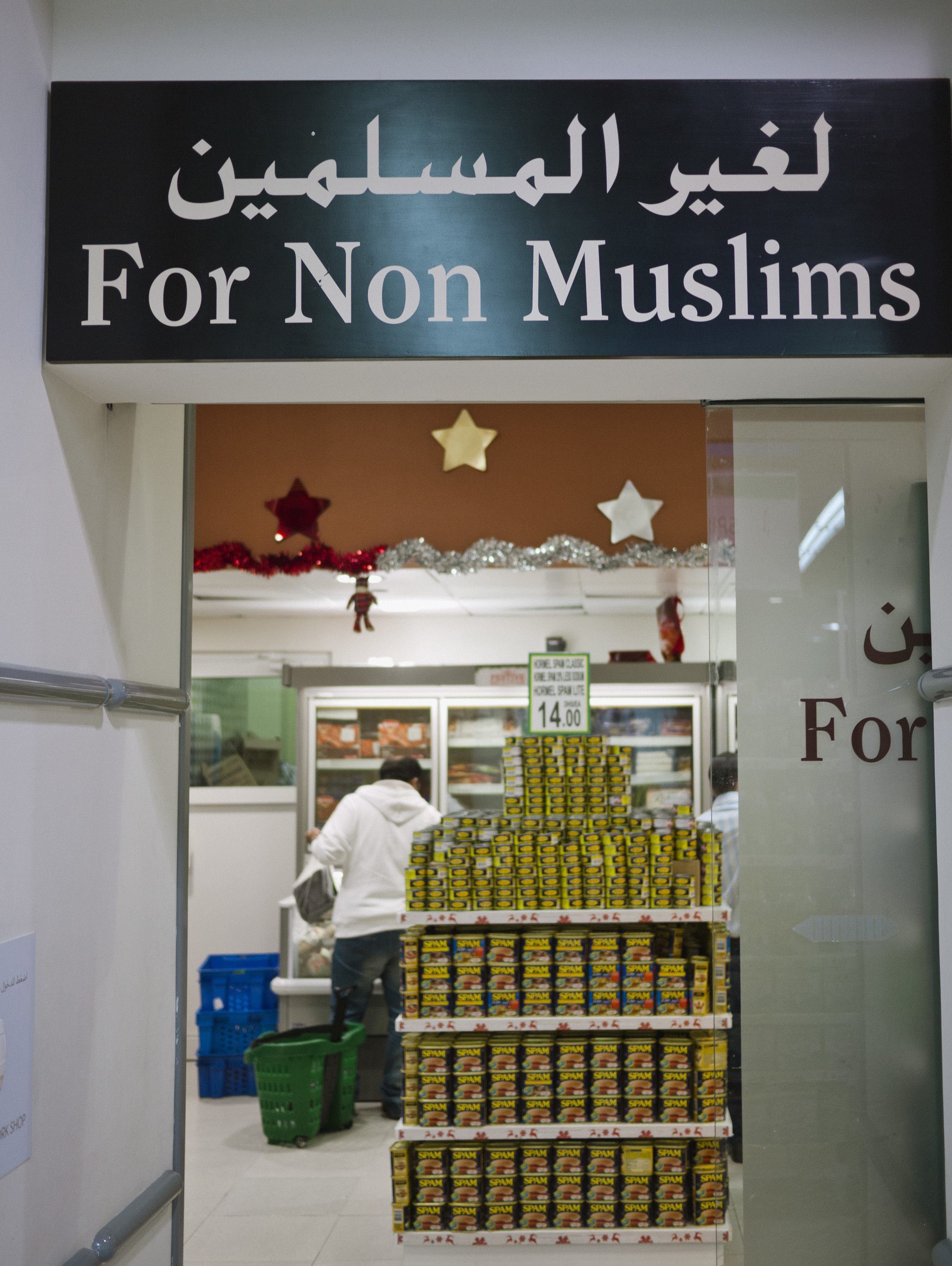 Spam world! Where all the pork products are hidden!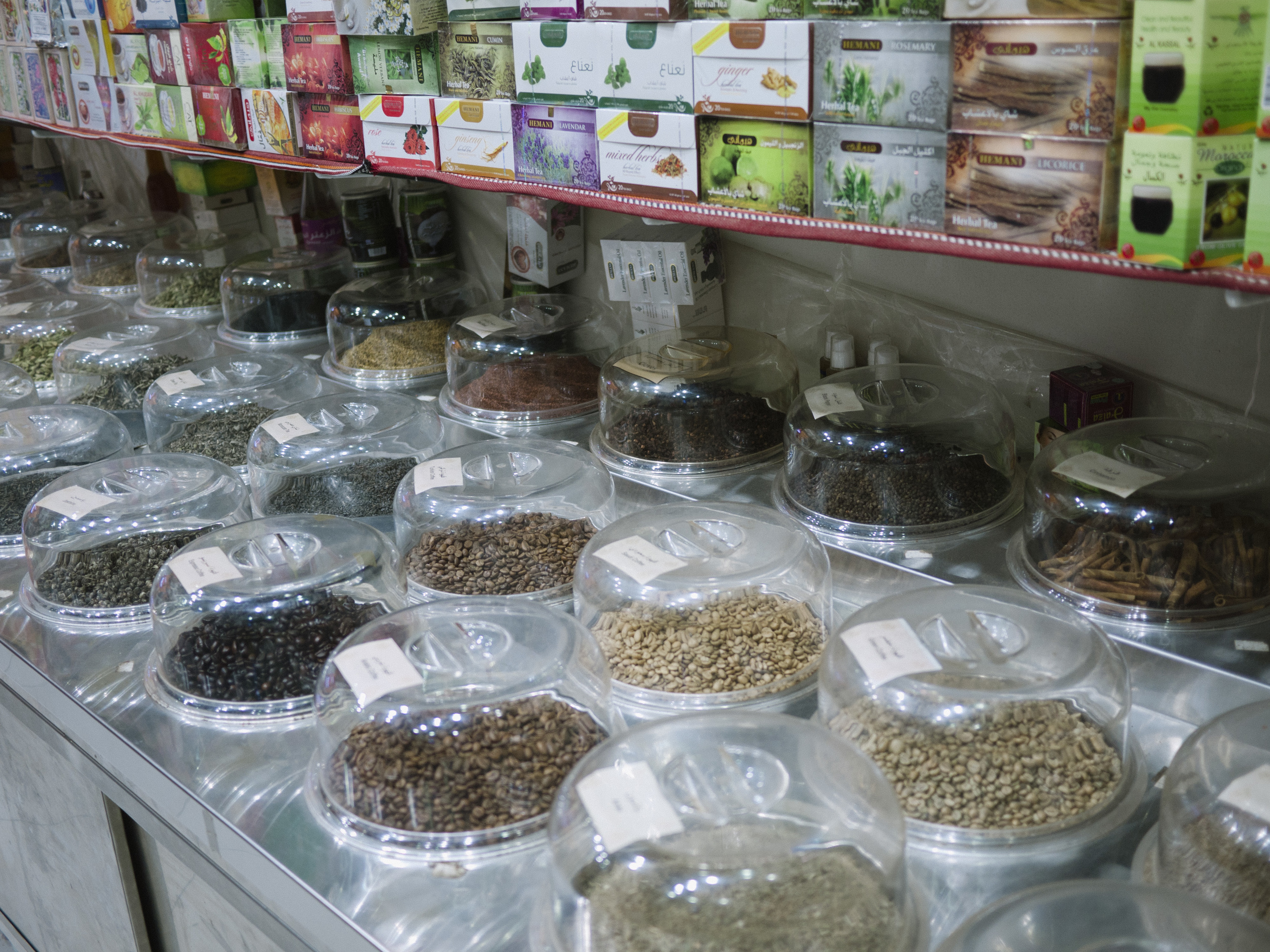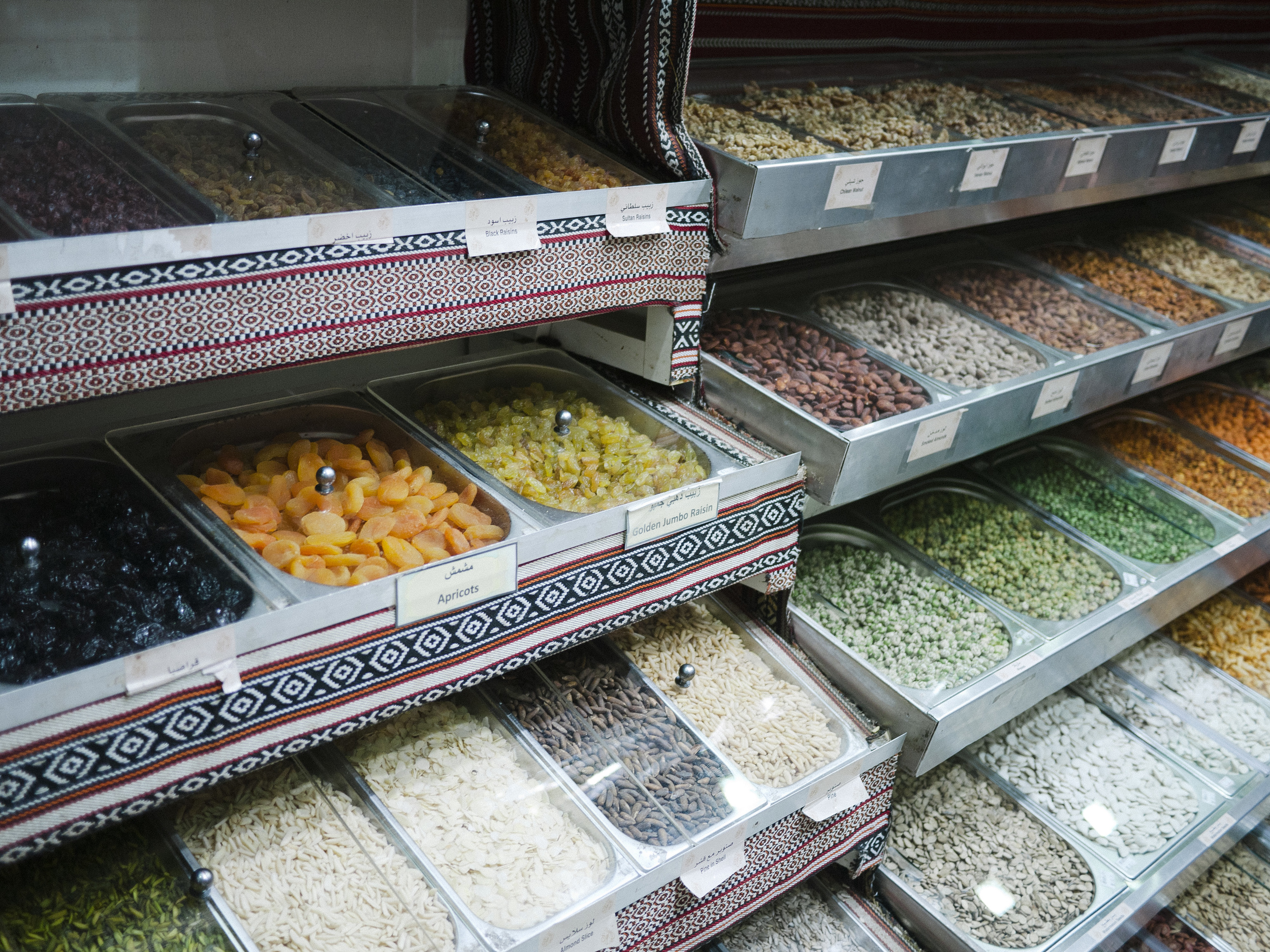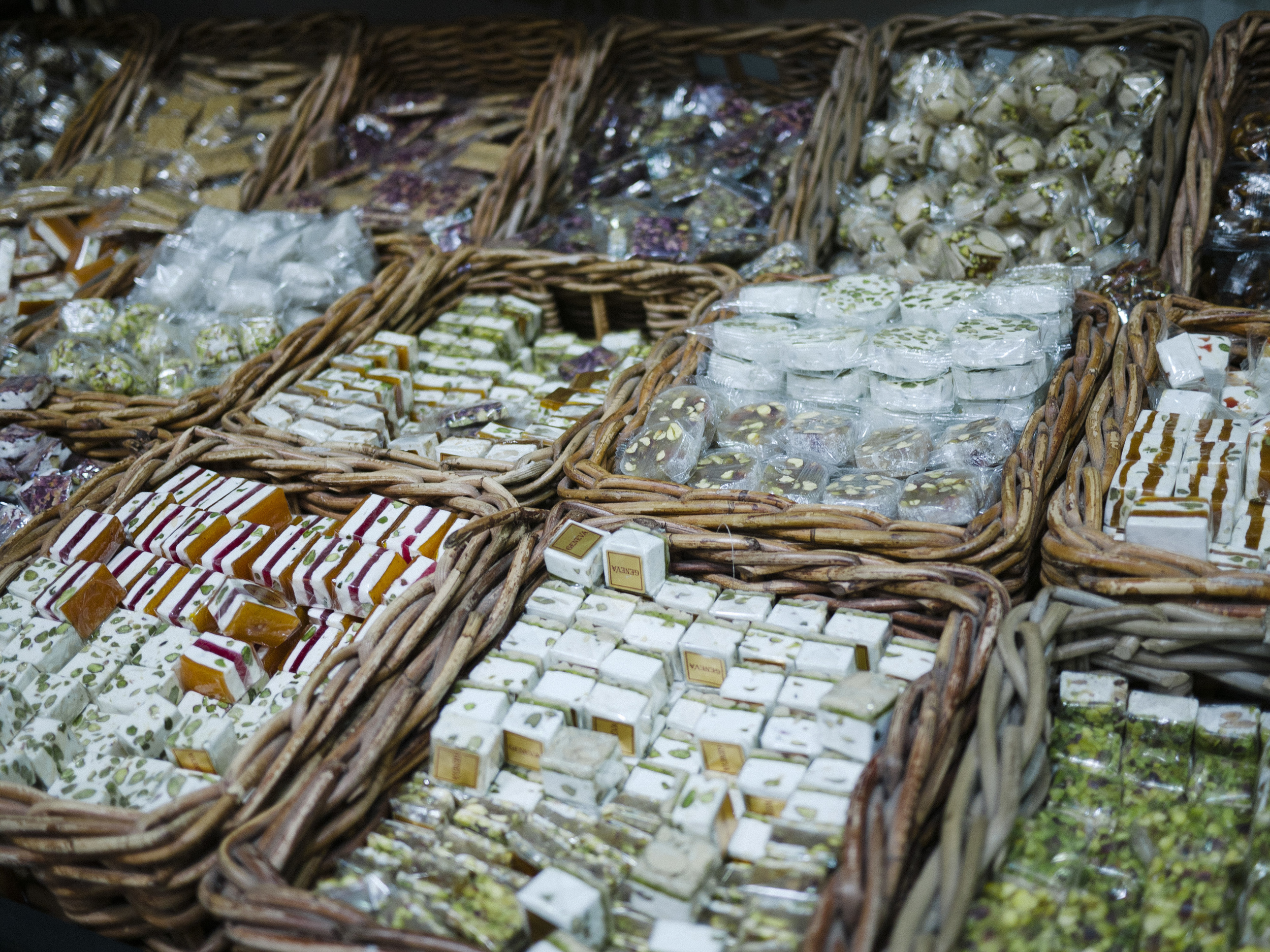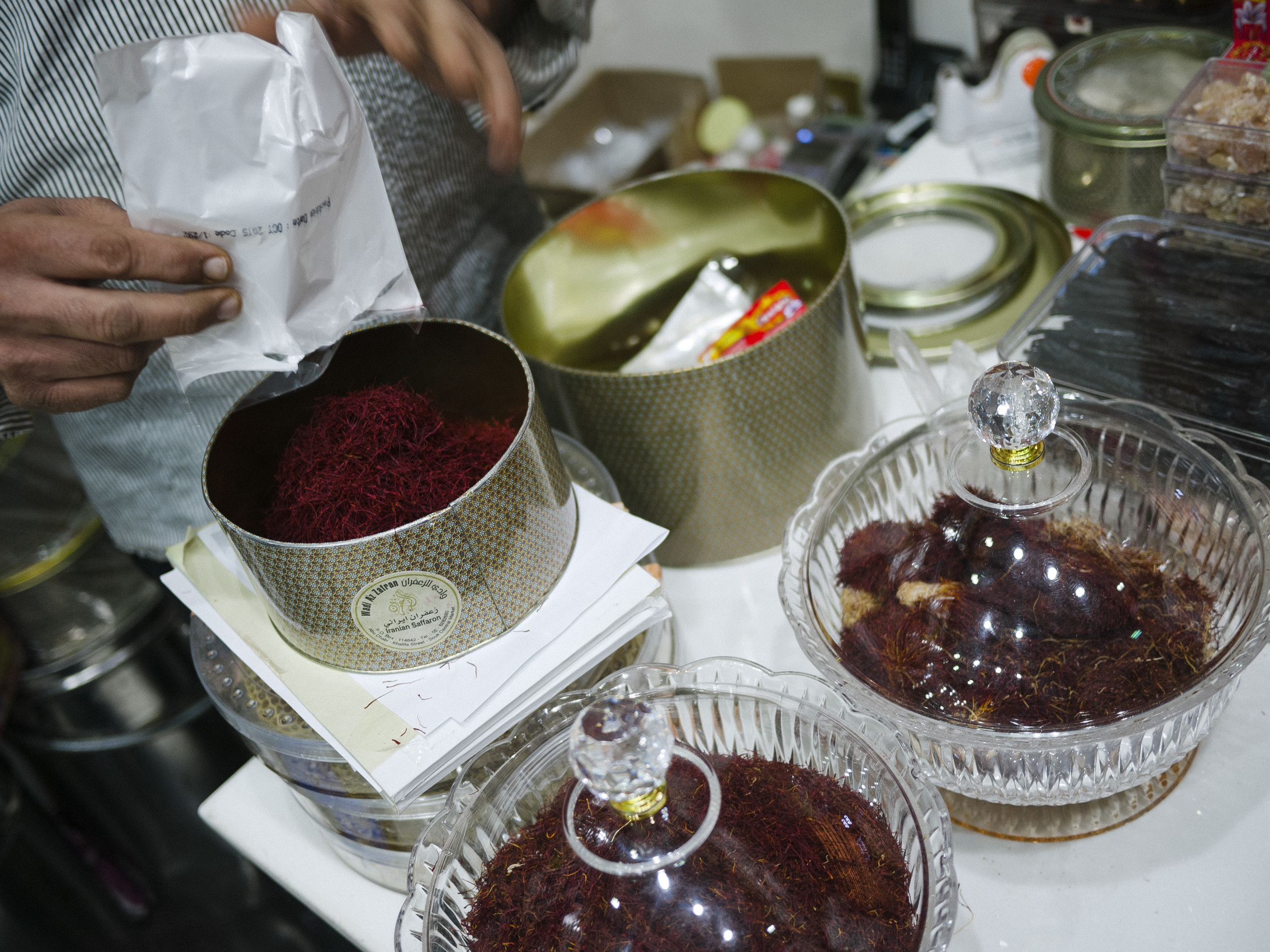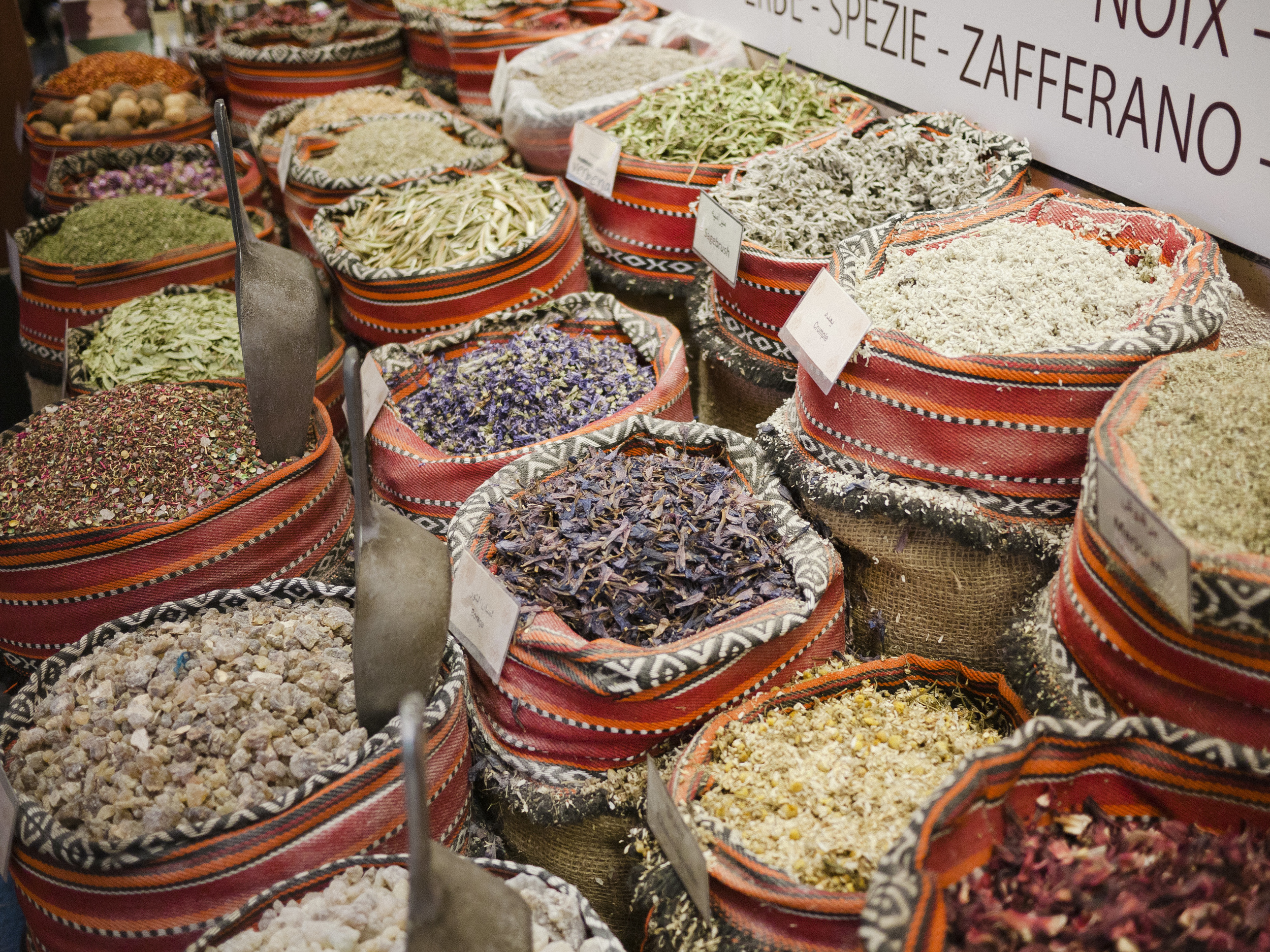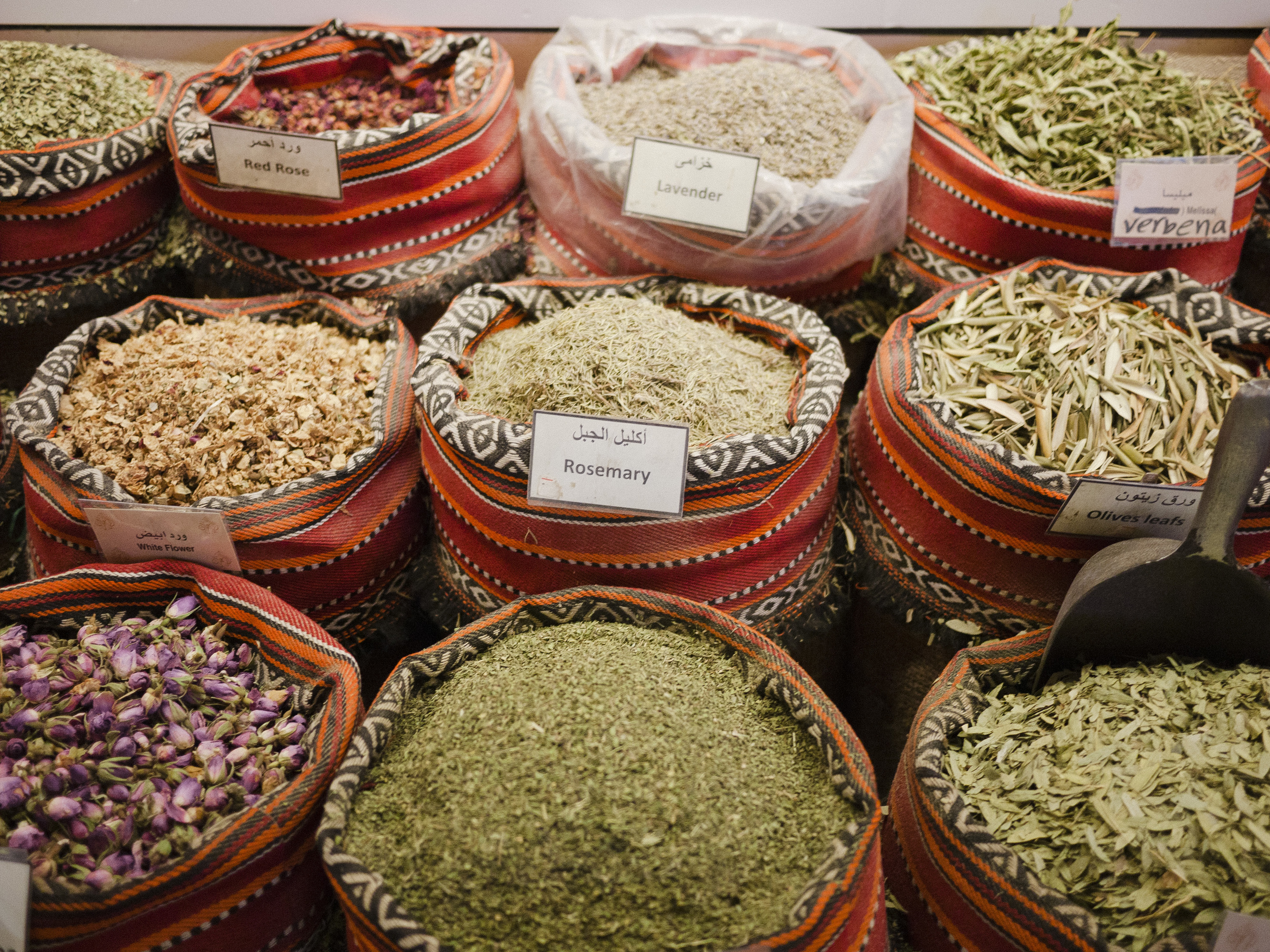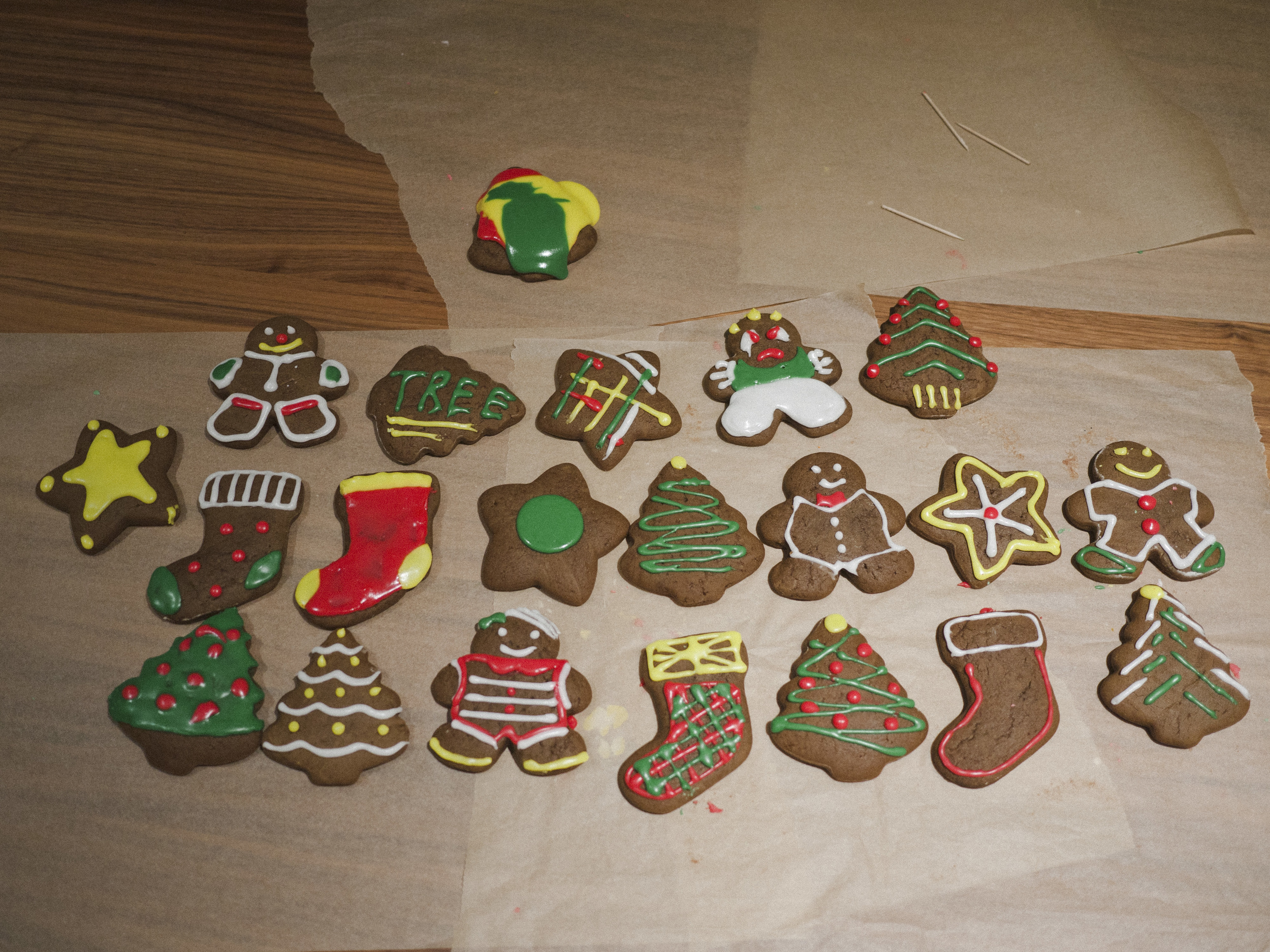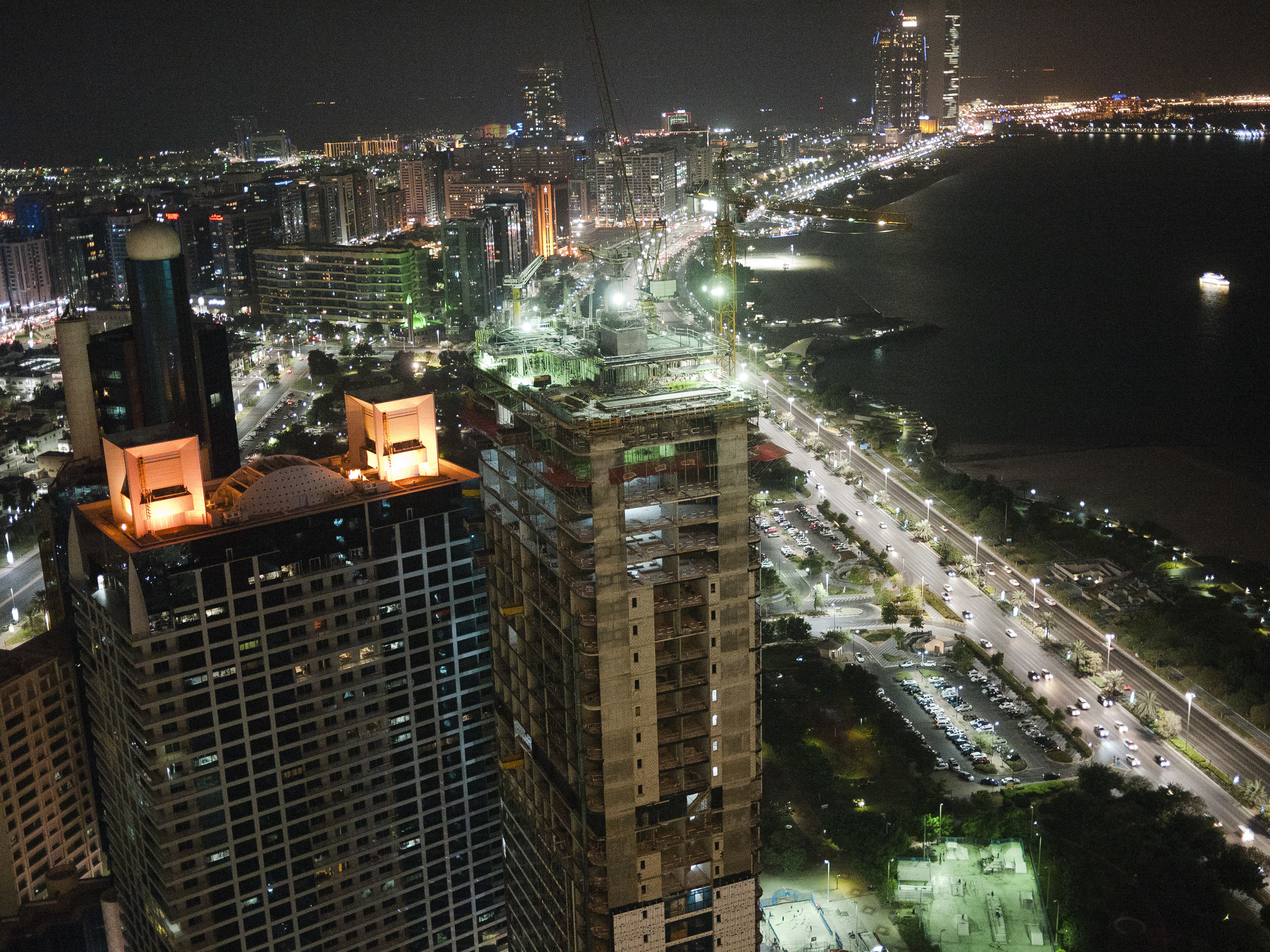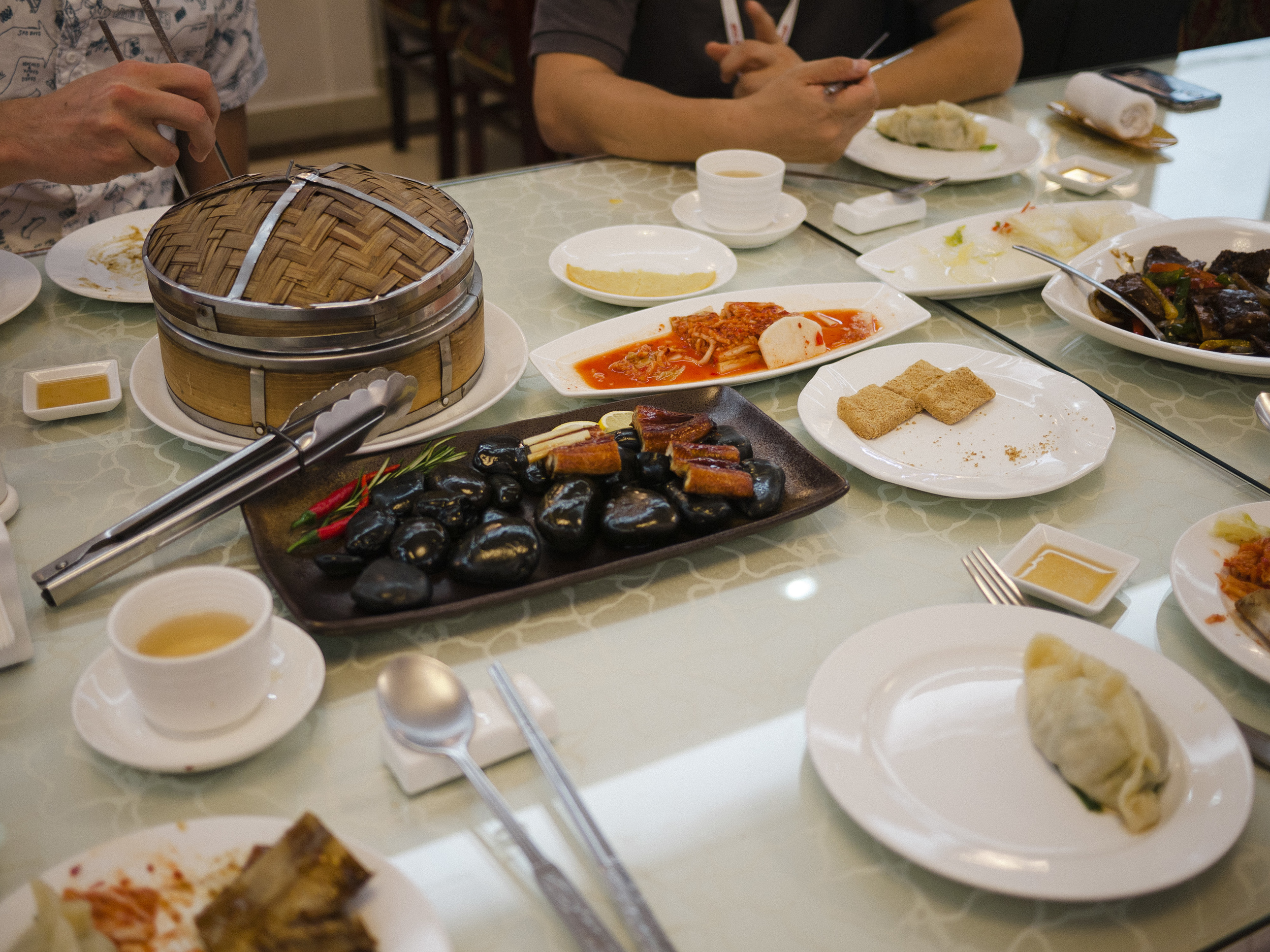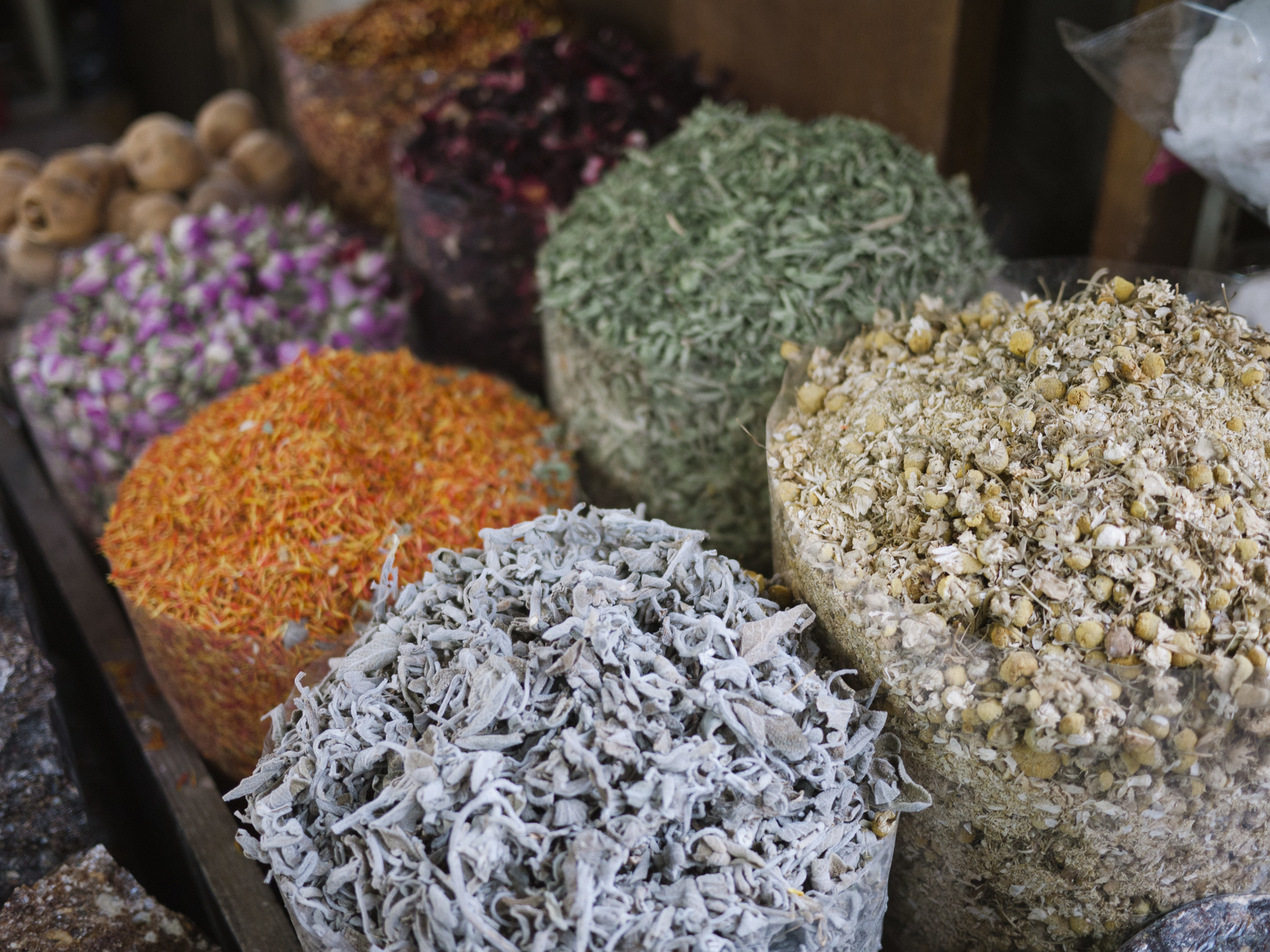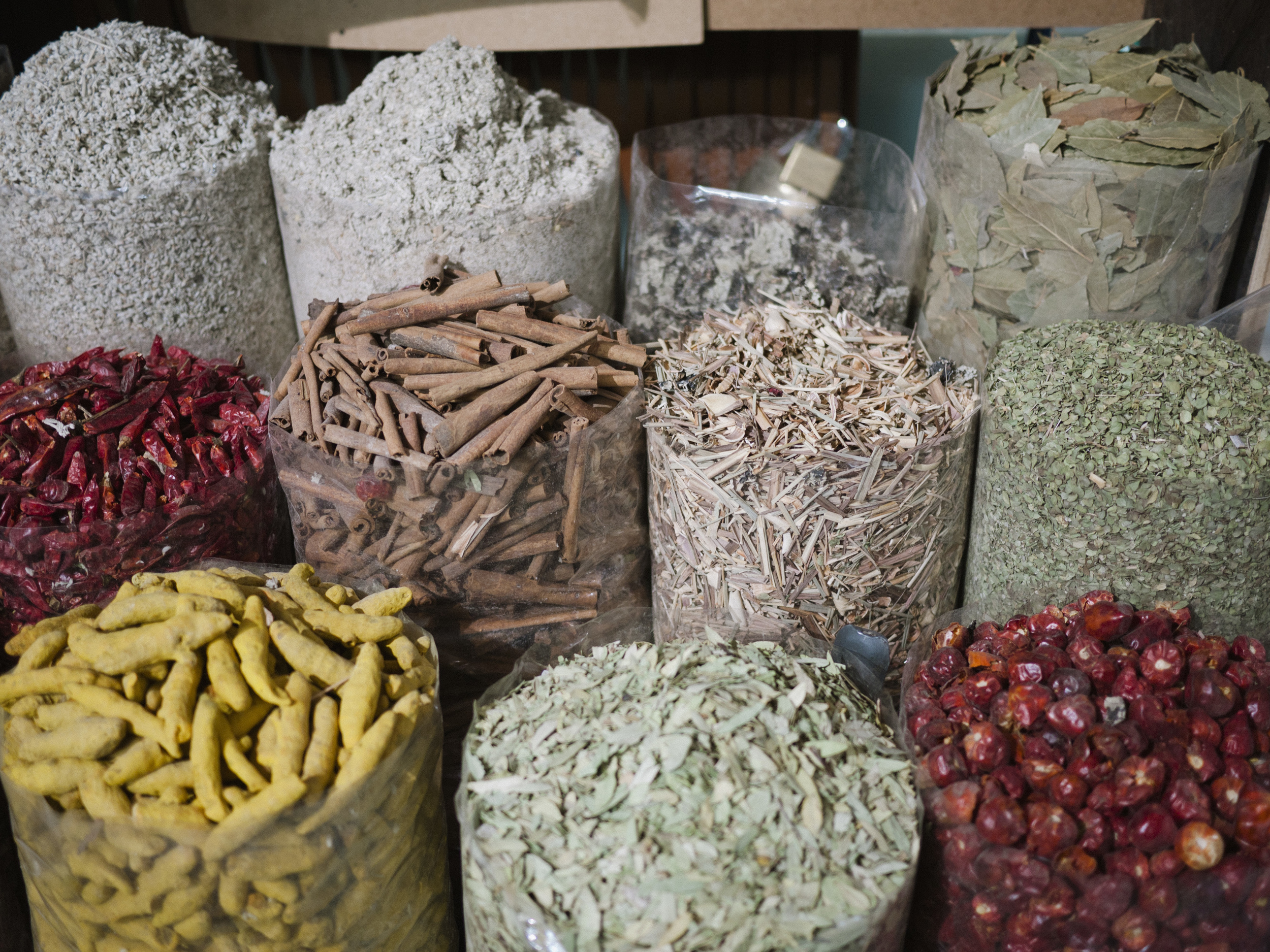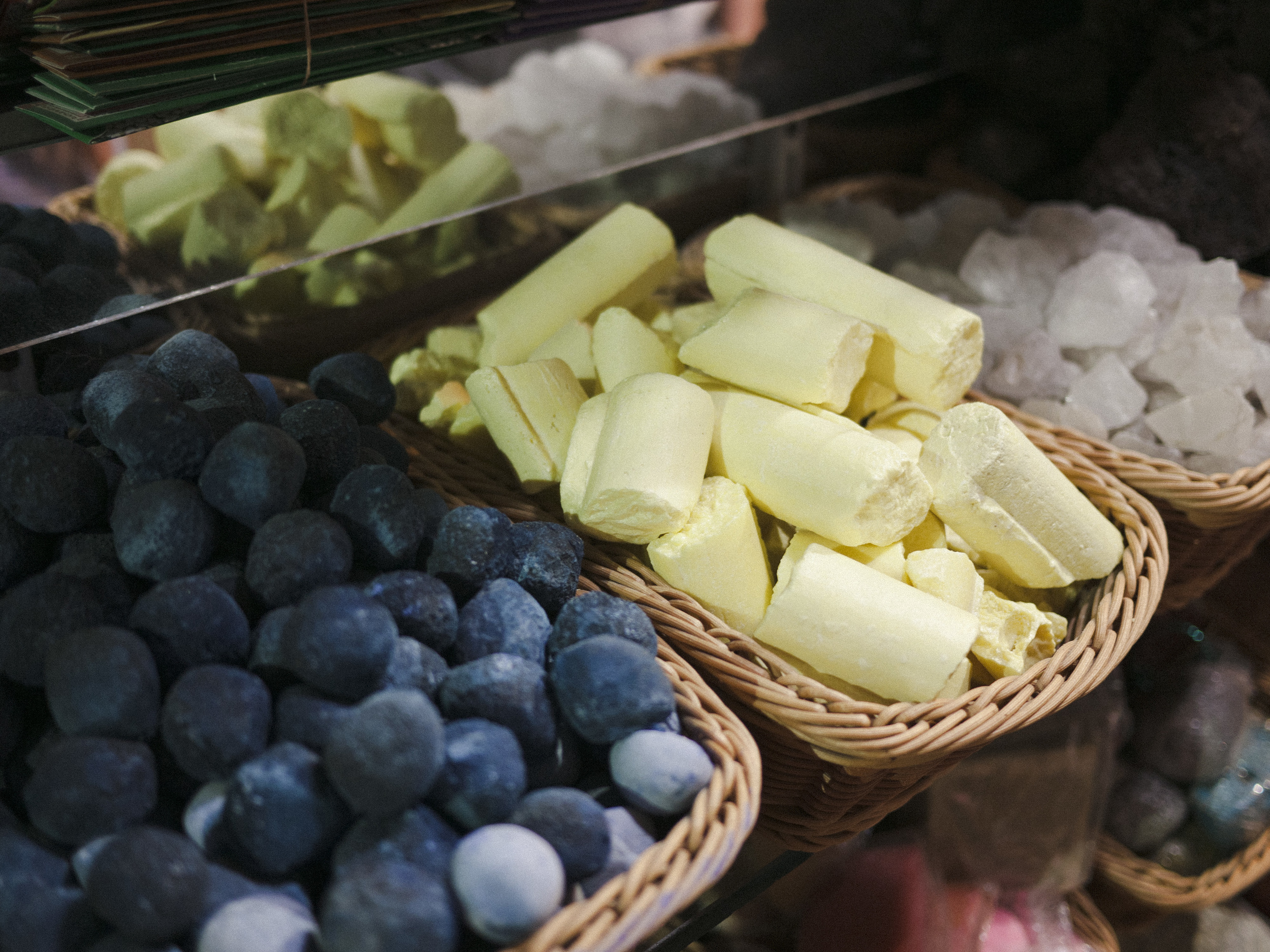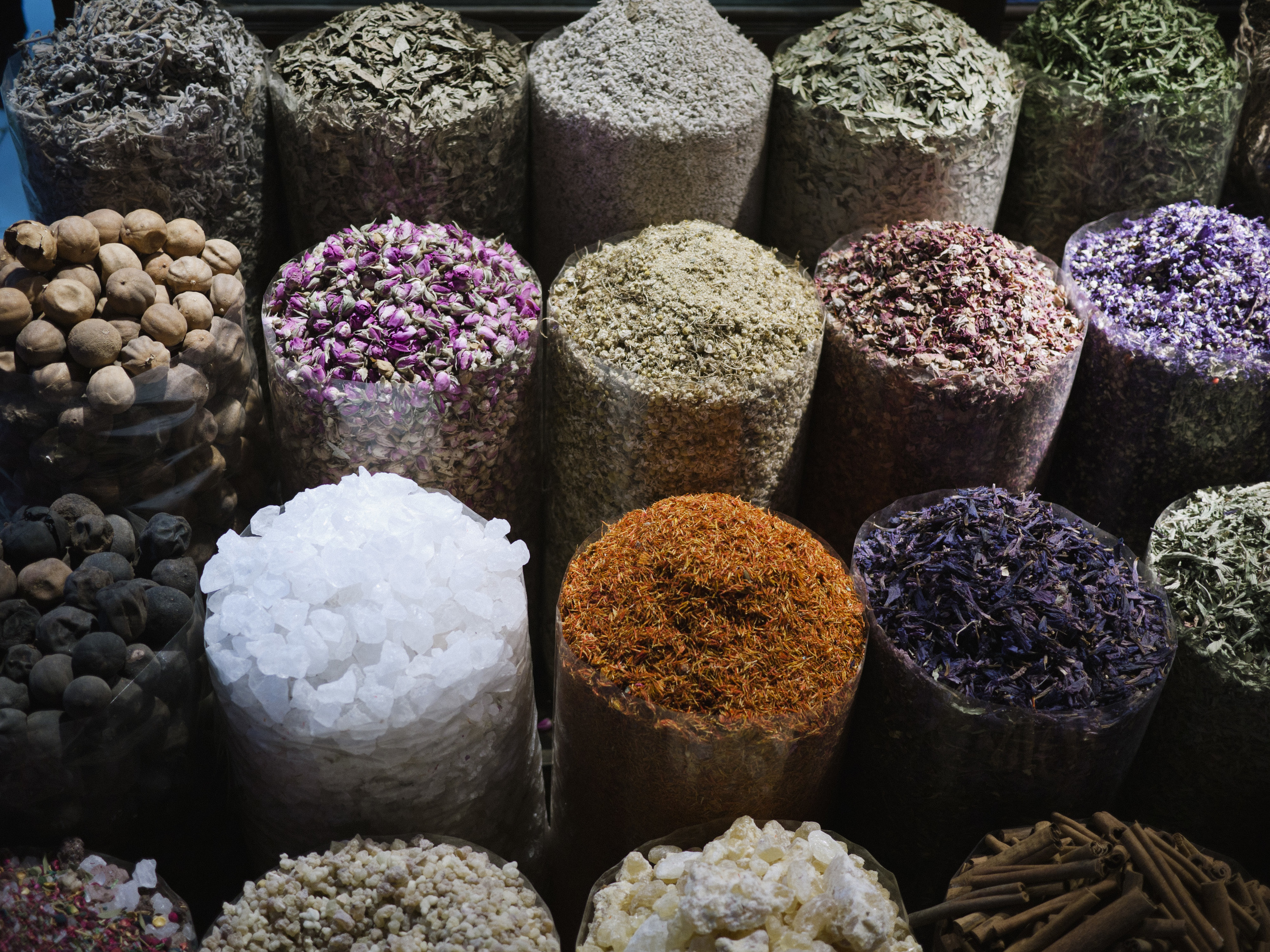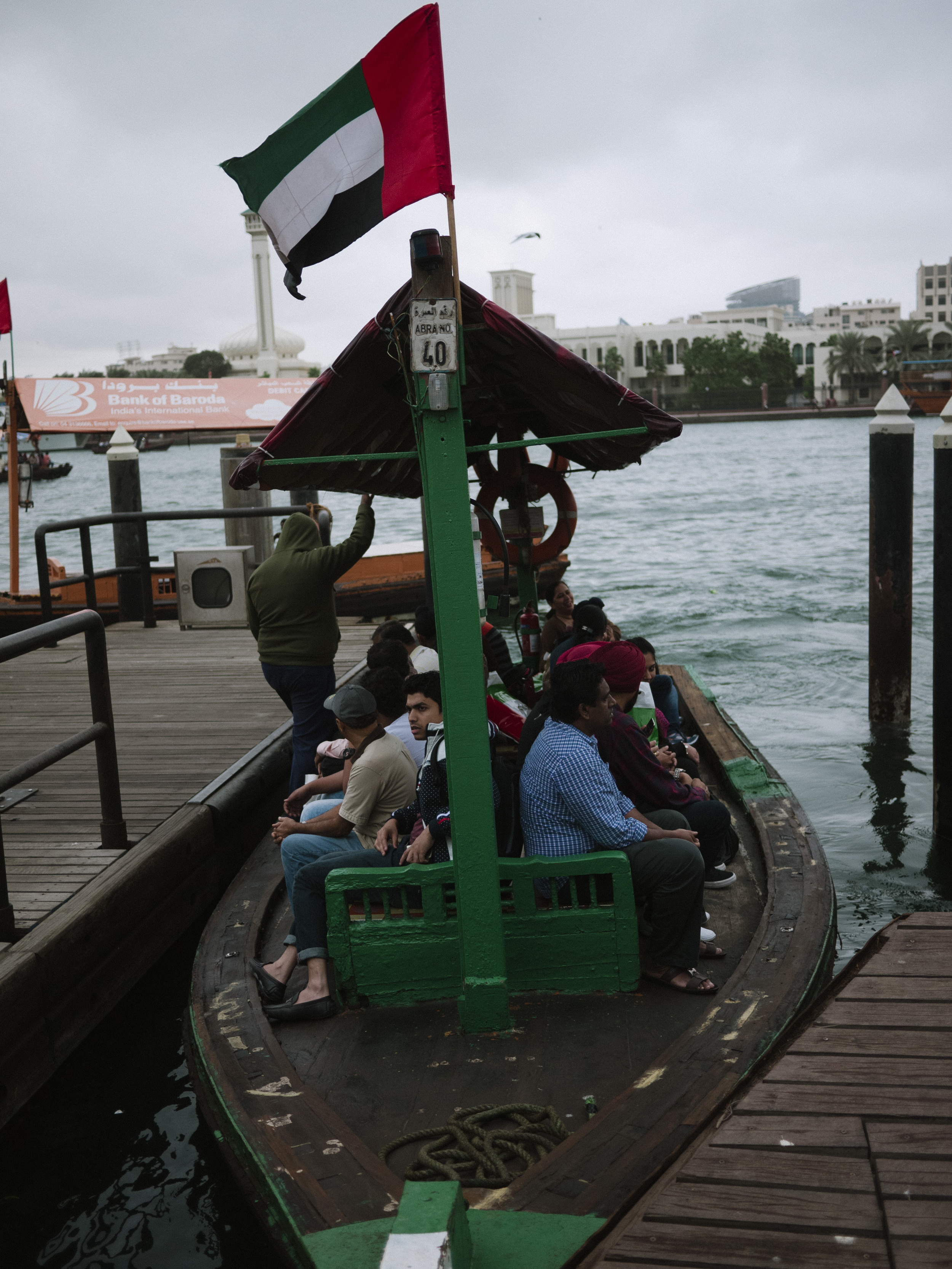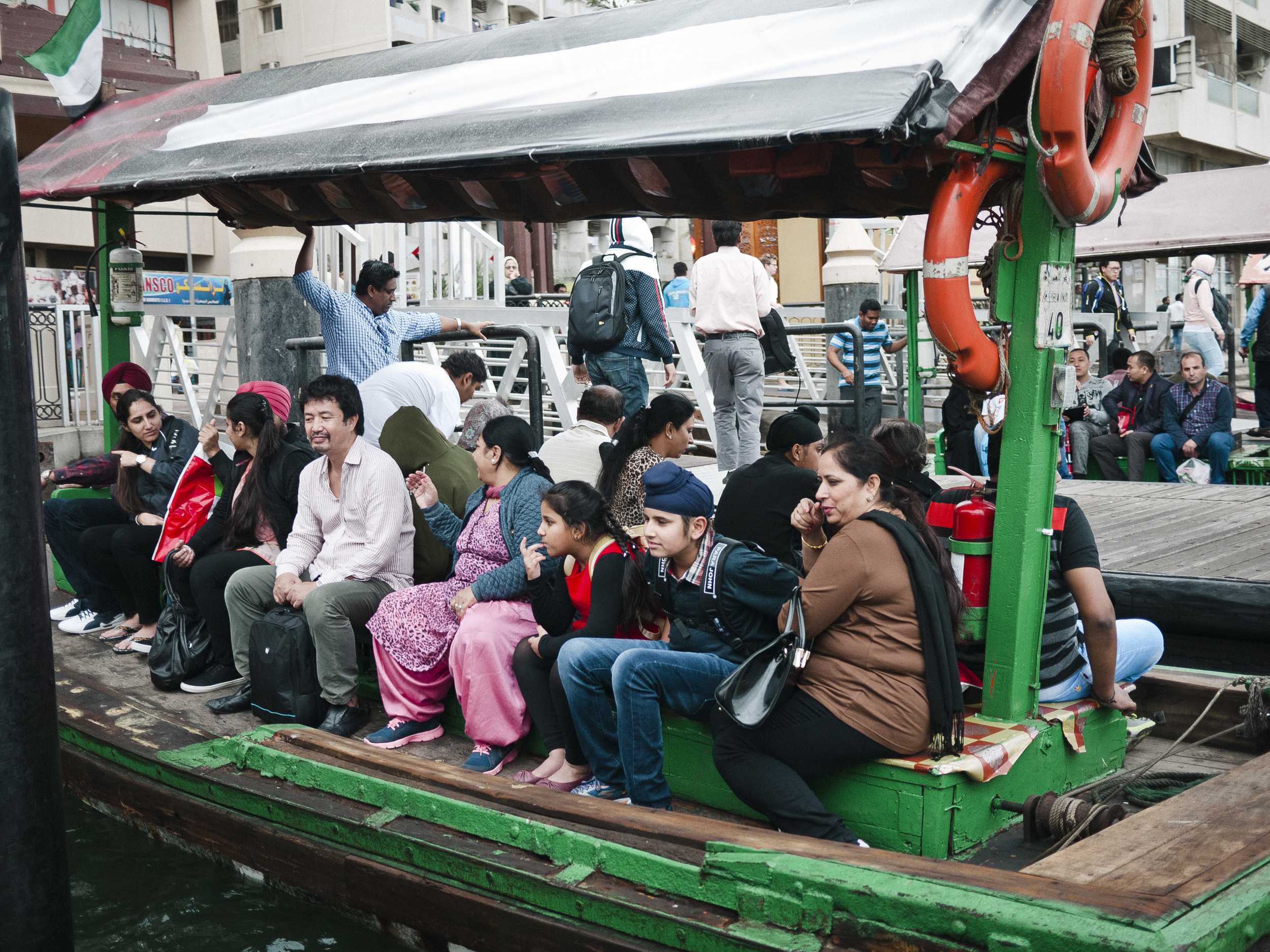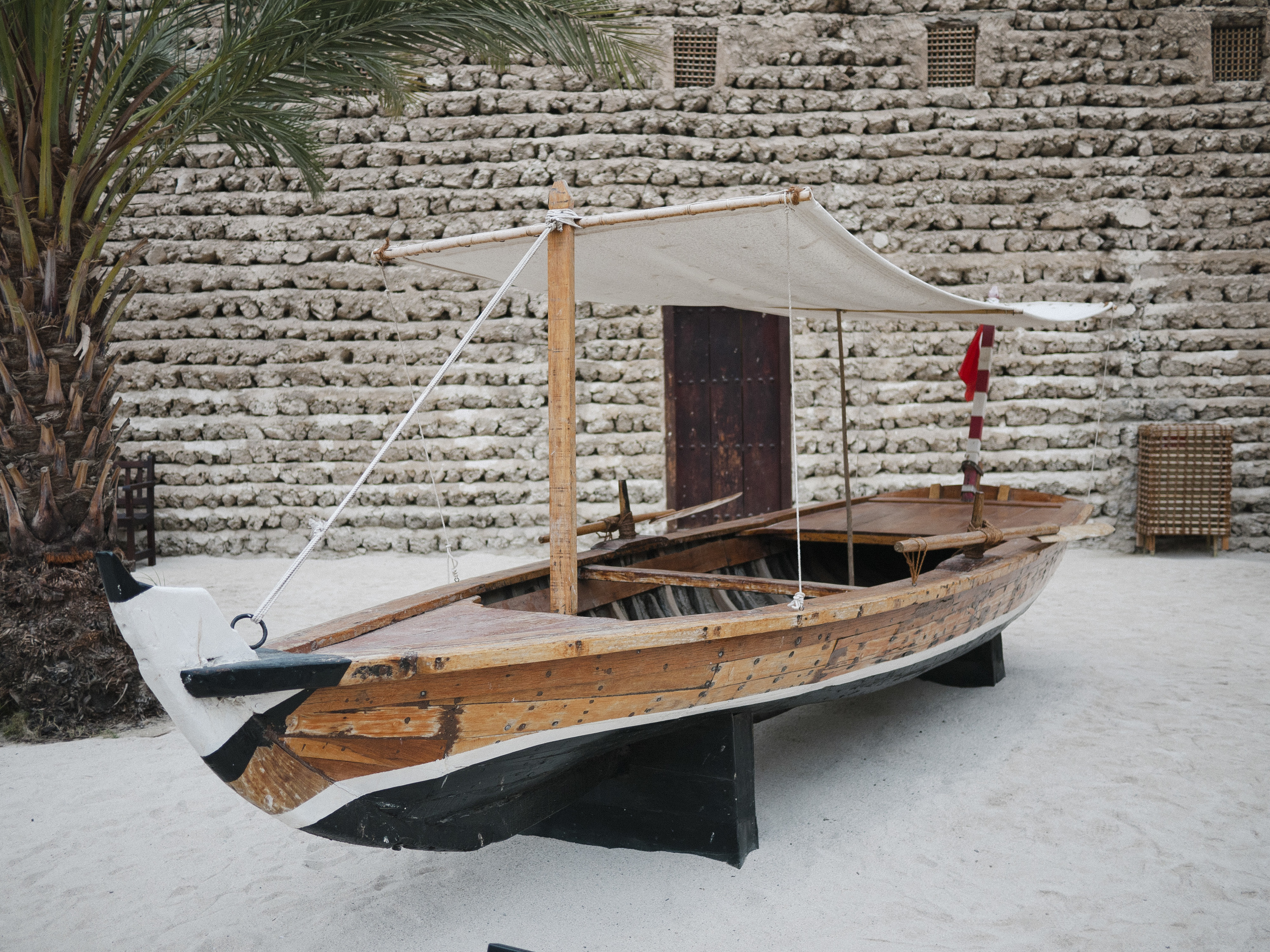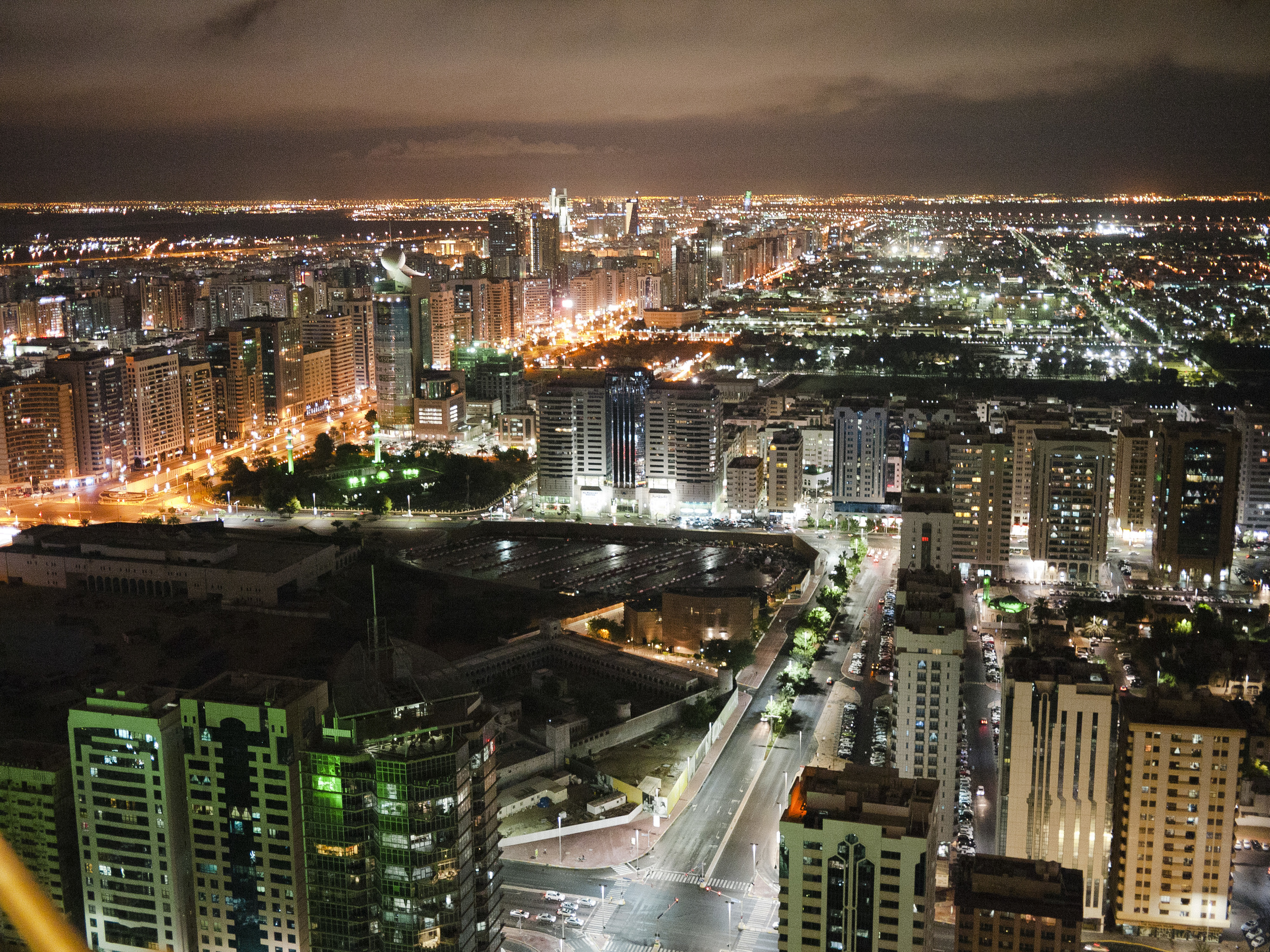 Back to Abu Dhabi, Landmark Tower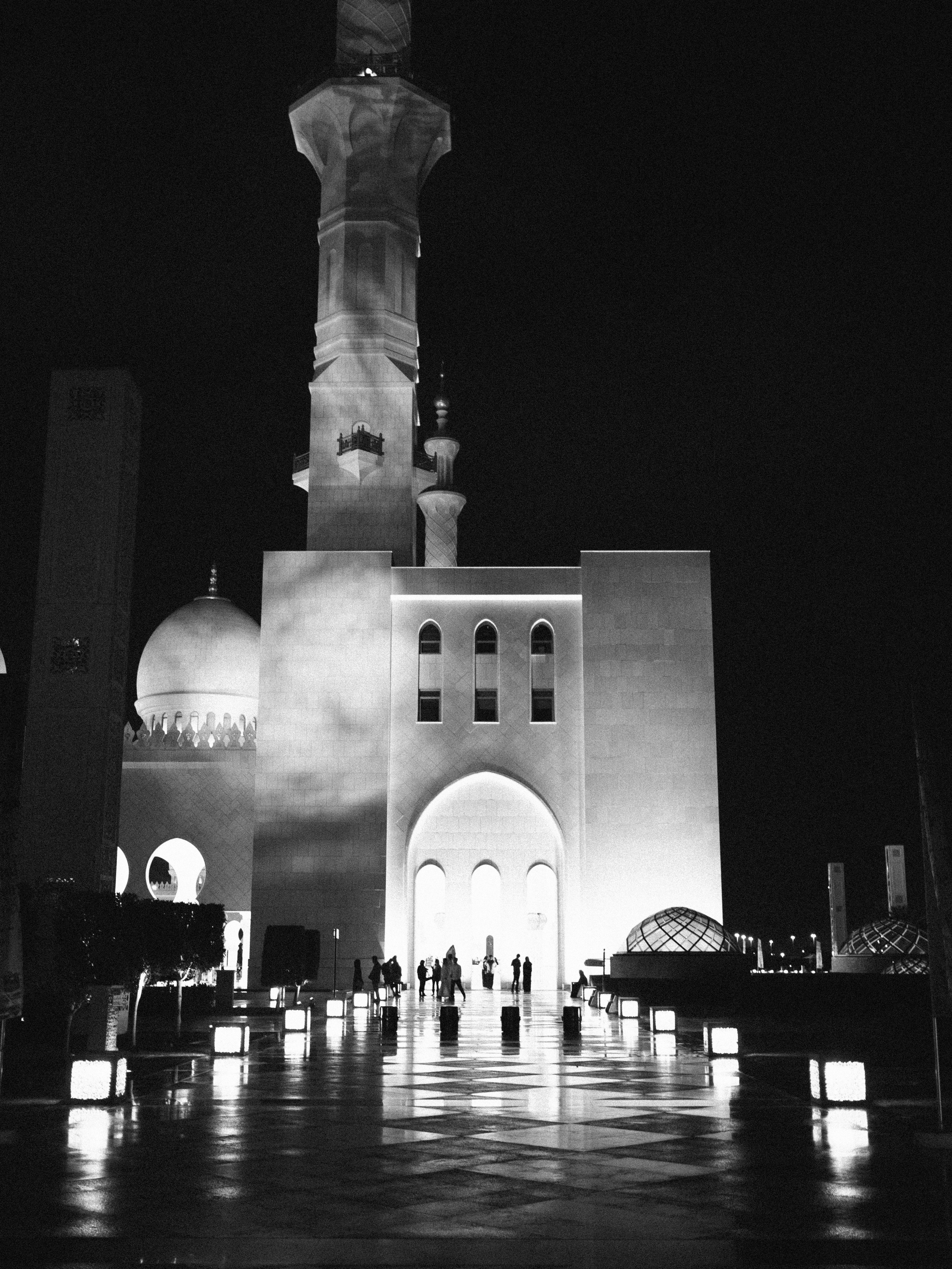 Sheikh Zayed Grand Mosque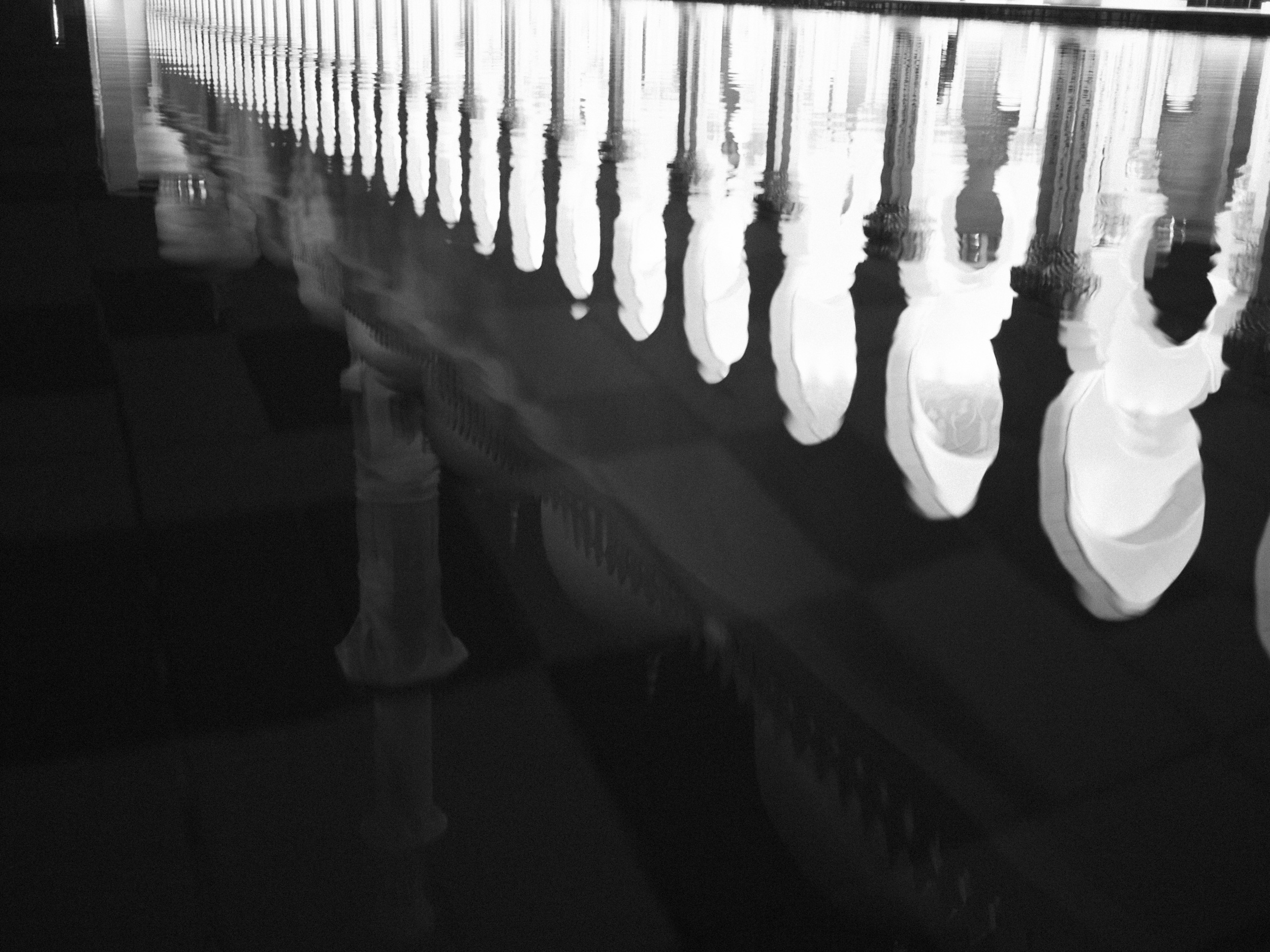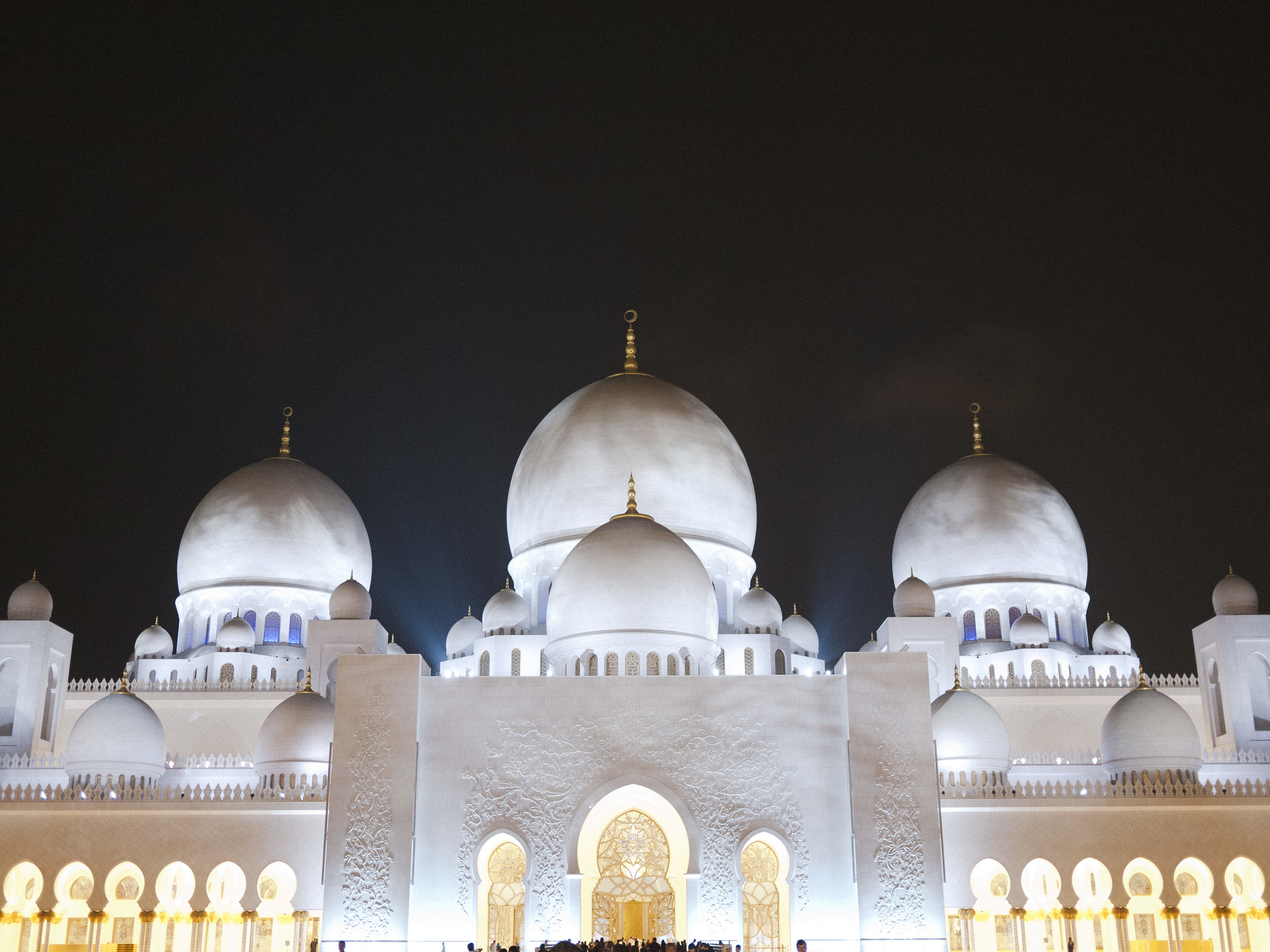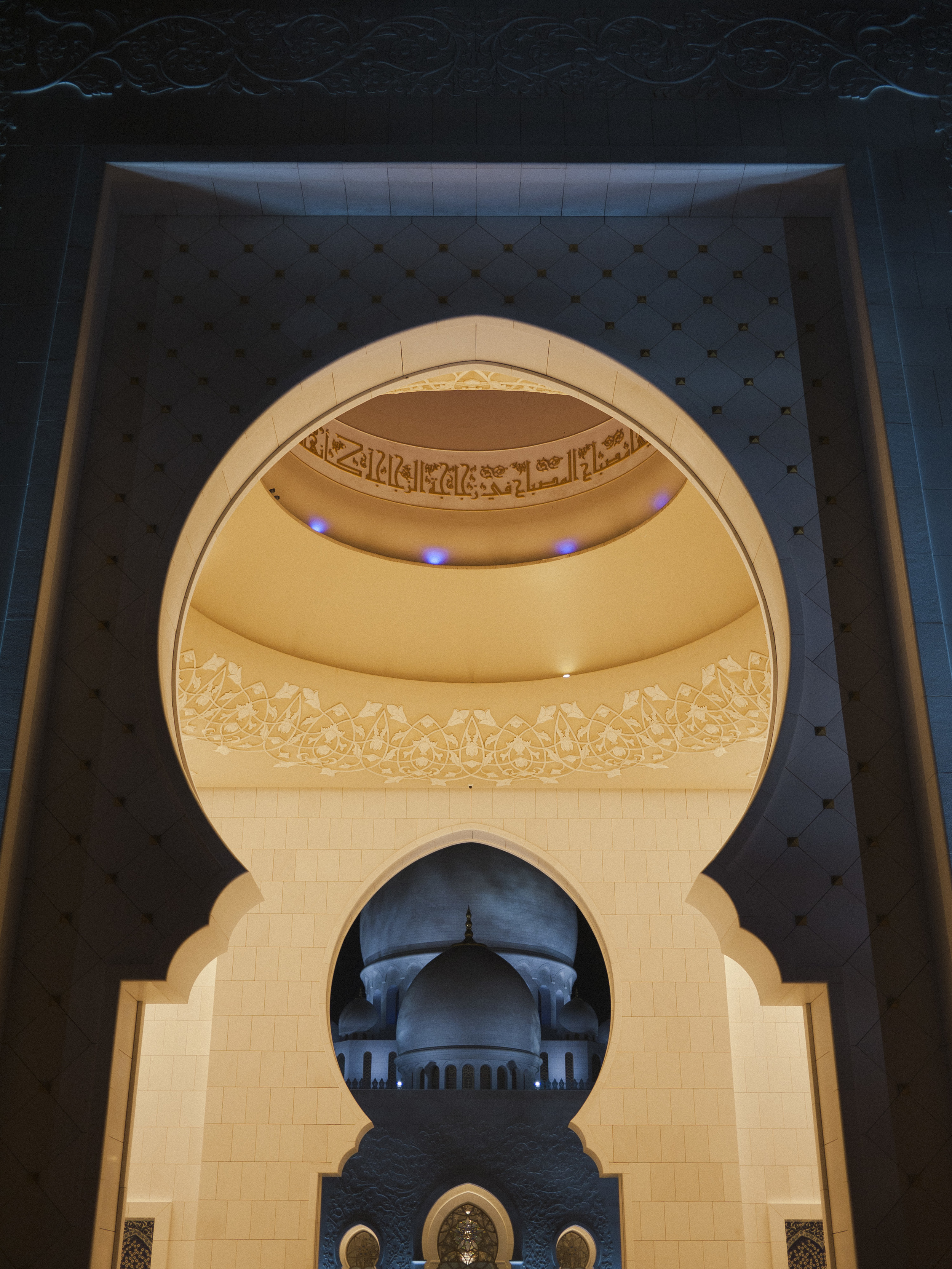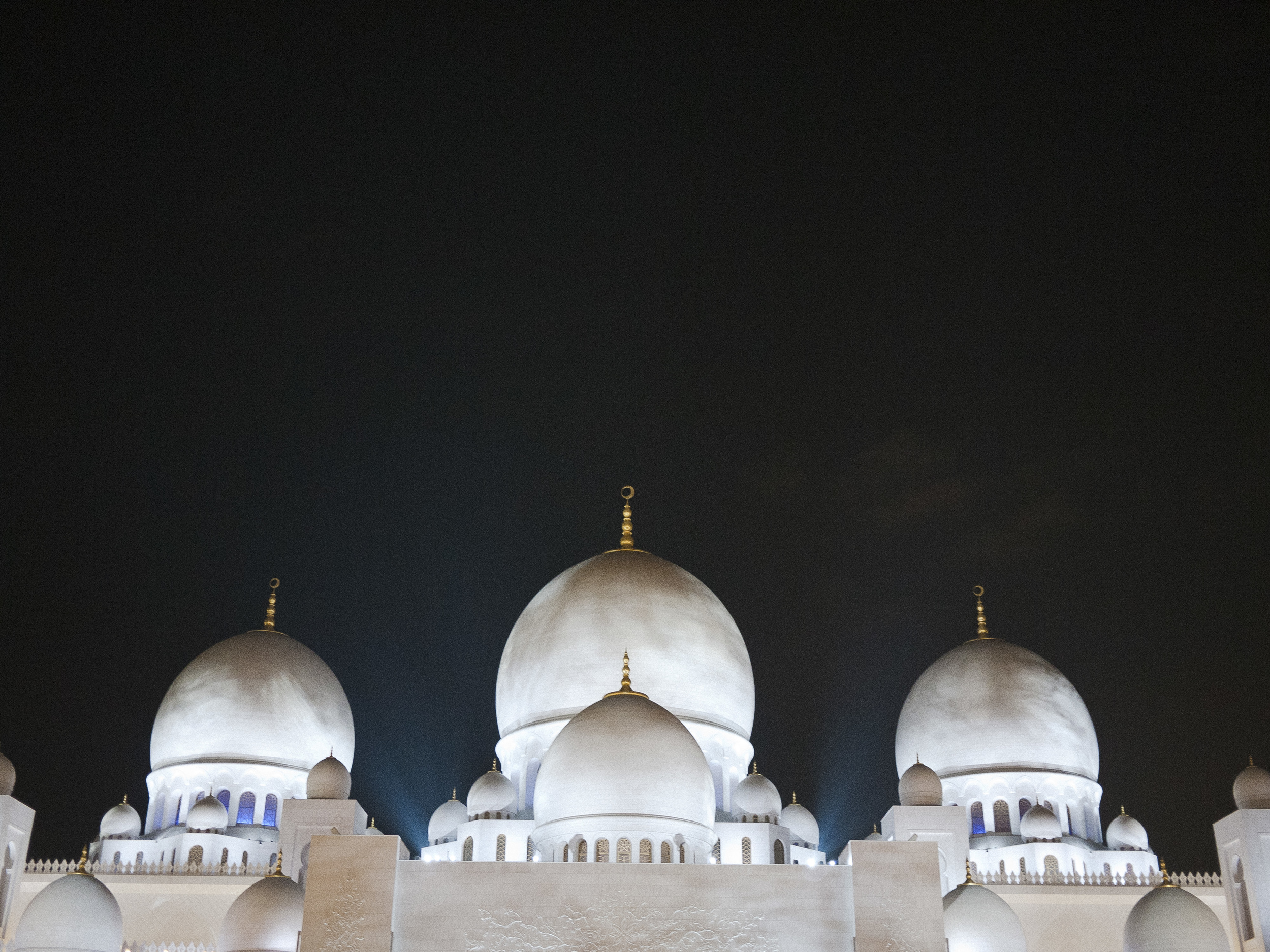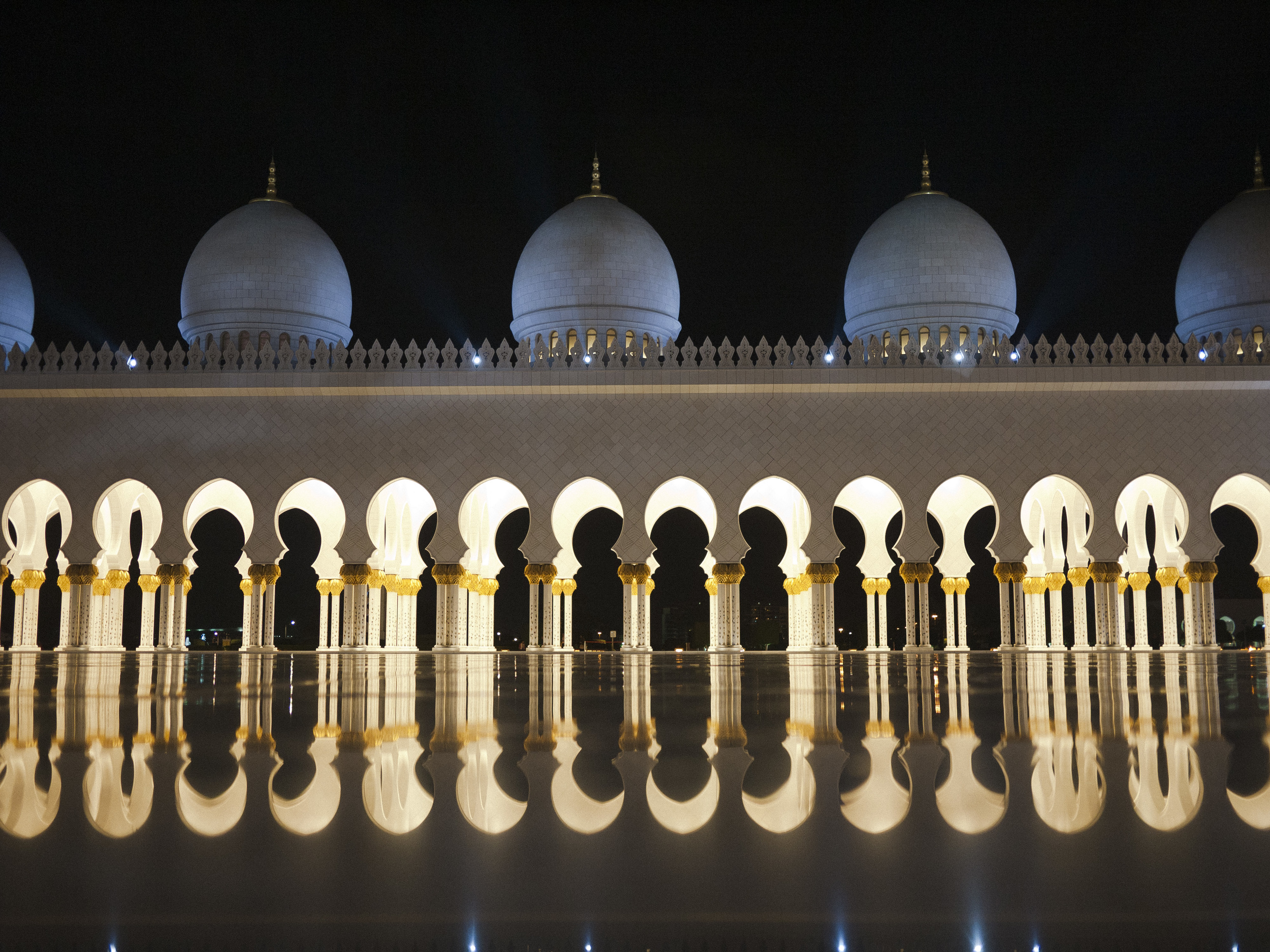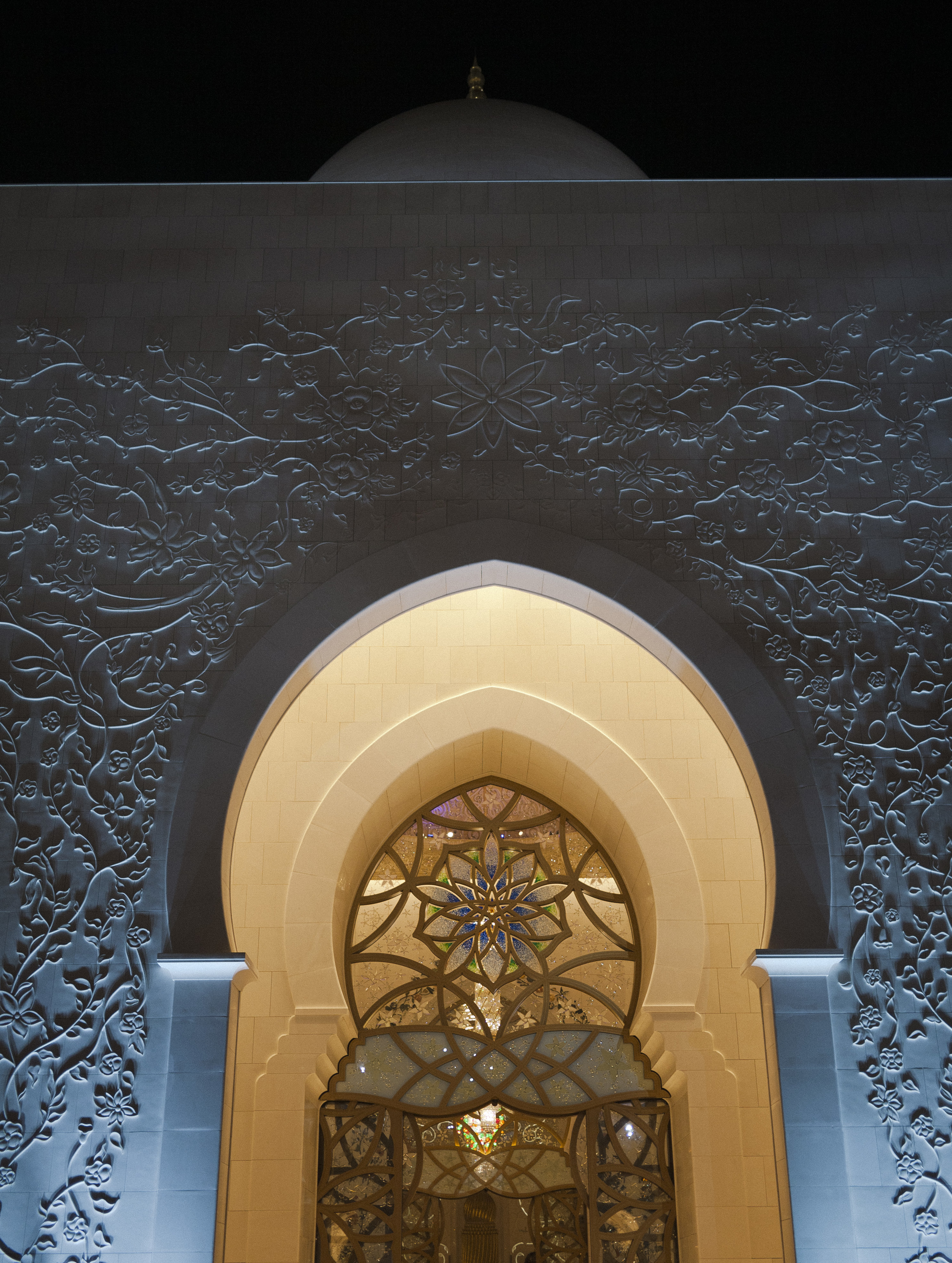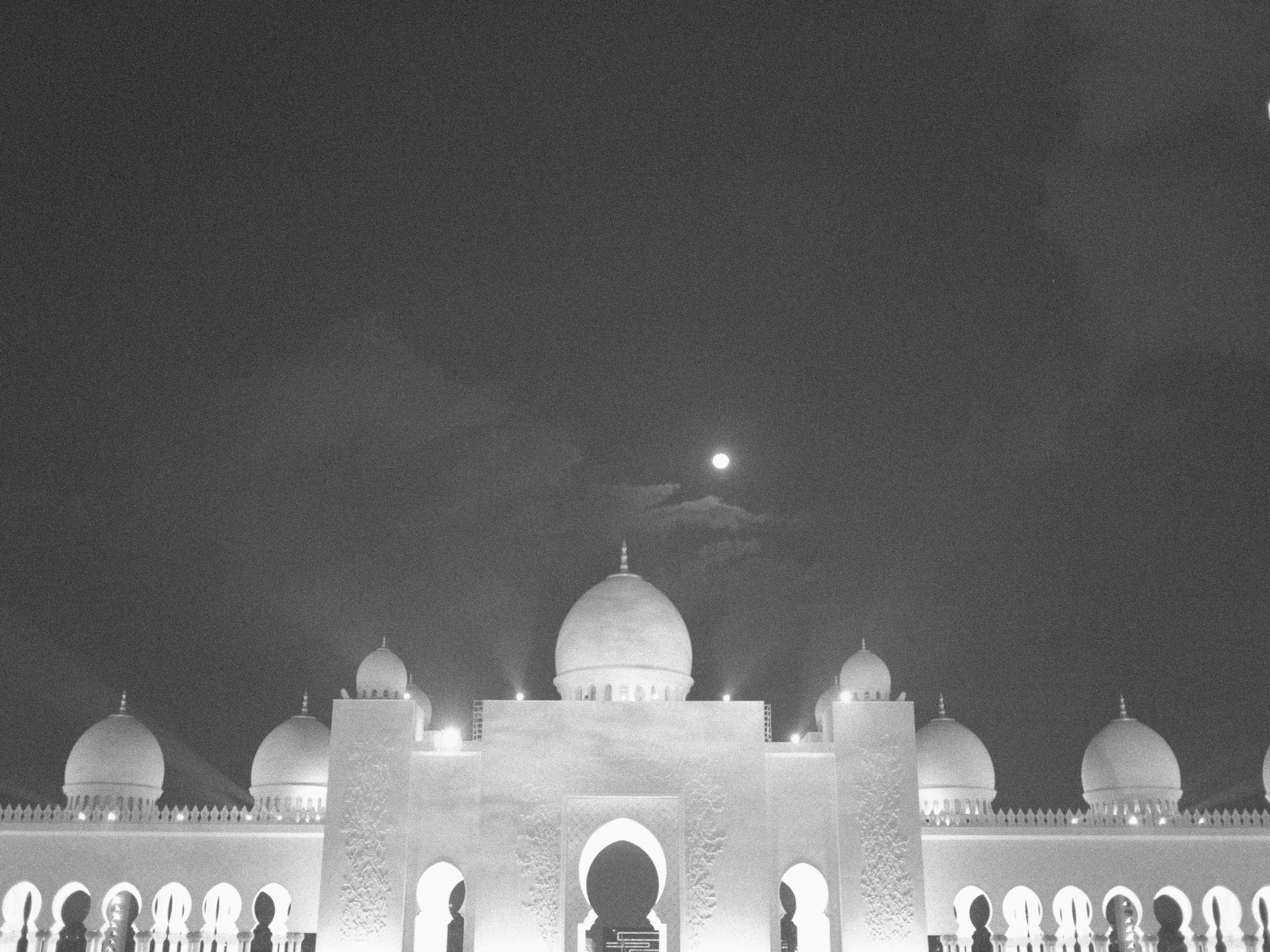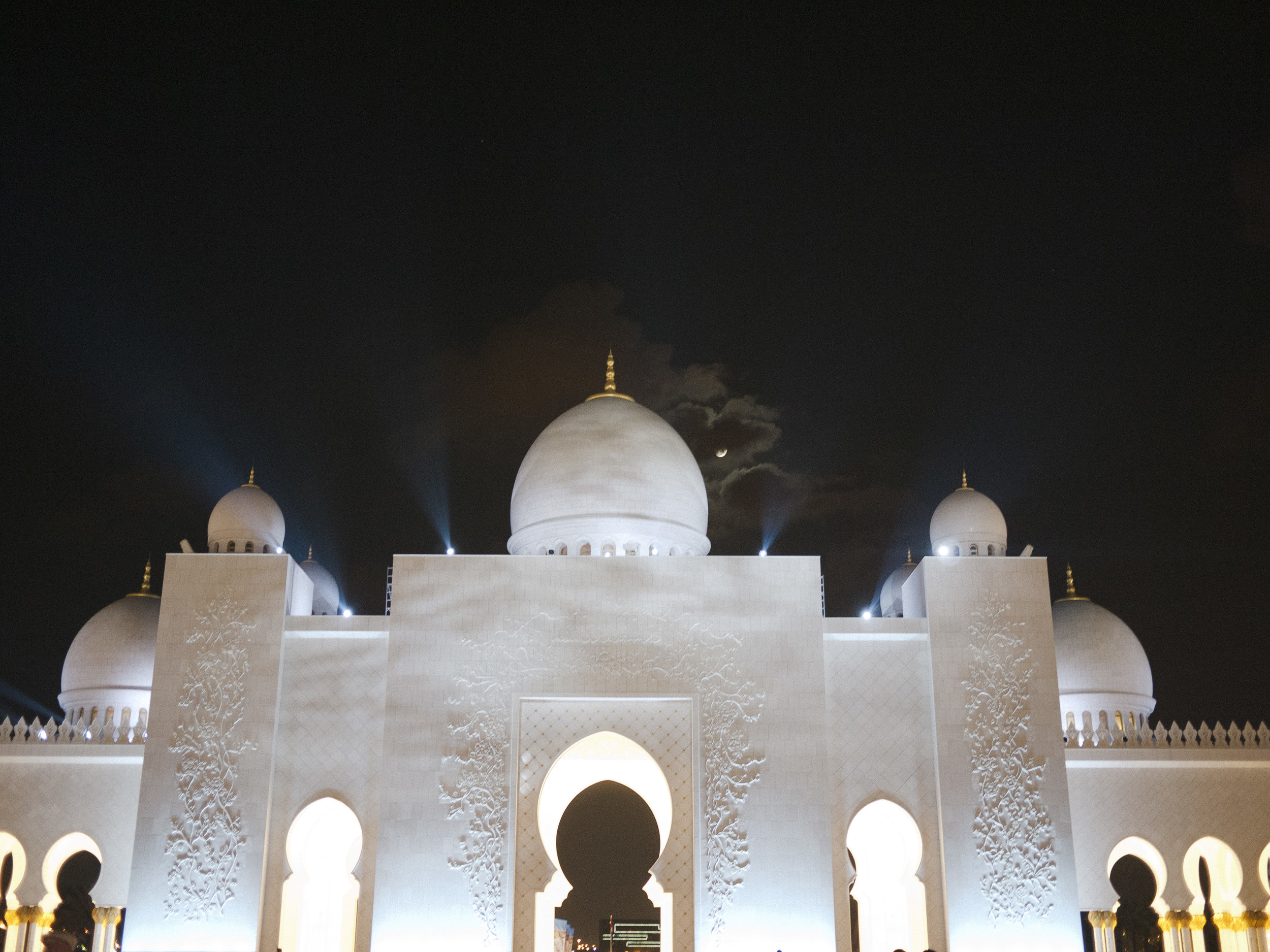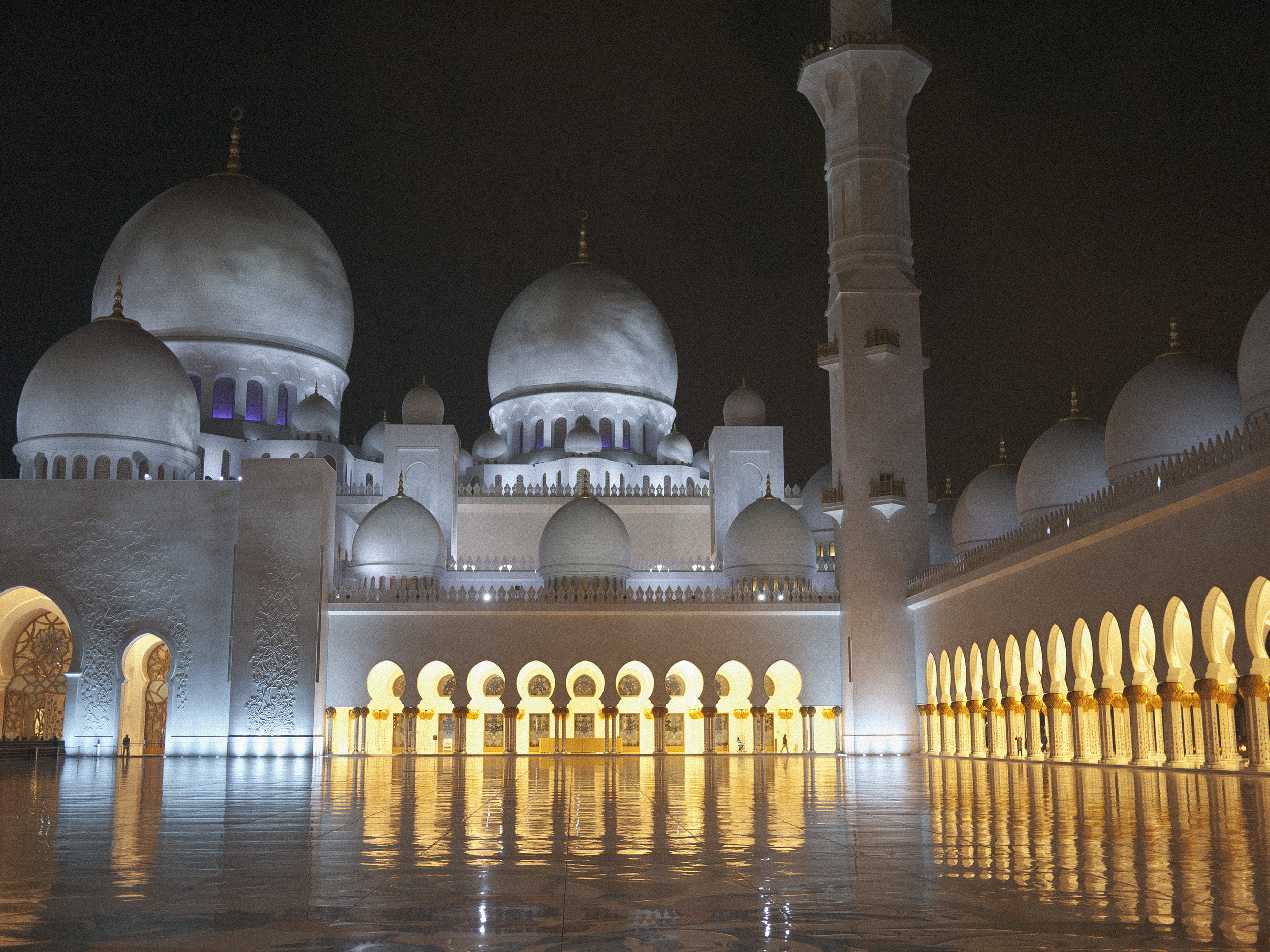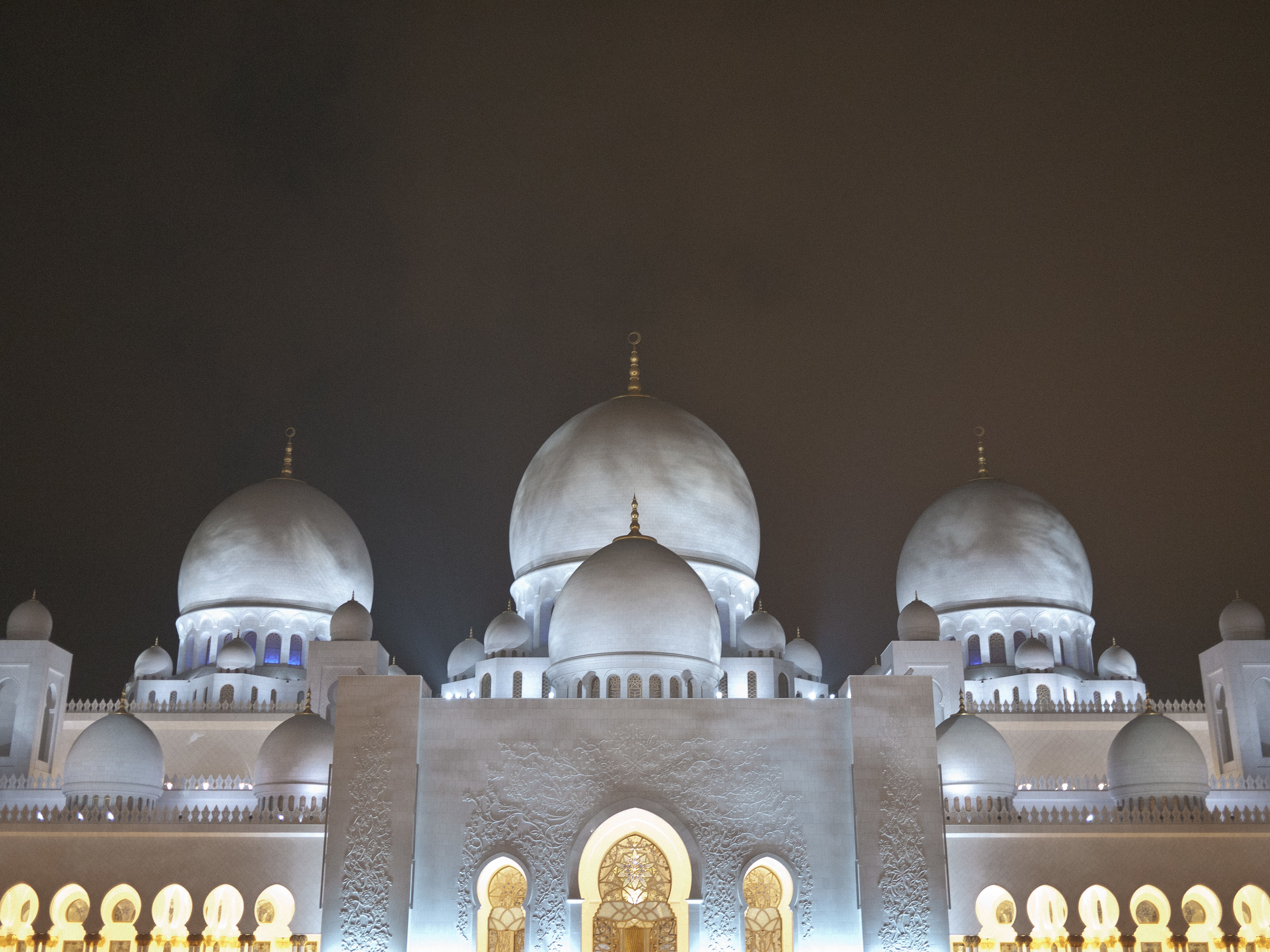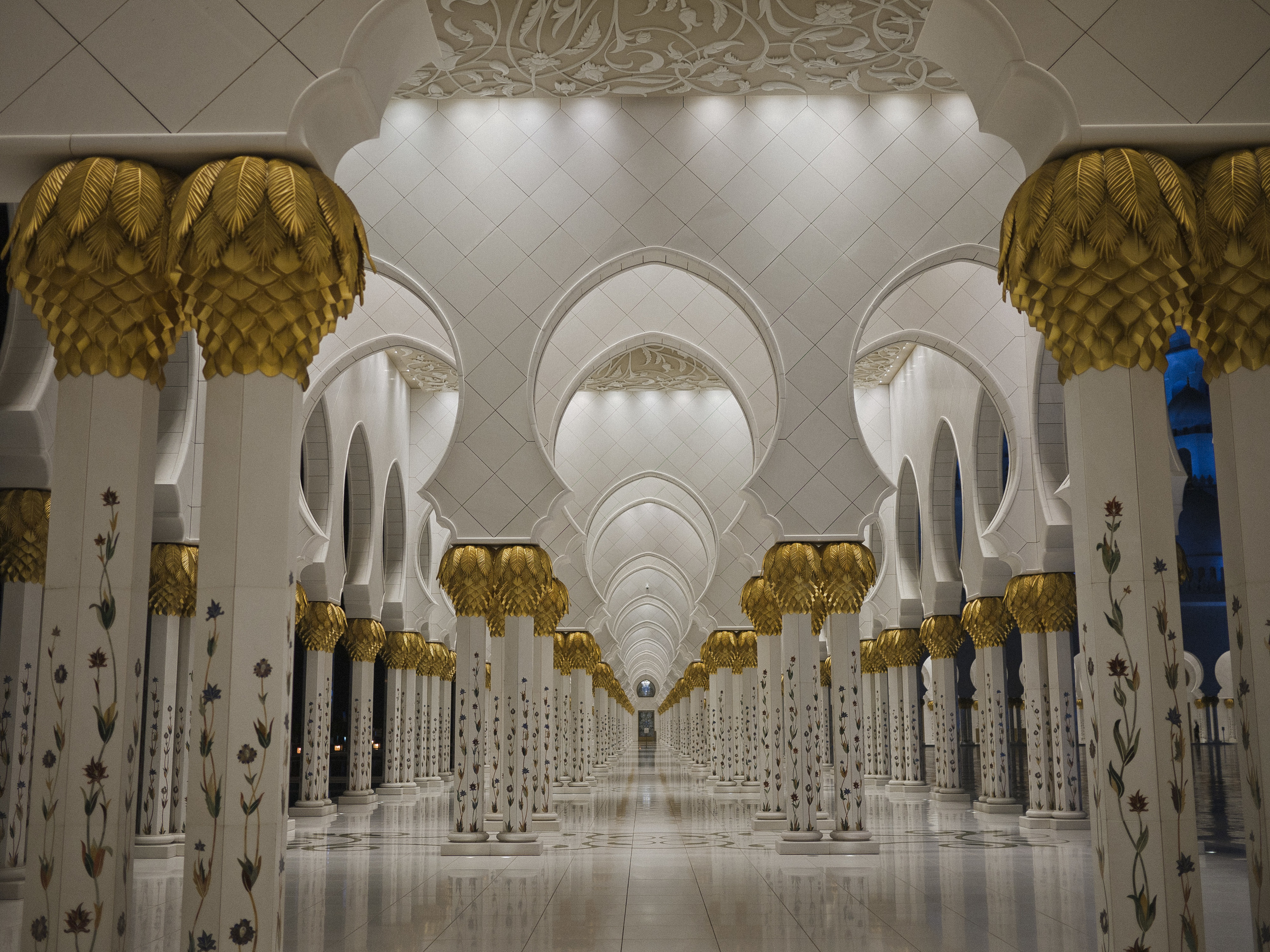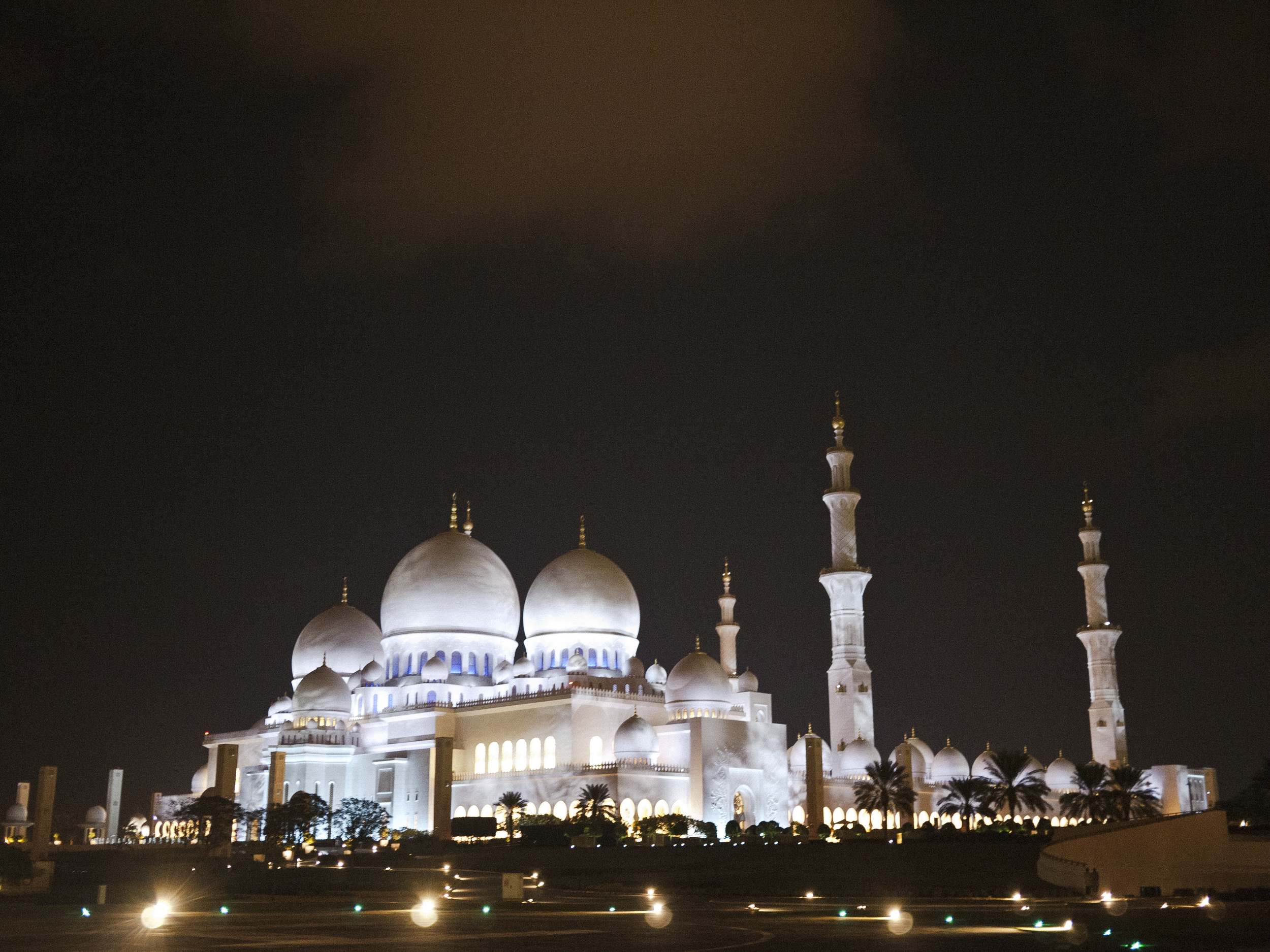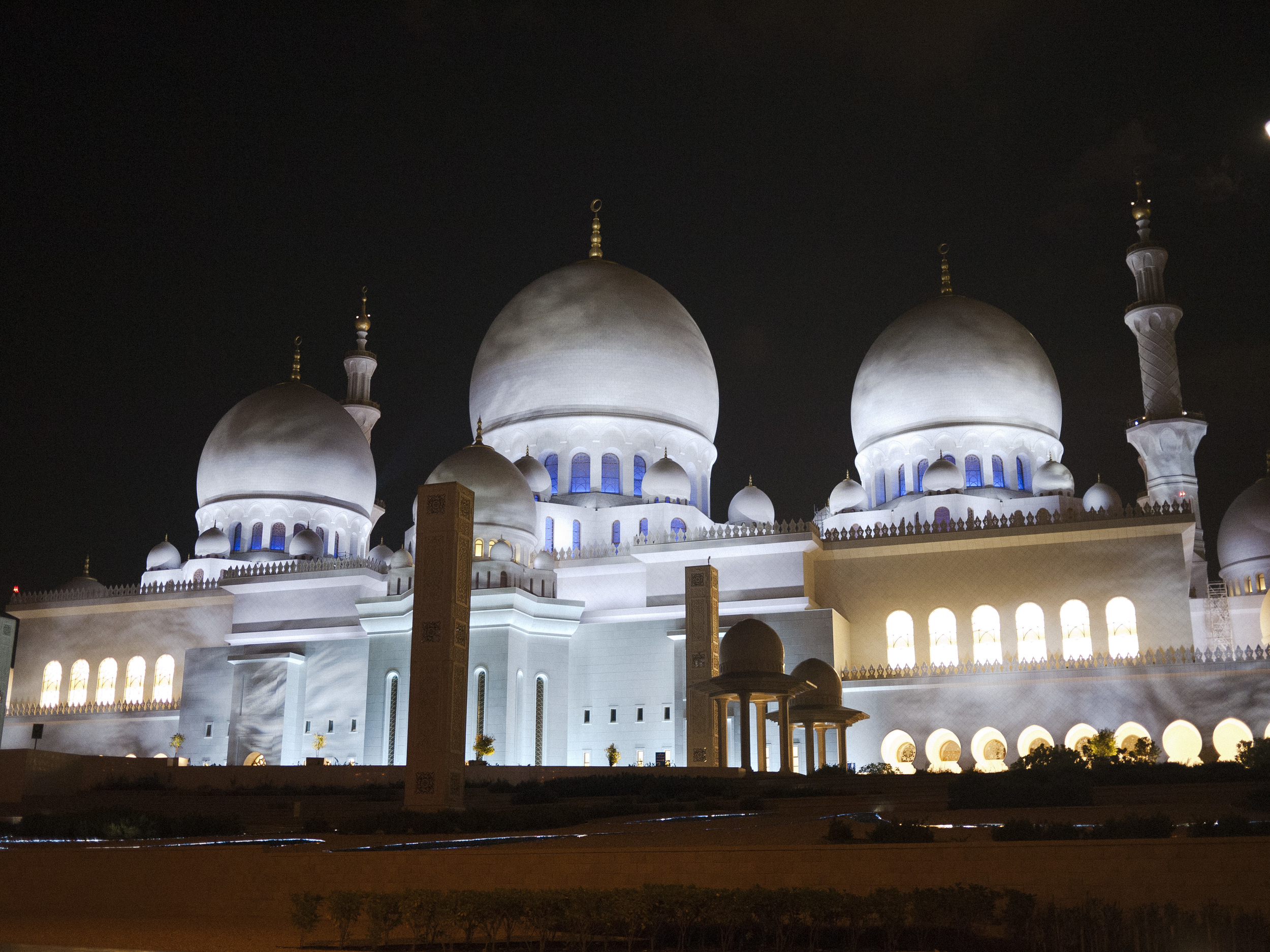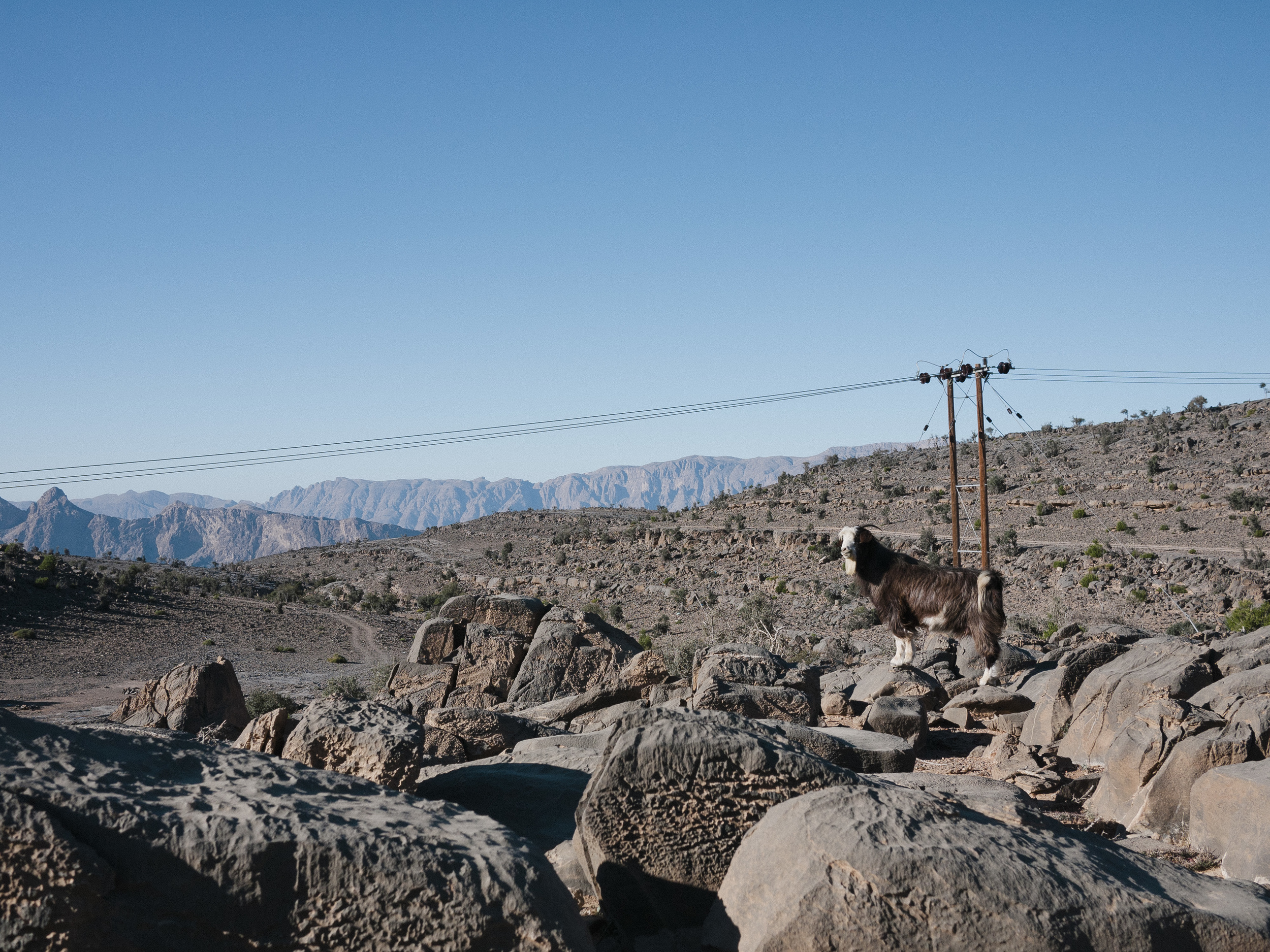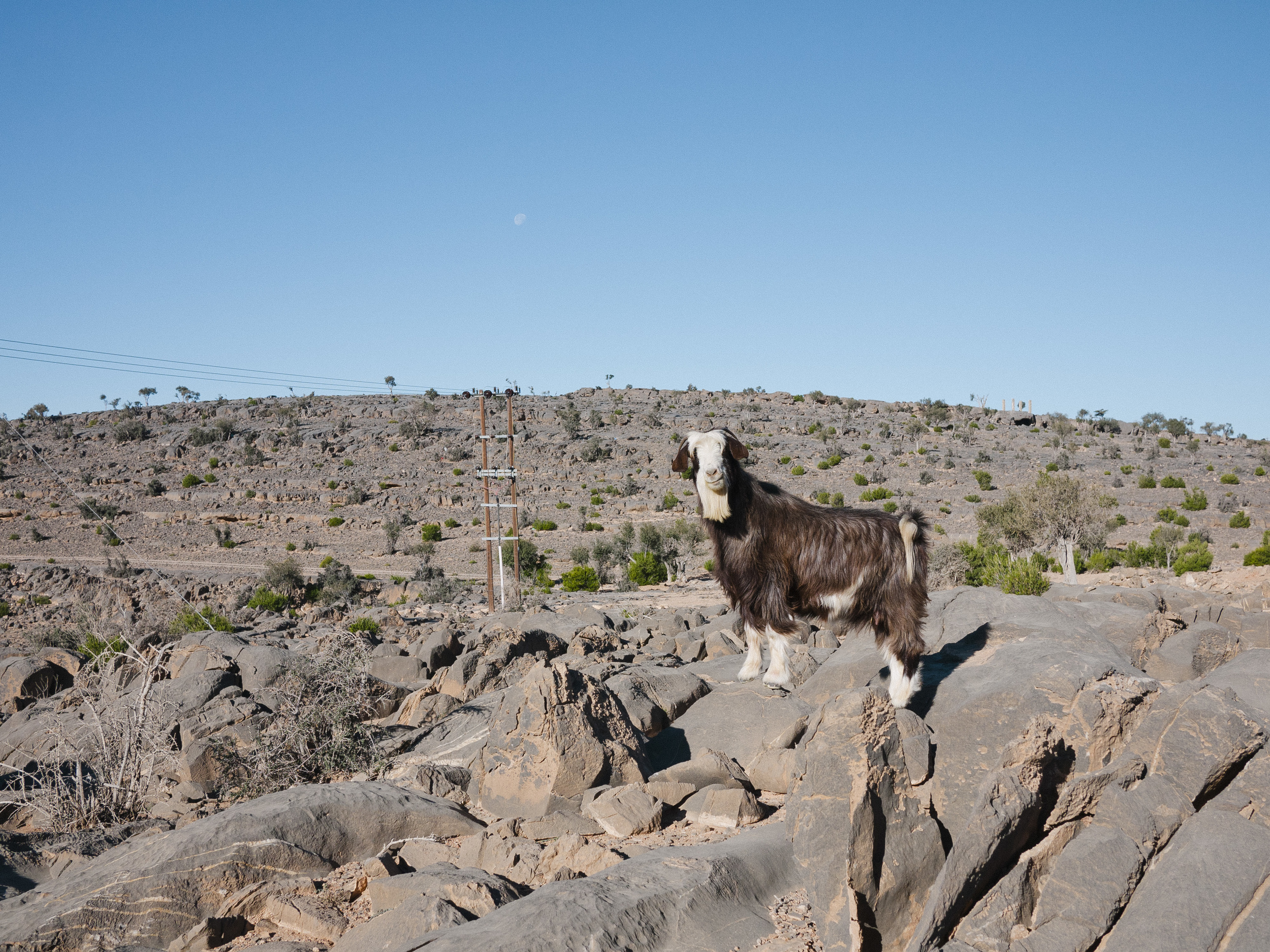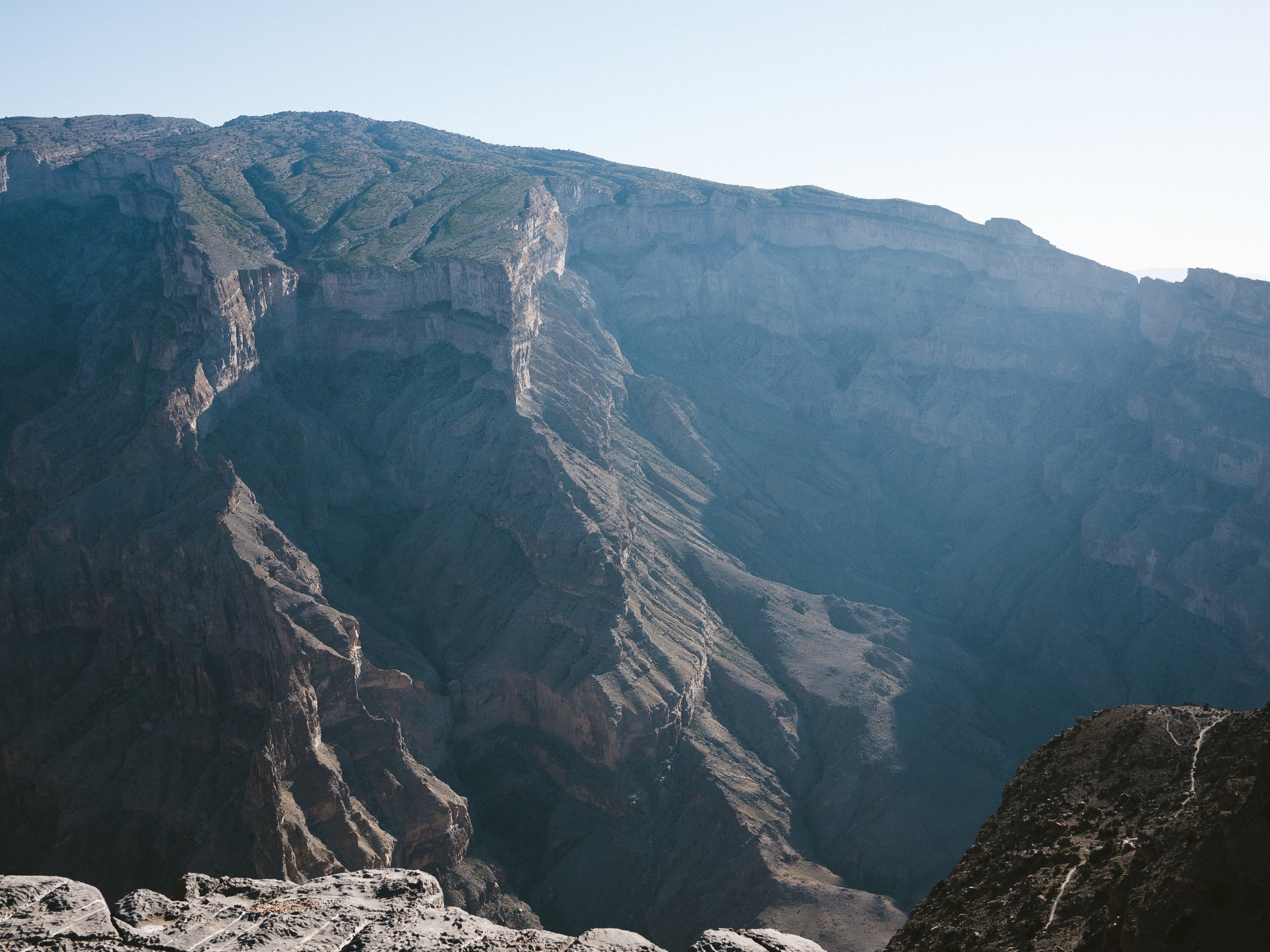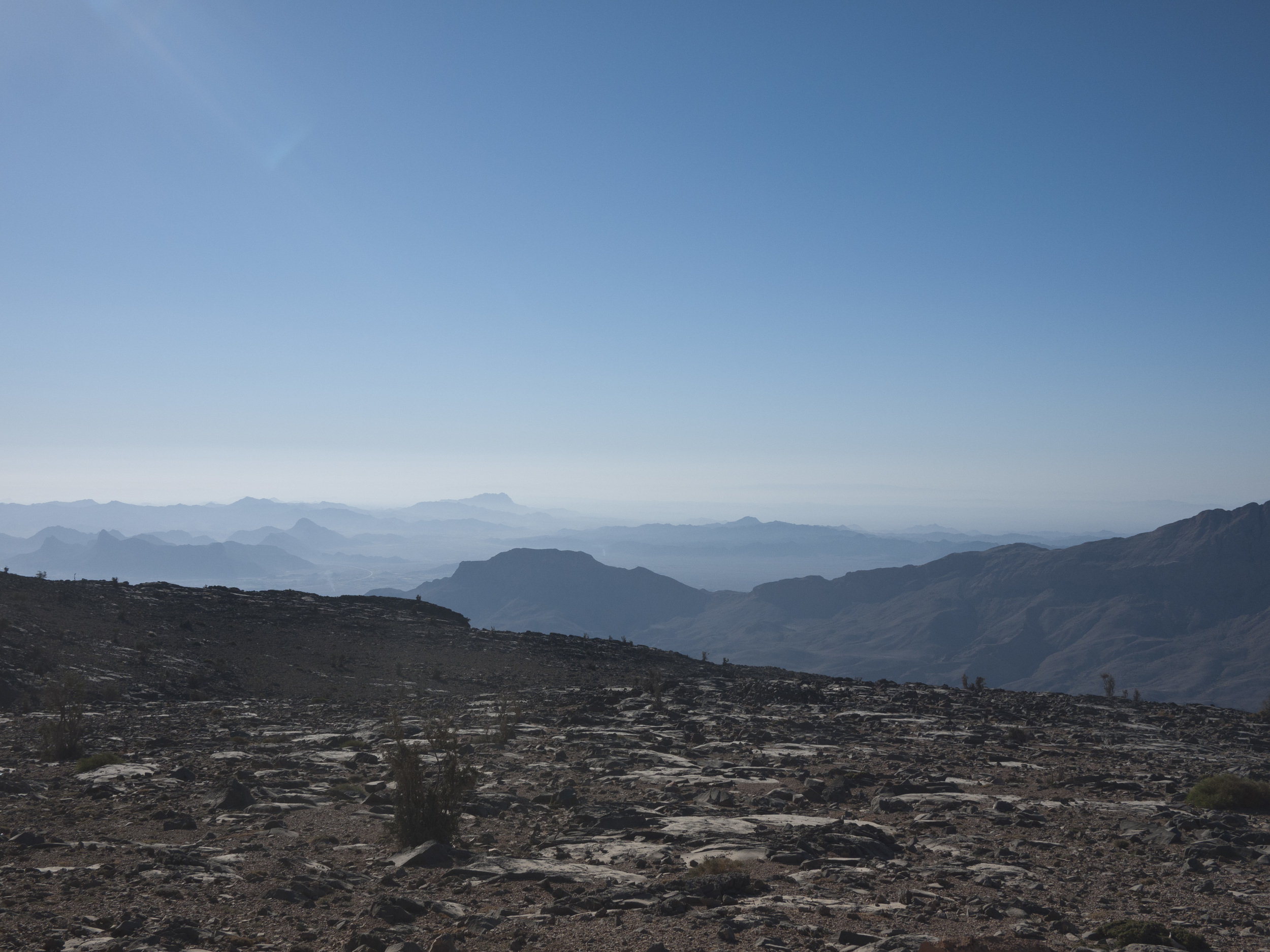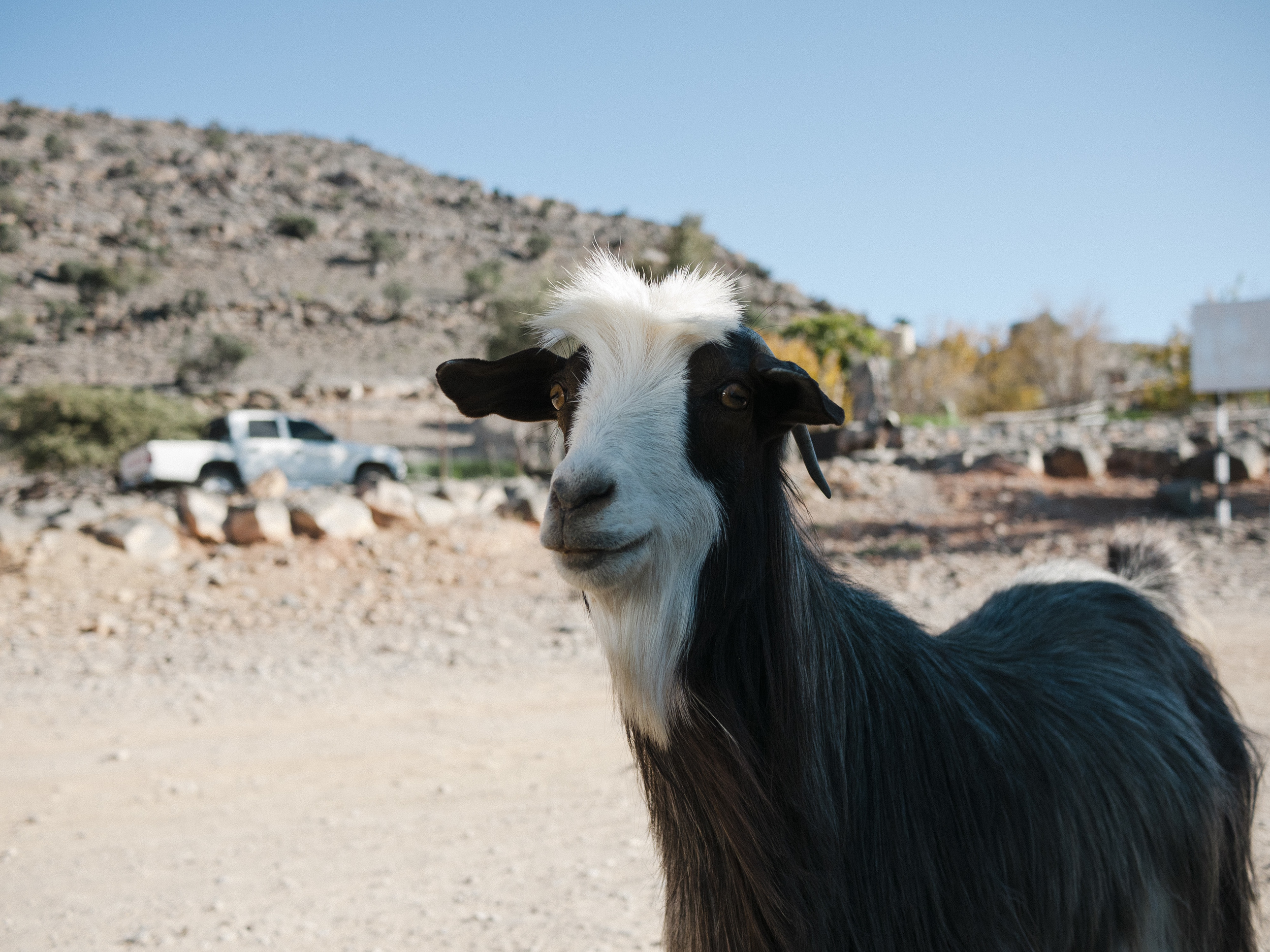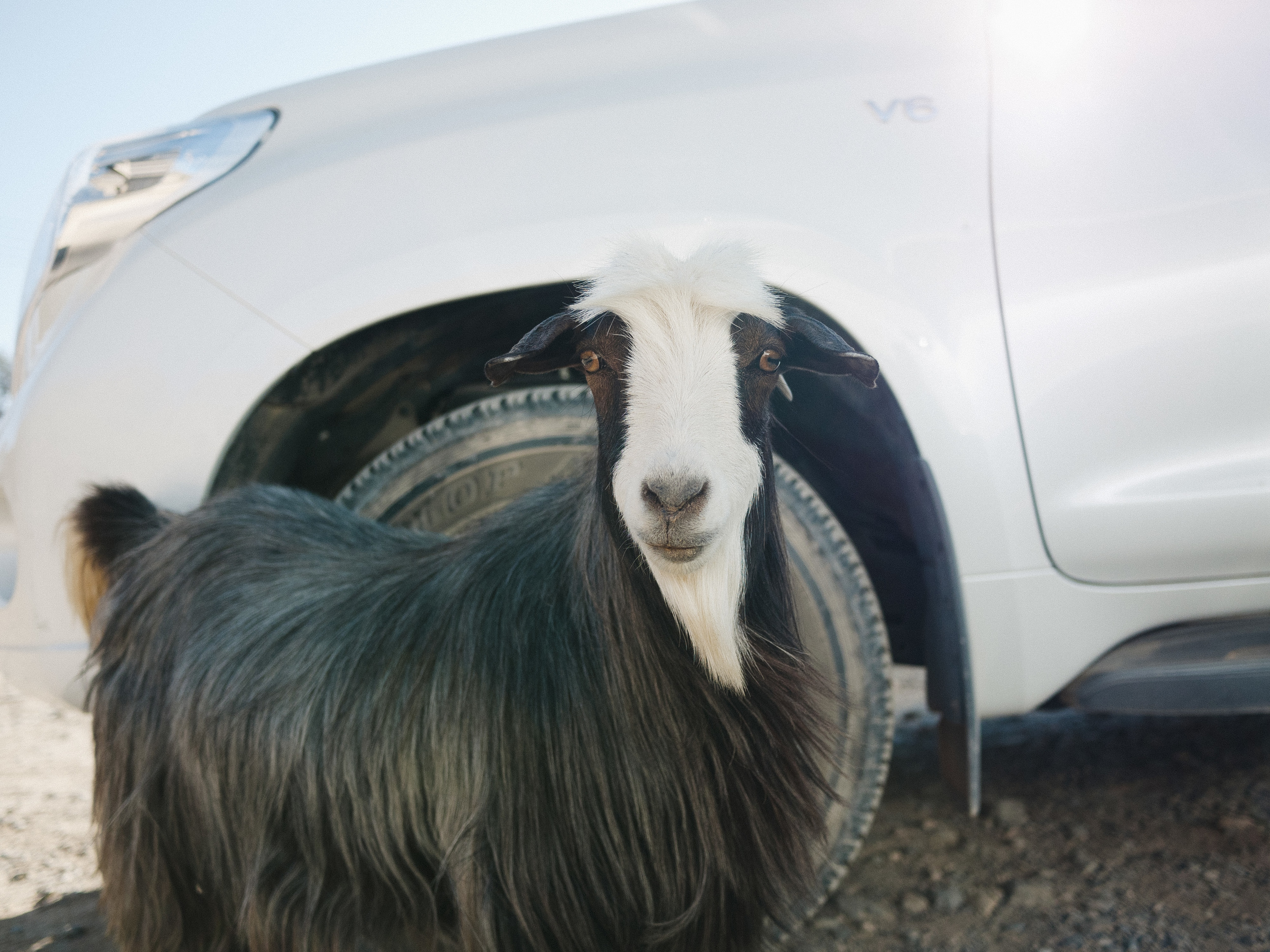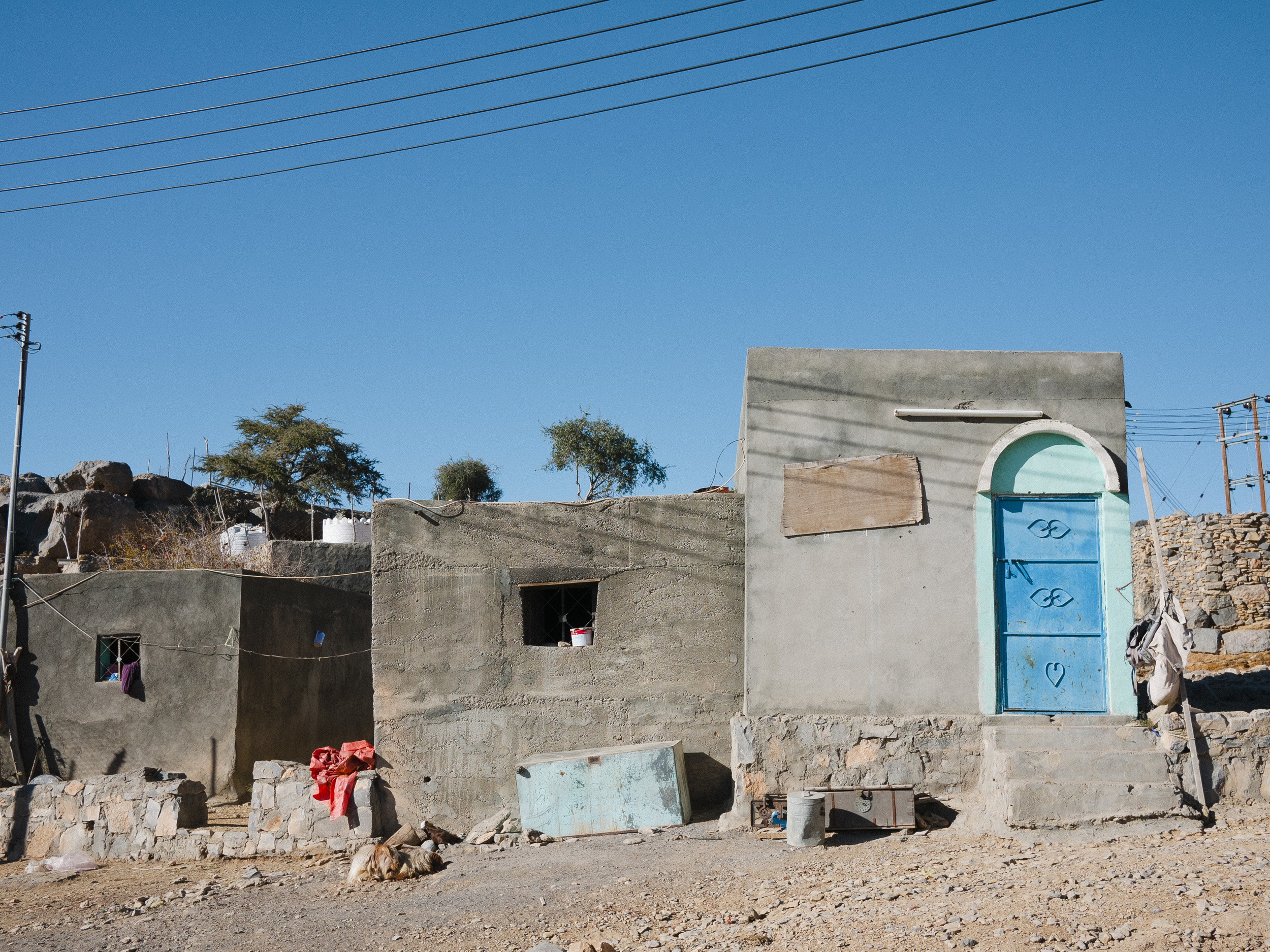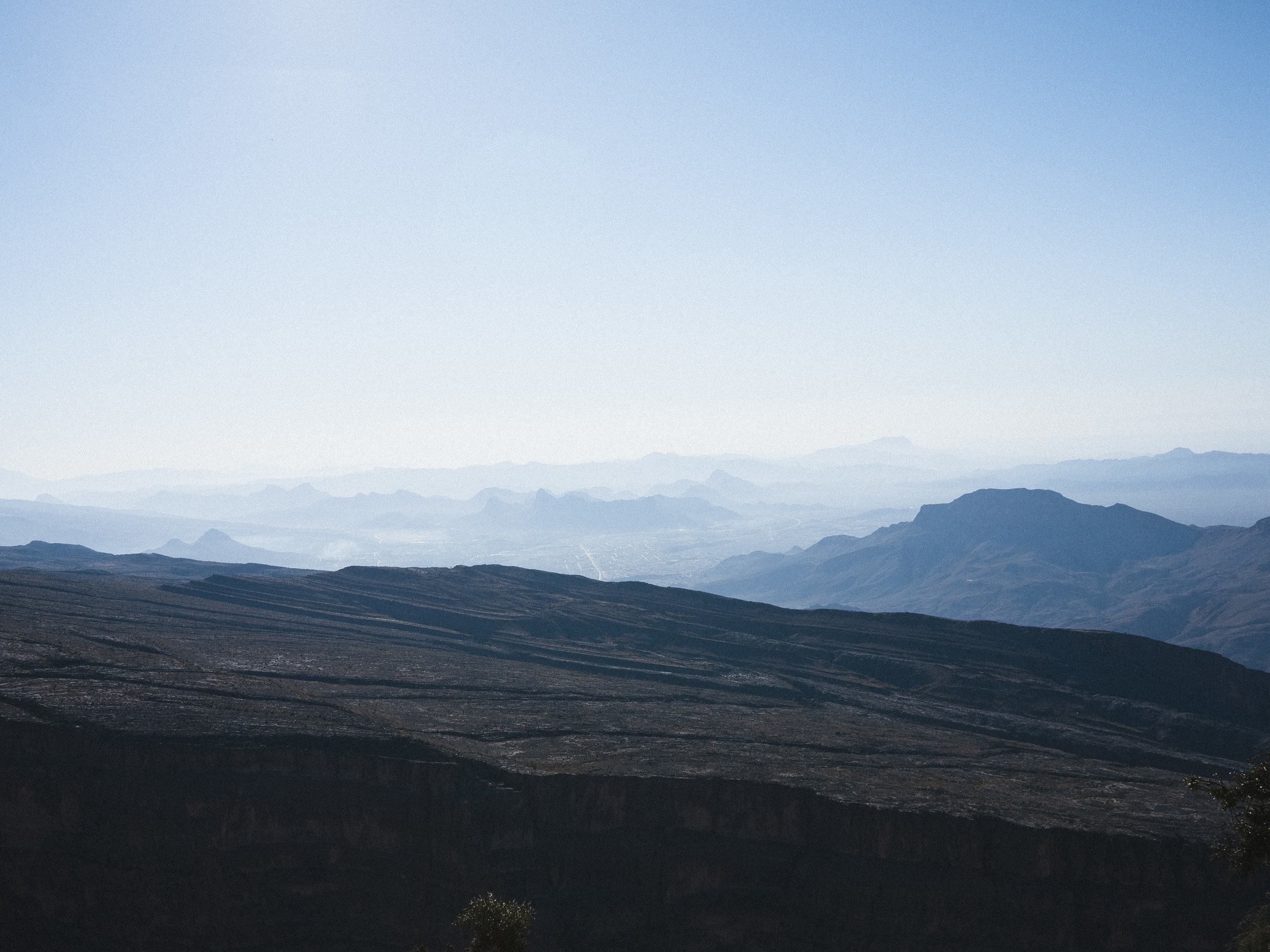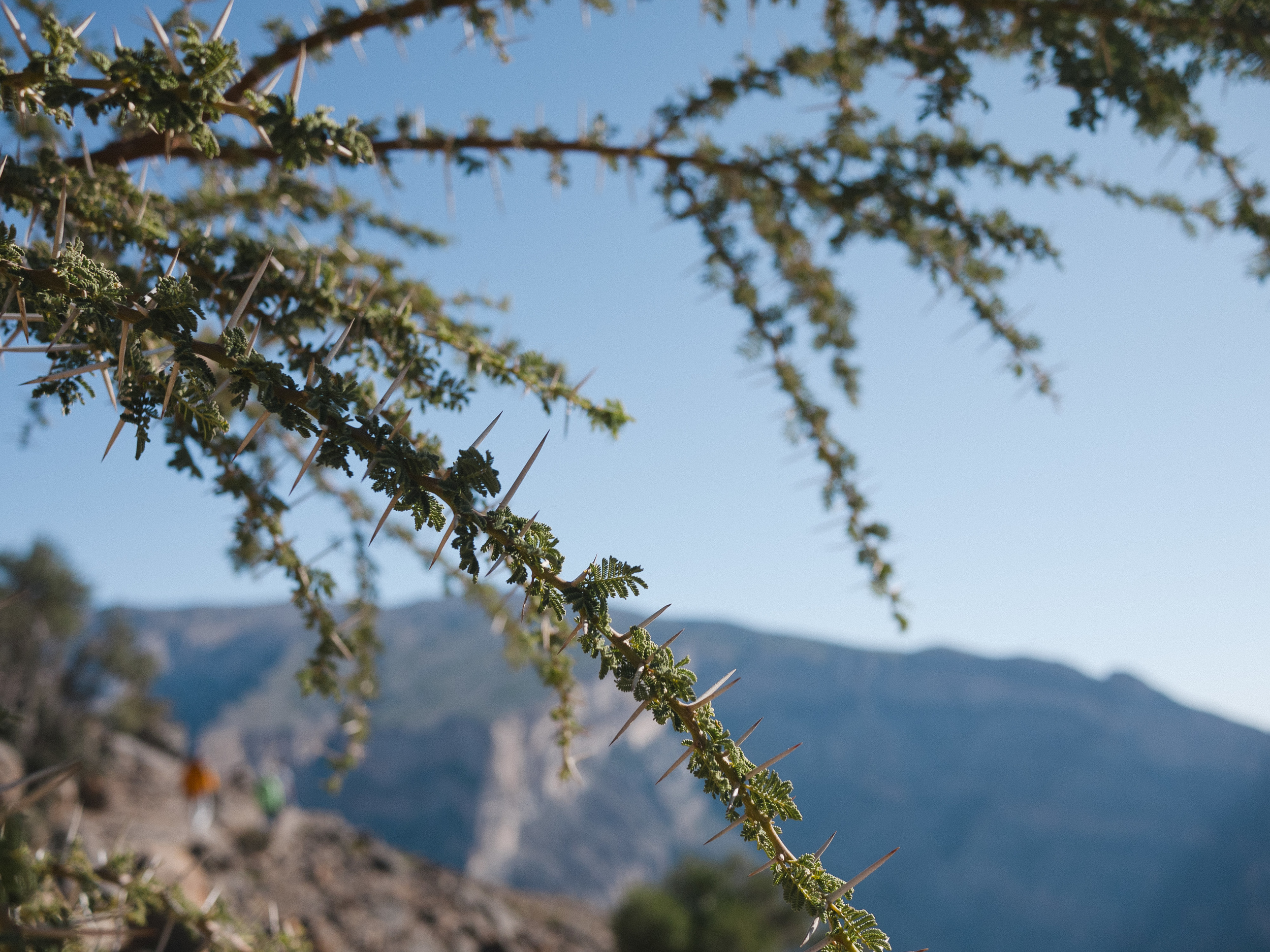 This was what the goats were eating.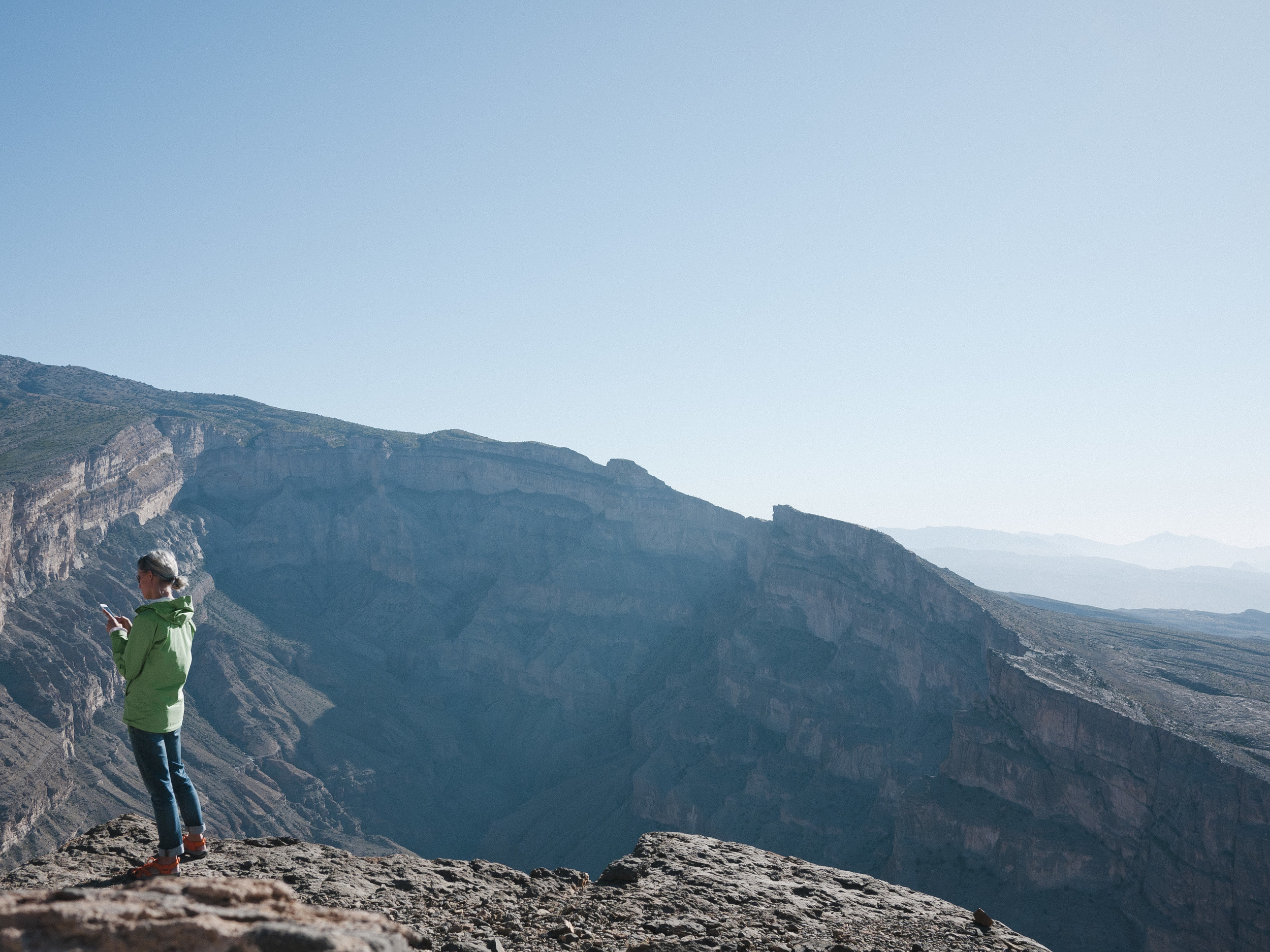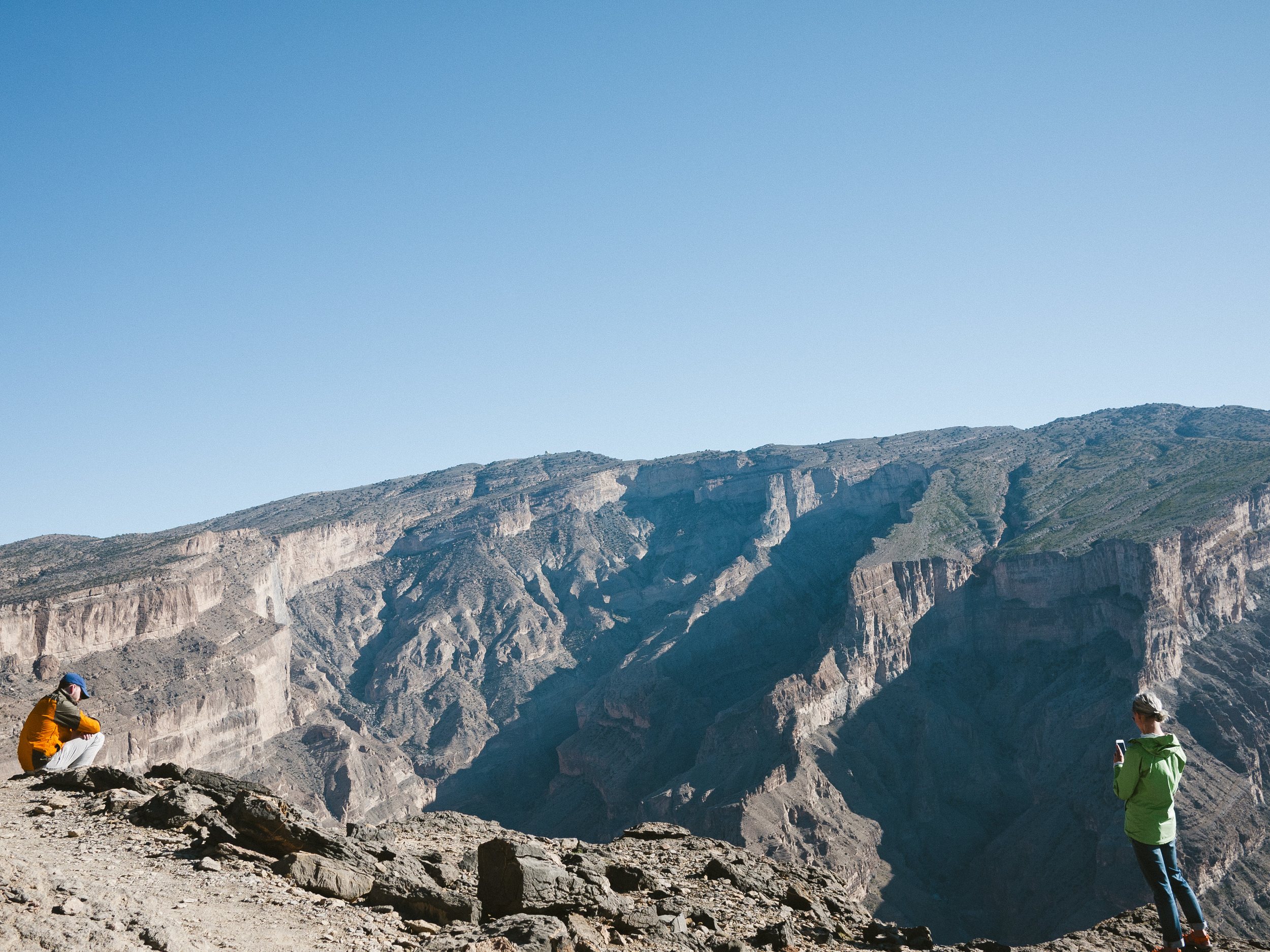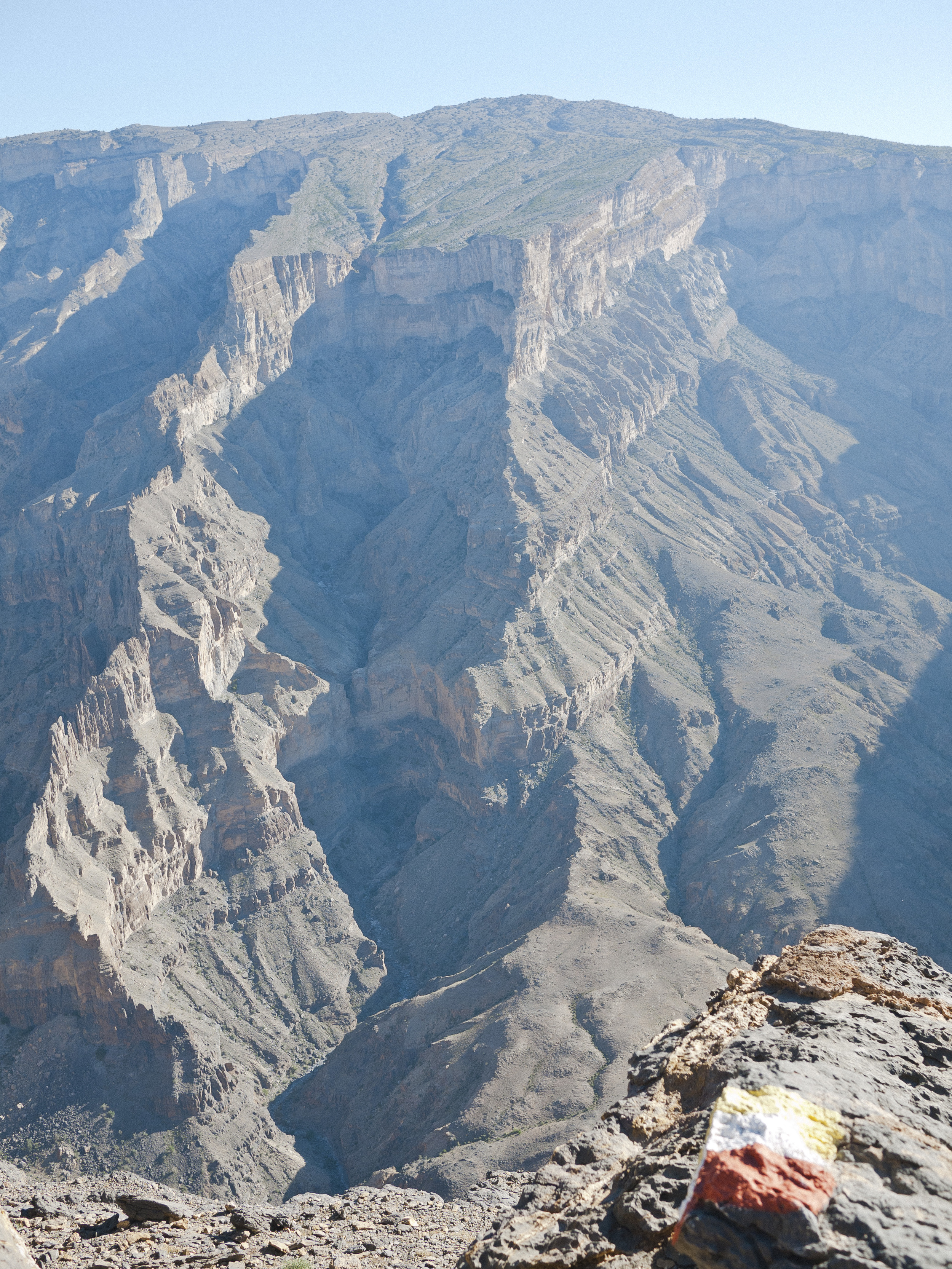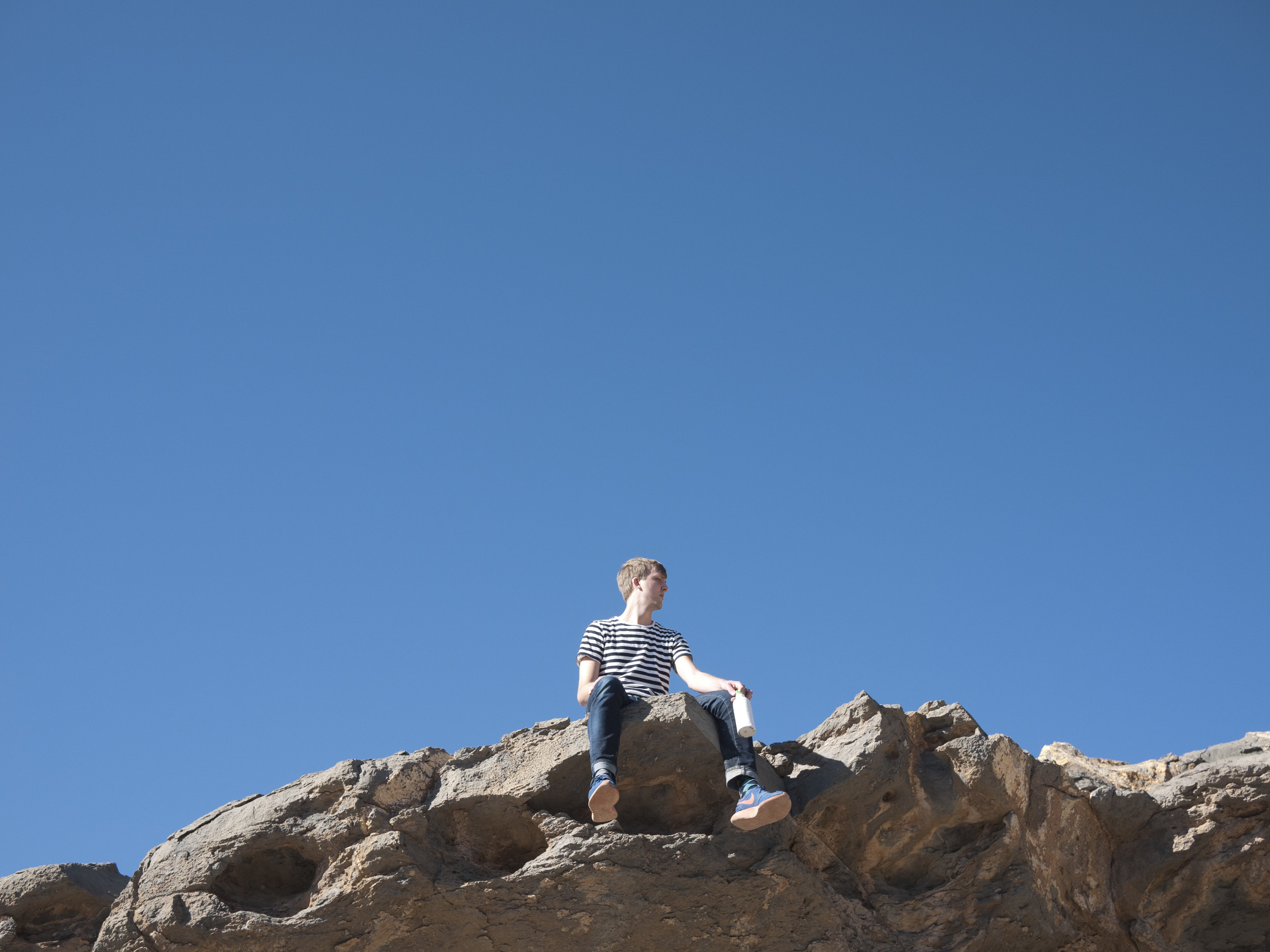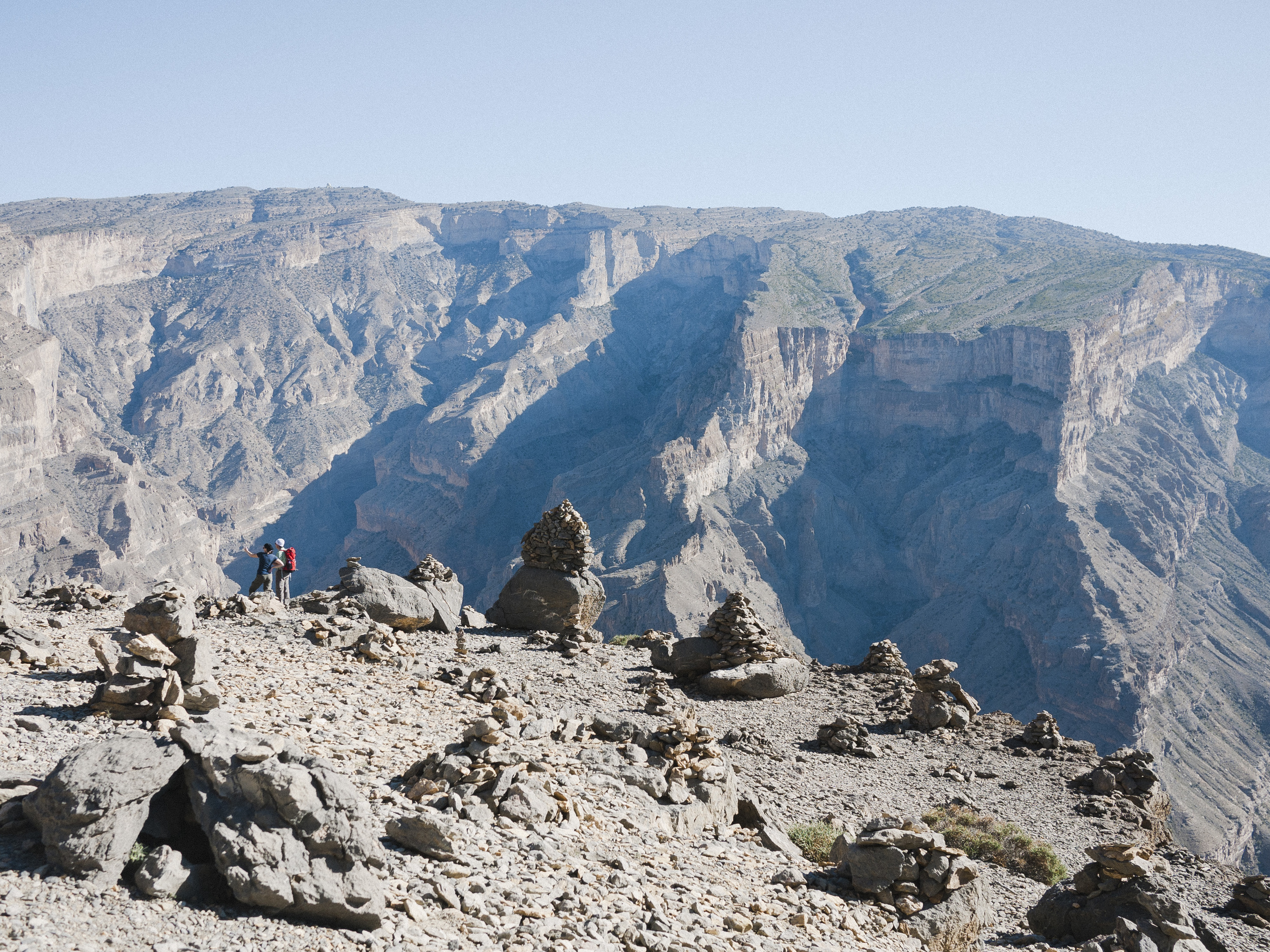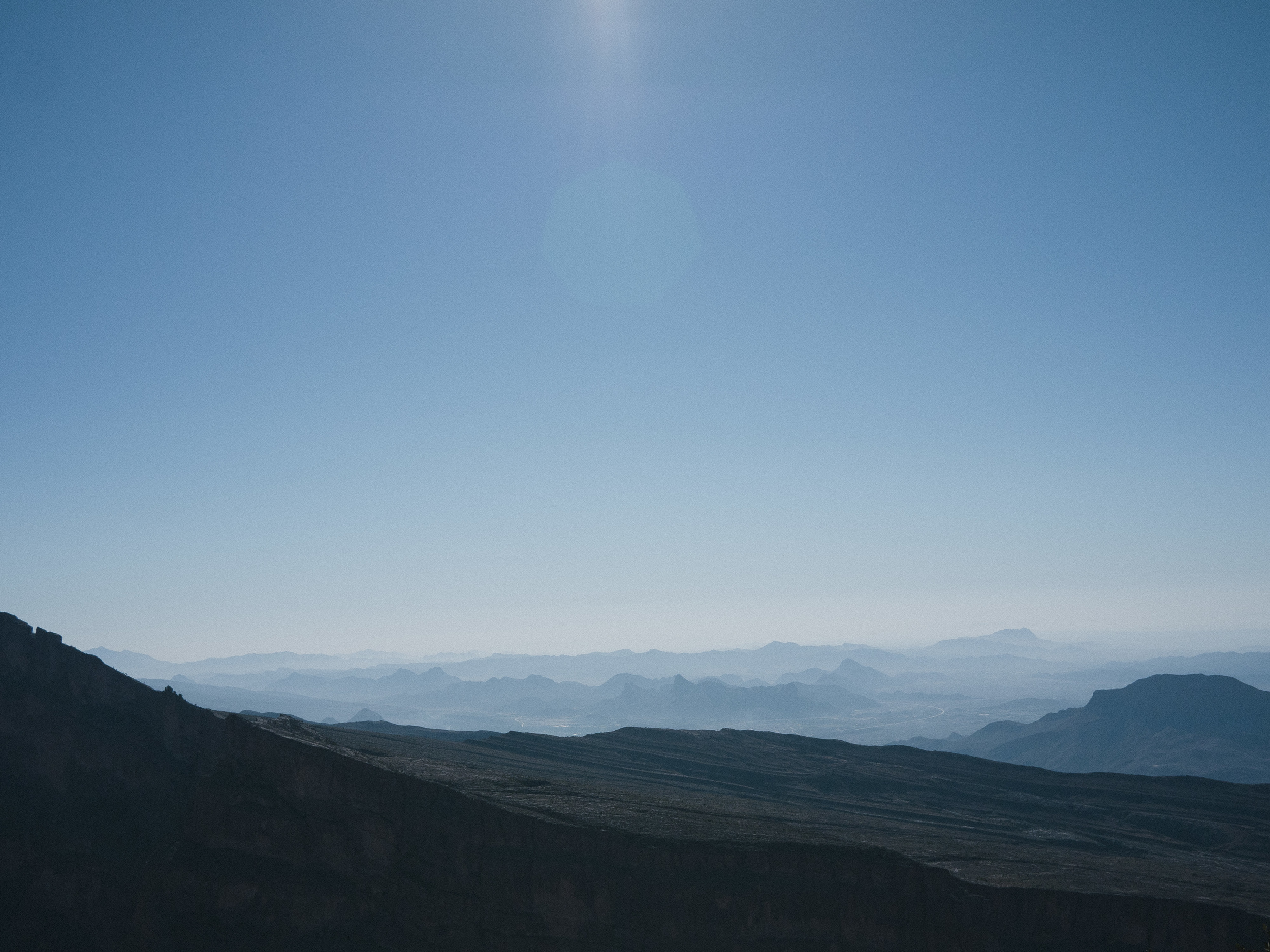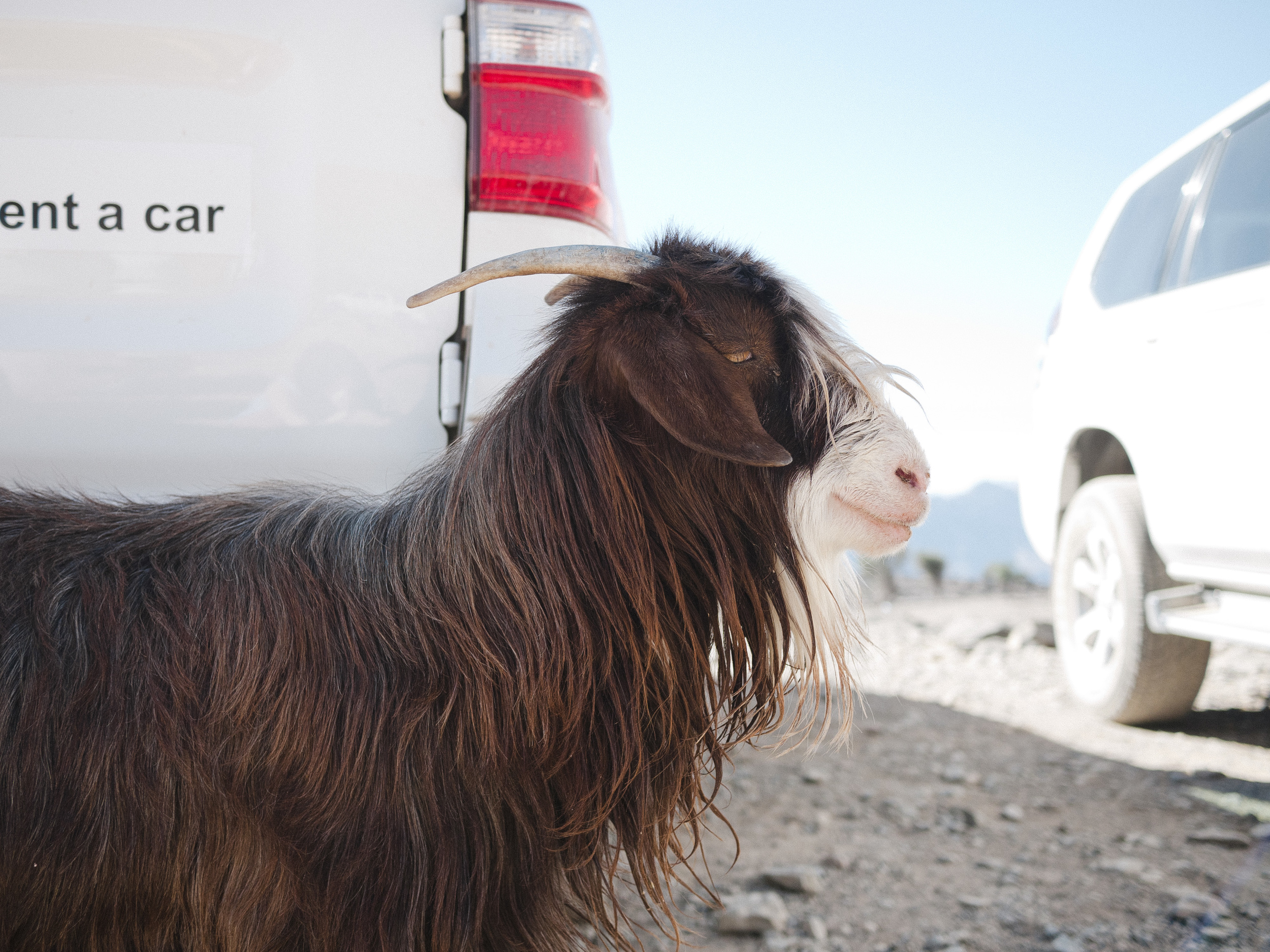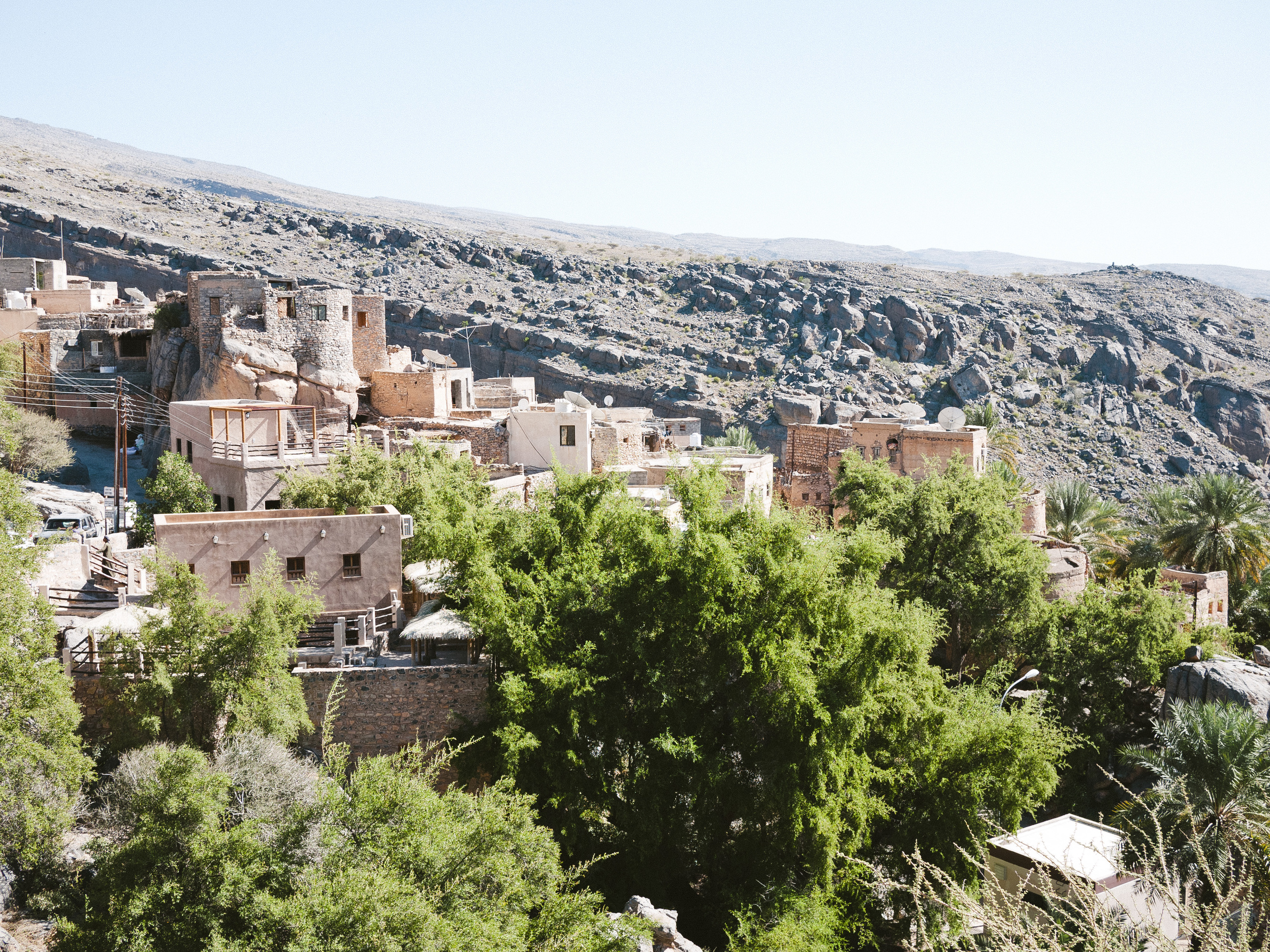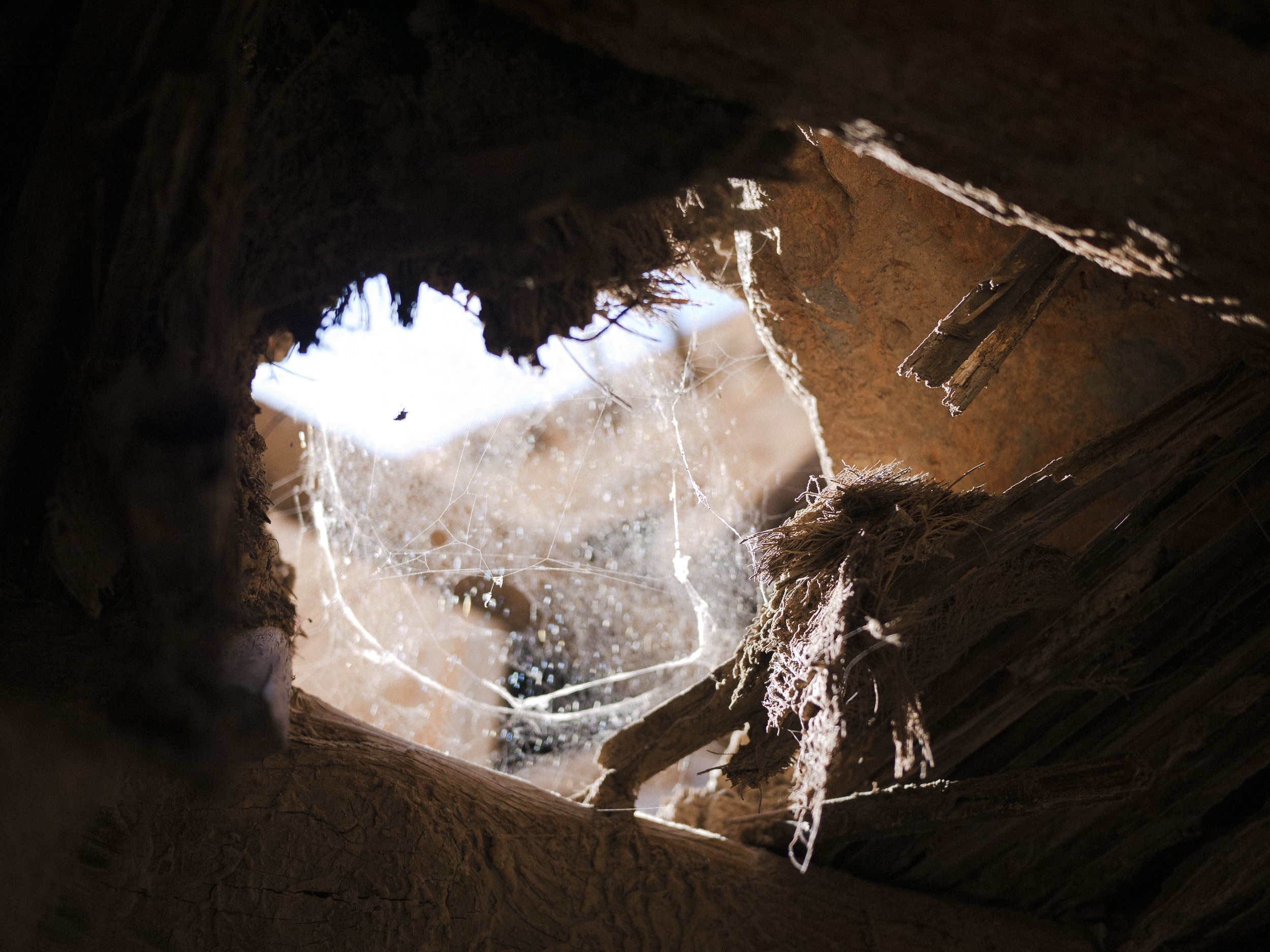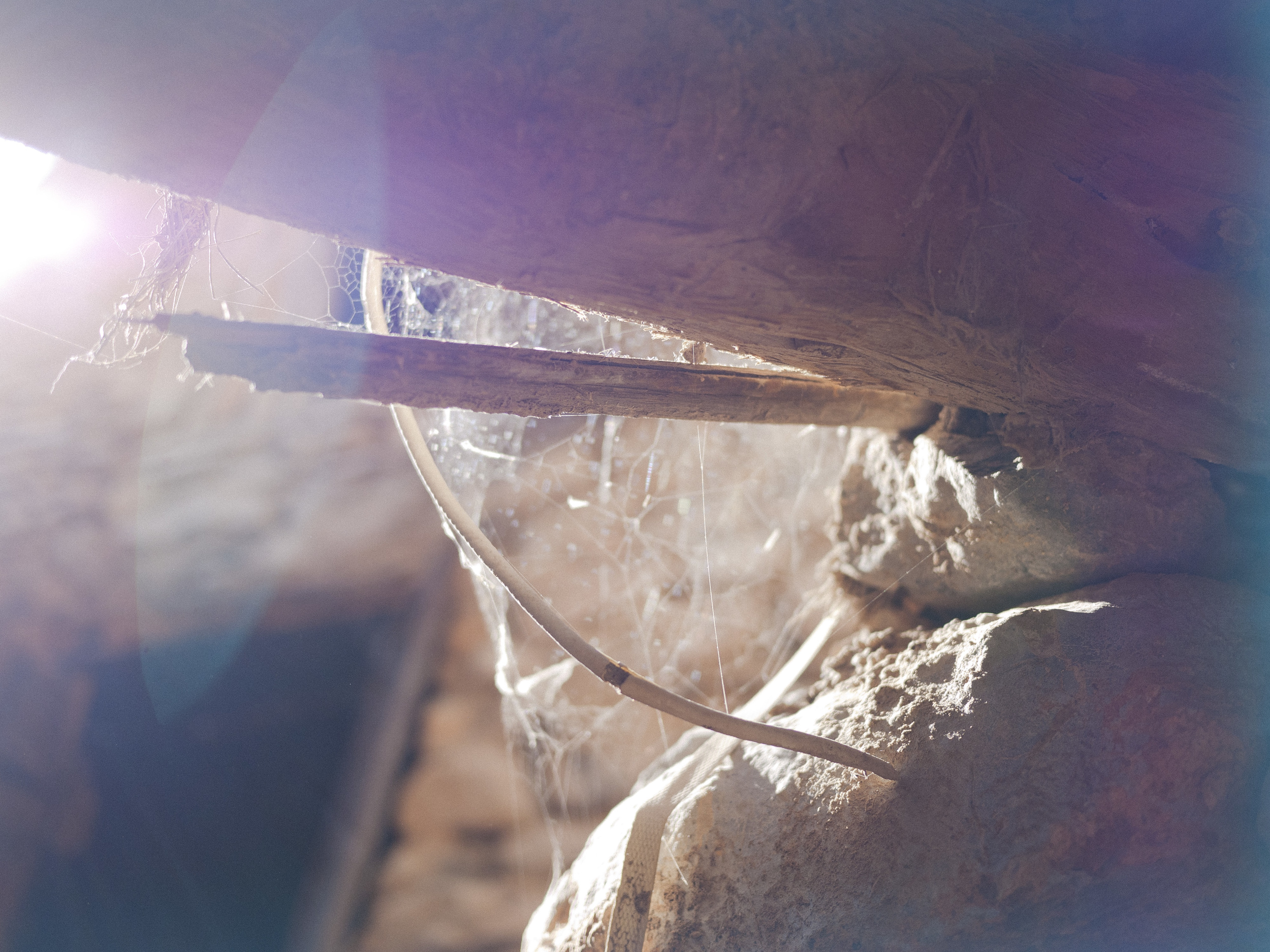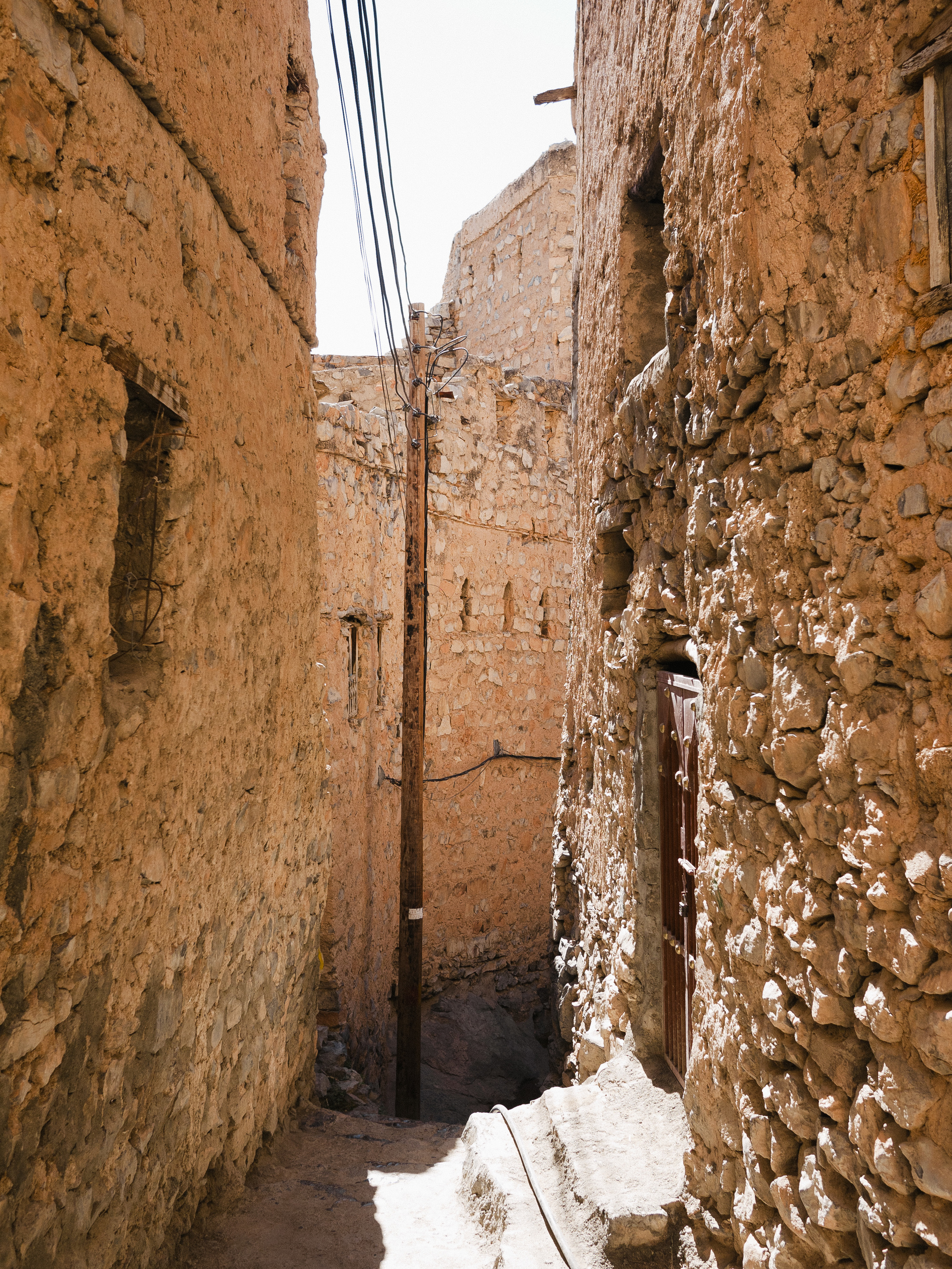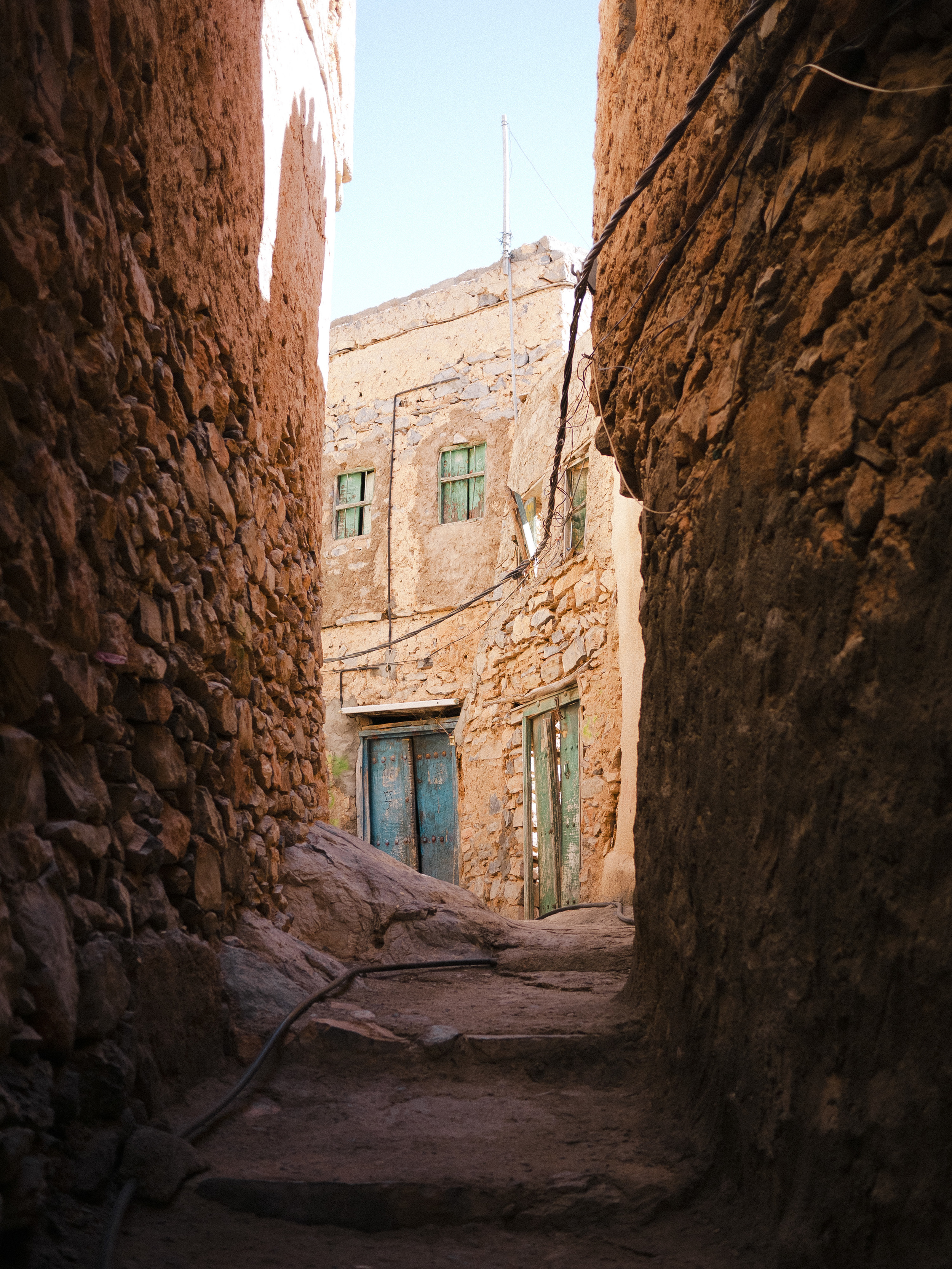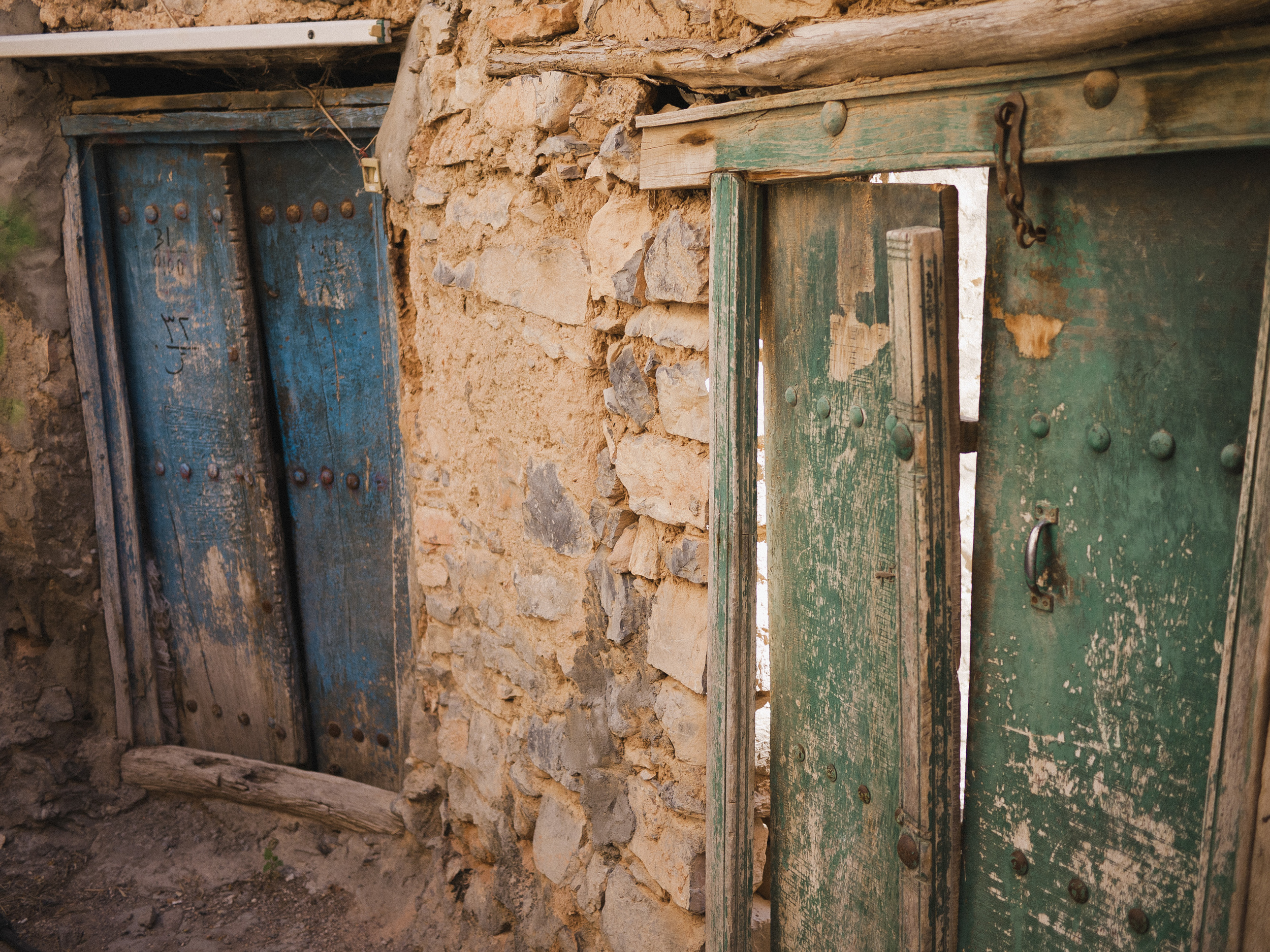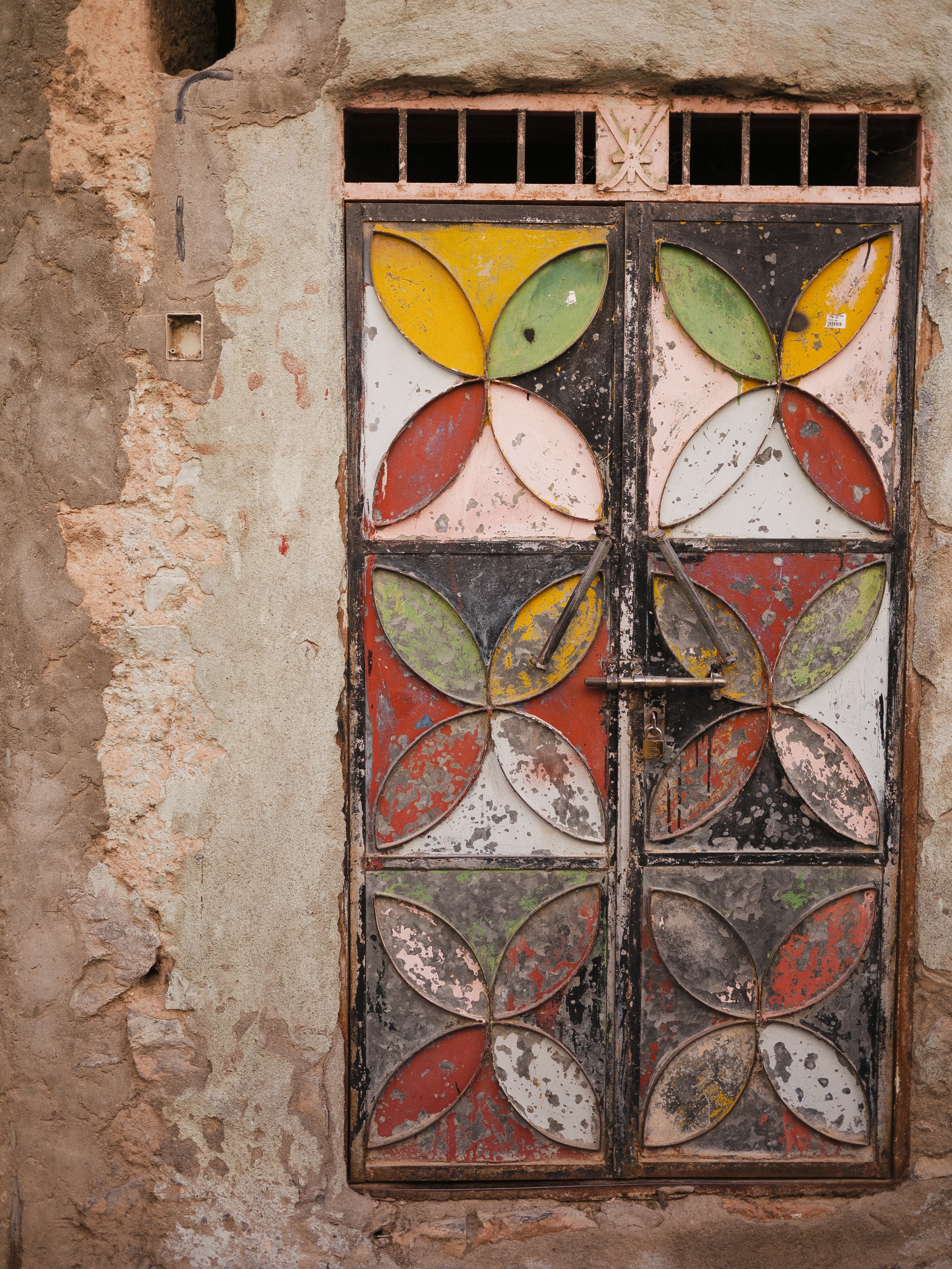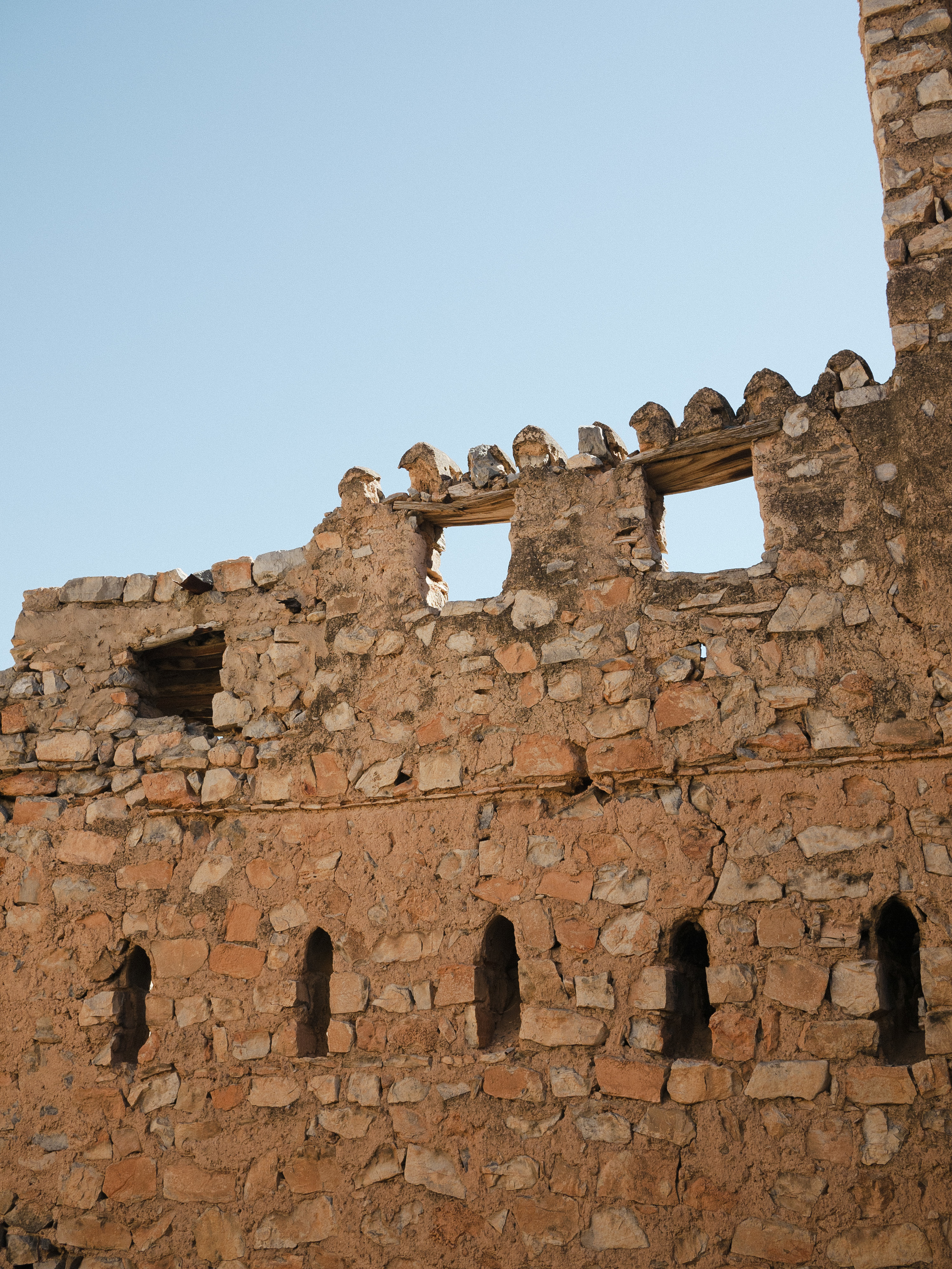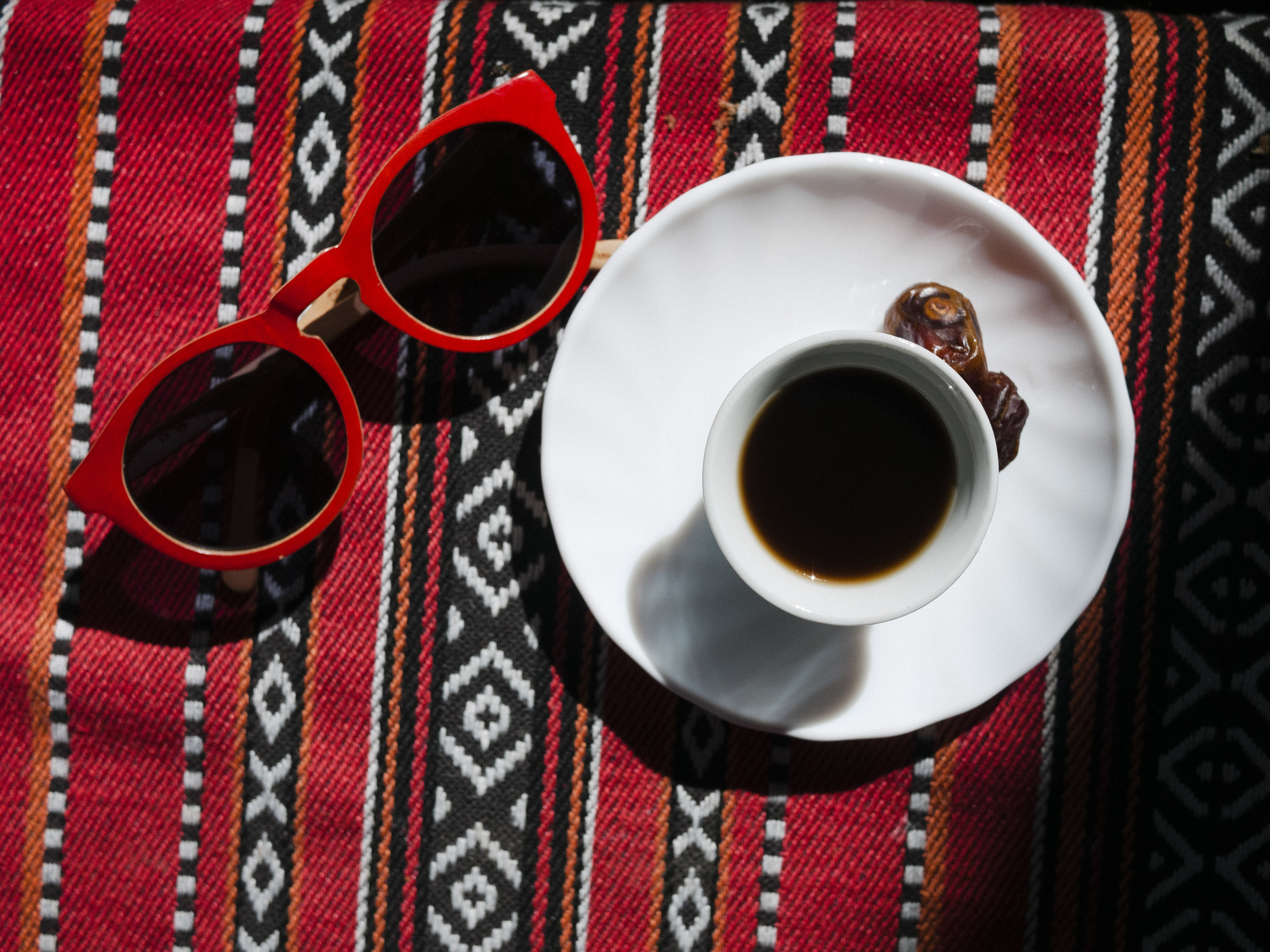 Mmmm, that date and arabic coffee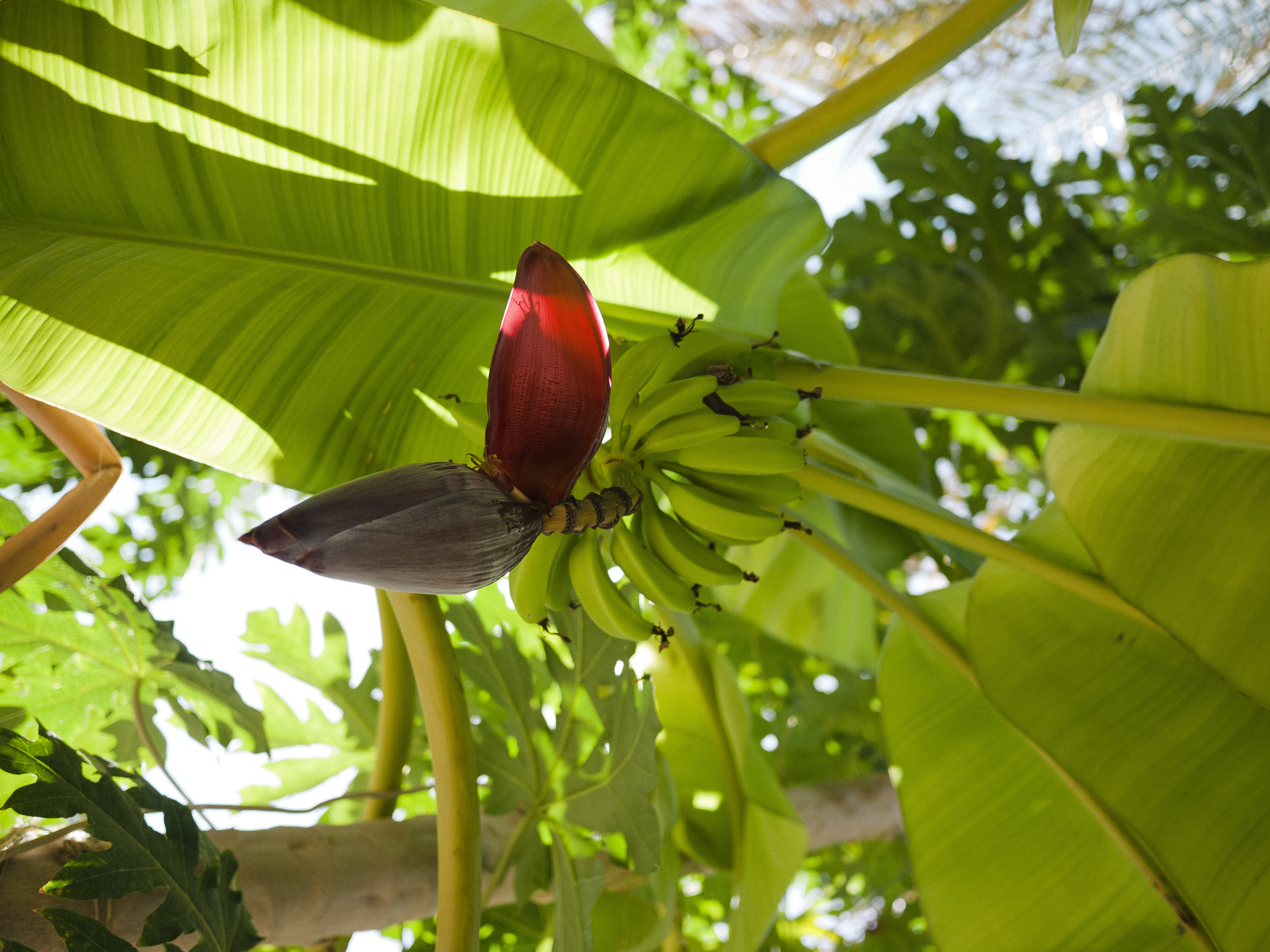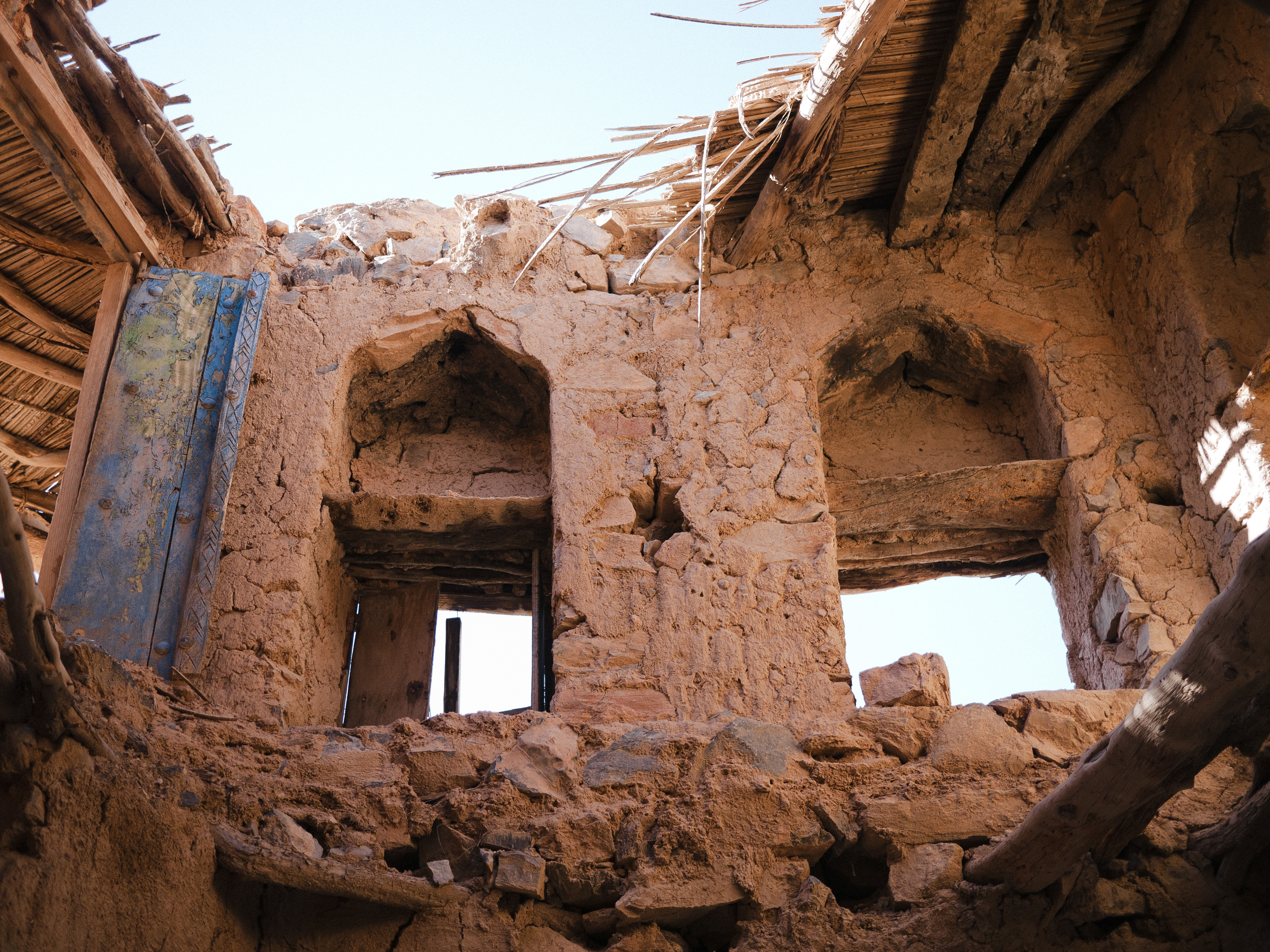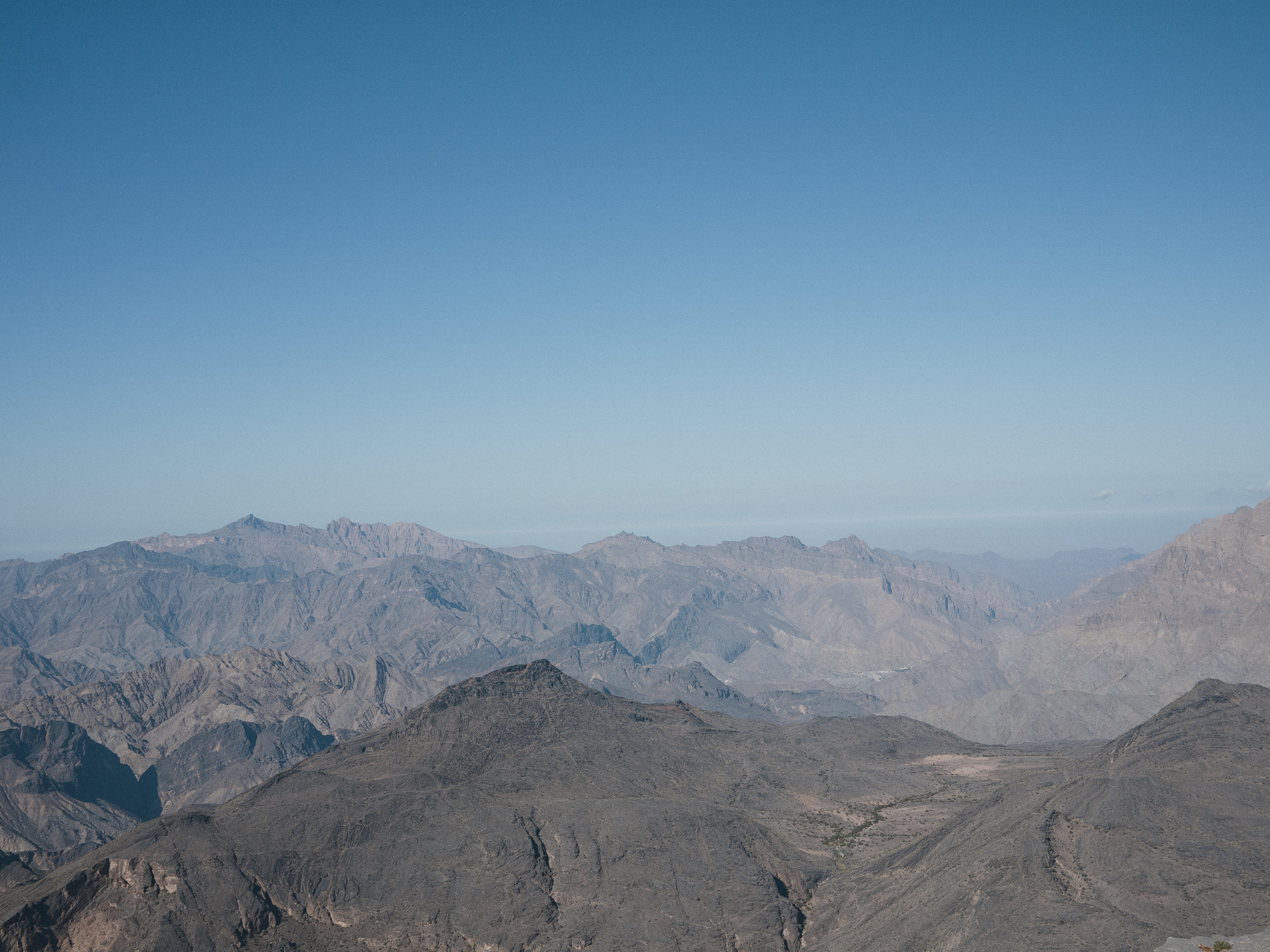 Vertigo inducing dirt road..
This goat, risking its life to eat by standing over the cliff, on a tree branch....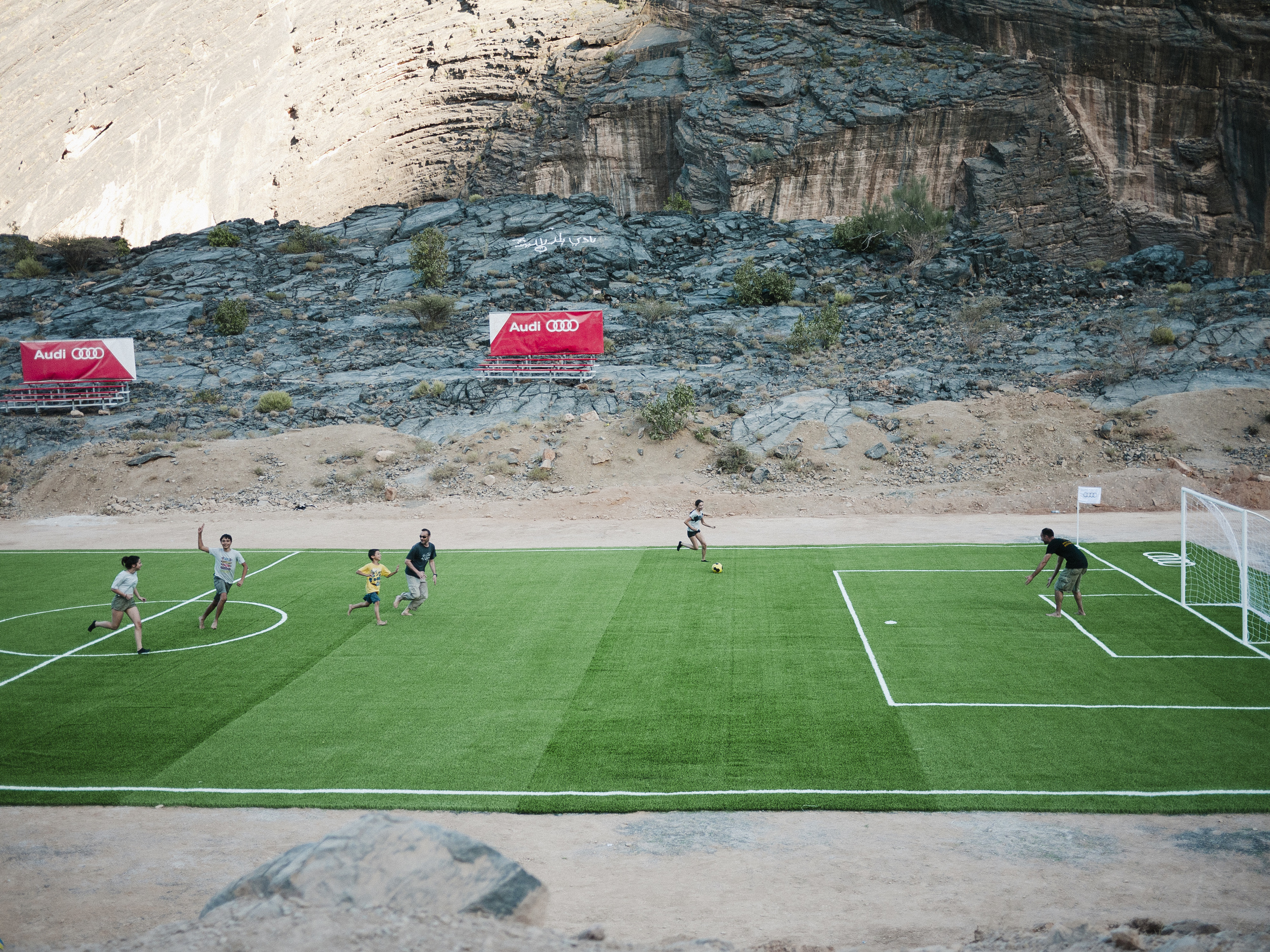 A random Soccer Field we came across on our way to Bilad Sayt.
Meet Badr, aka the real Spiderman, our local trekking guide for canyoning
David, maintaining his balance on 15 ft ledge like a pro despite his sickness.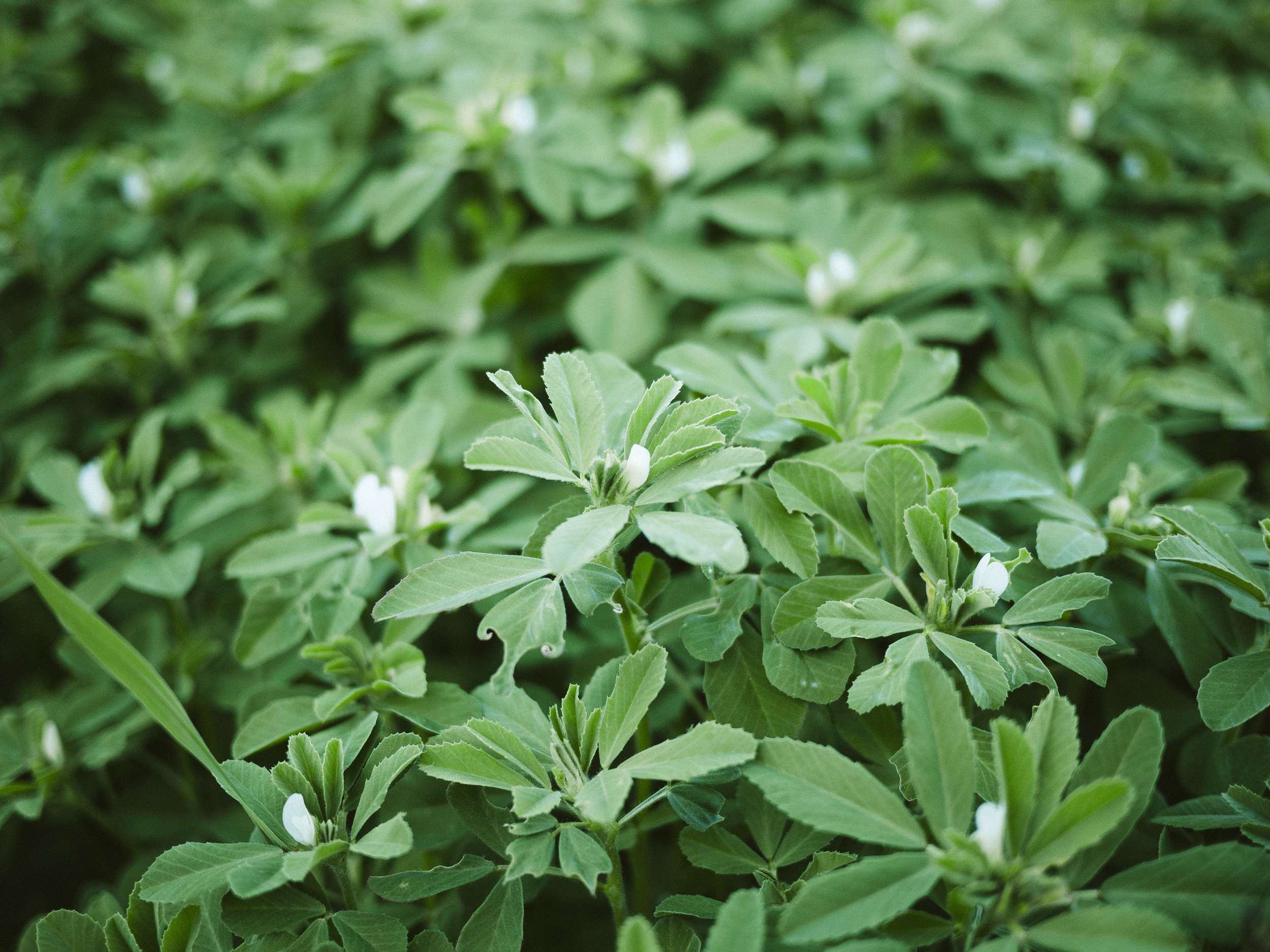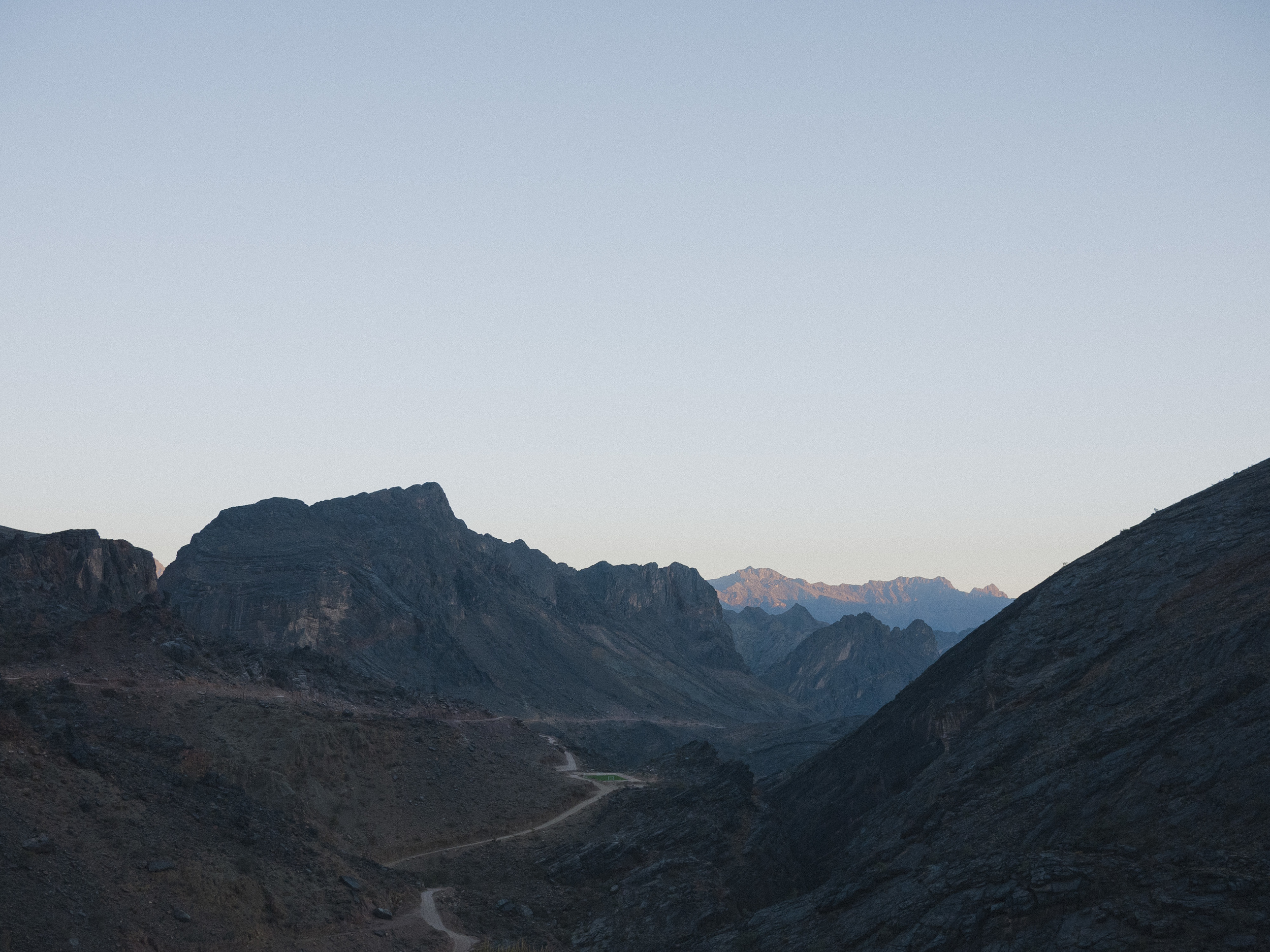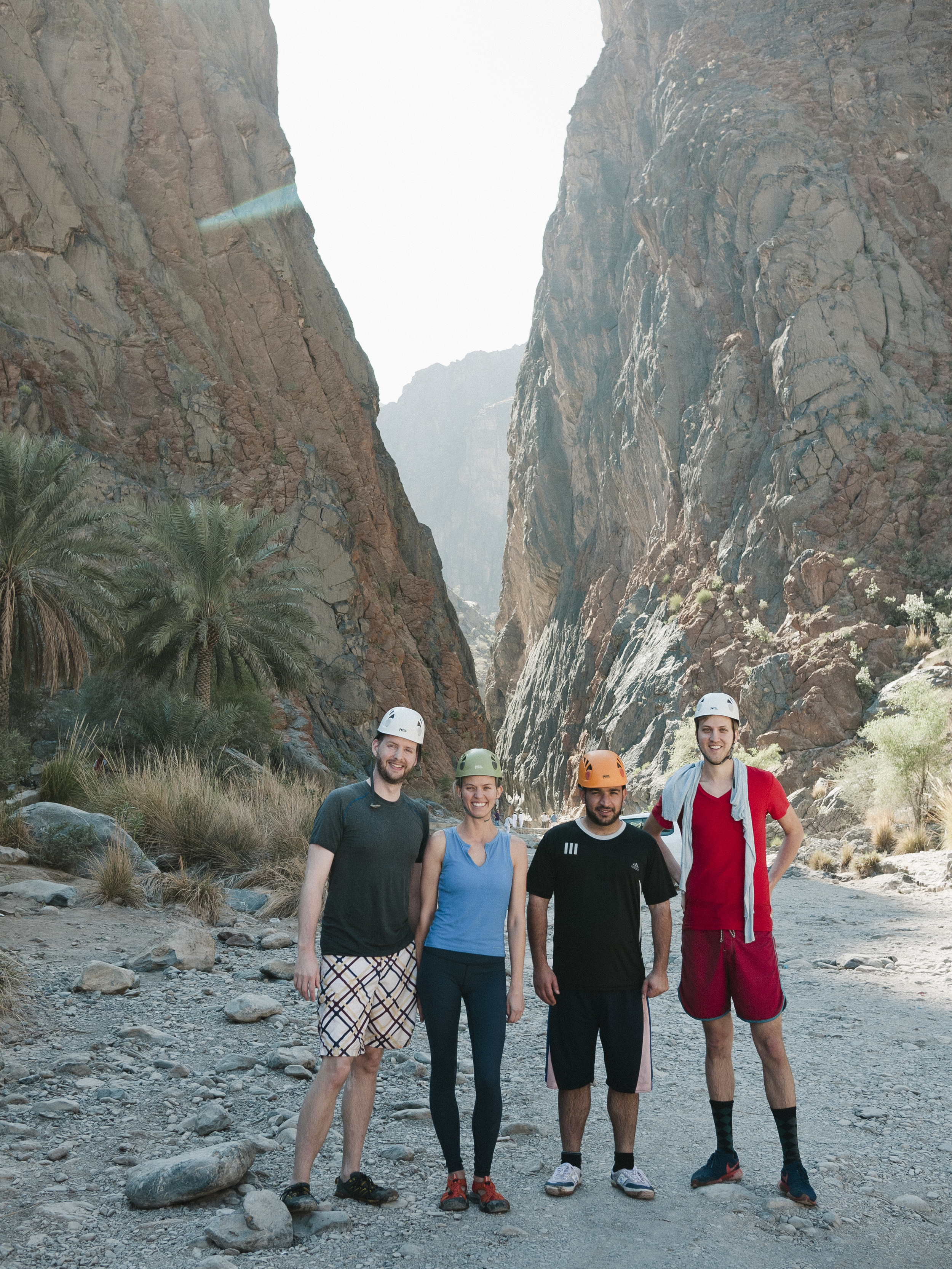 You're going to have to take my word for it. I didn't take my camera with me since it's not waterproof and there was some swimming involved. We did it! This is after we survived canyoning. Very epic!!
I'm pretty sure based on US standard of safety measure, what we did in Oman was highly illegal and dangerous..haha but we were all uninjured and stoked that we got to experience it!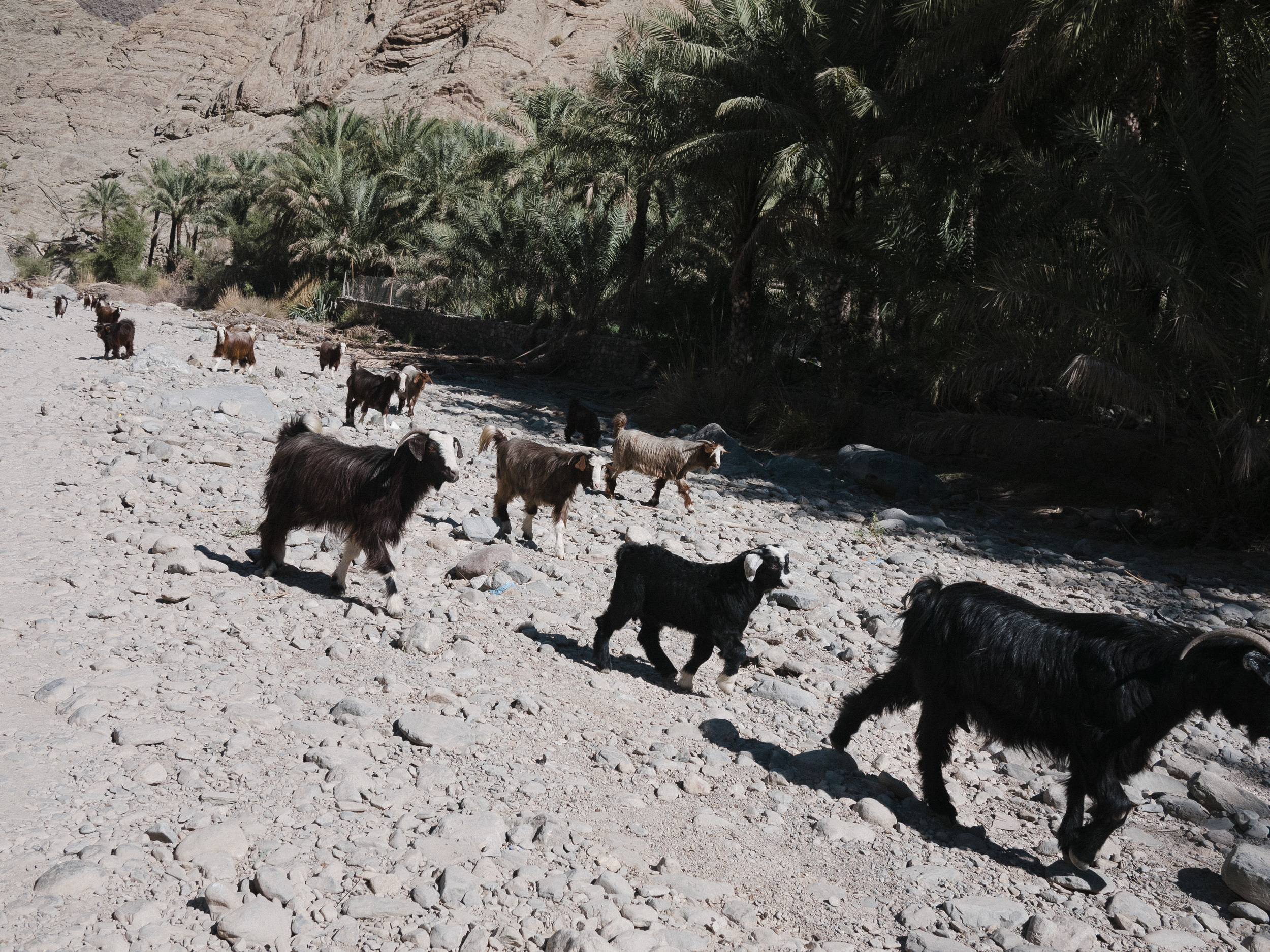 More goats :) There was a goat, chewing on a cardboard box... I wasn't fast enough to capture that in a moving car but it was an adorable sight :)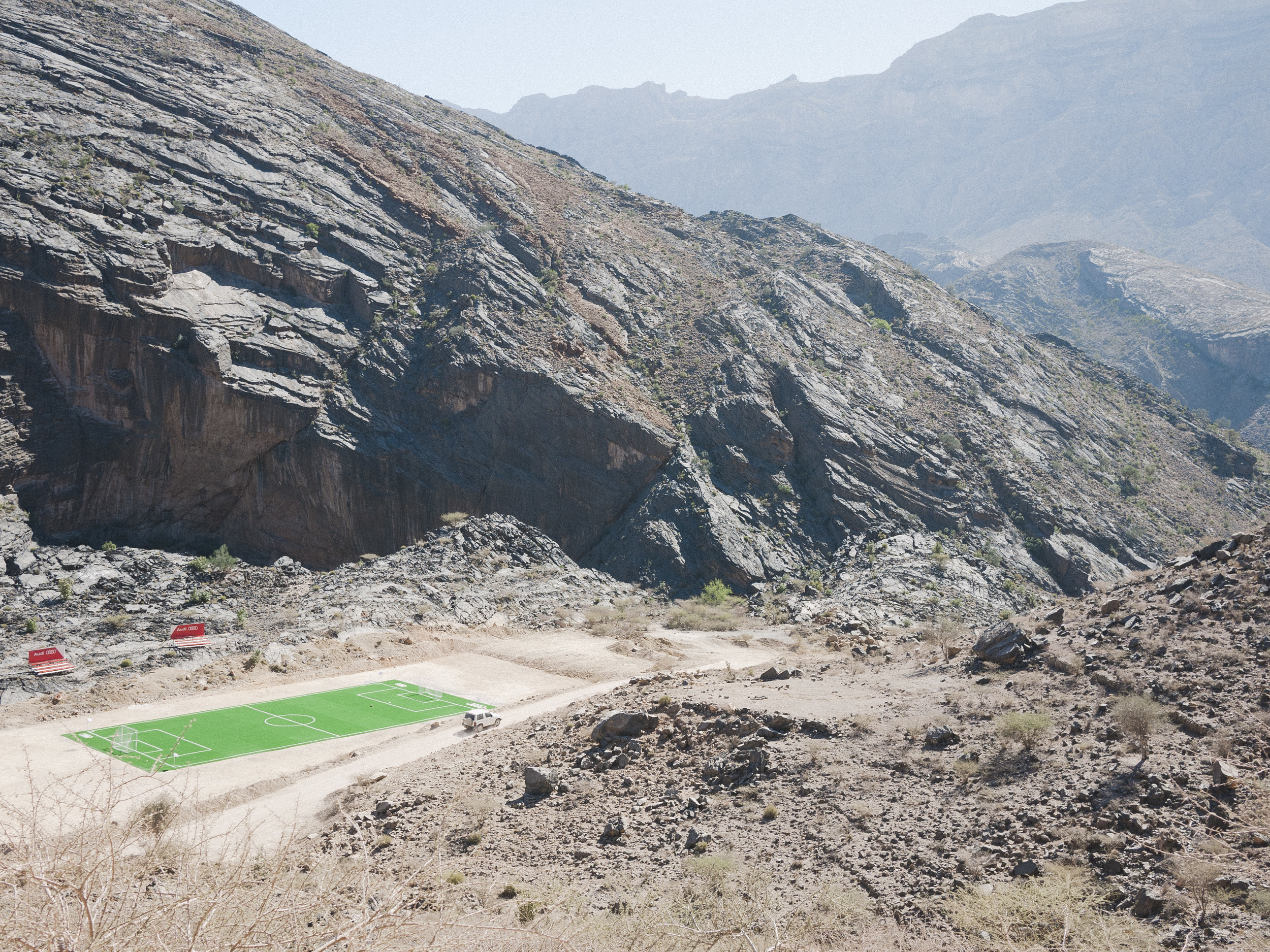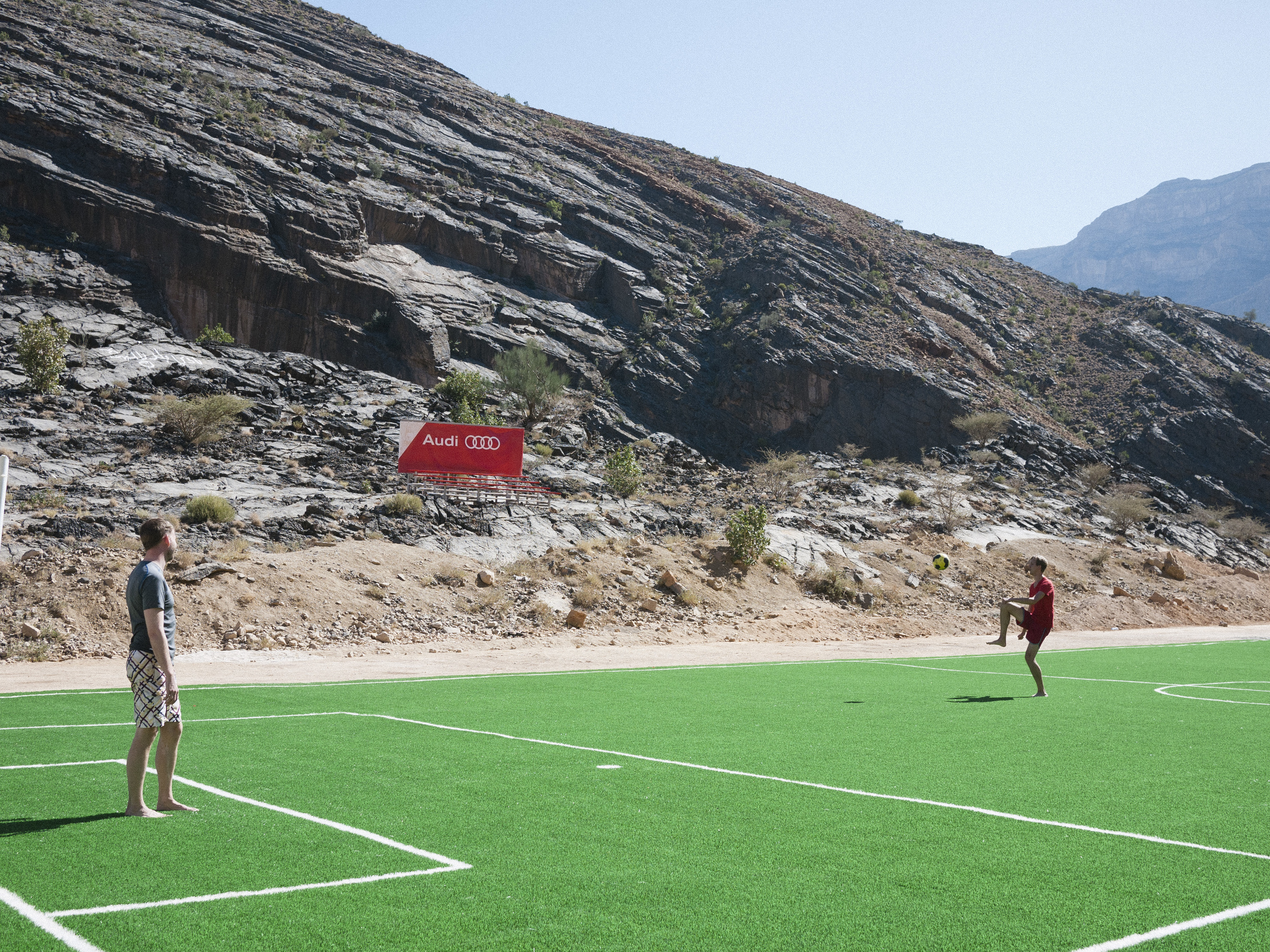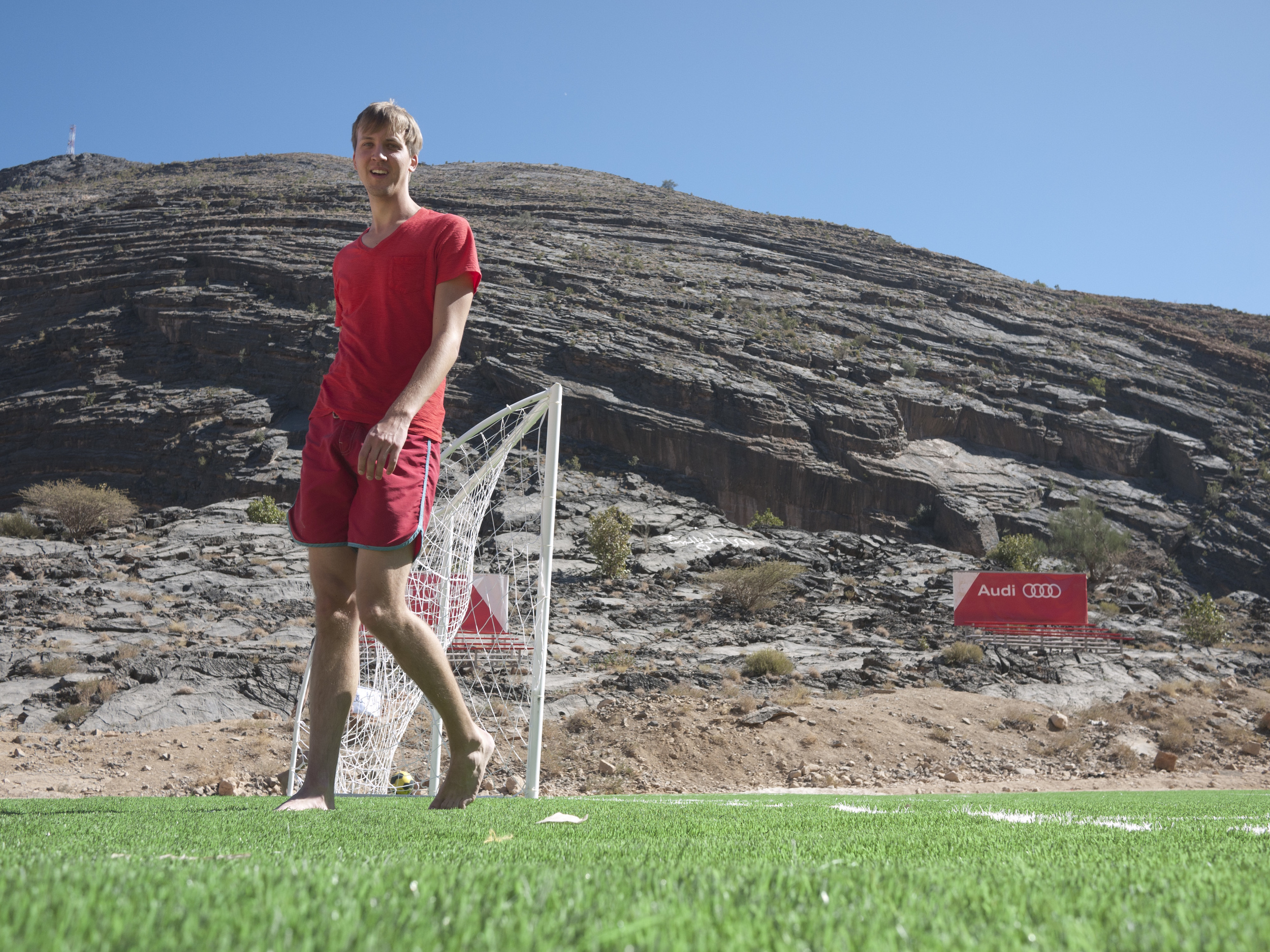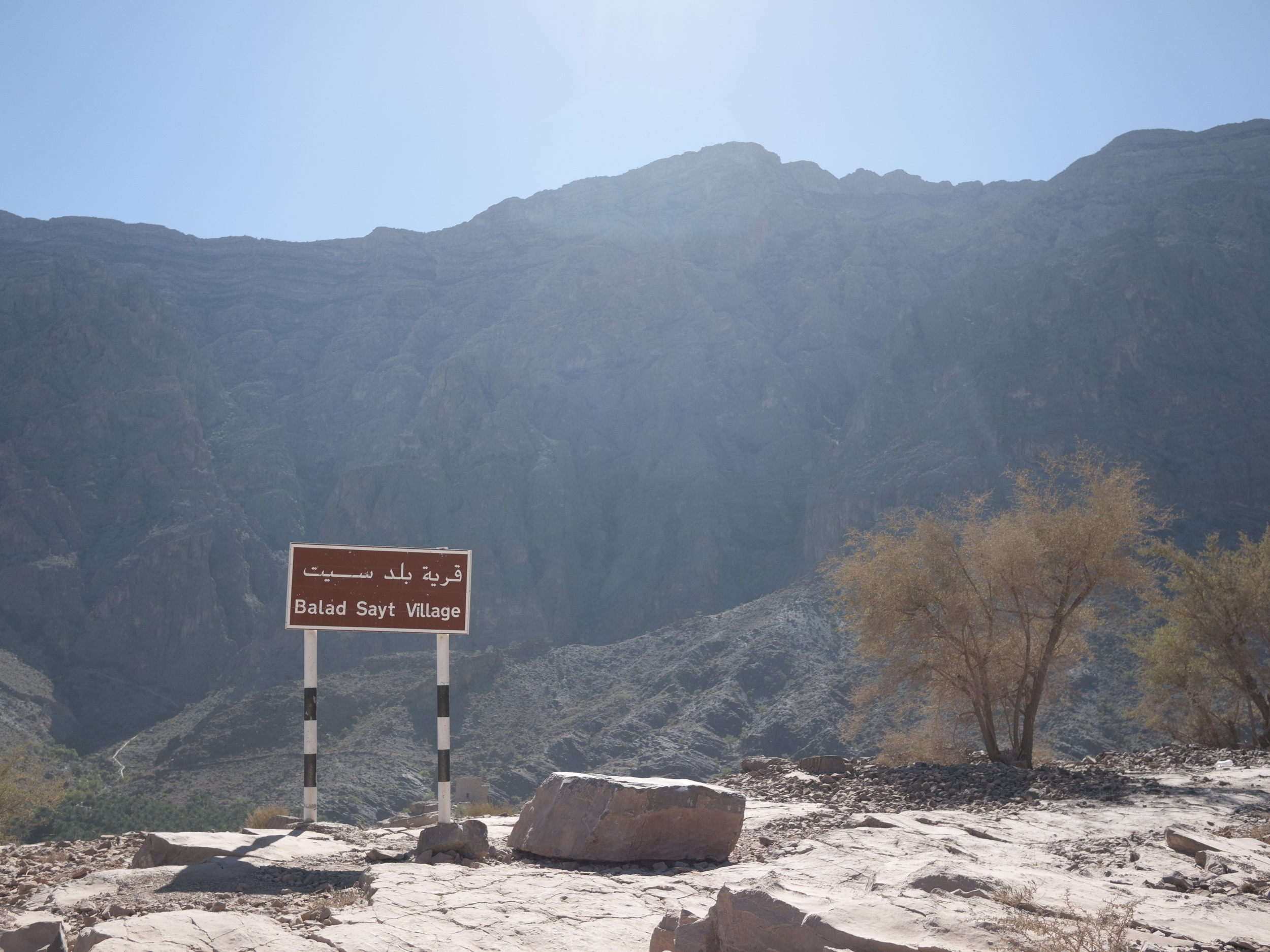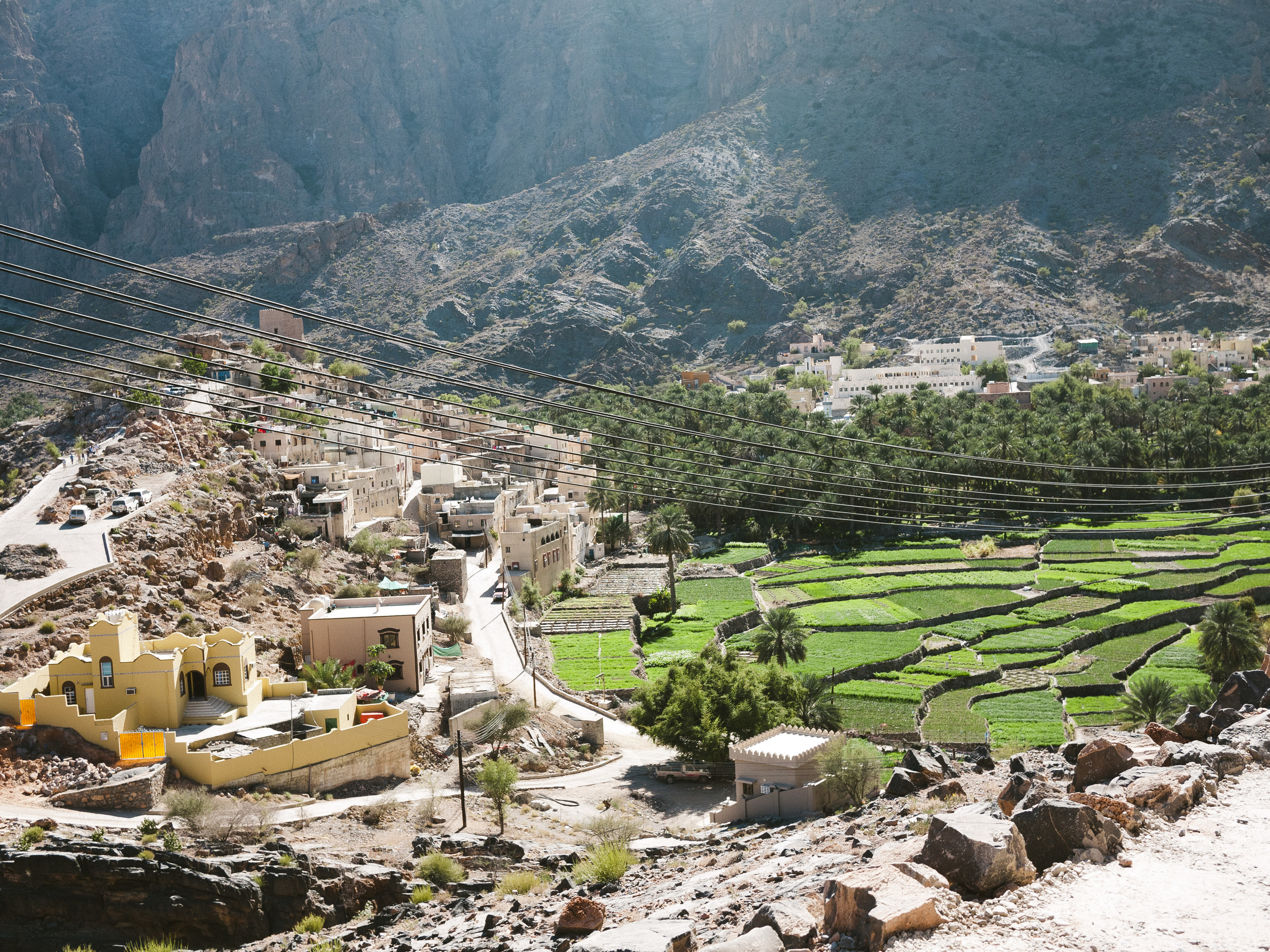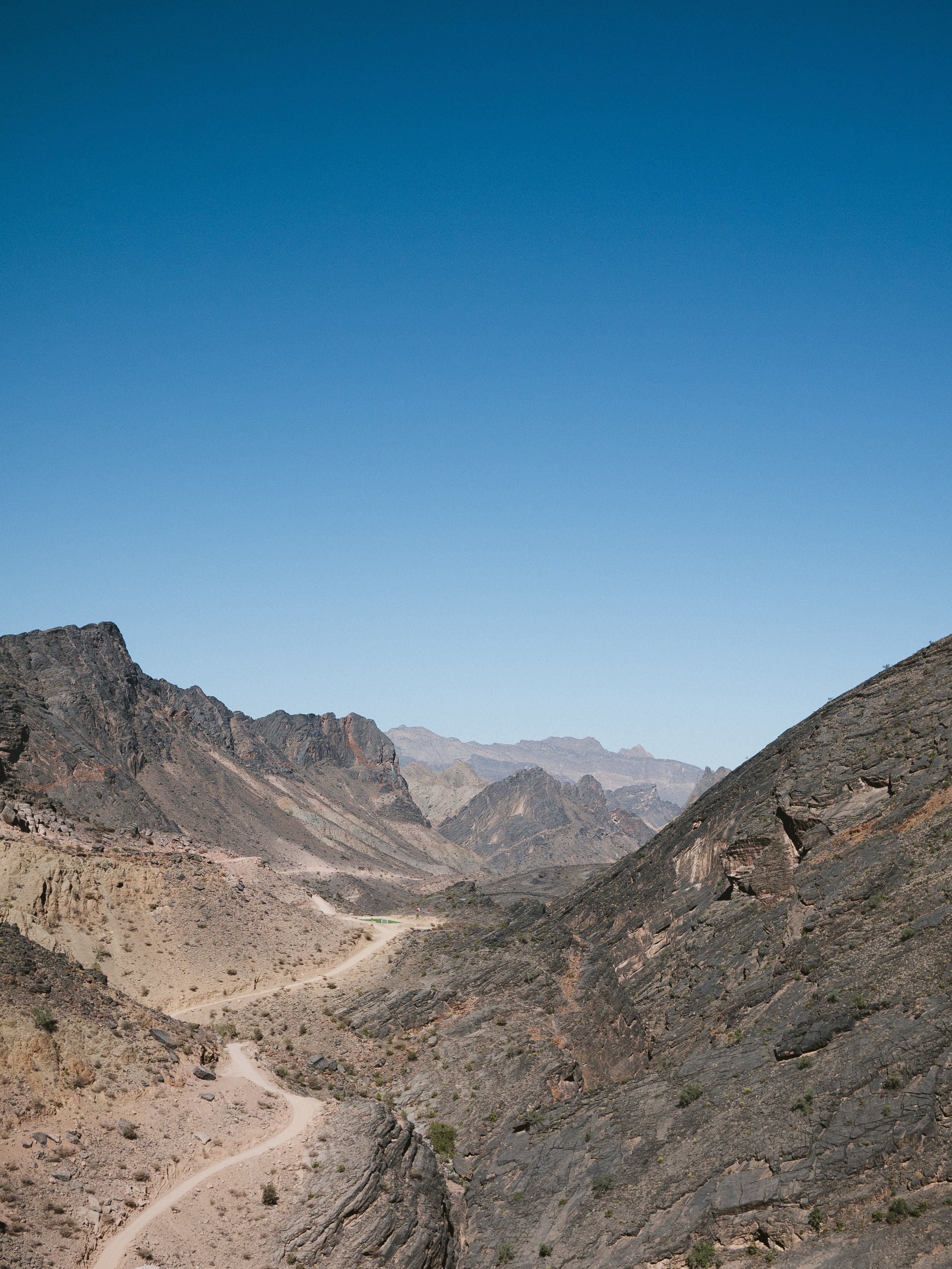 I think we were deep in the valley of this area when we were canyoning....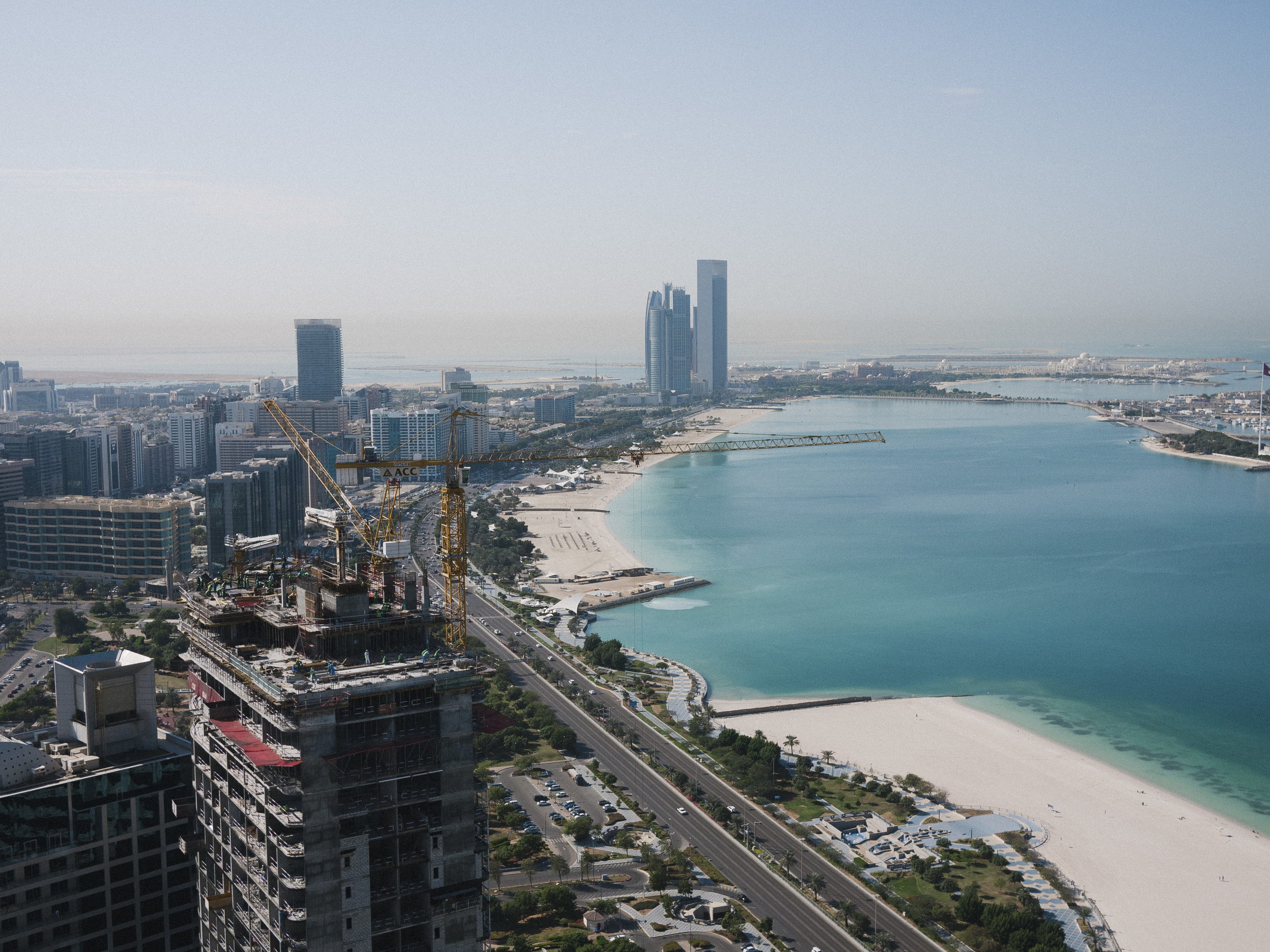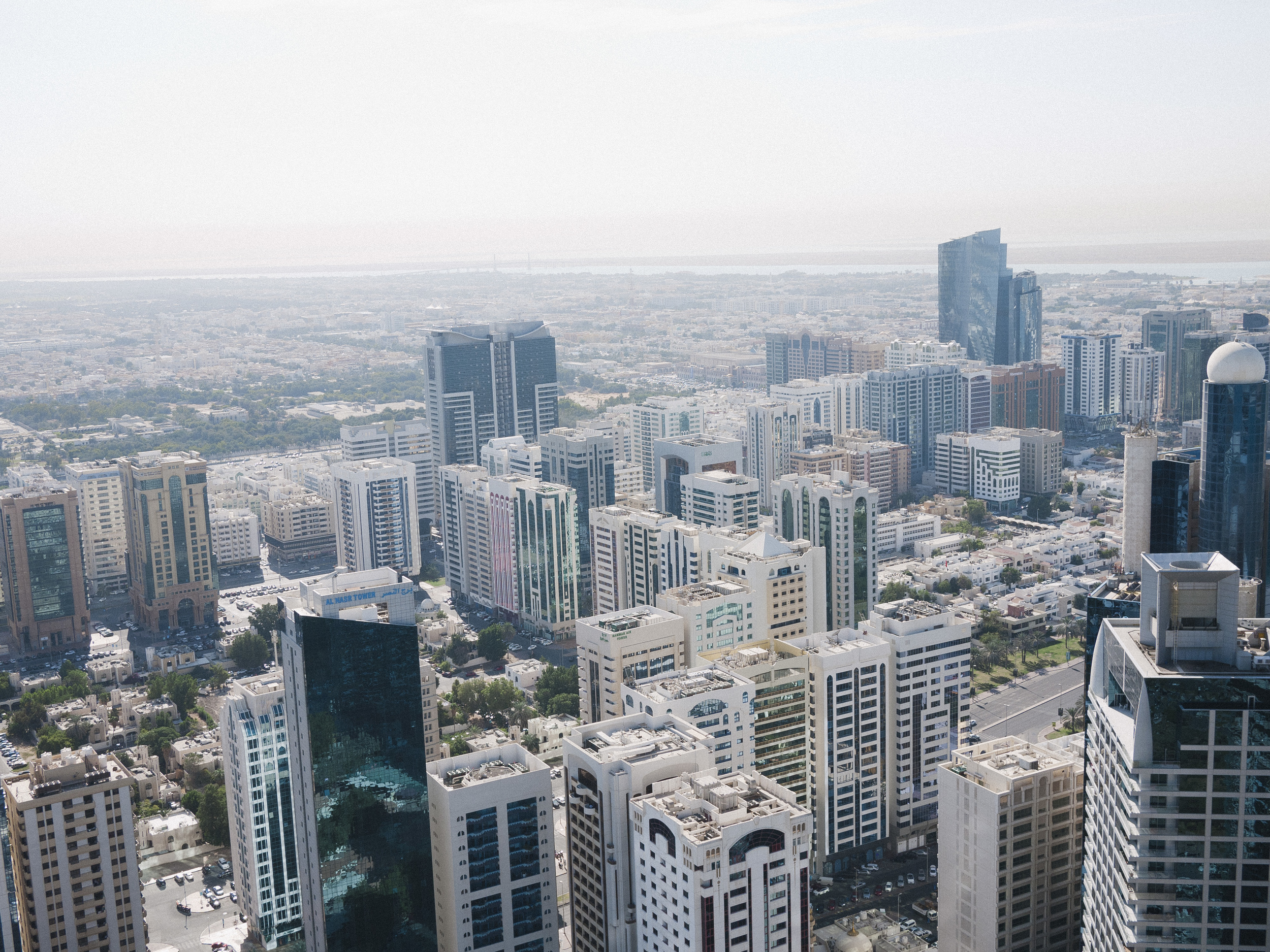 Watching fireworks back at Landmark Tower in Abu Dhabi for New Year's Eve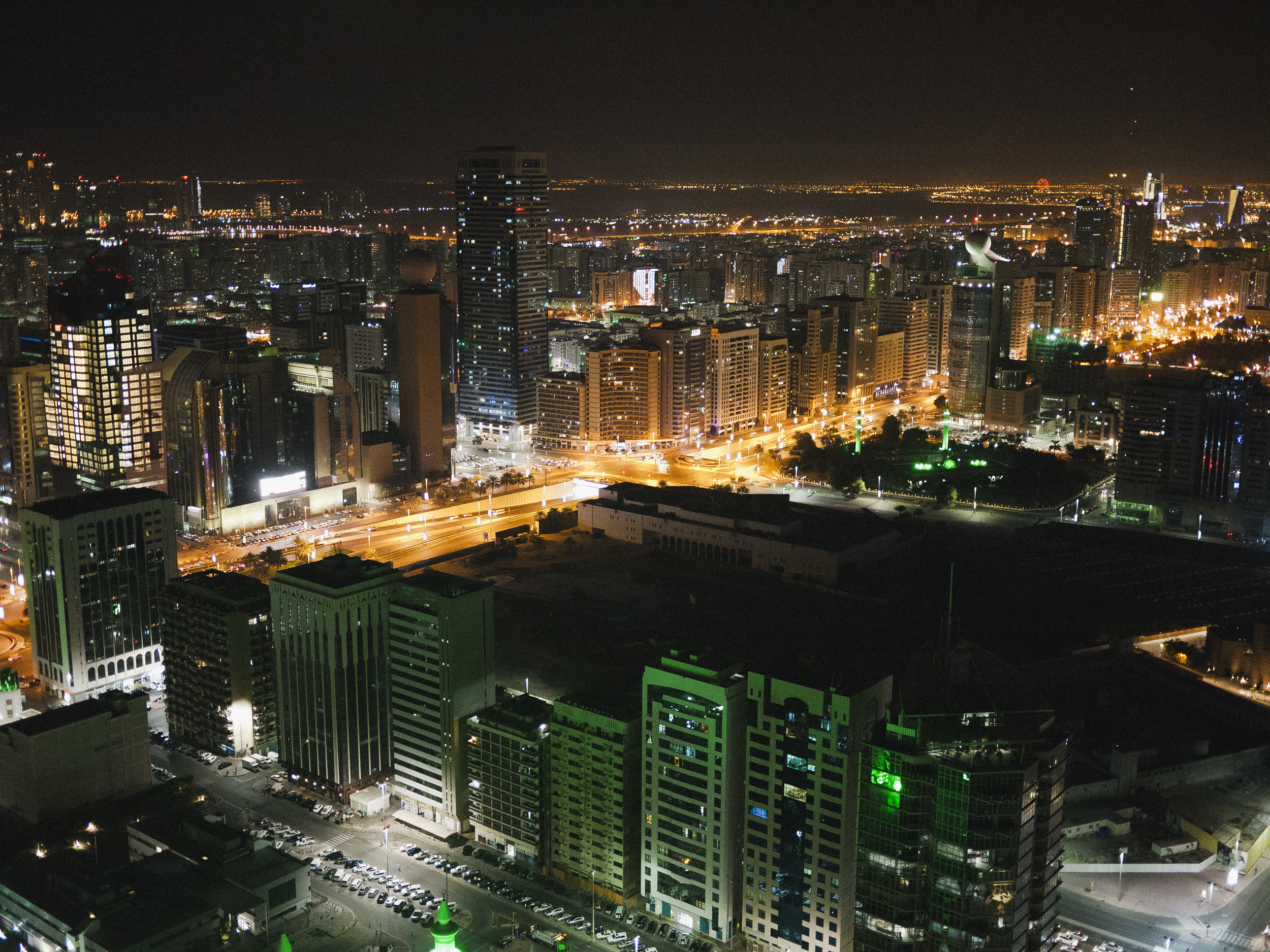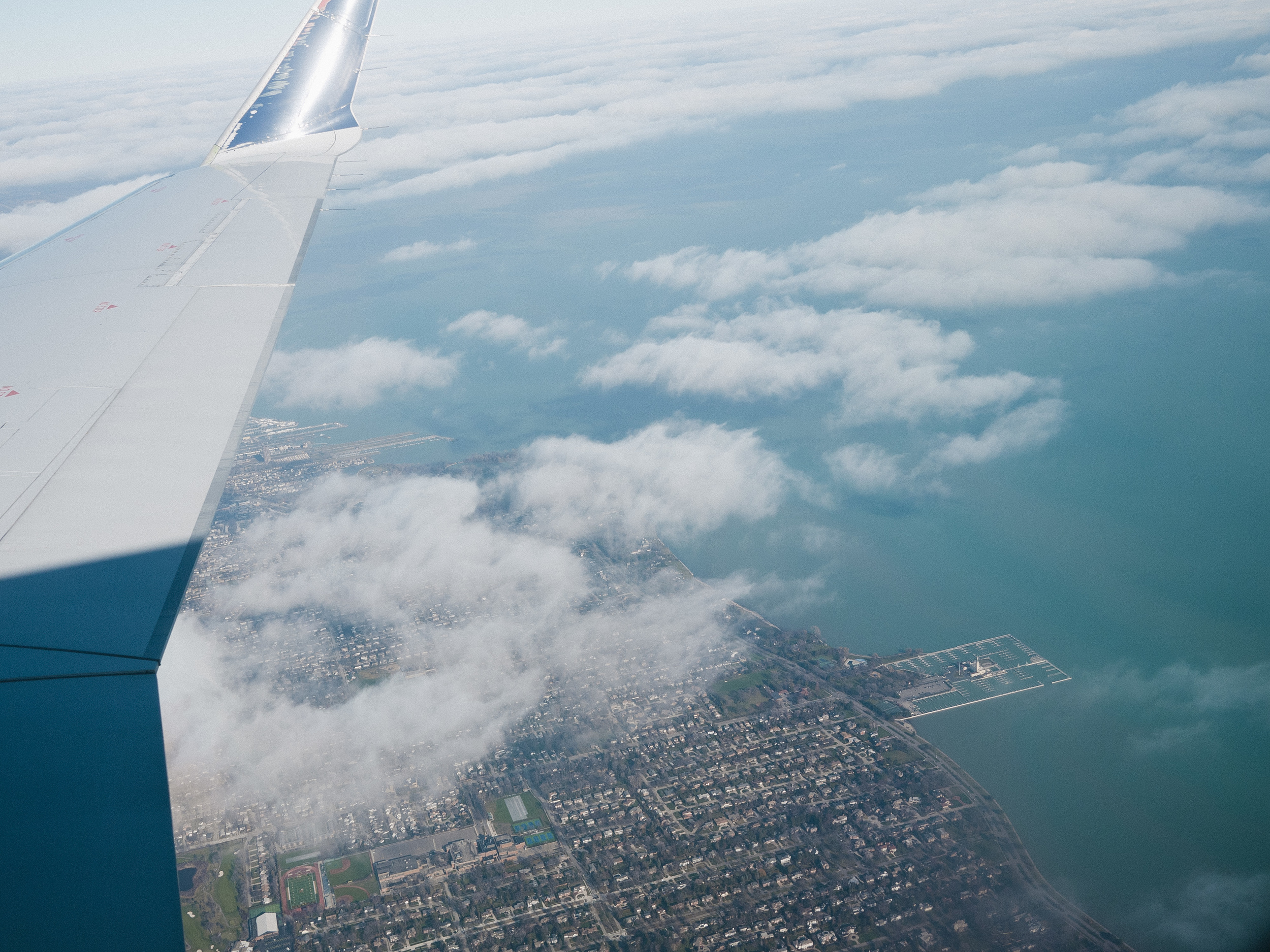 Off we go, back to Detroit :)