We camped at Ludington State Park to soak in the end of Summer and also beginning of an early Fall. We brought Nali along and camped out there with our friends.
Epic Sunrise
We woke up little too early on Saturday morning. We decided to go for a stroll, accompanied by our four legged creature :) The sky was pretty epic and had amazing colors as the Sun was rising.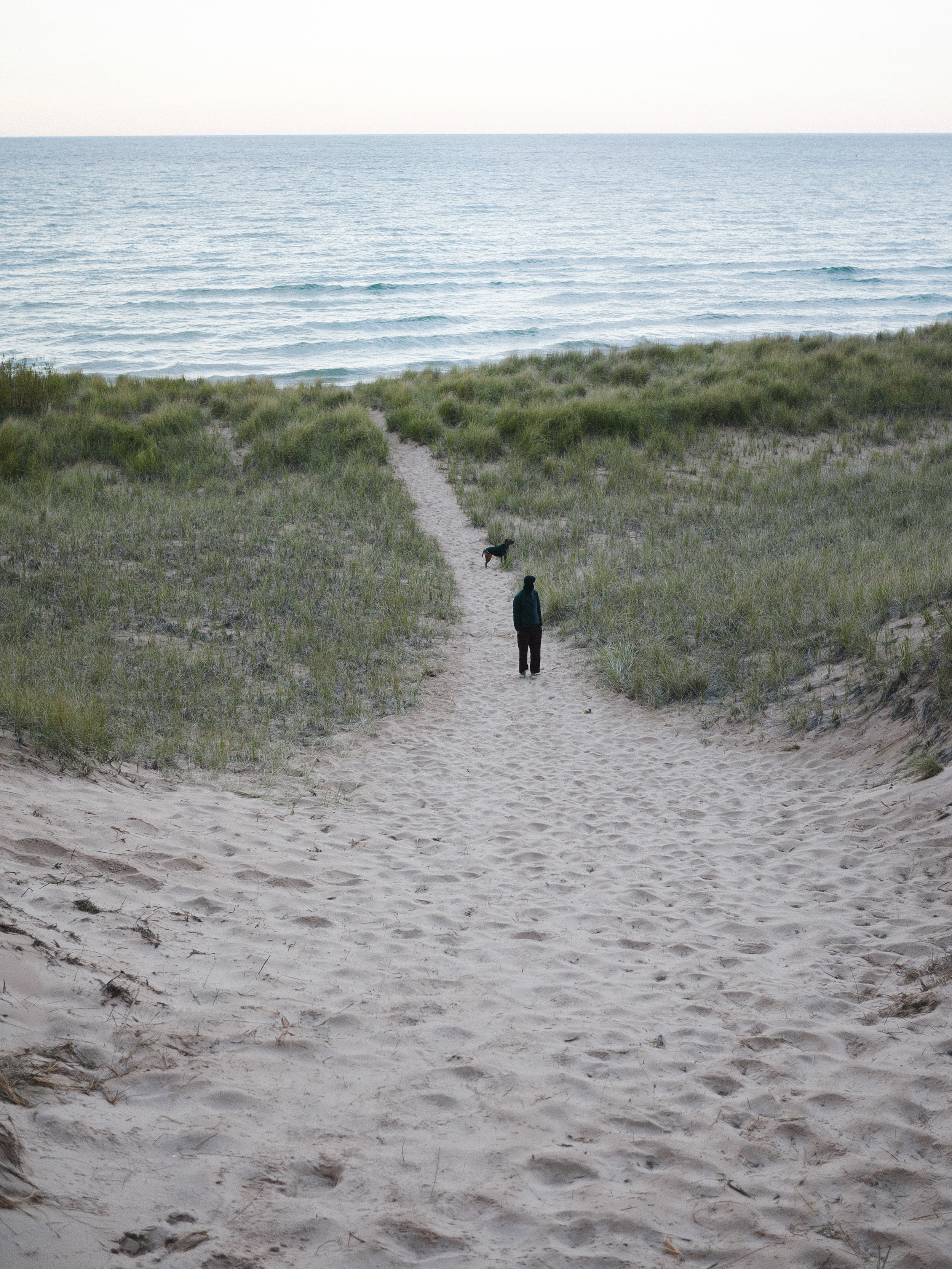 Lucy
My muse for the weekend :) Everyone, meet Lucy, the adorable pup who was only 8 or 9 weeks old at the time. She's finding comfort under John's skinny long legs and nesting there :)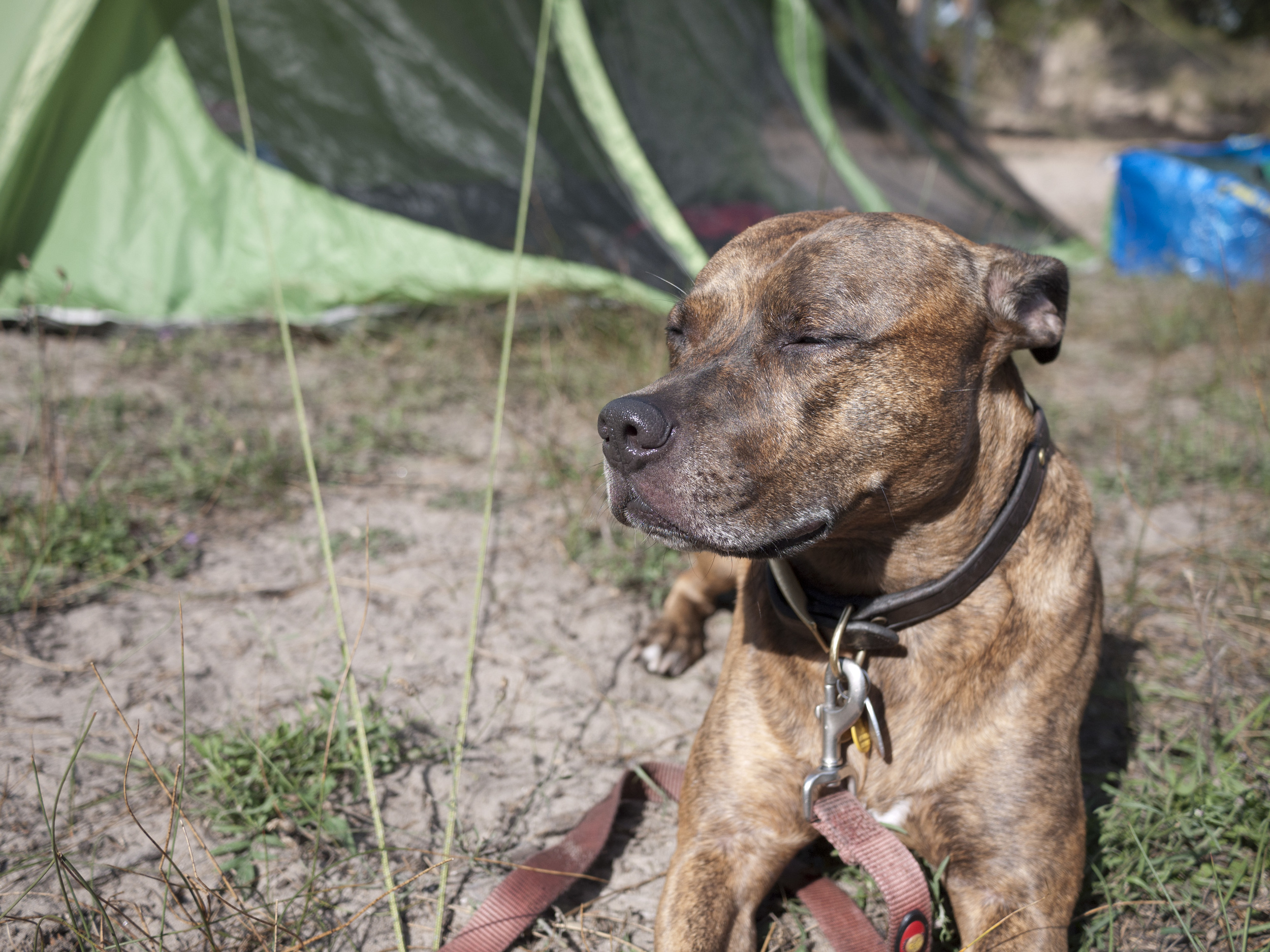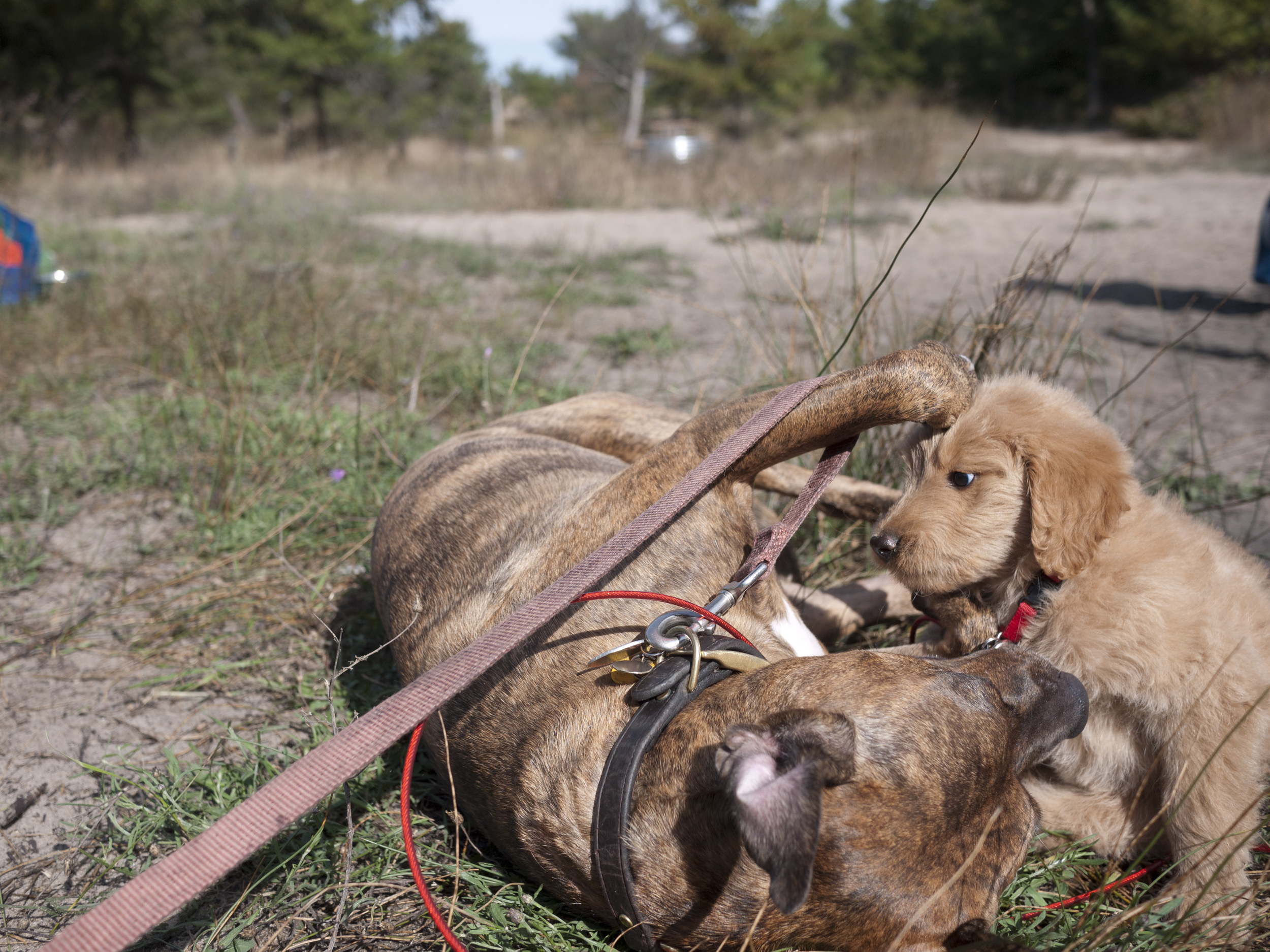 Nali and Lucy wrestling :)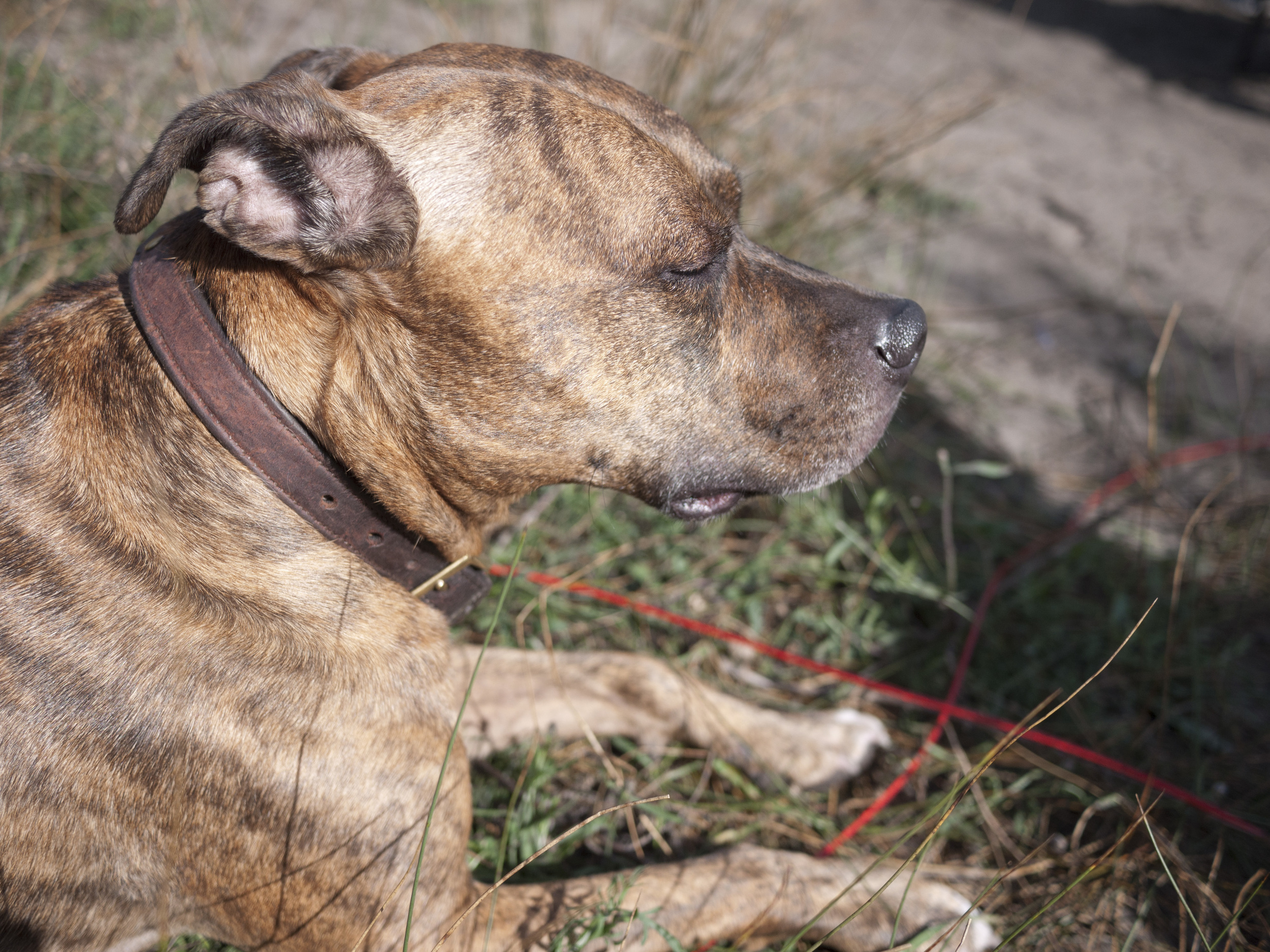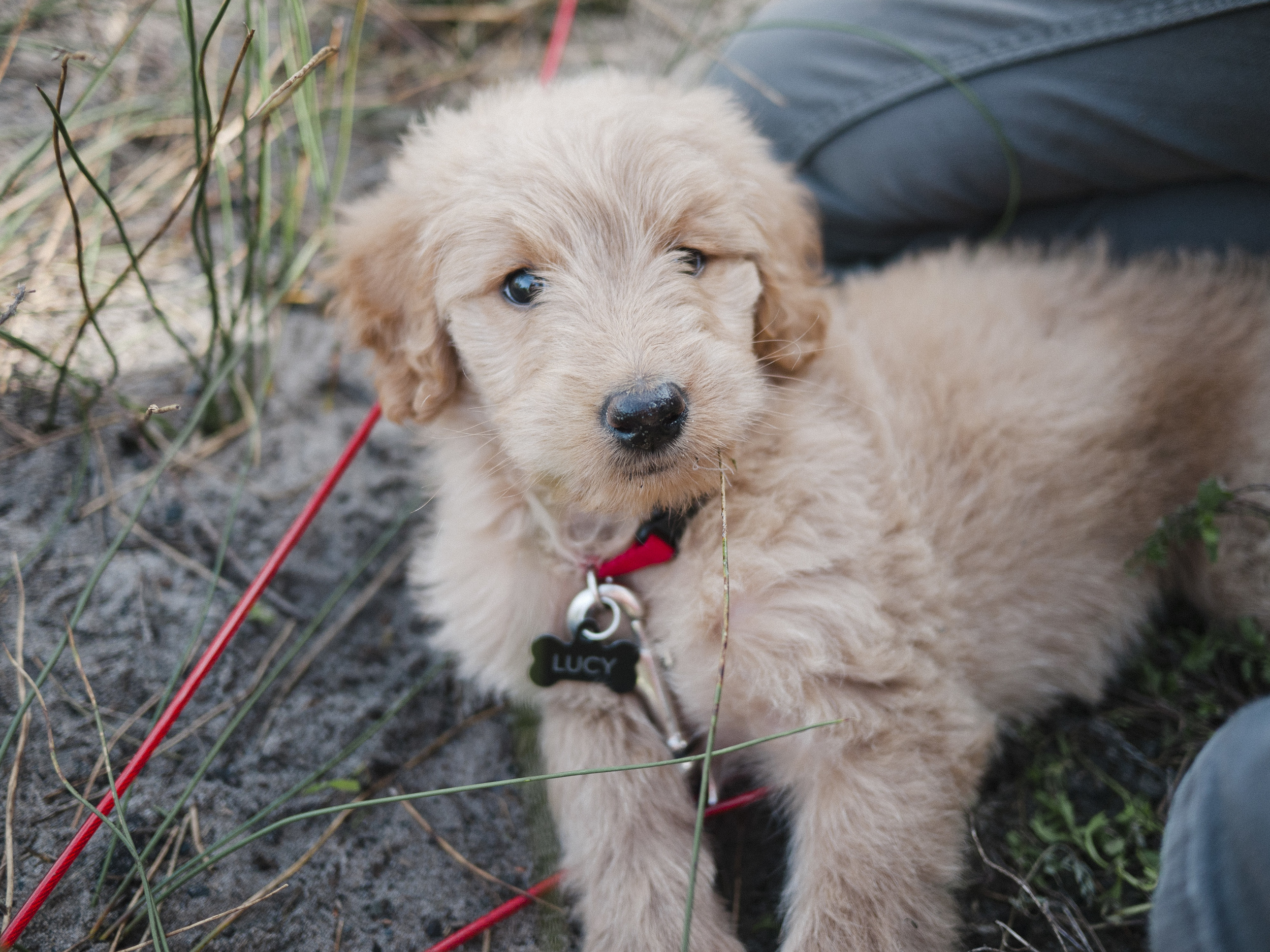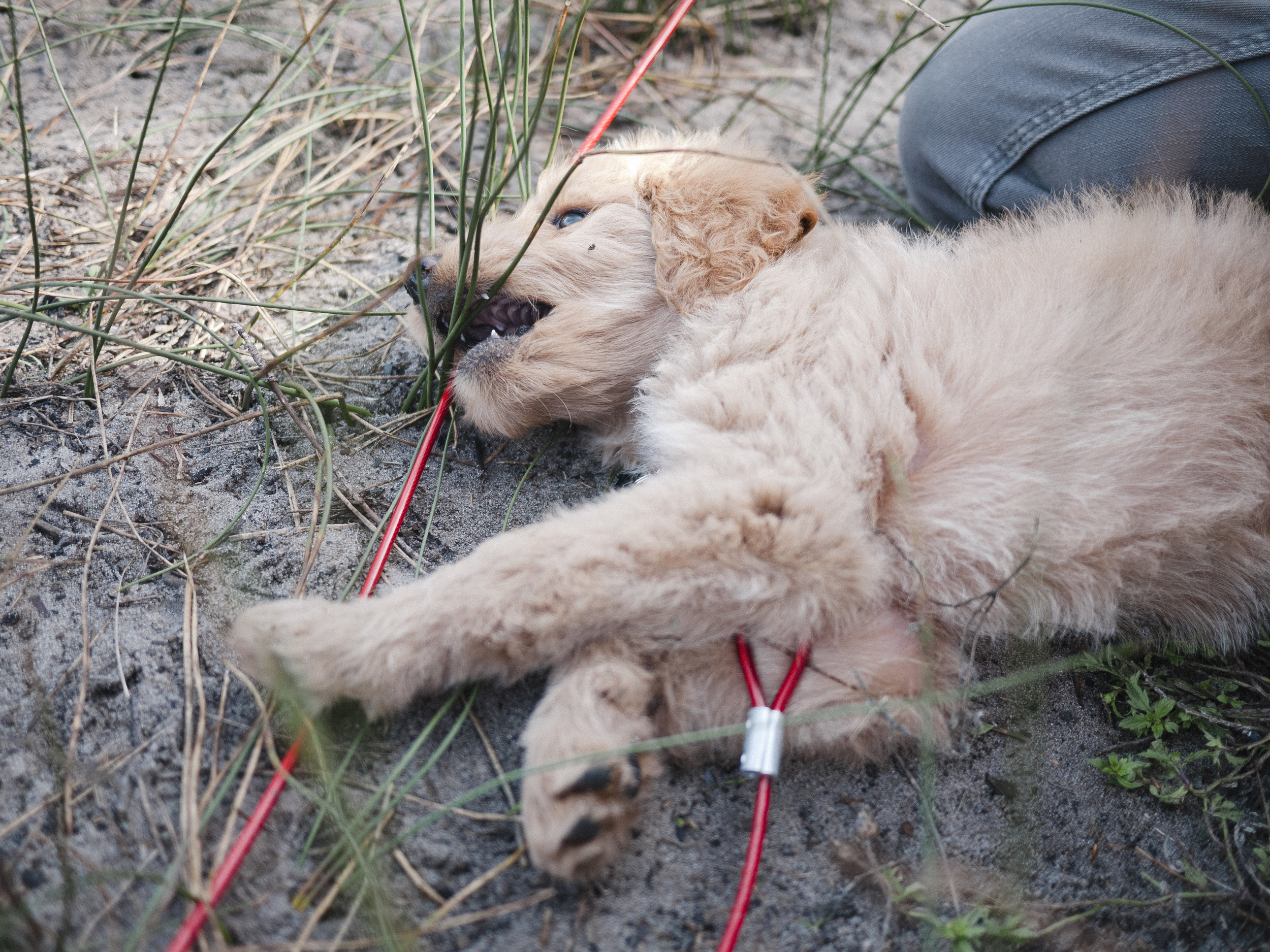 "Freedom! Once I chew this off!"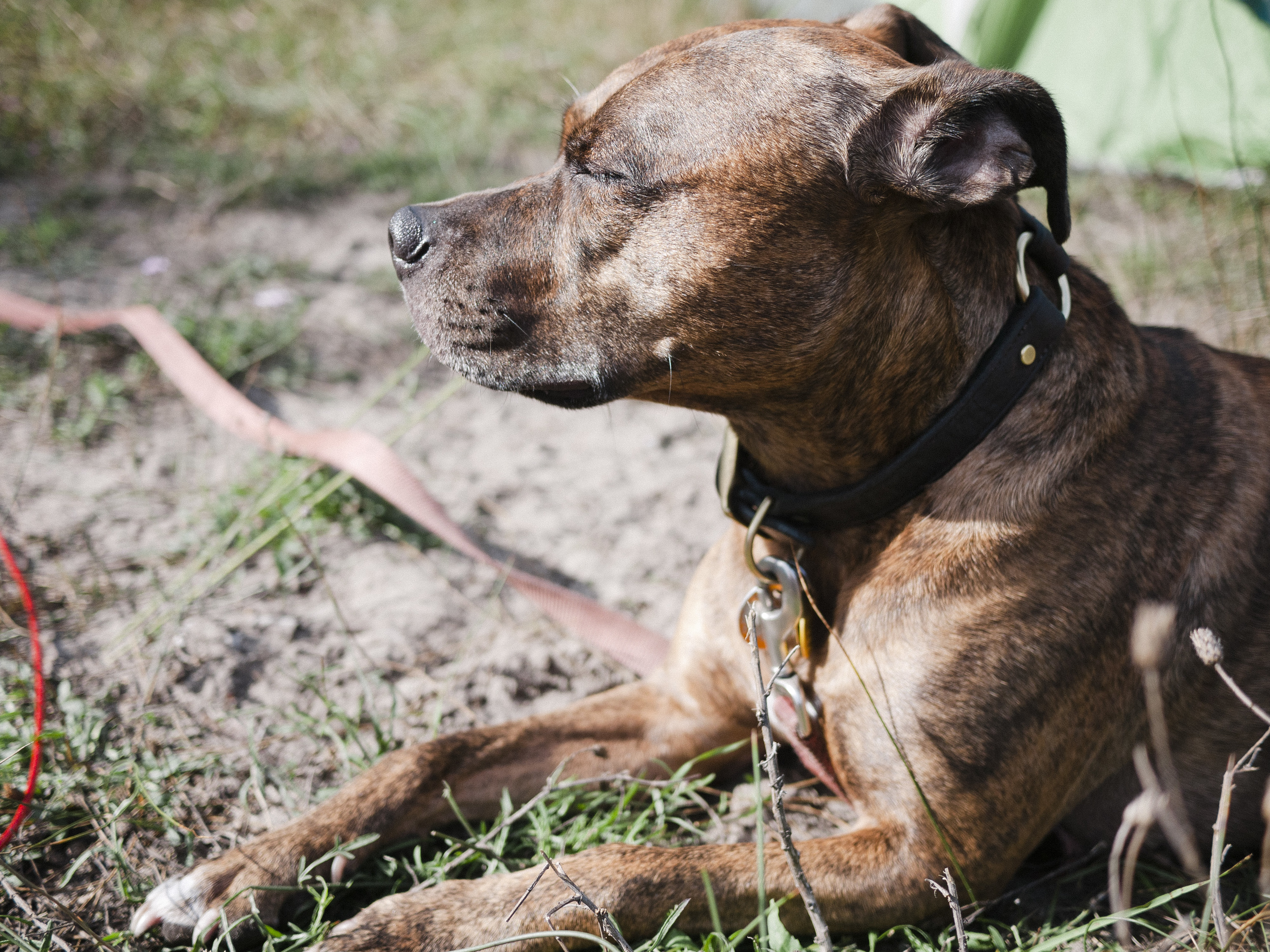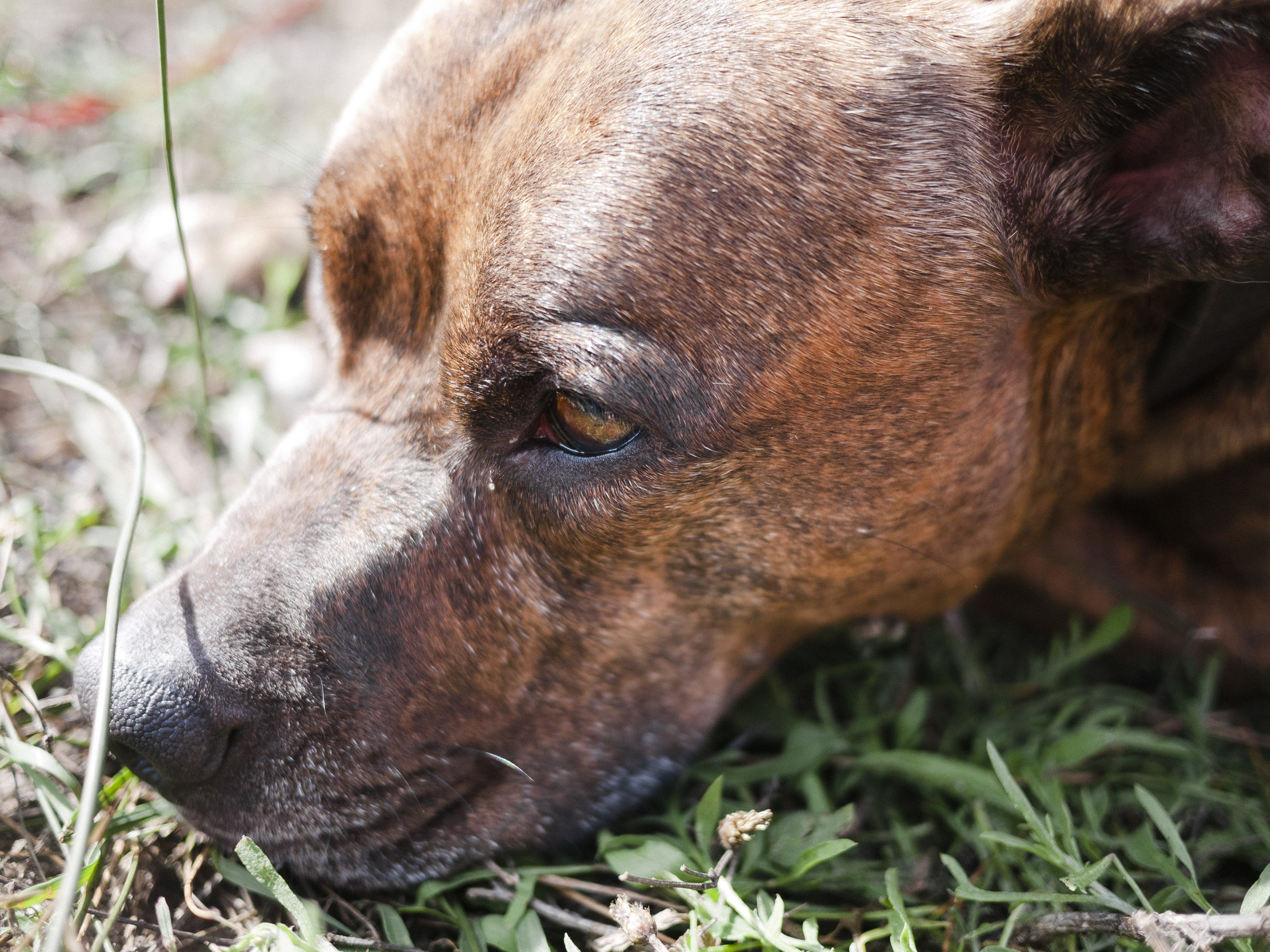 Anytime there is a body of water, John has to go for a swim. This was the last one for the year :) It was still quite cold but he went for it!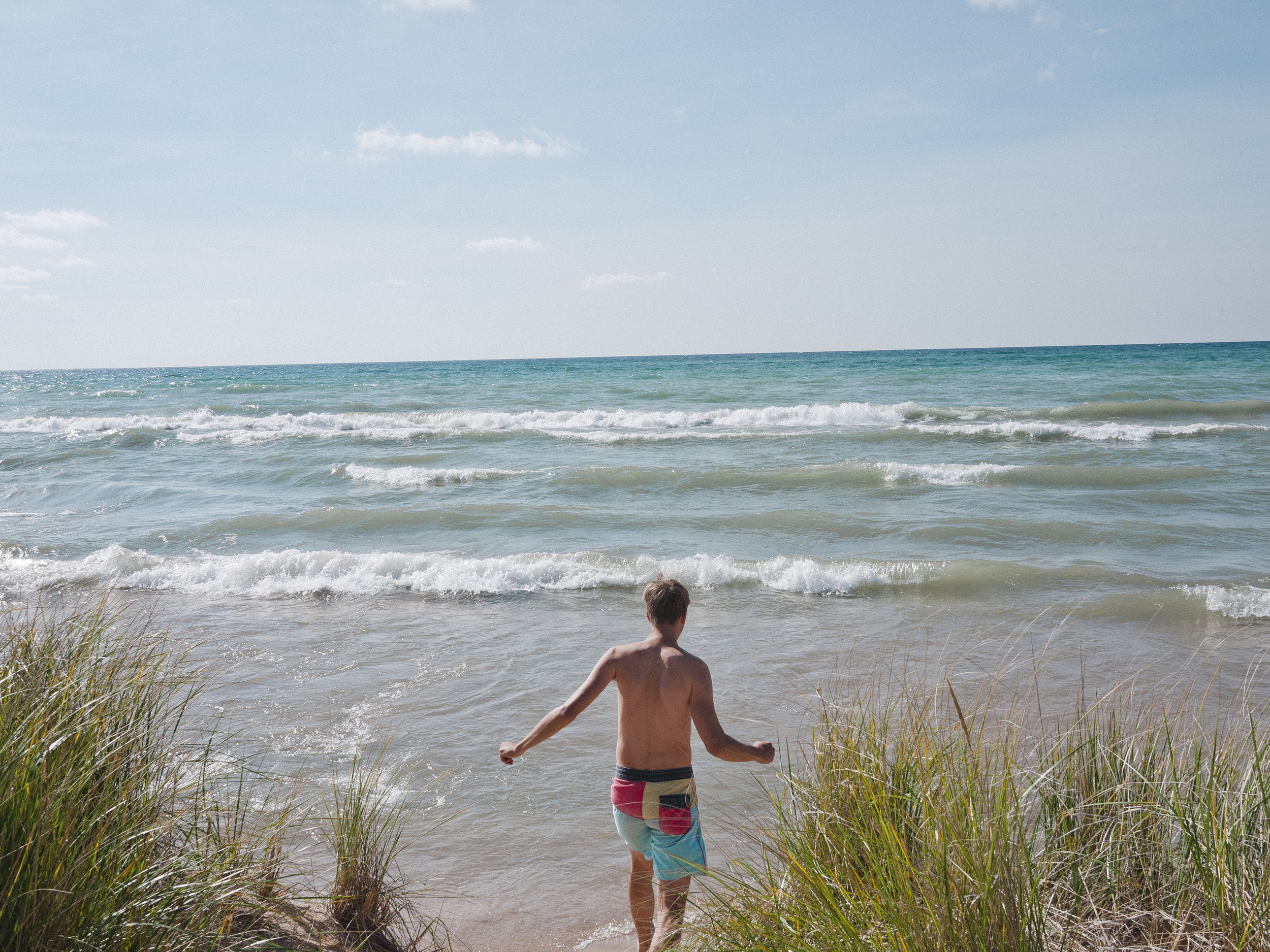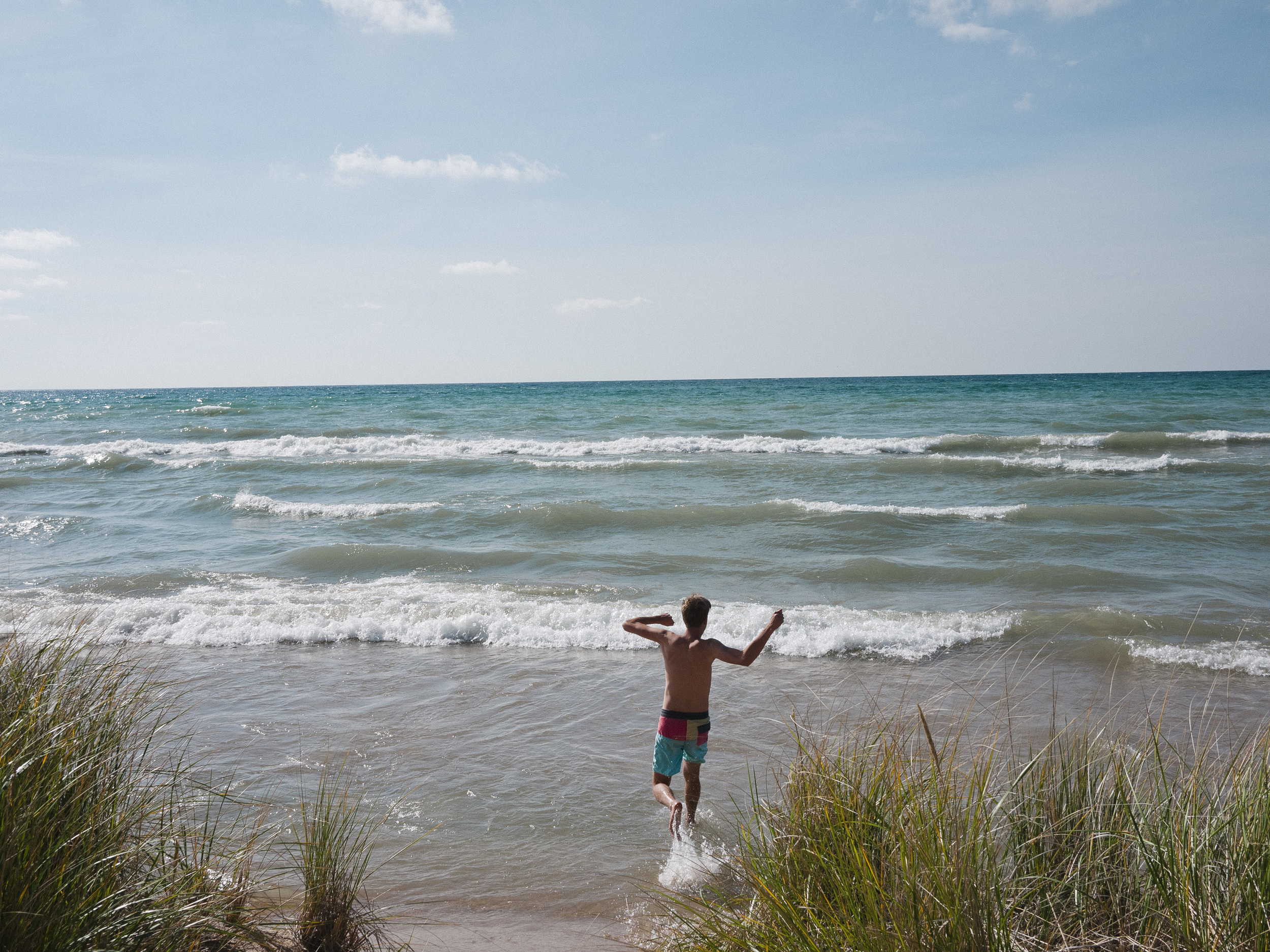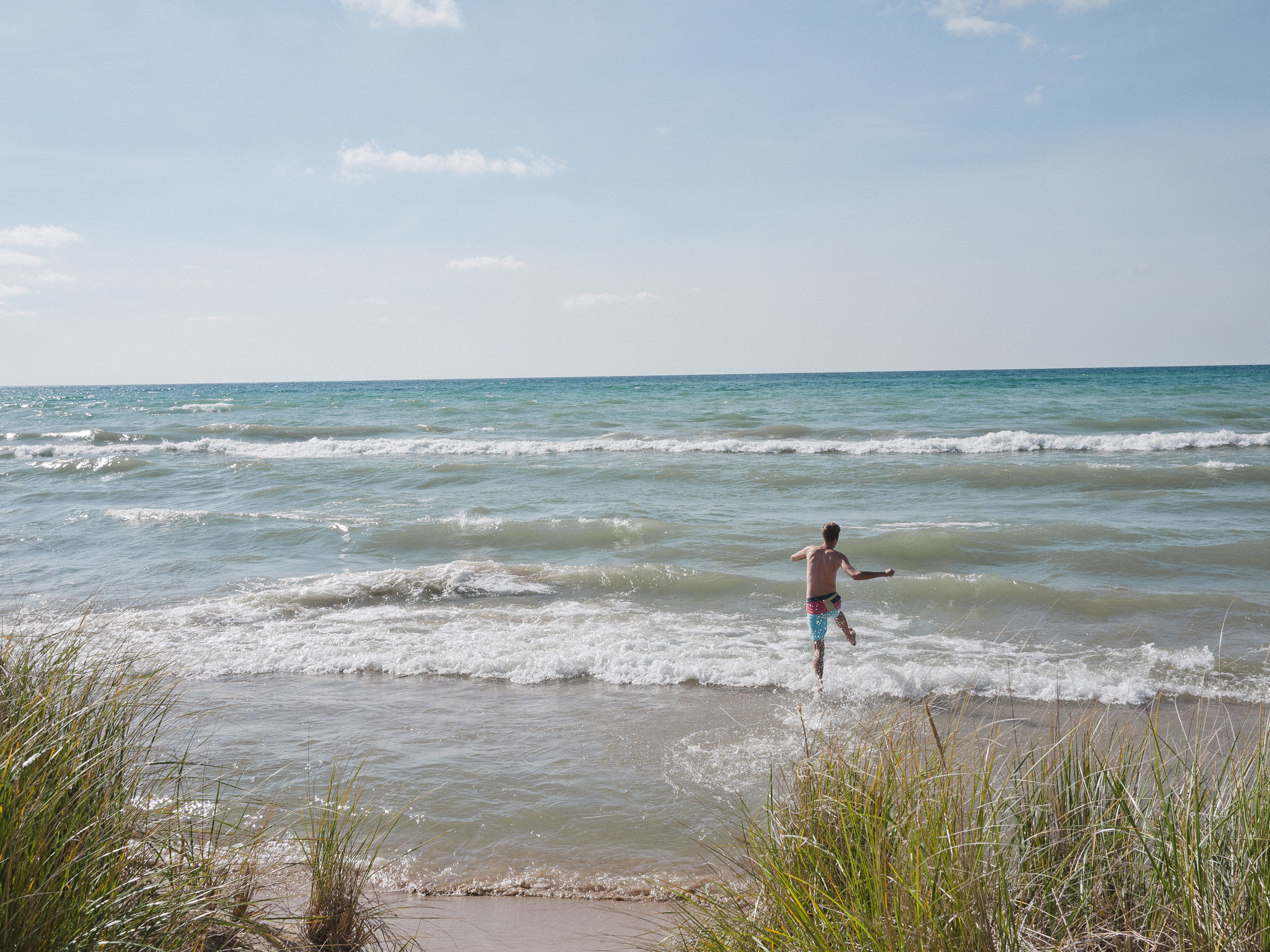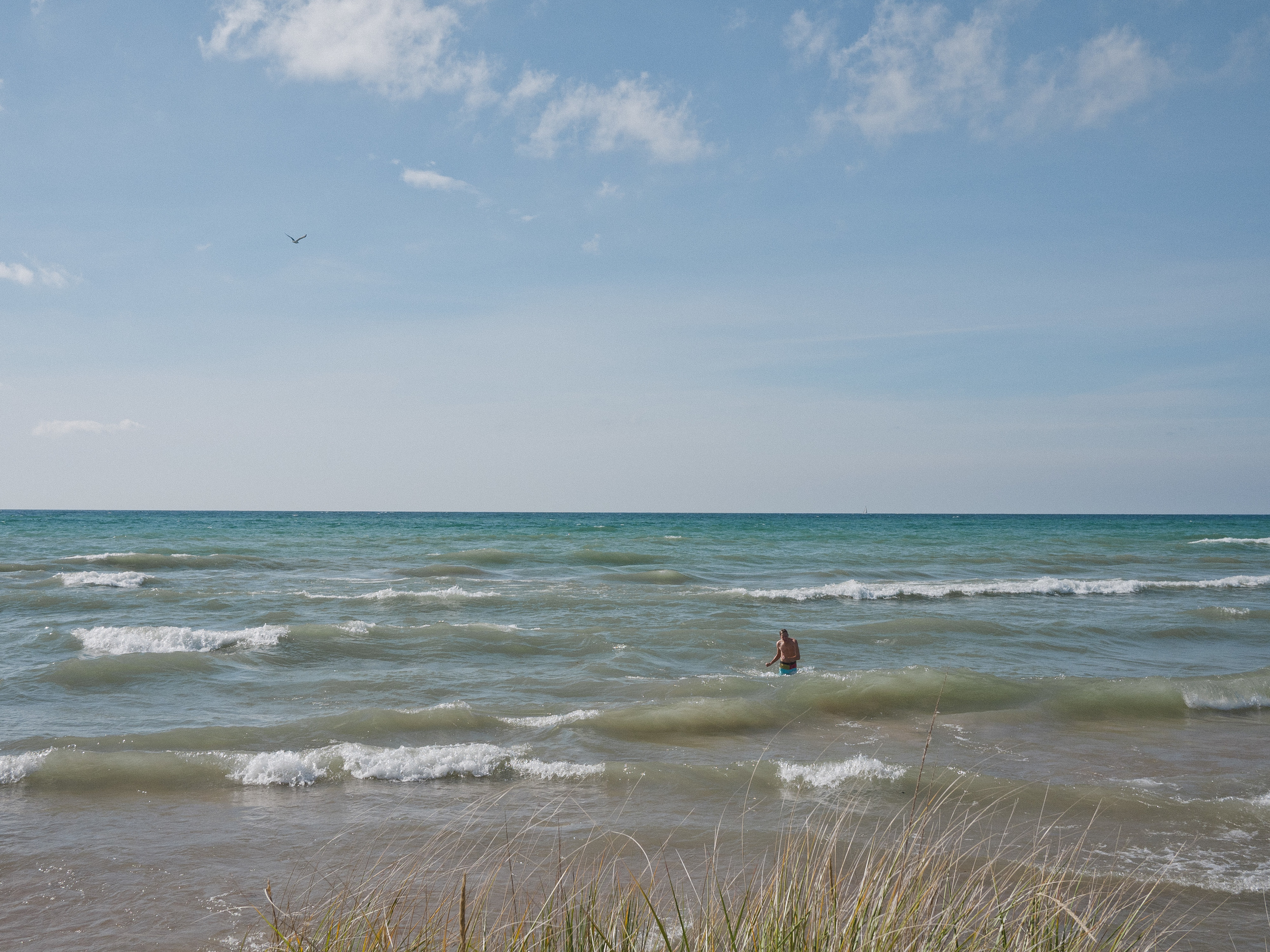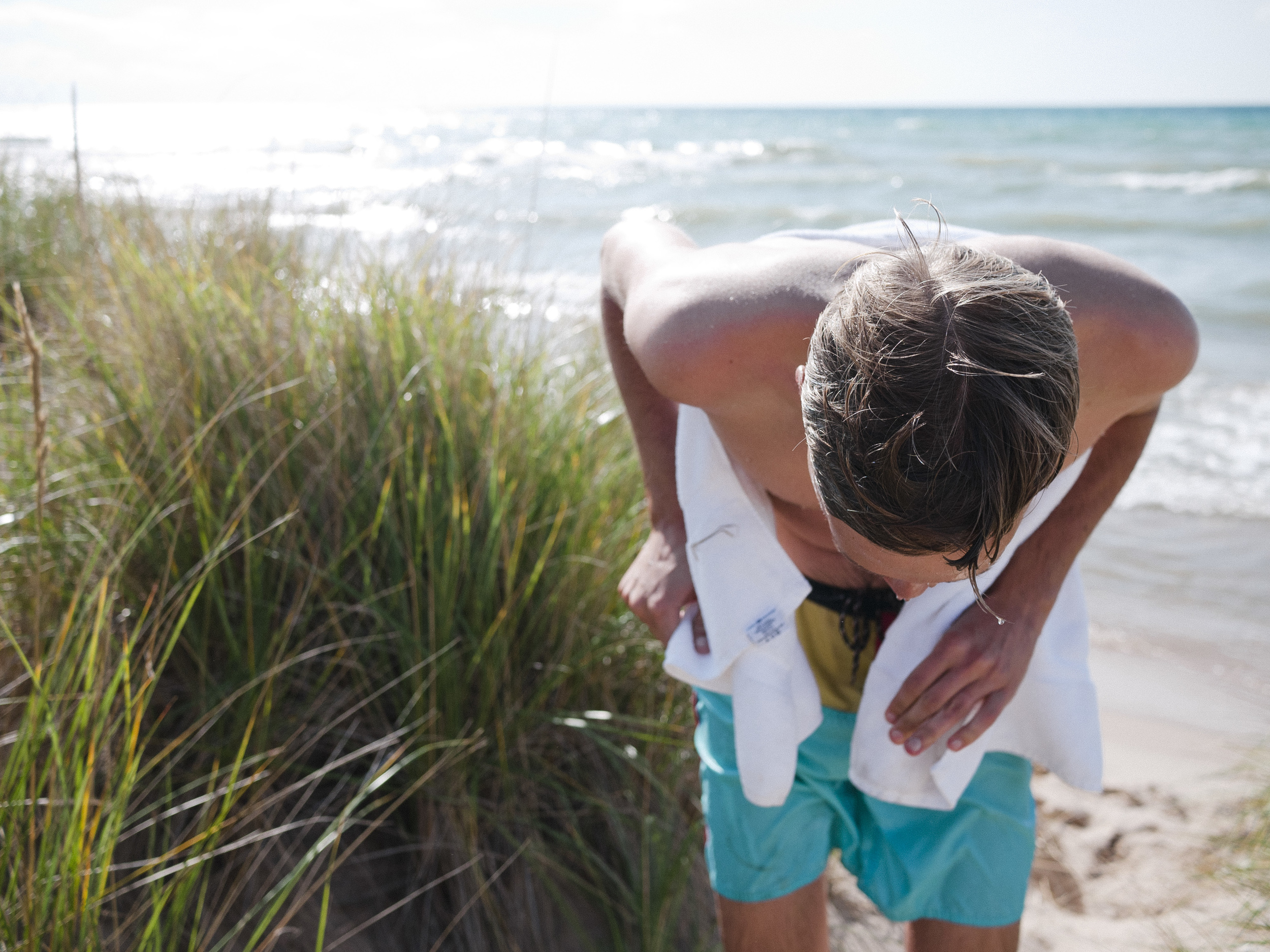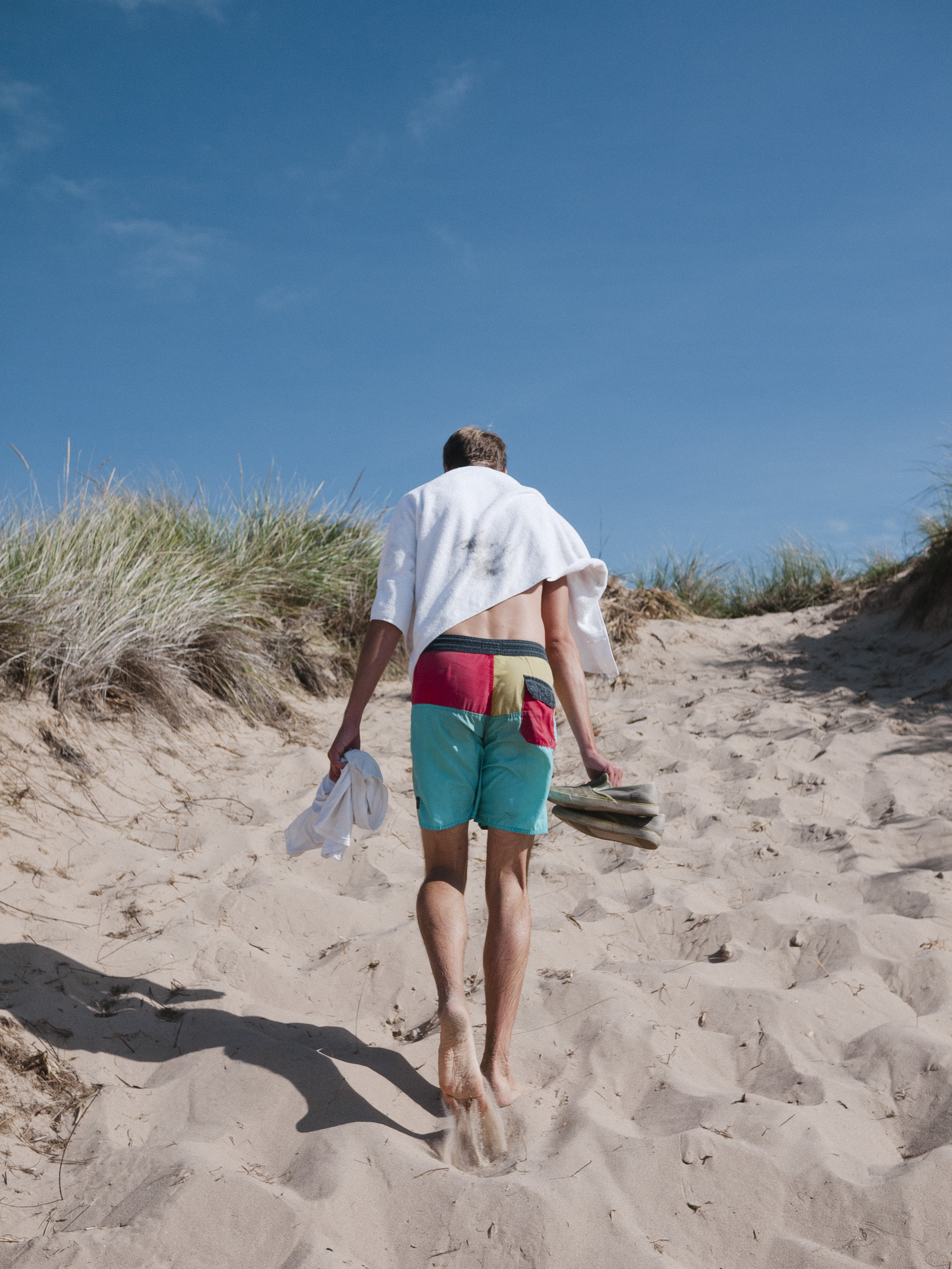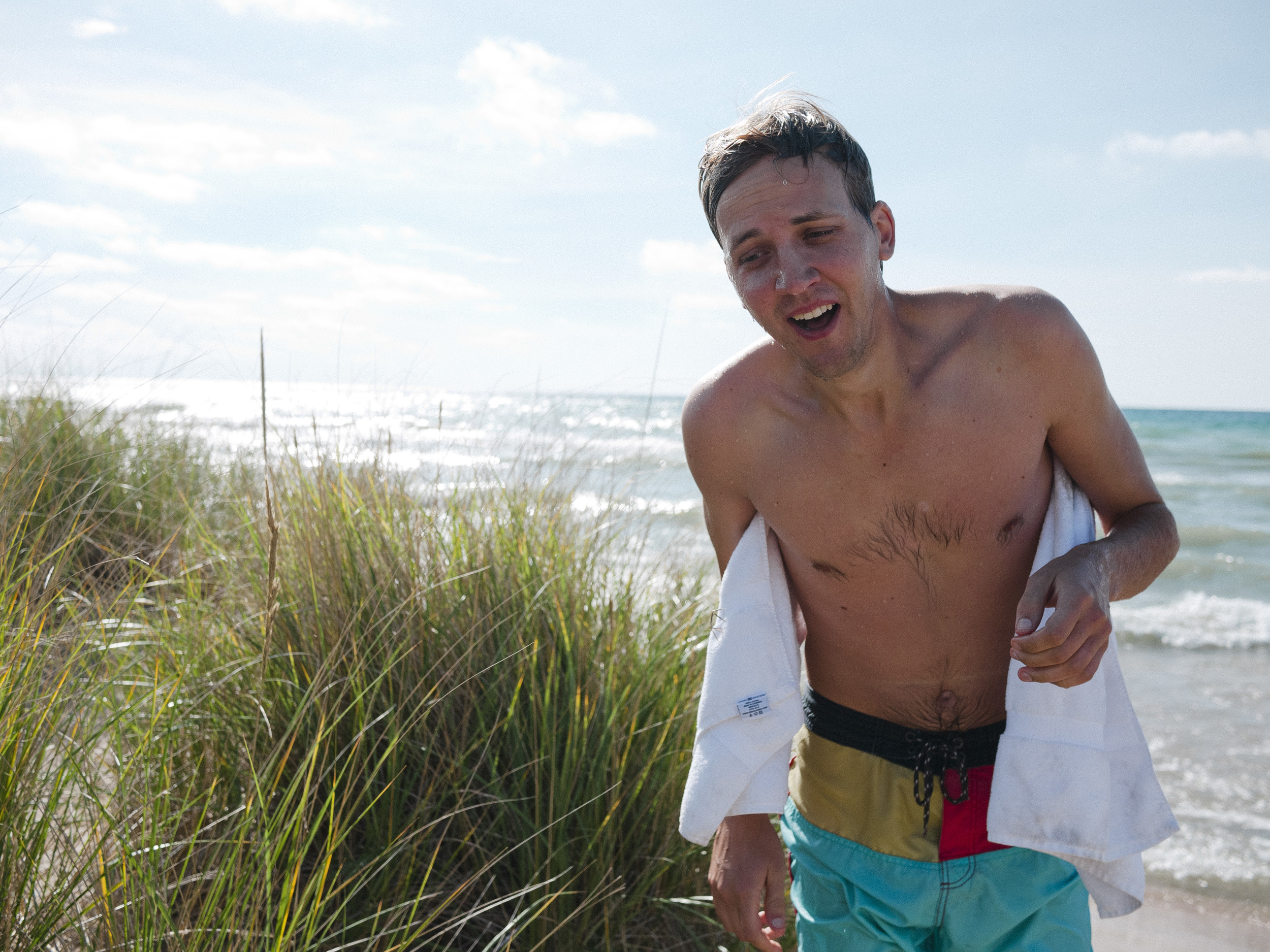 His face says it all...how cold Lake Michigan was!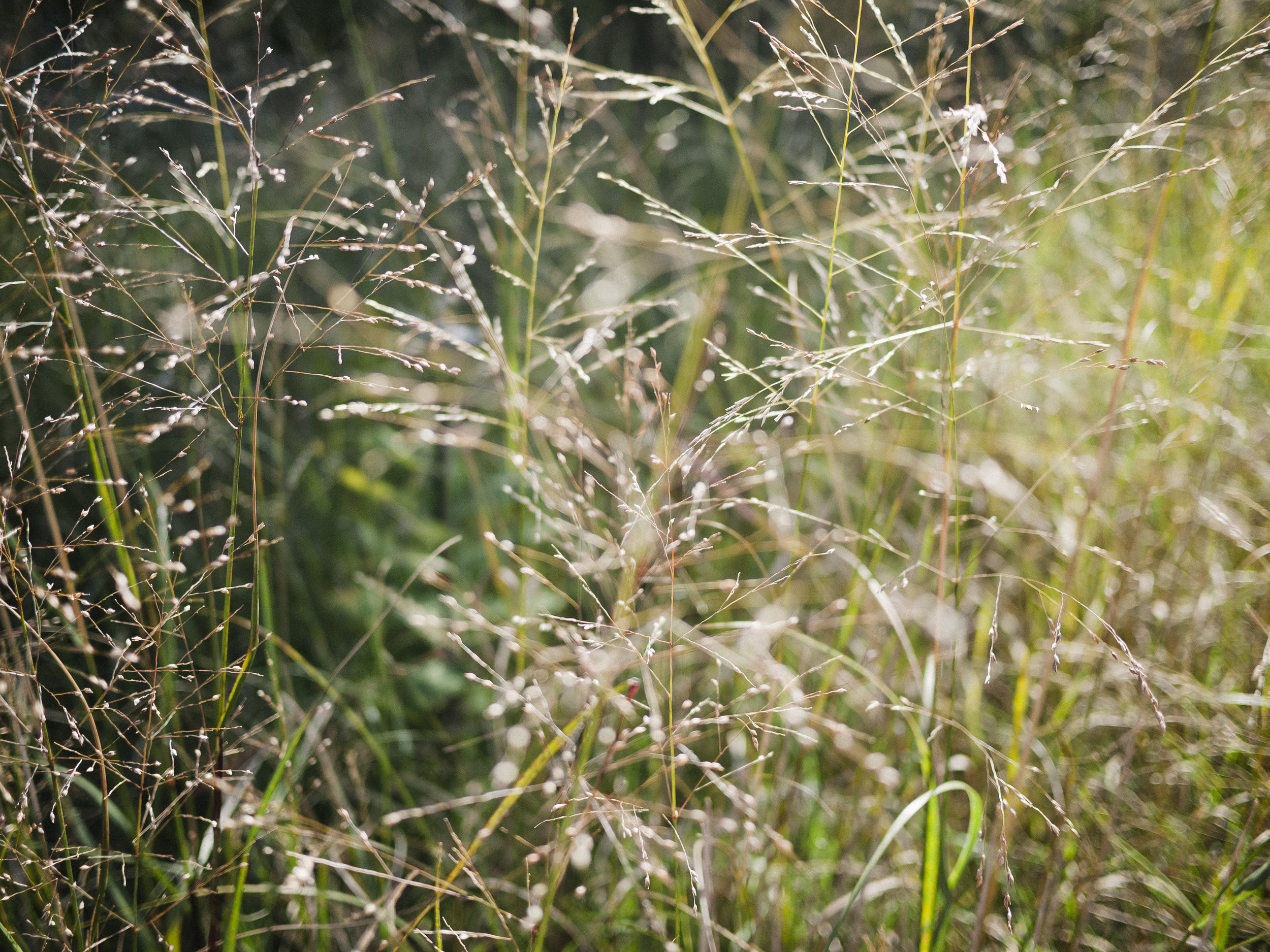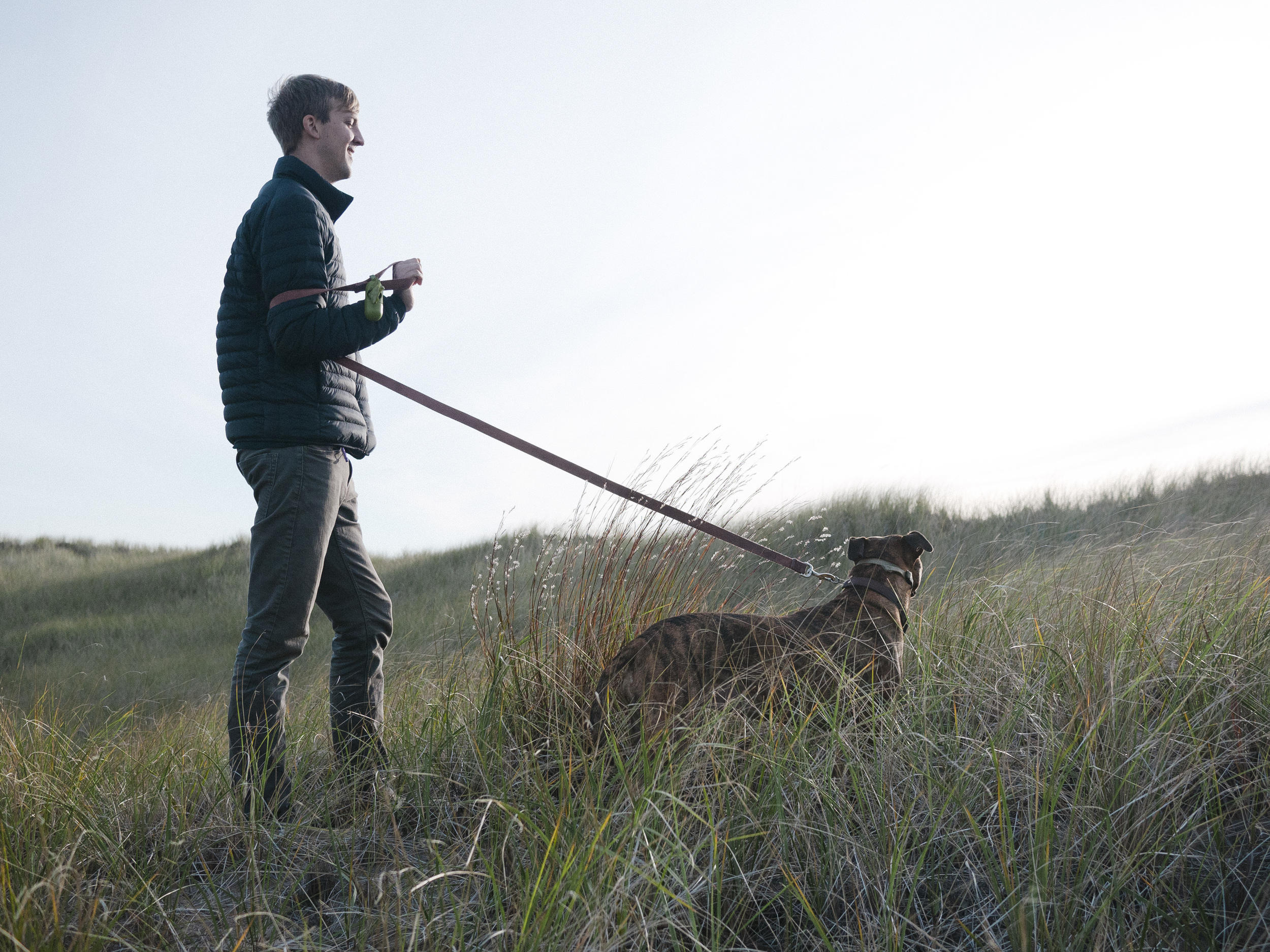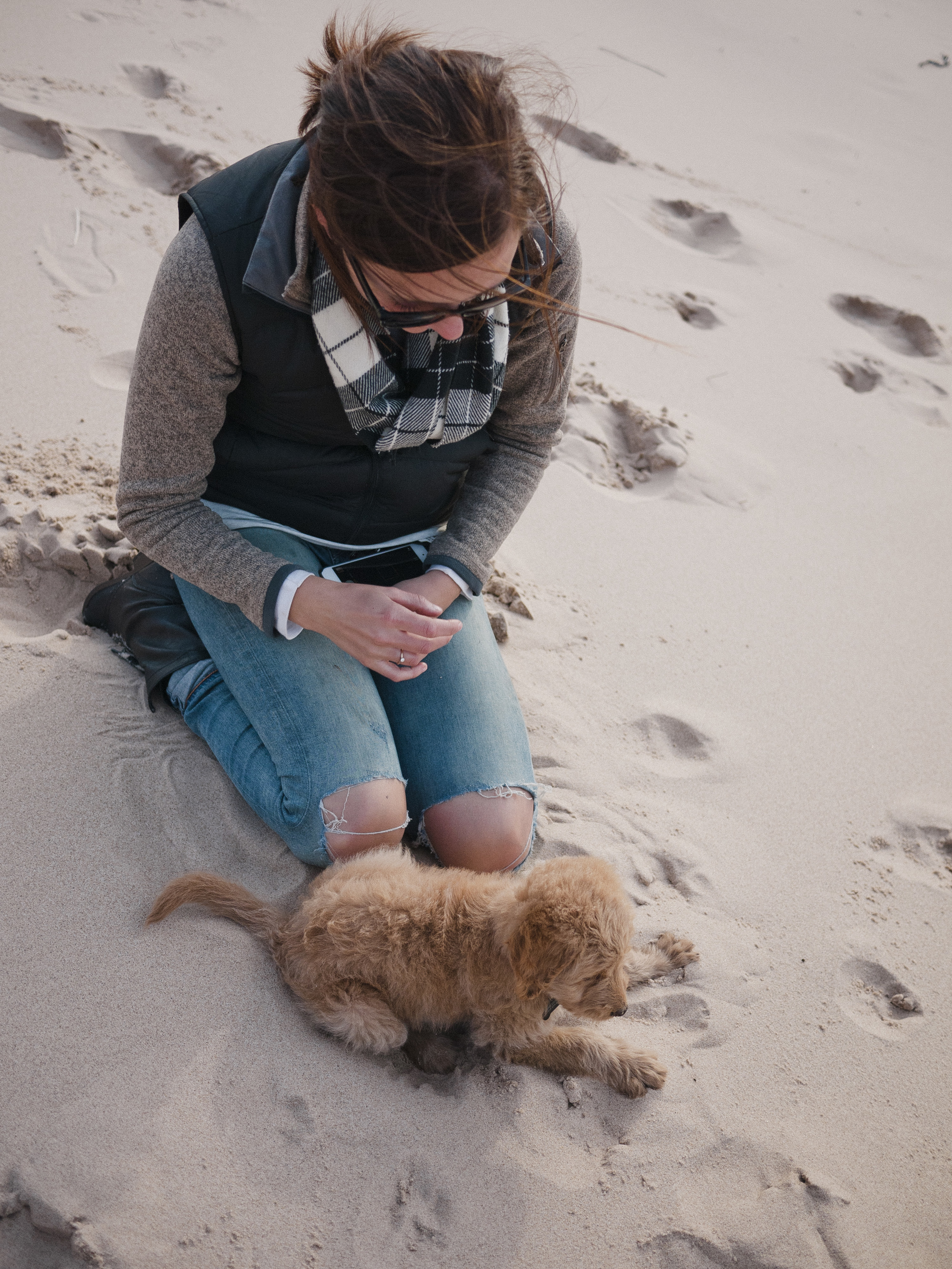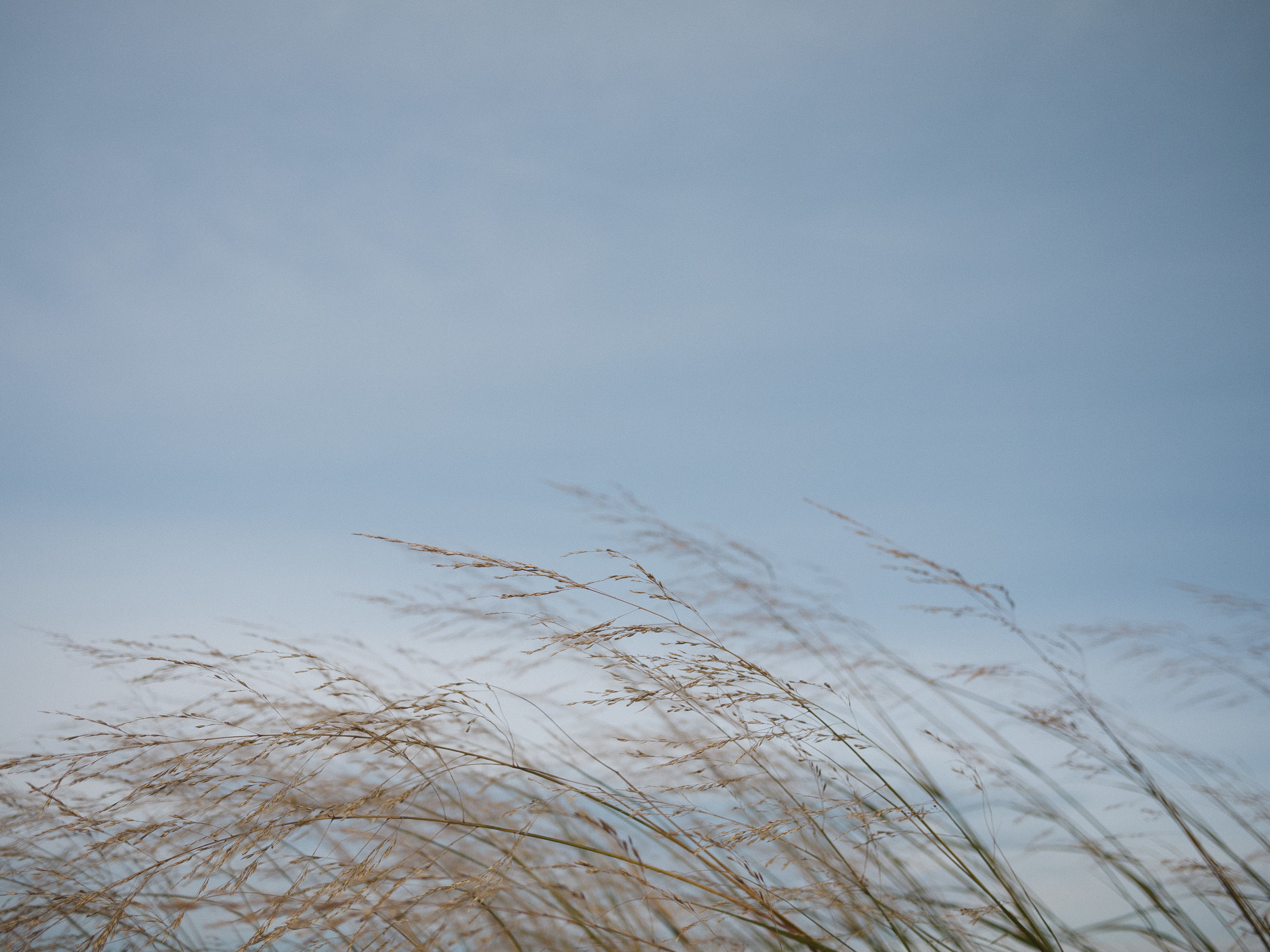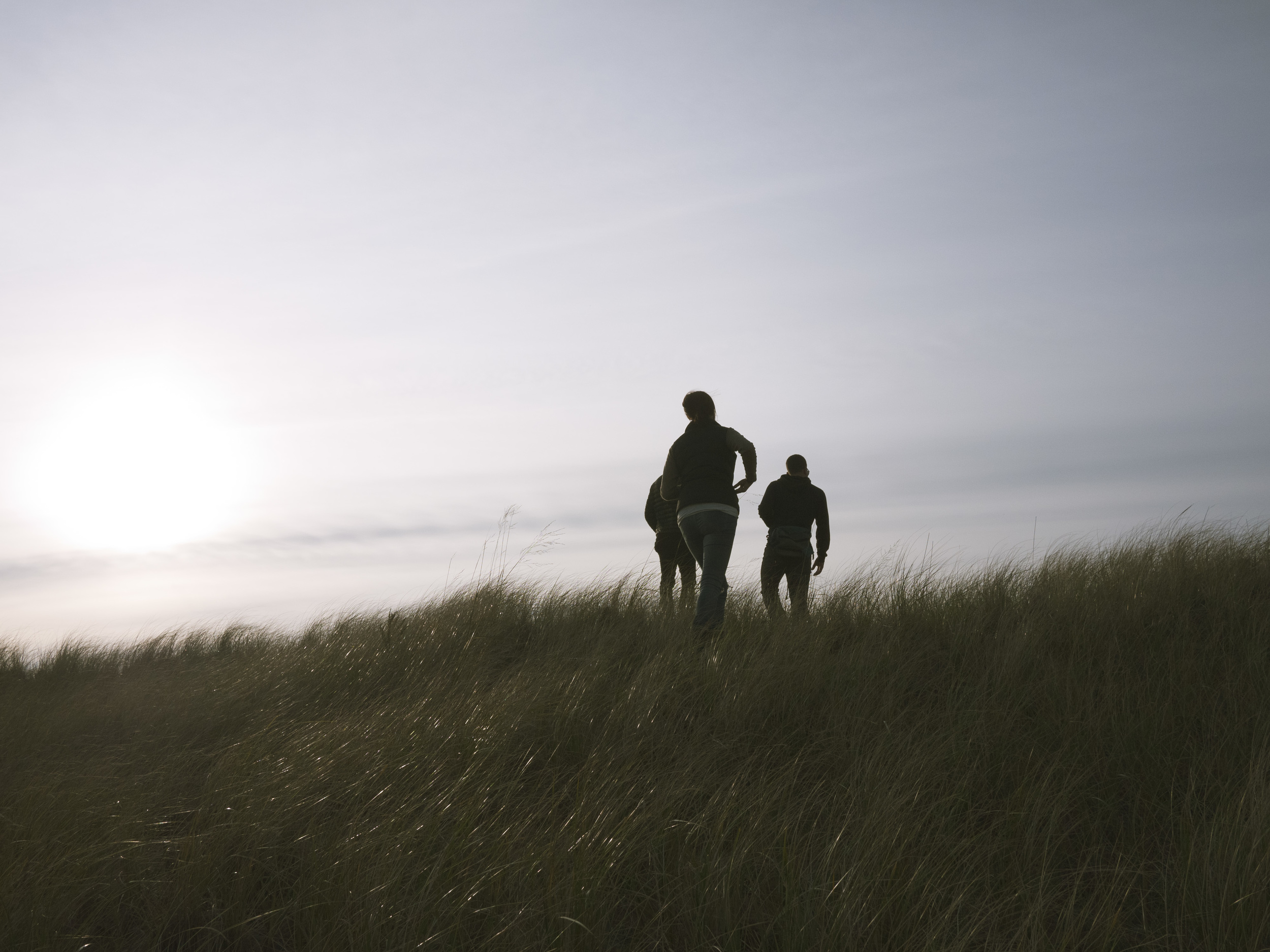 Fall hike with the amigos.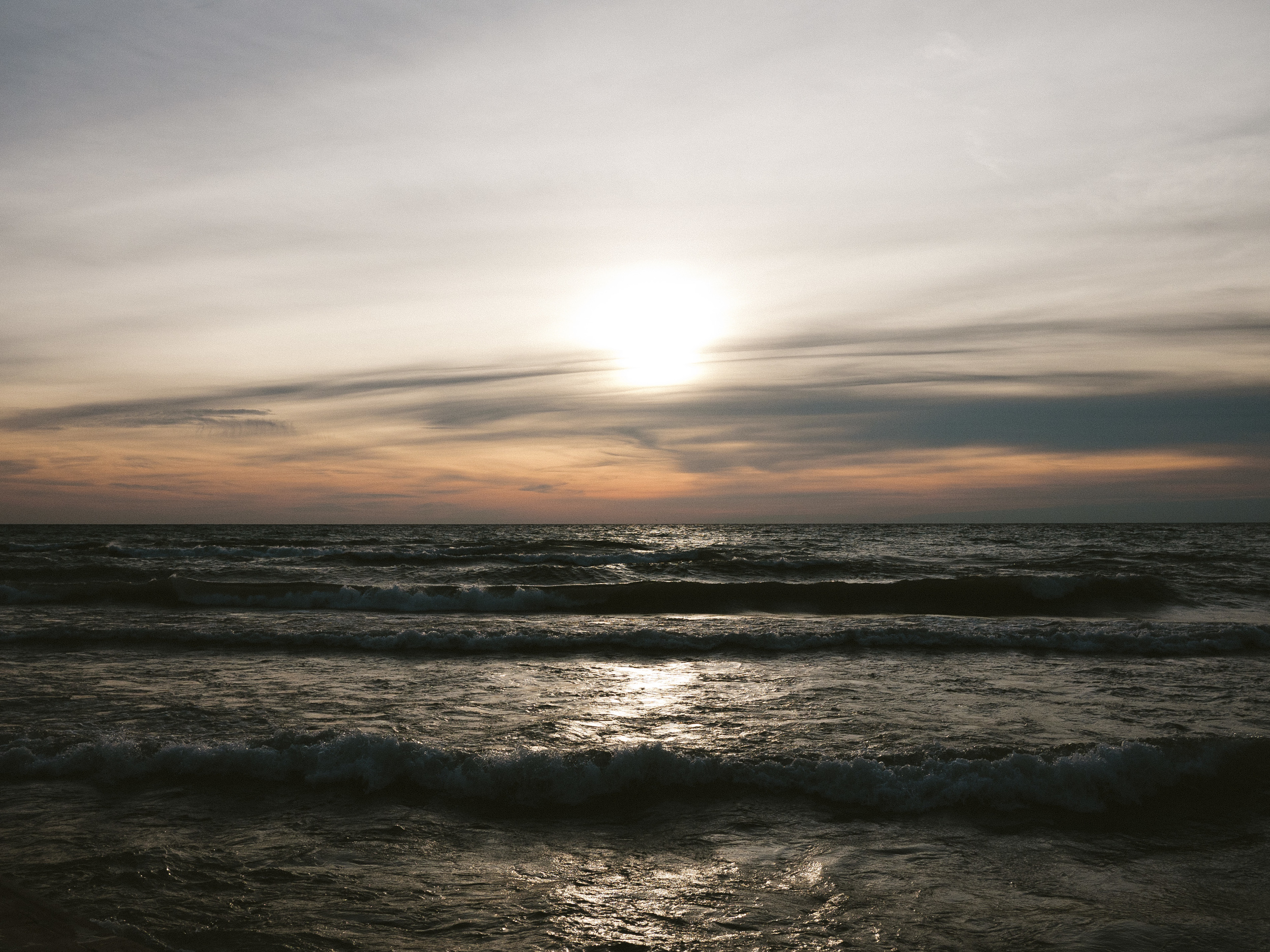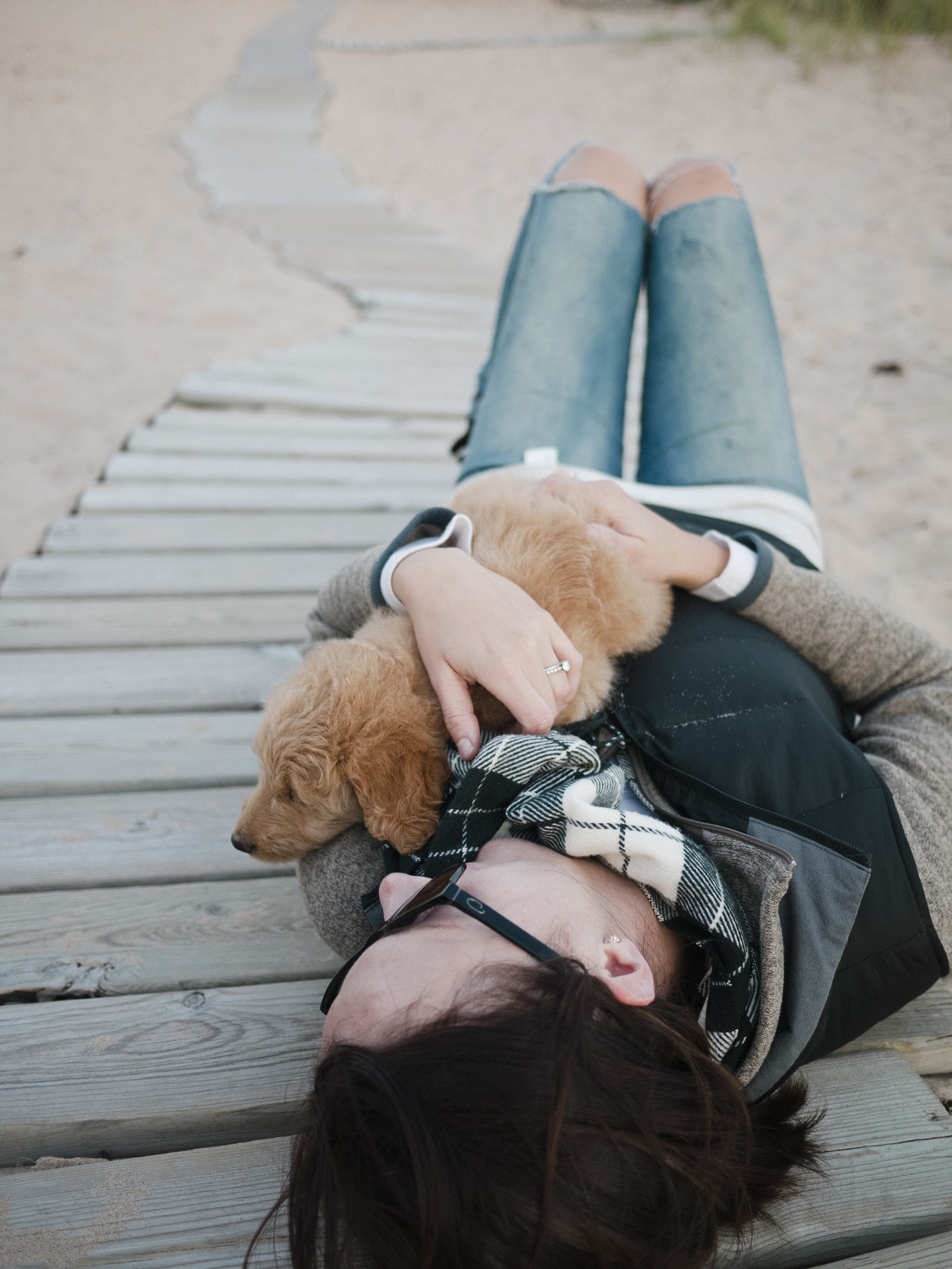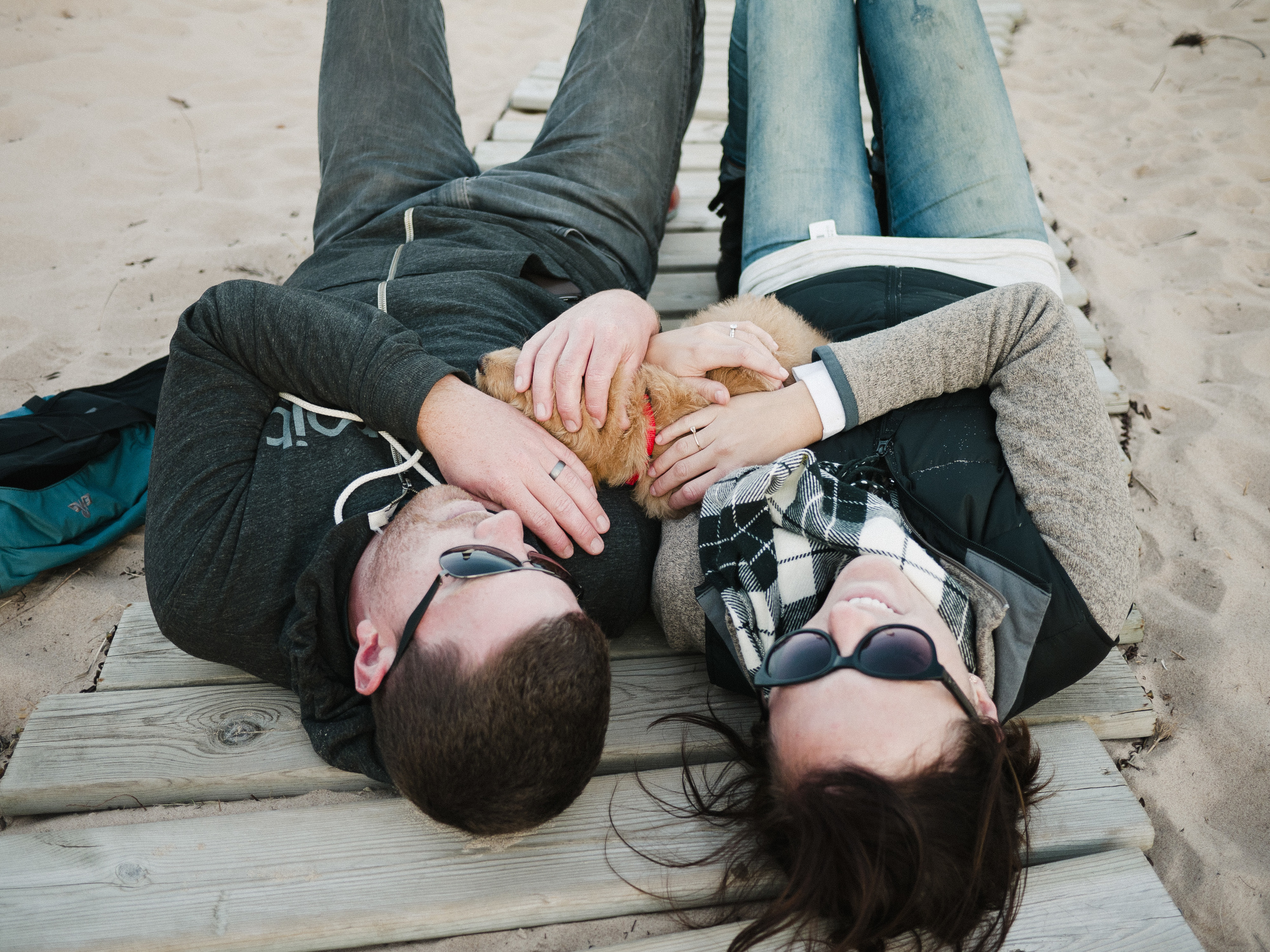 During sunset watch, we met Moby, 2 yr old gentle giant.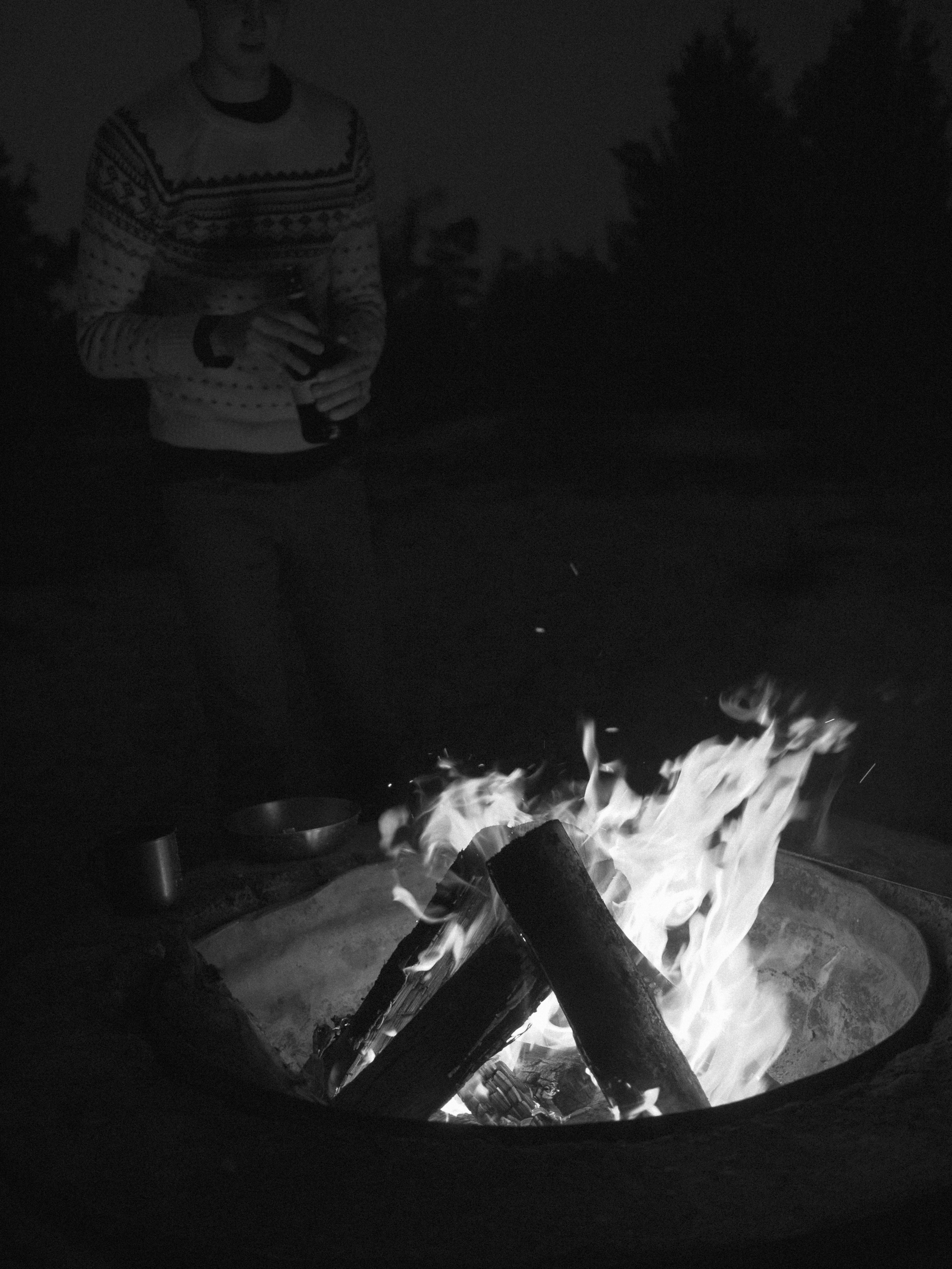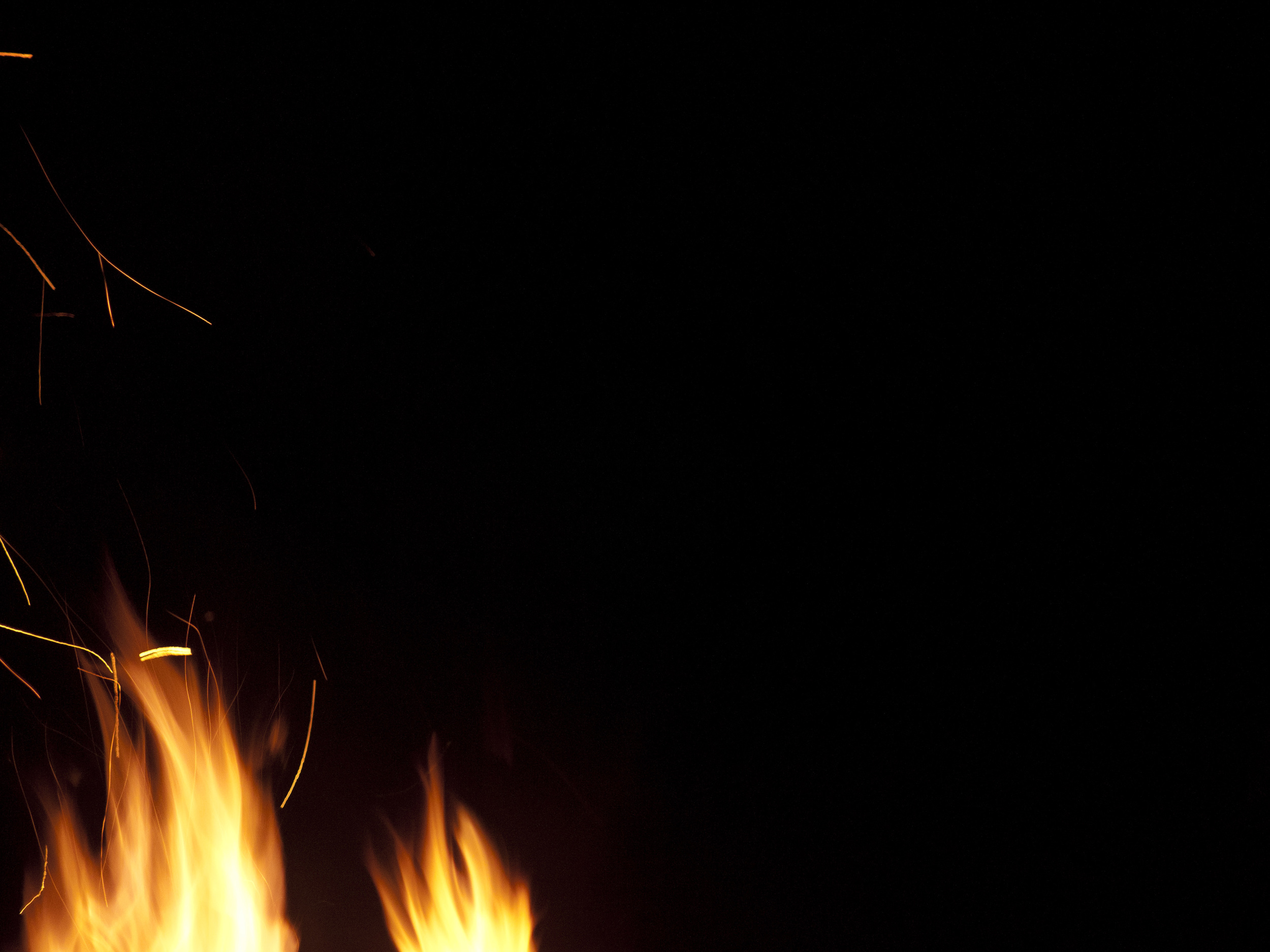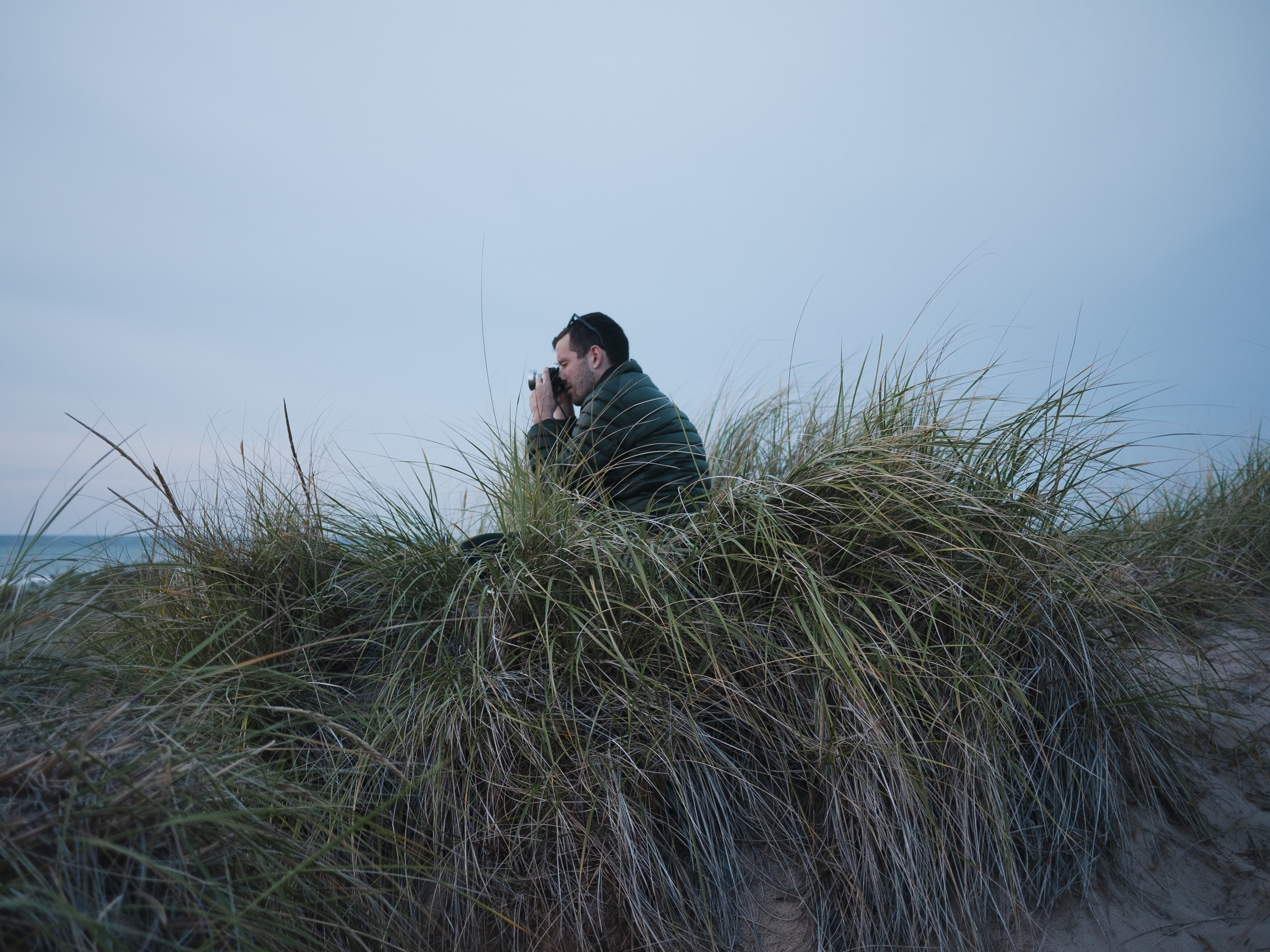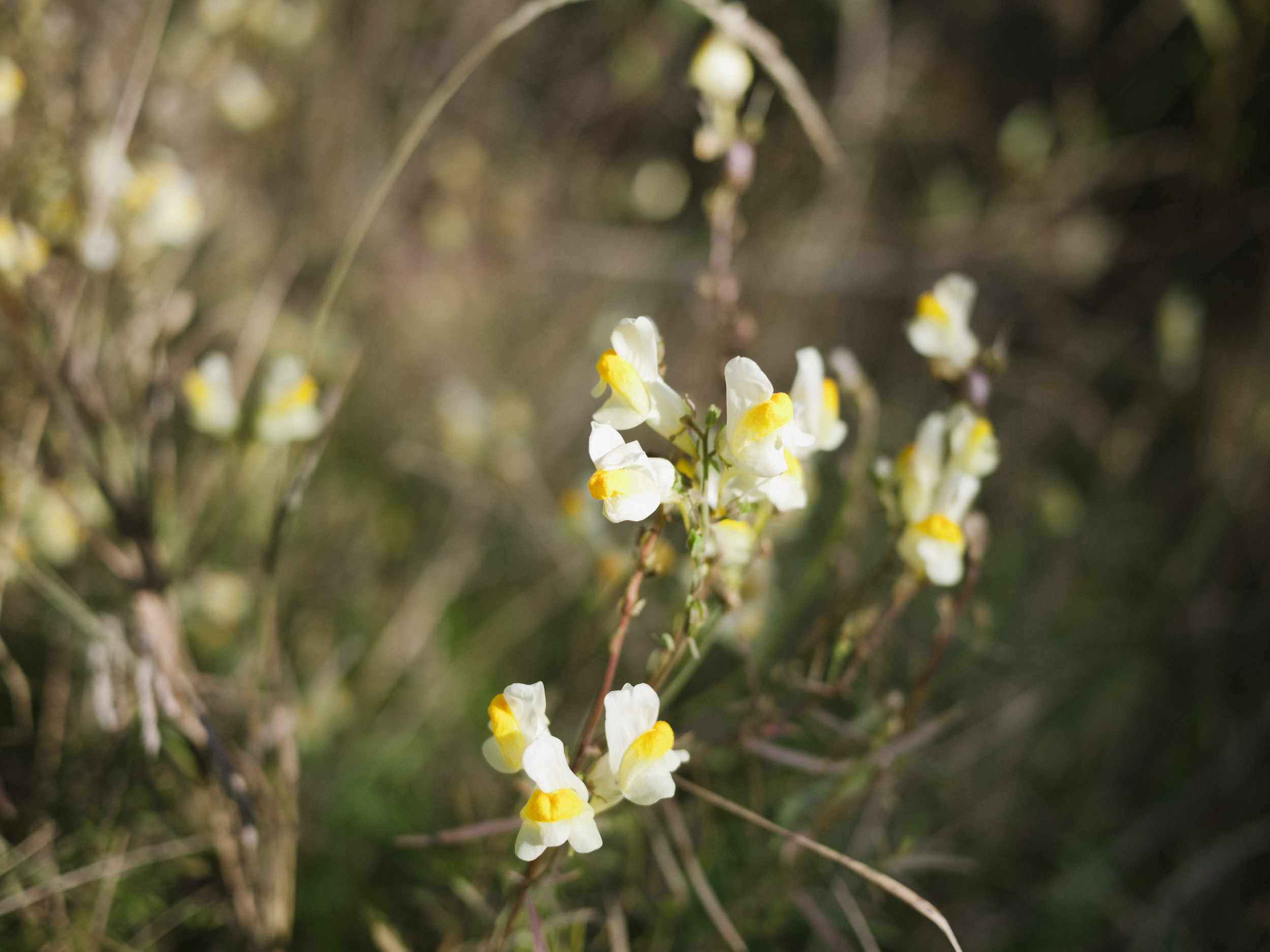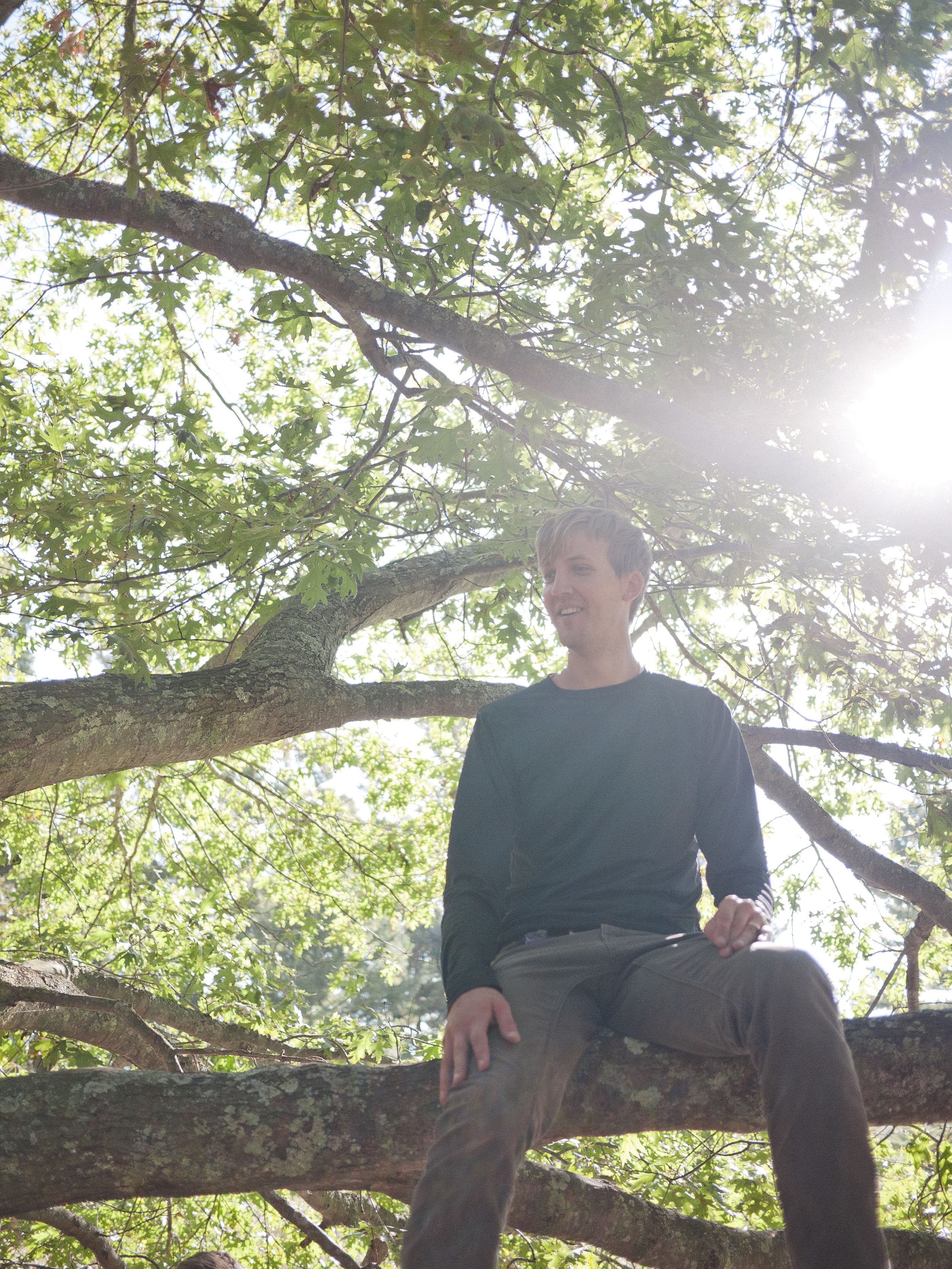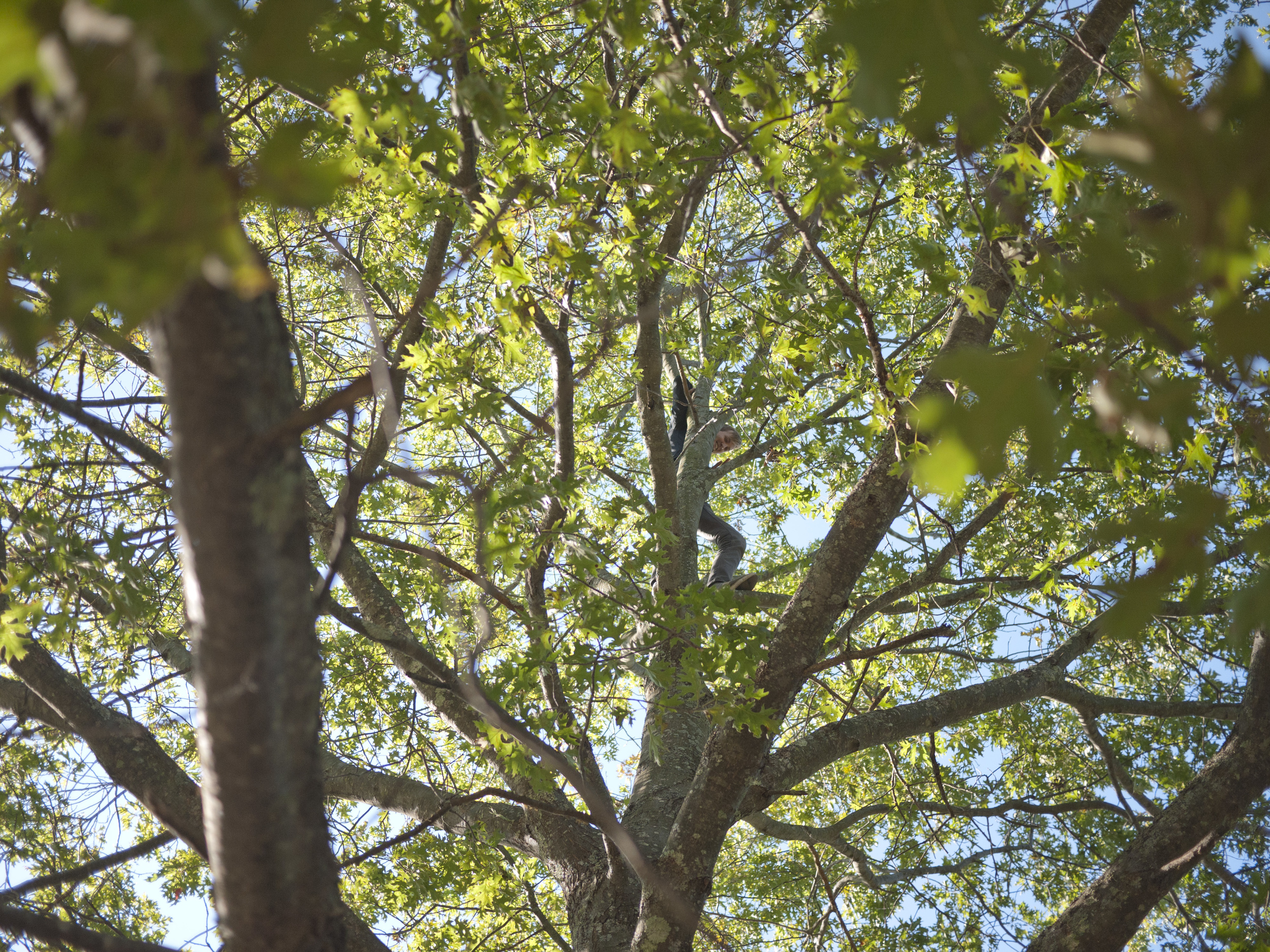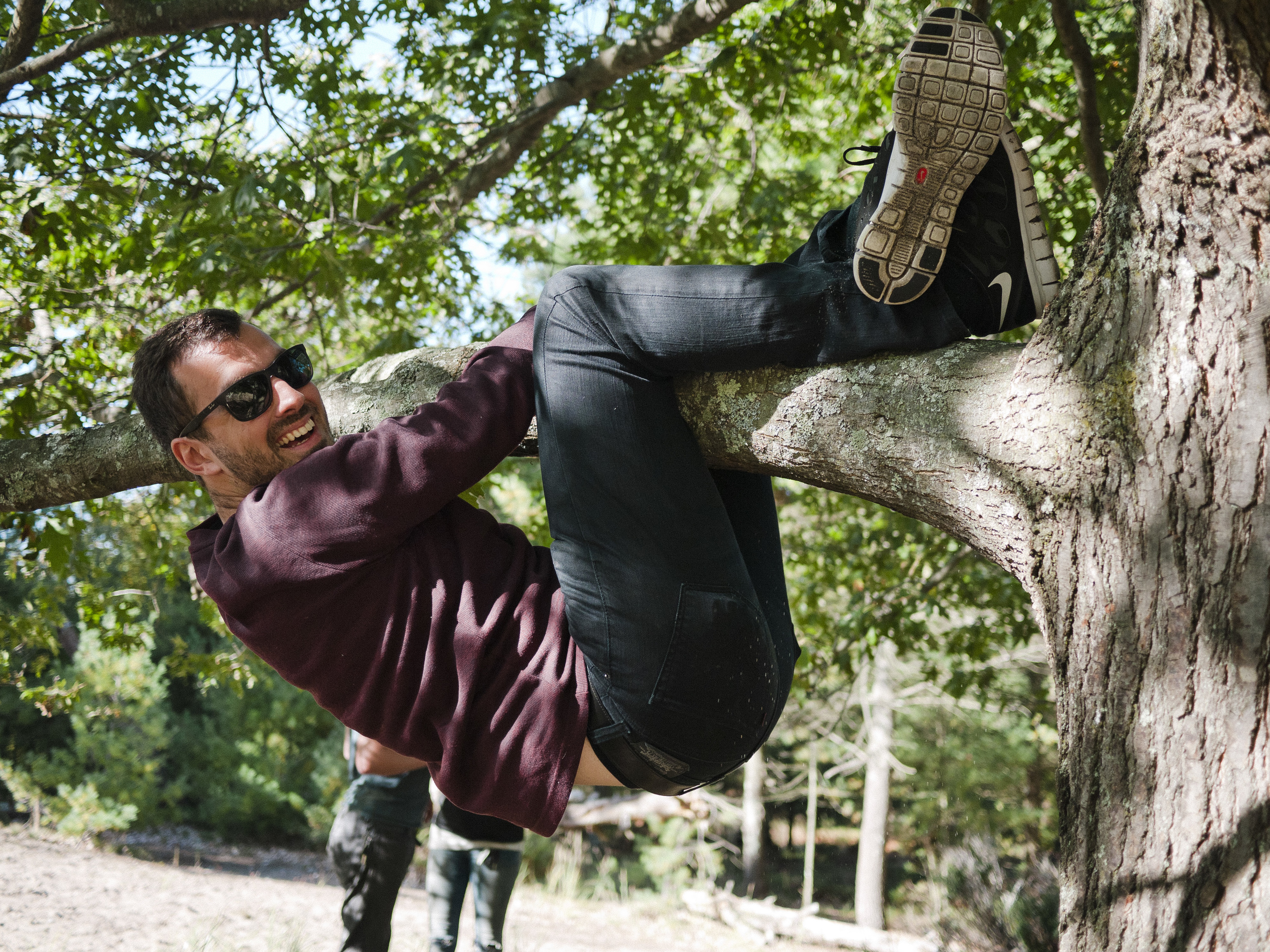 He's ready for snowboarding season to start. But until it snows, jumping off of sand dunes will do for now :)